Liverpool racked up a third successive Premier League win as they produced a strong and vastly improved performance to beat Arsenal 3-1.
Liverpool 3-1 Arsenal
Premier League, Anfield
24 August, 2019
Goals: Matip 40′, Salah pen 48′ 58′; Torreira 84′.
Fast start, high press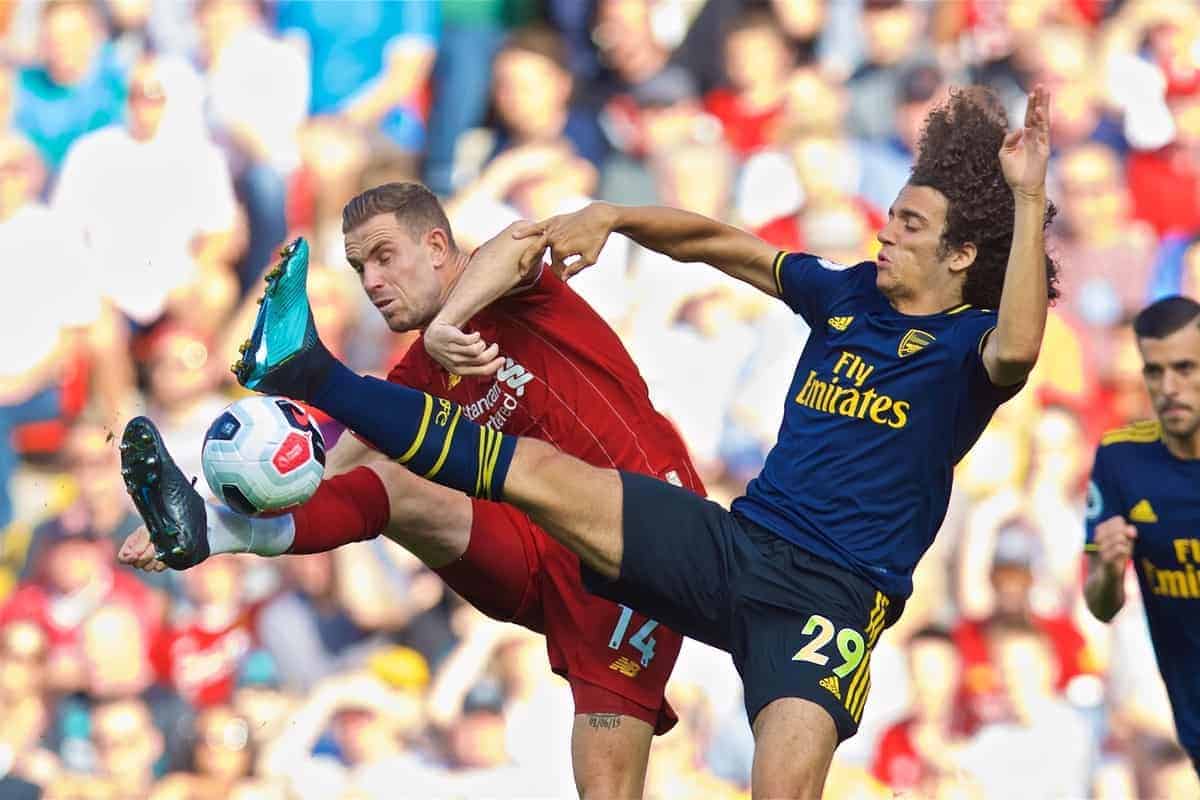 Most of the games this season have seen the Reds lack tempo and drive in the first half, relying instead on stepping up the pace after the break.
Norwich at home was the exception to this early campaign rule, and back at Anfield once more it proved similar: the Reds were on it from the first whistle, playing quickly, pressing high upfield and dominant in possession.
It was a good start against a team high on confidence, forcing the Gunners to defend extremely deep—and playing out from even deeper, often with three players inside their own six-yard box to avoid the Reds' press.
The front three led the way and the rest of the attacking players followed suit, giving the crowd plenty to get excited about and applaud in the opening half-hour.
Yes, Arsenal had a few counter-attacks, but running with the ball from 50 yards out is not in any way preferable to the sustained pressure that Liverpool were able to put on the Gunners.
Could they put it together for another 45 minutes was the question, though, after this season's games had been split into good and poor halves in large part?
Yes. Yes they could.
Arsenal's approach a sign of the times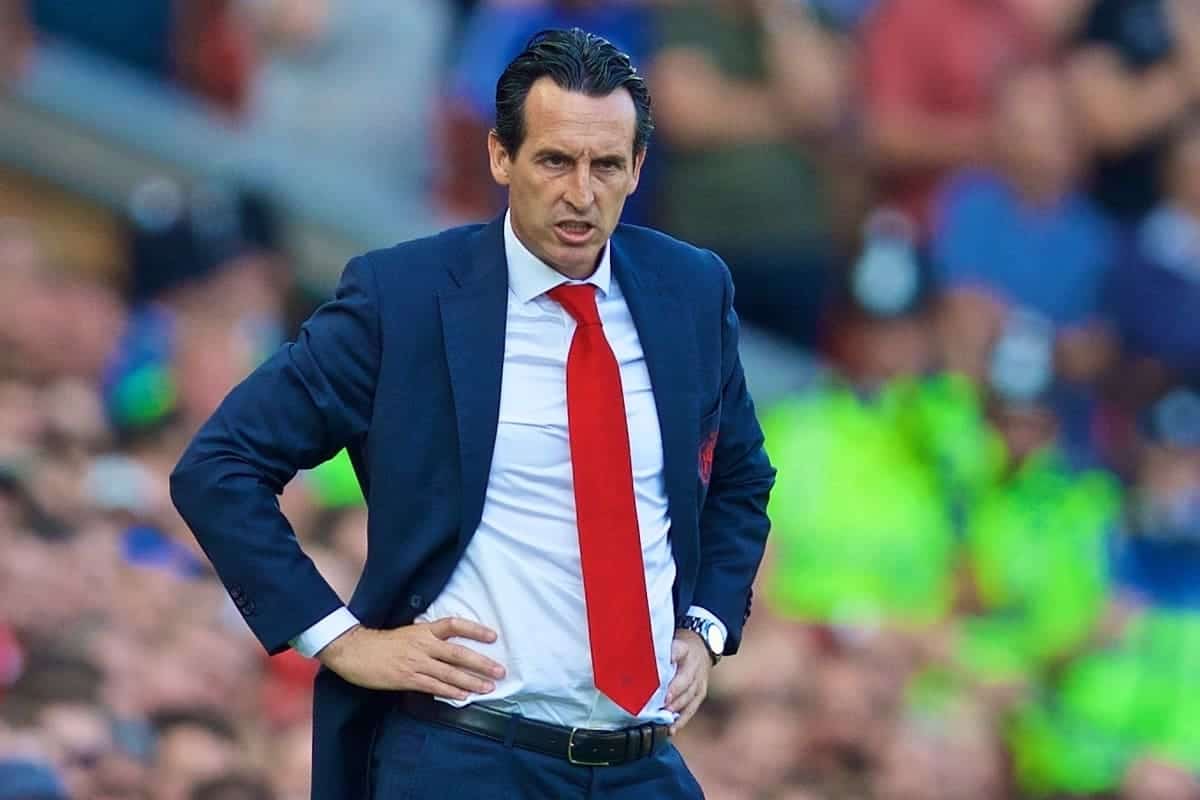 This wasn't Burnley, or a newly promoted team, or a Sam Allardyce-led Everton. This wasn't a side portrayed as a bottom-half battler, as Premier League cannon fodder or desperate scrappers for points.
This was a top-six side, a Champions League hopeful—and Europa League finalists last season, for whatever that's worth in the eyes of each.
Arsenal's game plan was to defend with seven and counter with three.
It's a sign of respect afforded to this Liverpool team by some of the best the top flight has to offer, an acknowledgement of this incredible Anfield record over the last two years.
Arsenal had a reasonable approach, gave everything and have a handful of £50 million-rated (and more!) players of their own.
And they barely laid a glove on the Reds.
Too strong, too clever. Too good.
Two teams kicked off at Anfield with the last remaining 100 per cent records in the Premier League this season, but only one departed with the same honour.
Front three on fire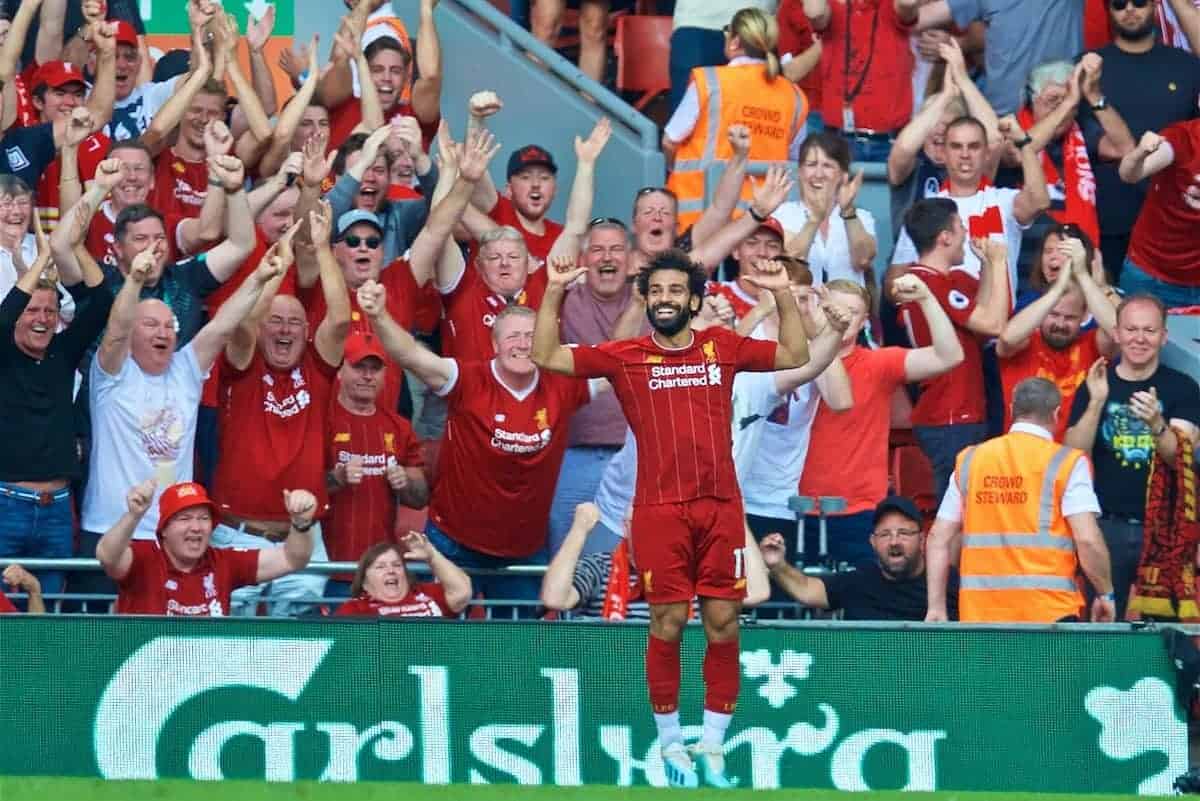 Hardest job in the world? Picking a man of the match between this trio every week.
Roberto Firmino is a god amongst men, a jack of all trades and master of all, a joy to behold in possession.
Sadio Mane is maybe one of the most in-form players on the planet over the last six or eight months.
And Mohamed Salah is an irrepressible, unbelievable, incredibly talented forward who when in form simply cannot be stopped.
The movement and touch of each was excellent on the day, the work rate was non-stop from the first whistle and the ingenuity to create space and chances when little appears to be on was nothing short of grin-inducing.
A personal confession: when all three are on song, as they were against an Arsenal defence run absolutely ragged, it's the Brazilian who takes top spot without question—he has the best blend of panache and aggression, technique and winning mentality.
For his scoop-and-volley over the head of Dani Ceballos alone, he should win the Ballon d'Or.
Thankfully, we don't have to choose between them, we have them all and they all continue to provide moment after moment of magic to provide the points—and what a brilliant second goal from Mo!
Club record equalled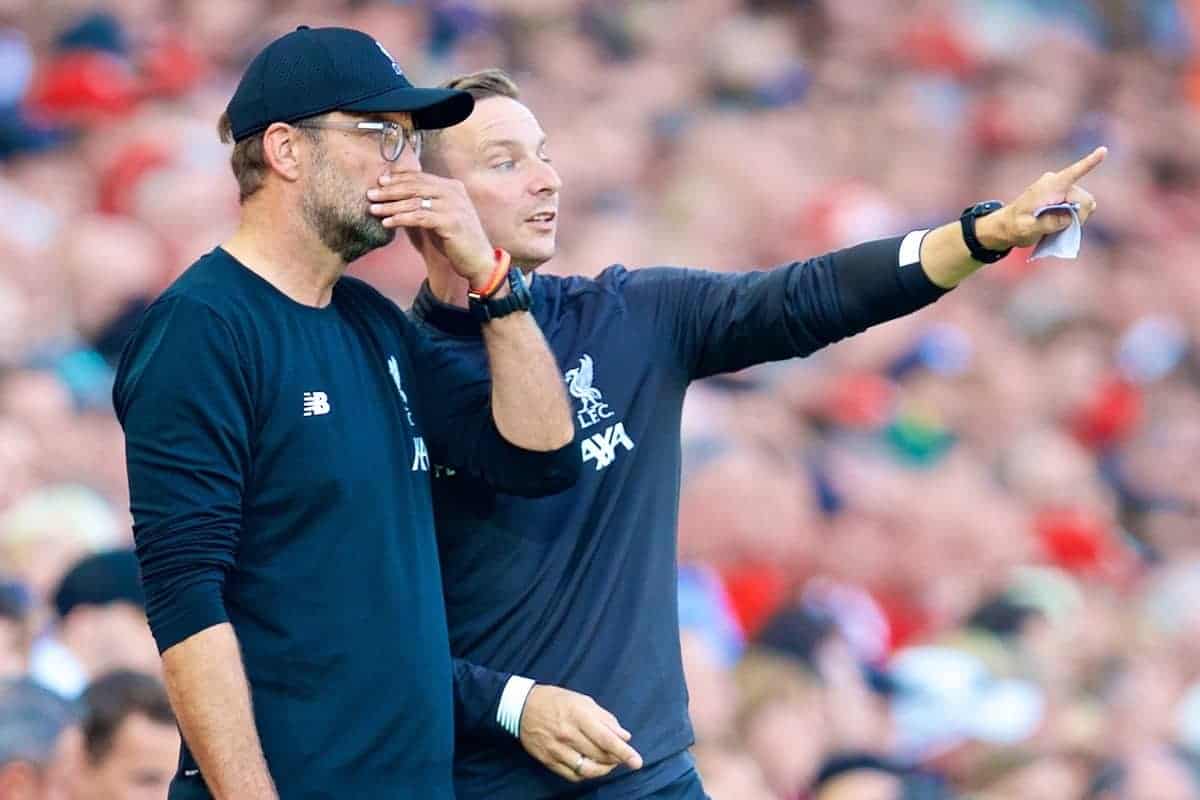 That's 12 consecutive league wins for the Reds, bridging the end of last season and the start of this—and it equals an all-time club record.
The original was set in a run spanning from April to October 1990, highlighting just what an achievement it is by Jurgen Klopp and his side.
Burnley, Fulham, Spurs, Southampton, Chelsea, Cardiff, Huddersfield, Newcastle and Wolves have now been added to by Norwich, Saints again and Arsenal.
Perhaps poetically, a victory in the next game to set a brand new record will have to come against the same team that the Reds started this very run against, but it's away instead of at home against the Clarets.
Elsewhere, it's worth noting that Jordan Henderson was skipper of the Reds for the 100th time in the league and it's now 853 days and counting since we lost a league game at Anfield.
Another week to prepare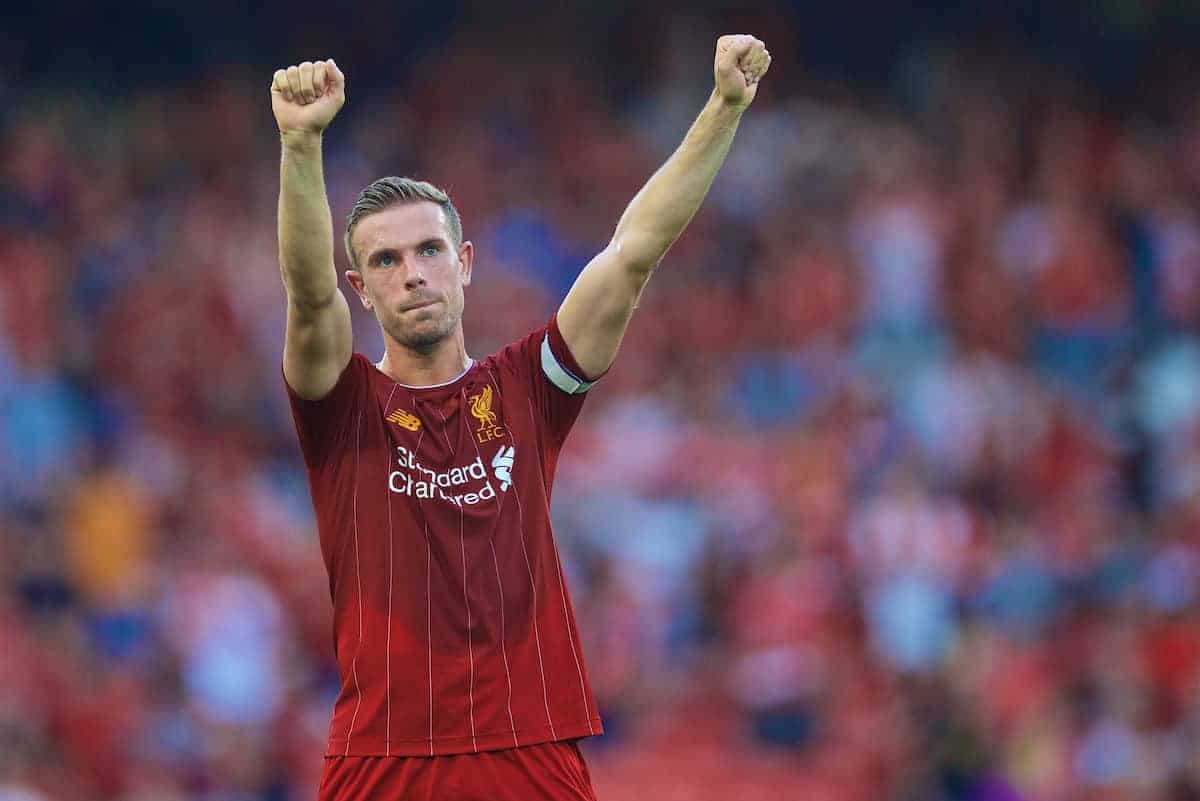 Doesn't happen often that the Reds get a full week to set themselves for a game, but that was the case in the lead-up to this win—and it will be again in the coming week.
It's a full week, too: another Saturday, 5:30pm kick-off lies ahead, away to Burnley. That will be a completely different test and, as above, a slightly extra amount of mental strain might be present to nab that new club record.
The big task ahead for Klopp and his coaching staff—aside from the obvious of winning the game—is to ensure the Reds can come through a game with a clean sheet.
We almost did so here again, but another late goal conceded is a minor frustration.
This was a much-improved performance though, especially for the first hour or so, and the same can be hoped for next weekend.
Build the fitness, build the cohesion, build the game plan… then go and make it four from four!