West Ham have enjoyed a promising summer in the transfer market, suggesting they are ready for a stab at European football. Here's what to expect in 2019/20.
When we play them: December 21 (away); February 22 (home)
---
Every time you expect the Hammers to push on, they seem to either stand still or go backwards.
For a while now, they have felt like a side who should be eyeing up seventh place, yet their best finish in the last three years is 10th.
West Ham do genuinely look like a side who are going places, however, with Manuel Pellegrini their best manager in some time.
An excellent summer has seen numerous exciting arrivals come in, including talented attacking midfielder Pablo Fornals and new record signing Sebastien Haller.
There is no reason why Europa League football cannot be achieved by Pellegrini's men—Leicester, Wolves and Everton are their biggest rivals, in that respect.
A long domestic cup run would also be a positive, as the east Londoners look for their first piece of silverware in either competition since 1981.
West Ham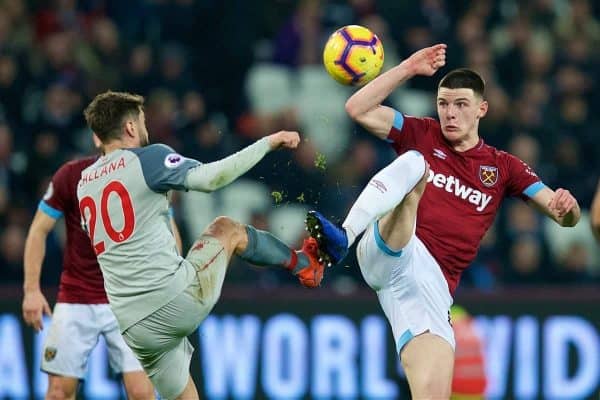 Notable ins: Sebastien Haller, Pablo Fornals, Roberto, David Martin
Notable outs: Marko Arnautovic, Sam Byram, Adrian, Andy Carroll, Samir Nasri, Lucas Perez, Pedro Obiang
Best XI: Fabianski; Fredricks, Balbuena, Diop, Masuaku; Rice, Wilshere; Lanzini, Fornals, Anderson; Haller
---
We spoke to Hammer Chat's Kris Gonzo (@GONZObignose) to hear about West Ham's season and Liverpool's hopes of pipping Man City to the title.
How optimistic are you about the new season?
I'm mildly optimistic.
Much deadwood has been cut away and we've invested all of our money in record signing Sebastien Haller and attacking midfielder Pablo Fornals.
Haller looks to be a beast and I fully expect him to take the Premier League by storm.
Our high defensive line ensures that we will take a few thrashings but we should administer a couple too.
Jack Wilshere, Manuel Lanzini, Felipe Anderson, Haller and Fornals should test all but the best defenders.
What are West Ham's main objectives for 2019/20?
We're too good to be relegated but not good enough to threaten the top six, so for once we have to take the cups seriously.
It's time to put out our strongest team in every round and try to win a trophy.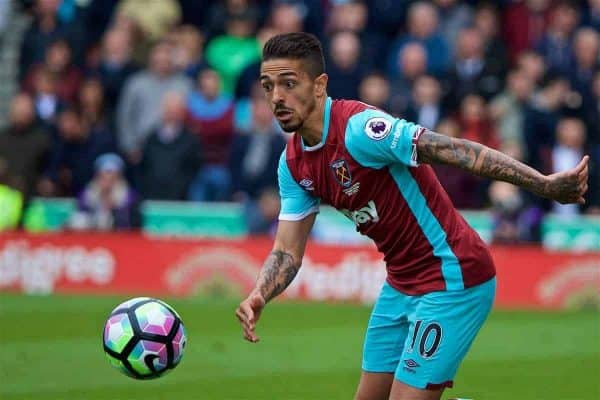 Who's your man to watch, and why?
Lanzini. He spent all of last season injured but he remains our best player.
If Wilshere can stay fit I think he will provide the missing cutting edge in midfield.
* All rival supporter views taken before the end of the transfer window.
London Stadium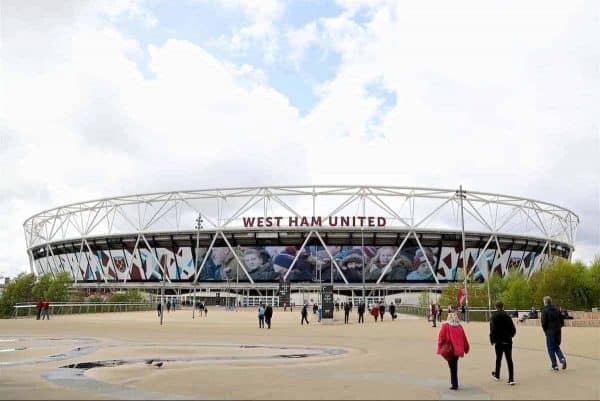 Capacity: 57,000
Away fans' pubs: Drink in the London Stadium early, just outside in the fans' area or in the Westfield shopping centre.
Try Cafe Football, although I should point out it is owned Ryan Giggs and Gary Neville!
One piece of advice for visiting fan: Don't get lost and leave plenty of time if coming by train.
It is a 20-minute walk from the station to the stadium and the away turnstiles are poorly signposted, so allow yourself enough time to avoid missing kickoff.
Liverpool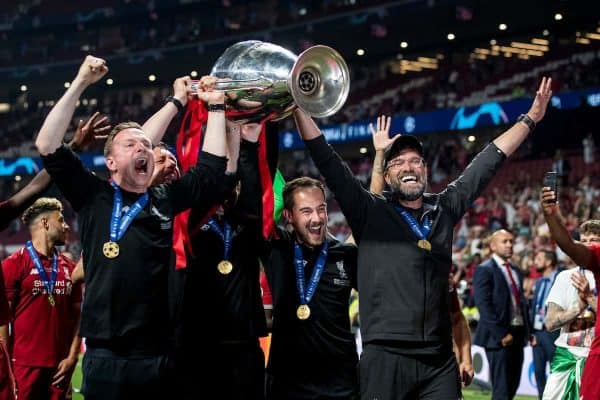 How do you rate Liverpool's chances ahead of the new season?
Back-to-back Champions League victories are a real possibility now Jurgen Klopp has that monkey off his back.
Joe Gomez and Alex Oxlade-Chamberlain should help, but it will require more to overhaul Man City.
I think the Reds need a creative midfielder and a striker to share the burden with Roberto Firmino, and the lack of quality cover at full-back, as well as Sadio Mane and Mohamed Salah playing consistently for 24 months, may take their toll.
Who are you tipping to be our Player of the Year, and why?
Trent Alexander-Arnold—a year older and a year better.
His in-game intelligence is already there but experience will make him an even better player.
He's the best long-range passer in the Premier League and the team is set up to thrive from his and Andy Robertson's deep crosses.
---
TIA's West Ham Predicted Finish: (Average of the TIA writers' predictions) 9th
Where Kris says West Ham will finish: 9th
Where Kris says Liverpool will finish: 2nd
---
This is part of our club-by-club opposition previews this summer, getting the views of away fans on their club and their thoughts on LFC.