Jurgen Klopp has explained his decision to call upon professional surfer Sebastian Steudtner during Liverpool's pre-season training camp in Evian.
Steudtner, one of the world's best high-wave surfers, joined the Reds squad during their time in the south of France to conduct a presentation in one of the training facility's swimming pools.
This is the latest example of Klopp and his backroom staff identifying marginal gains off the pitch, after the appointment of specialist throw-in coach Thomas Gronnemark last year.
Clearly, Steudtner was not brought in to improve techniques with the ball, but speaking to BBC Radio 5 Live's Football Daily podcast, Klopp revealed the psychological influence he could have.
"There's not a proper purpose for it. It's not that you say 'he's here because he can tell us that'," he told Juliette Ferrington.
"First of all, it's something completely new, it's something completely different.
"Sebastian Steudtner is a German guy, but that's not the reason why he was in: he's the world's best high-wave surfer.
"If you watch videos on YouTube you're already so impressed that you think 'wow, he's completely, all the time, in a life-threatening situation, and he's going for that'.
"If he surfs the highest wave he's ever seen, then he's looking for the next-highest wave, and he's waiting for that the whole year, maybe two years, maybe three.
"He's waiting for that wave and wants to surf it.
"And without [saying] 'look these are the similarities', I don't even have to say."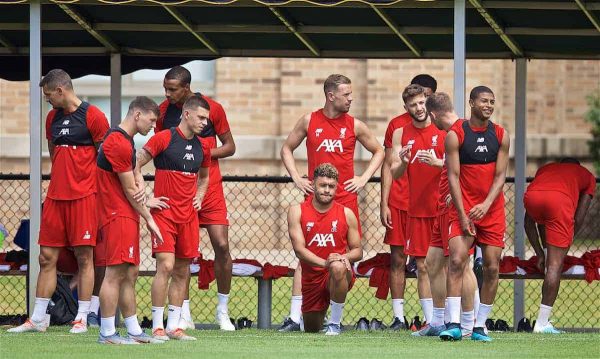 Part of Steudtner's session involved testing the squad's ability to breathe underwater and, as Klopp continued, adapt their mindset to prove they can "perform much more than [they] ever imagined."
"The boys were in the pool and started putting their heads underwater," the manager said.
"Thirty seconds, 40 seconds, 50 seconds…the boys came up.
"Then he explained how to cool down your mindset, how to bring yourself in another, maybe happier, place so you can do that for longer.
"And we had players that did it for three minutes then. Three minutes, underwater, after half an hour of teaching!
"The world record is about 12 minutes or something like that, I couldn't believe that. That means that you can perform much more than you ever imagined.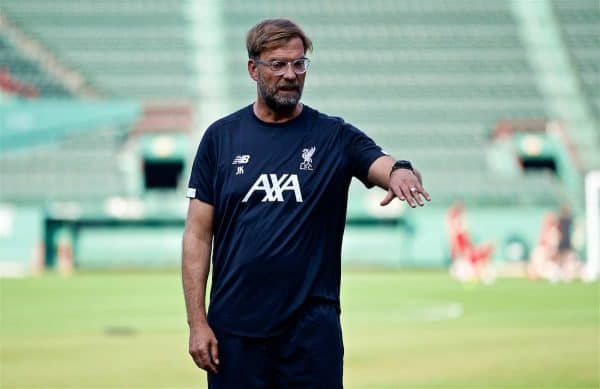 "That's only little things. It's not about using that now and I tell them 'hold your head underwater and you will see you are not tired' or whatever.
"It's not like this, it's just the experience. It's just to do something different and bring in interesting people.
"Because we are so focused on our football that sometimes we lose other things. That helps from time to time.
"He's a brilliant personality and was really, really interesting. He stayed with us for another two days, he was a part of the table-tennis tournament and everything!"
Unfortunately, Steudtner didn't make it to the final of the tournament, with Mo Salah and Jordan Henderson triumphing over Alex Oxlade-Chamberlain and analyst Harrison Kingston in a fierce contest.