Liverpool's high-profile clashes with Man United and Tottenham in the Premier League in October have been moved to satisfy the demands of TV broadcasters.
The Reds will be televised in 10 of their first 12 scheduled games of the season, with Sky Sports adding two further fixtures to their calendar on Thursday.
First, the trip to Old Trafford to take on Ole Gunnar Solskjaer's United will now take place on Saturday, October 19, kicking off at 5.30pm (BST).
However this remains subject to change depending on the draw for the Champions League group stage; if another move is required, the game will be switched to Sunday, October 20 at 4.30pm.
Then, Spurs' visit to Anfield—the two sides' first meeting since the Champions League final in Madrid in June—has been rescheduled for Sunday, October 27 at 4.30pm (GMT).
Liverpool's first game of the month, though, is unchanged, with Leicester arriving on Merseyside for a 3pm kickoff on Saturday, October 5.
Jurgen Klopp's side will play the second group game in their defence of the European Cup on October 1/2, while the third clash comes on October 22/23.
The fourth round of the League Cup, if the Reds were to progress, falls on the week commencing October 28.
---
Liverpool Fixtures for October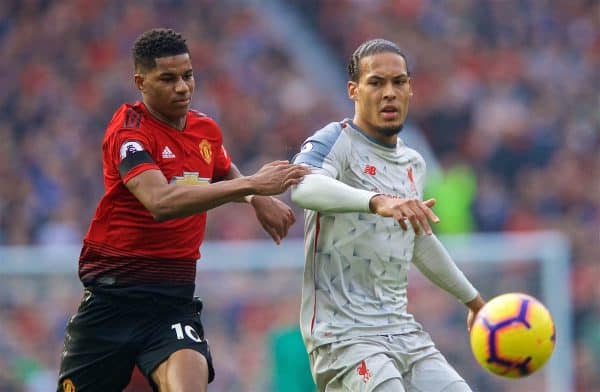 * All times UK.