Liverpool lifted their first trophy of the season on Wednesday, on a long night that has already tested their legs with just three games gone in 2019/20 so far.
A fourth UEFA Super Cup secured, on an evening in Istanbul that is both valuable and potentially damaging.
It was good to win it, but it is a victory that will largely be forgotten by the time we leave the pitch at St Mary's at around 10 to five on Saturday. Win, lose, or draw.
Just as the Community Shield is, just as the Club World Cup will be in December, the Super Cup is a footballing trinket in the great scheme of things.
A major trophy in technical terms, but not one you would swap for the bigger prizes that are handed out in May.
Trinket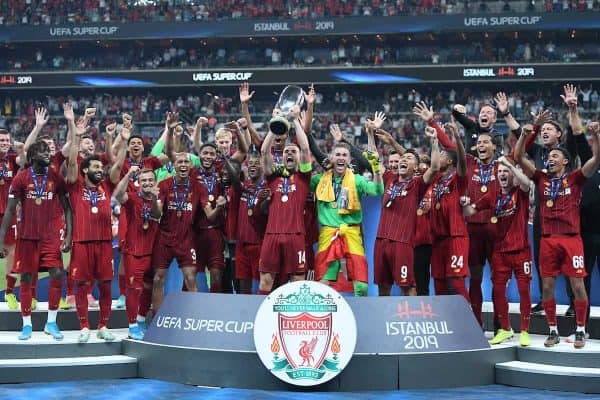 By the reckoning of the Cambridge Dictionary, a trinket is a small decorative object, or a piece of jewellery that is cheap or of low quality.
A trinket could also be defined as a bauble, bibelot, curio, curiosity, doodad, gaud, gewgaw, gimcrack, kickshaw, knickknack, novelty, ornament or tchotchke.
My personal favourites are bibelot and doodad. Up the bibelot-winning Reds.
Beauty is in the eye of the beholder. Jurgen Klopp and his players celebrated what they saw as a trophy and honour of substance.
We brush off losing one penalty shootout at Wembley as a trifling insignificance—or at least I did—yet laud winning one at Besiktas Park as being of great value.
Being involved in the Community Shield, the Super Cup and the Club World Cup are basically backhanded compliments.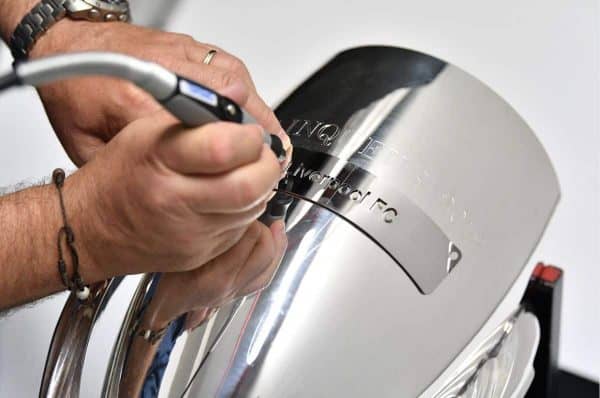 Vaguely annoying distractions, but a product of having done something spectacular in the biggest tournaments the European club game has to offer.
The trappings of success.
Bob Paisley always insisted it wasn't the winning of such games that was important, but just being involved.
Because it usually meant we had won the league title, the European Cup, or both. Paisley still won most of the 'trinket games' his Liverpool played in though.
I was quite laid back about the Community Shield, which was probably assisted by being in the middle of a festival tent in Yorkshire, stretched out on the grass, listening to music, drinking some locally brewed ale and considering getting an ice cream.
Apprehension, Anticipation & a Little Bit of History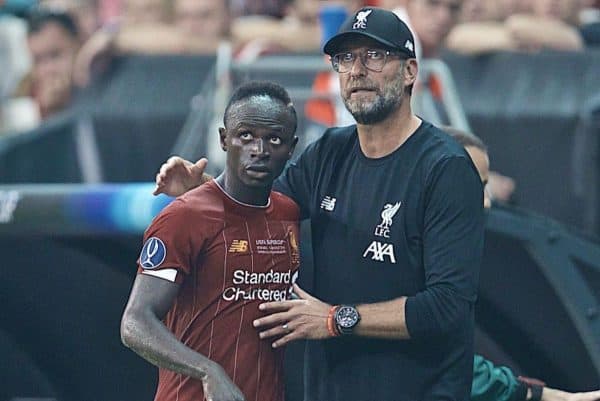 Last night, I was a bit more apprehensive.
The very first game I was ever taken to by my dad was the 1977 European Super Cup second leg, at Anfield, against Hamburger SV and a returning Kevin Keegan.
I was three years old and my only memories of that night are of the crowds of people outside the ground, the brightness of the pitch, the uncomfortable wooden seats in the old Main Stand and a polystyrene cup of black peas, which were bought to warm me up but looked too rank to eat.
Subconsciously the game must have made impression on me, as Terry McDermott scored a hat-trick in a 6-0 win, and he would remain my favourite player until his departure from the club five years later.
Forty-two years on, I was again watching Liverpool contest a Super Cup with my dad.
This time it was in his front room though, and my brother was there too, just as he had been at Anfield back in 1977.
Suddenly, I wanted this one much more than I had anticipated, and it stung that we fell behind during a largely lethargic first half.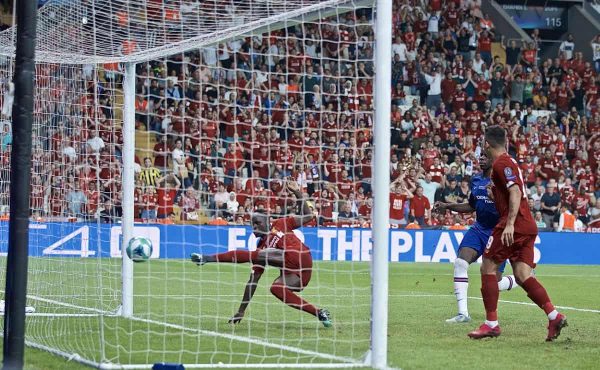 Still, as the players meandered off for the interval, I thought to myself that we'd score early in the second half, which in turn would deflate our opponents and lead us onto a resounding 4-1 victory.
When Sadio Mane bundled the equaliser over the line, not long after the restart, I congratulated myself on my physic powers and skills of perception.
The 4-1 part of my theory clearly never came to fruition though.
That impressive double save from Kepa Arrizabalaga went a long way to denying us a win within the 90 minutes.
Extra time and penalties were something we could have done without.
Mane's second goal was a thing of beauty, while whatever the rights and wrongs of Chelsea being awarded their penalty to level the scores at 2-2, contact or no contact, Adrian should never have gone to ground in the first place.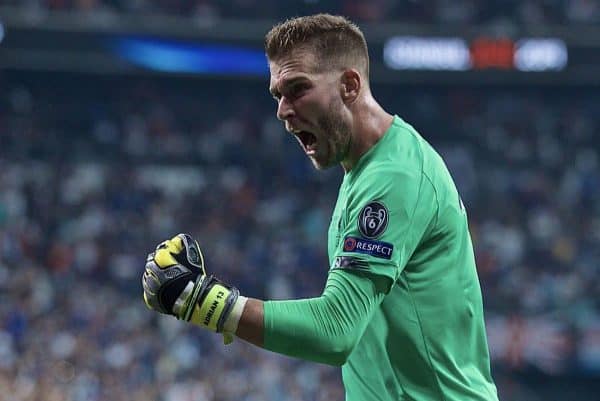 Our unexpected goalkeeper redeemed himself in the penalty shootout however, and I don't think I'll ever get tired of seeing Jordan Henderson lift European trophies.
Winning is a good habit to cultivate.
A Late Night in Istanbul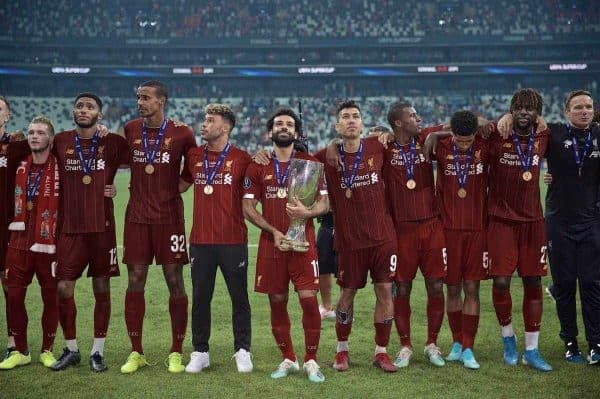 We'll see on Saturday, at Southampton, just how damaging the Super Cup limping into the early hours of Thursday morning will be.
Injuries, cramp setting in, general fatigue after a summer of international tournaments in Africa and South America, a squad that wasn't significantly strengthened.
We really should be vulnerable, but when push comes to shove, we are Liverpool.