Man United enter their seventh season without Alex Ferguson at the helm – will it be another year of underwhelming performances from Liverpool's bitter rivals?
Last season: Won 3-1 at home, drew 0-0 away
When we play them: October 19 (away); January 18 (home)
---
After dominating English football for two decades, United's decline has been glorious from a Reds perspective – and also quite familiar.
They now found themselves where Liverpool were during the 90s, declining after such dominance and making wrong move after wrong move off the pitch to fail further behind their rivals.
Last season was yet another nine months of struggle at Old Trafford, as Jose Mourinho was sacked and Ole Gunnar Solskjaer started to look out of his depth.
Champions League football failed to come United's way and the gulf between themselves and both Liverpool and Man City was bigger than ever.
As a new season dawns, there is a new-found level of positivity down the M62, but is it yet more blind faith?
Aaron Wan-Bissaka and Harry Maguire have been brought in for extortionate amounts of money, but they will improve United's defence.
In general, though, there really is nothing to fear about them currently and finishing higher than fourth would be a big surprise.
With Leicester, Everton and even West Ham or Wolves all looking strong to compete for a top-six finish, United could find themselves further down the table next summer.
Man United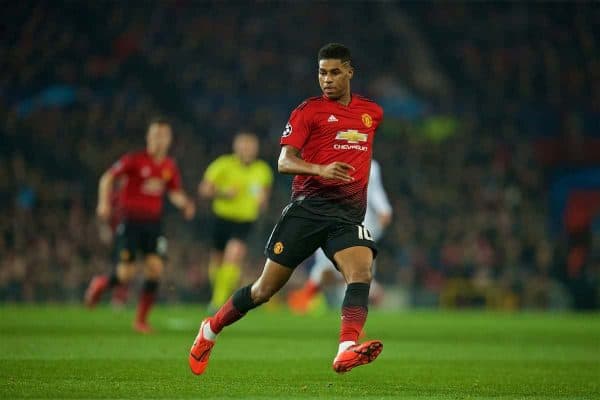 Notable ins: Harry Maguire, Aaron Wan-Bissaka, Daniel James
Notable outs: Antonio Valencia, Ander Herrera, Romelu Lukaku
Best XI: De Gea, Wan-Bissaka, Lindelof, Maguire, Shaw, McTominay, Pogba, Martial, Lingard, James, Rashford.
---
We spoke to Morning Star sports editor Kadeem Simmonds (@KadeemSimmonds) to hear about Man United's campaign and their potential return from the wilderness.
How optimistic are you about the new season?
It's hard to be optimistic when the rest of the fanbase is so down before a ball is kicked.
A good pre-season counts for nothing when the glaring errors of the past six years are yet to be addressed, especially the need for at least one new centre midfielder to ease the burden on Paul Pogba.
That being said, I am keeping it to myself that I do feel like this could be a fairly successful season if key players stay fit.
If the injury bug hits the team like it did in the 0-0 draw against Liverpool at the back end of last season, the campaign will unravel in an instant.
If Man United can get a couple more deals across the line, assuming rumours are true that the club are interested in Bruno Fernandes and Paulo Dybala – Harry Maguire is a good signing – then the outlook on the season becomes better.
It will still fall apart if Ashley Young, Nemanja Matic and Phil Jones are forced to play 10 or more games, though.
That's no offence to the trio named, but each have their faults which seem to cost the side more than others.
What are Man Uniteds's main objectives for 2019/20?
It has to be Champions League qualification, there's no ifs, buts or maybes about it.
It doesn't matter how Solskjaer does it, he needs to turn that wheel into a position where come September 2020, United are playing on Tuesday and Wednesday nights, as opposed to Thursdays.
An FA Cup or League Cup would be nice but it won't save his job – there's only so long United can attract stars and keep hold of what they have while playing in the Europa League.
The fight for fourth will be intense and United must make sure that they are humming along to the Champions League theme next season or risk falling further behind their rivals.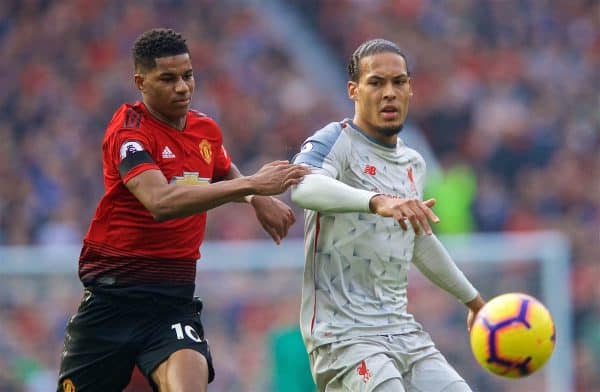 Who's your man to watch, and why?
While the obvious answer is Paul Pogba, I'm going with Marcus Rashford, which is probably just as obvious.
Rashford's new deal means he has to step up and score more than seven goals to keep the doubters quiet.
For me, he offers more than goals to the team – his selfish running into the channels opens up space for others and Pogba's goal against Bournemouth last season exemplifies that the most.
All eyes will be on the academy graduate to lead the line and fire United back into the Champions League, and with Mason Greenwood the new kid on the block, fans will be demanding more from Rashford as he keeps the talented teenager on the substitutes' bench or out on the wings.
* All rival supporter views taken before the end of the transfer window.
Old Trafford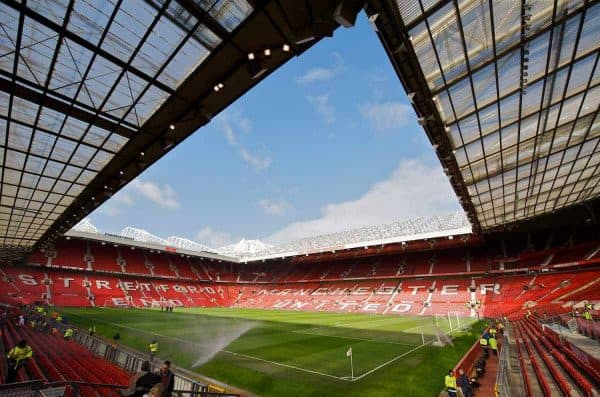 Capacity: 74,994
Away fans' pubs: Get some cans from a shop.
One piece of advice for visiting fan: Like when we go to Anfield, don't expect it to reach the hype.
It's no longer the biggest game in the country, the rivalry is sterile and will never reach the heights of the 1980s where the games were played by men in front of men, as someone famously described the '85 semi-finals.
Go in, watch an average game that will be a draw or a goal in it either side while people make gestures about plane crashes and others make snide references to Heysel and Hillsborough and then go home despairing at the pathetic state of the modern-day supporter.
Liverpool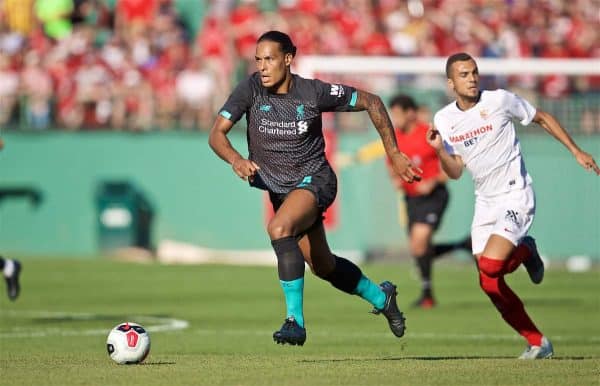 How do you rate Liverpool's chances ahead of the new season?
If anyone can keep pace with Man City it's Liverpool.
People say they can't do it again after last season but nobody knows whether City can maintain this near-perfect form.
I worry that fatigue is going to set in and that key players will pick up knocks – the fact that the team has stayed virtually injury-free is remarkable, and while I don't want to jinx it, it seems impossible that it stays this way.
Who are you tipping to be their Player of the Year, and why?
It's hard to look past Virgil Van Dijk again.
He has been spectacular since arriving and just gets better and better.
---
TIA's Man United Predicted Finish: (Average of the TIA writers' predictions) 6th
Where Kadeem says Man United will finish: My head says sixth, my heart says fifth – either way I can't see United finishing inside the top four.
Where Kadeem says Liverpool will finish: 2nd
---
This is part of our club-by-club opposition previews this summer, getting the views of away fans on their club and their thoughts on LFC. Read them all here.