We round up the latest Liverpool news and transfer rumours on Wednesday, as Jurgen Klopp reveals the influence Friends has had on his life!
Today's Main Headlines
Shaqiri Turned Down China Move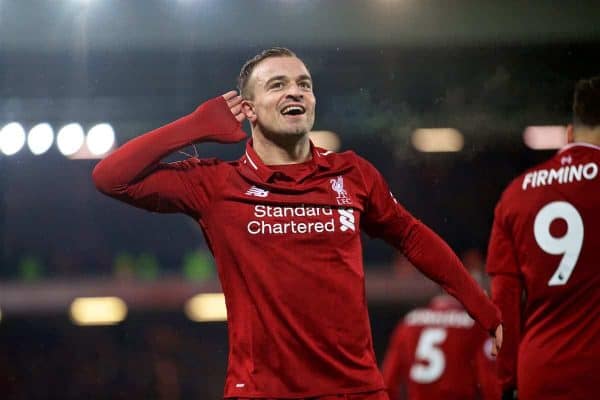 Klopp reportedly sees Xherdan Shaqiri as a key figure this season, despite him falling out of favour in 2019/20 and making just four starts after the turn of the year.
According to Swiss newspaper Blick, the 27-year-old rejected a move to China in the summer as he wants to prove himself at Anfield.
Monaco are also claimed to be keen on signing Shaqiri in a deal worth up to £33 million, with the report stating that Alex Oxlade-Chamberlain's return from injury could limit his playing time further.
It is unlikely that Liverpool will be considering selling the wide man, though, particularly after Klopp's recent endorsement.
---
How Friends Taught Klopp English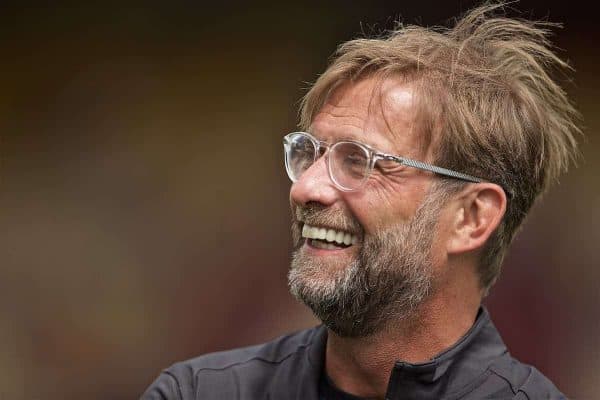 Klopp's English has improved significantly since becoming Liverpool manager—but who did he learn the language from?
Did he take English lessons? Did his British players help him on the training ground?
Did he learn from the dulcet tones of other managers such as Tony Pulis and Sam Allardyce?
In fact, Klopp credits Friends as being the main inspiration behind him becoming an expert, brilliantly admitting to BBC Radio 5 Live that he can't compare his love life to character Joey Tribbiani:
"The easiest to follow for Germans in English is Friends.

"It's an easy conversation. You can understand pretty much each word pretty early, so that's why we use that.

"Unfortunately, I'm a bit smarter than the Joey role but my talk with the girls was never as good as his.

"'How you doin'?' It was obviously not that easy in my life!"
You're putting yourself down, Jurgen!
---
Klopp Not Concerned by Lack of Spending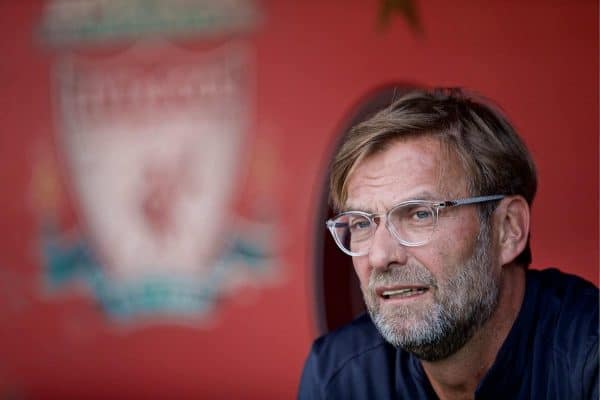 Some Liverpool supporters have voiced their frustration at a lack of spending this summer, particularly as some of their rivals spend big.
Klopp is typically relaxed about the situation, however, telling Sky Sports that he is happy with the squad available to him:
"You should never do transfers because other clubs are doing transfers. That makes no sense, it's not about that.

"And if you sit back for a second and have a look at the squad, do we need more players?

"People will say, yes, we need a substitute for Sadio Mane, for Mohamed Salah, whatever.

"It's just that what is new is seen as more exciting. It's like with a new car. Your old car is completely reliable, but you want a new one and two weeks later it breaks down.

"It looks better, but obviously it's not that good."
It's refreshing to hear a manager have so much faith in his squad—perhaps Klopp's performance in the transfer market at Liverpool shows he should be trusted.
---
Another ACL Injury Confirmed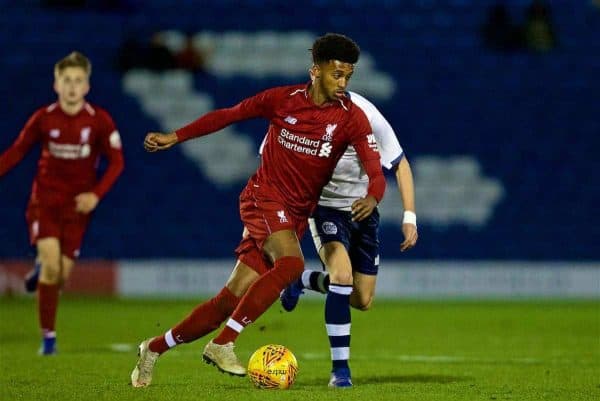 Liverpool under-23s manager Neil Critchley has confirmed that Abdi Sharif has suffered an ACL injury, in what is a huge blow for the Reds youngster.
The 18-year-old was injured in a friendly clash with Coventry City on July 24 and he will now undergo rehabilitation.
Speaking about the setback, Critchley bemoaned the situation, with Sharif joining fellow academy prospect Paul Glatzel as a long-term knee injury absentee:
"That has obviously been the downside to the pre-season with the injuries to Paul [Glatzel] and Abdi.

"It's never nice when you see young players get injuries like that so I'm gutted for both of the players and they would have been huge players for us this season, so we will miss them.

"It's devastating for us as well as it is for them but knowing both kids the way that we do, I've got no doubt they will come back stronger and better for the experience."
Sharif was expected to be among those to take up a key role for the U23s this season, but now faces a long road to recovery.