Liverpool's decision to sell the Melwood training facility to affordable housing provider Torus was met with remonstration from local residents on Thursday.
The club announced this week that Torus acquired the site in West Derby ahead of their move to a new all-purpose centre in Kirkby next year.
Work is set to be completed on the redevelopment of the academy training ground ahead of the 2020/21 campaign, and Melwood will therefore become obsolete in its current use.
Liverpool are believed to have gained £10 million from the sale, which is being used to offset the £50 million spend on Kirkby, and had been subject of an unsuccessful approach from the UK Futsal Group before opting for Torus.
It is a controversial decision, with Melwood home to the Reds' first team since the 1950s and coming into its own under the guidance of Bill Shankly, who stationed it as a cornerstone of the club.
The application for planning permission to demolish the facilities to be replaced by housing was protested back in 2017.
And those groups have now formed Save Melwood, a movement striving to regain control of the site for the community: as a sporting facility, for further parking, to avoid flooding and long-standing draining issues, and so on.
Following the club's statement on Thursday, which came with "a heavy heart" according to chief operations officer Andy Hughes, local residents met outside the training ground that evening to signal their intent.
Save Melwood's manifesto signs off with the call to "stop this vandalism," and this was fleshed out by representative Jim Hind, speaking at the protest.
"This afternoon I got a call from Andy Hughes, it was a courtesy call—he's the money man, he's the accountant," he said.
"So he rang me, and his tone was completely different to the only one occasion we were summoned to Liverpool Football Club.
"He told me that they hadn't gone to the highest bidder, that they were going to a socially responsible developer, Torus.
Liverpool FC is a business and standing in their way of selling Melwood to housing developers is nimby? No. #LiverpoolFC invoke #shankly and 'This Means More'. This is corrupted by corporate power and greed as slogans like YNWA are peddled as brands #petermoorelfc #johnwhenry pic.twitter.com/XQWnZhKAPr

— savemelwood (@savemelwood) July 14, 2019
"His tone was that this organisation really want to speak with the community, engage with them, have good feedback, consult about what they want to do, and it's a blank canvas.
"We know we've got a public meeting on the 10th of August; we are going to invite Torus.
"We will invite LFC, even though technically they could argue they don't own the site—but they do have a possible ethical, moral responsibility.
"I don't think Liverpool will come, I hope that Torus, given their track record, will at least send a representative to actually listen to the people of this community.
"Over three wards it's 65,000 people, 8,500 kids go to school or nurseries in this ward.
"We've got 15,000 people on the books at our medical centre, with six parking spaces.
"The other bit of course, and this is a personal view, is less than 100 metres from where we're standing is £5-6 million worth of state-of-the-art facilities, which takes about 20 percent of the 10 acres.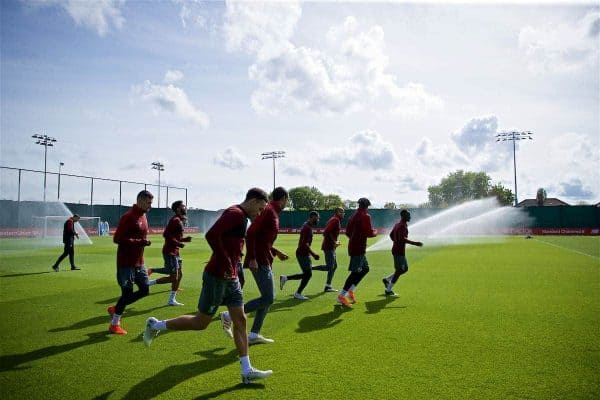 "That doesn't take maths to work out: would you rather have a footie pitch with a big pond in it—because the original plan was a big 'feature' pond to drain the surface water off—or do you want a state-of-the-art, community-maintained [facility]?
"And the money is there to run it by the community; people tell me that there's no money, but the UK is awash with money for sporting facilities, and we could run that as a community asset.
"That's my view, that doesn't mean that everybody in this community wants a community centre on our doorstep."