Jurgen Klopp has explained how despite being "world class" Virgil van Dijk can still improve, with Trent Alexander-Arnold and Andy Robertson role models.
Arsenal winger Nicolas Pepe became the first player to dribble past Van Dijk in Saturday's 3-1 victory, ending a tiresome stat routinely held up regarding the quality of the No. 4.
The Ivorian, of course, proceeded to leave the ball behind as he fumbled a big opportunity for the Gunners, with Van Dijk producing an excellent all-round display at the back.
While he was perhaps outshone by his defensive partner Joel Matip that evening at Anfield, the 28-year-old is rightly regarded as one of the most consistently world-class performers in football.
But Klopp believes there is a flaw in Van Dijk's game, with the laid-back centre-back struggling with a lack of confidence when things go against him.
"He is world class but setbacks influence his game too much," the manager told kicker, as translated by Forbes' Manuel Veth.
"Others handle that better like Alexander-Arnold and Robertson. They play their game no matter what."

This is something Klopp related to his squad on the whole, using Bayern Munich's ability to turn around a nine-point deficit in last season's Bundesliga to become champions in May.
"You can't allow yourself to develop doubts," he continued.
"Look at Bayern's mentality, they were nine points behind Dortmund [last season] but it didn't matter to them.
"We had that mentality last season too but need to once again develop it. It is the first generation that has won something."
It is interesting that Klopp believes Van Dijk can suffer mentally, as from the outside looking in he appears to be one of the strongest characters at Liverpool.
His calm, composed approach at the back suggests he is not fazed by difficult situations, but this is clearly an aspect of his game that the manager believes he can improve.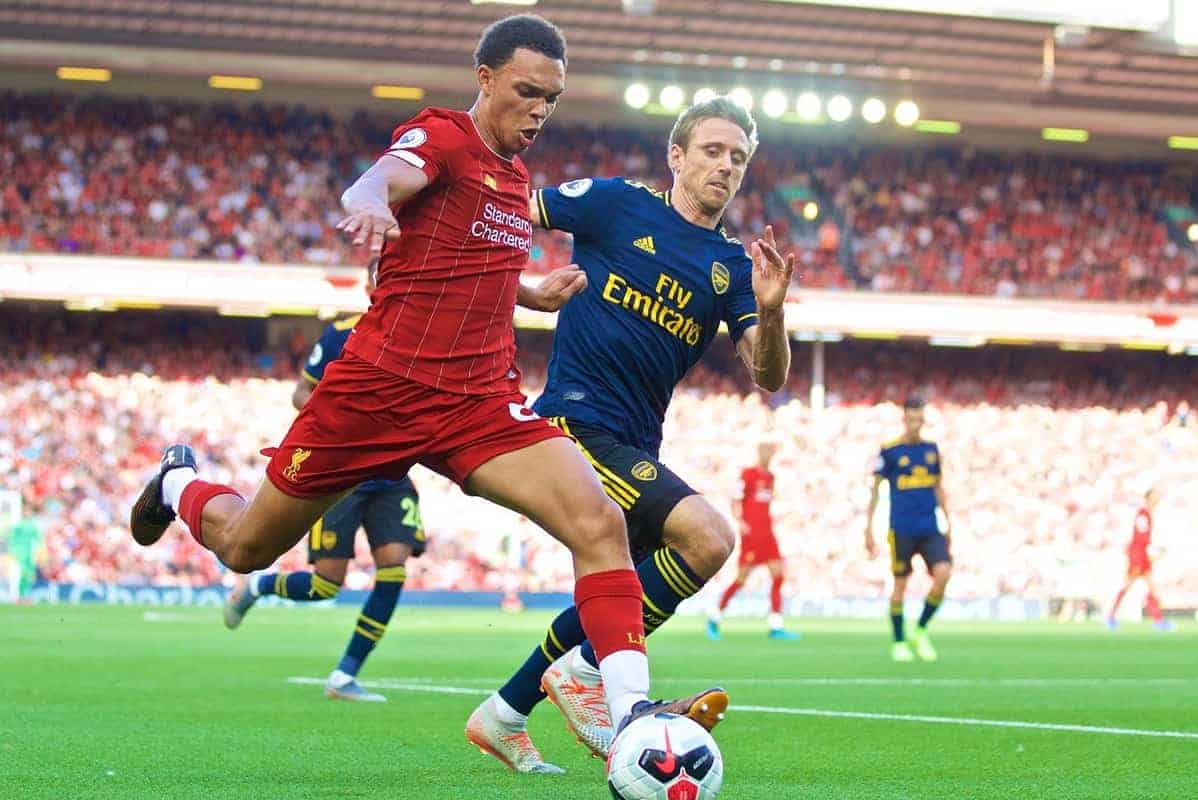 Alexander-Arnold and Robertson are rightly praised for remaining resolute despite struggling on occasion, with Klopp telling reporters after the weekend's victory that the right-back had shown this in his "best performance of the season."
"Yes, Trent had to improve. And he did," he explained.
"Really aggressive, blocking the challenges, smashing his body in. It was his best performance of the season—him and others.
"The intention was just to be us. That's why I said it: our identity is intensity."