Seven Reds have been voted by their fellow players onto the shortlist for the FIFA FIFPRO World 11 team of the year for 2019.
A stand-out season for Liverpool in 2018/19 saw many players heralded as the best in their respective positions by fans, pundits and rivals alike.
Winning the Champions League only backed up that claim and now seven of the squad stand to be honoured by their peers if voted into the final 11, having been named on a 55-man shortlist for the World 11.
FIFPro, who represent players all over the globe, received votes from over 23,000 professionals to give the list, each selecting a goalkeeper, four defenders, three midfielders and three forwards who excelled during the 18/19 campaign.
There won't be many surprised fans to hear the run-down of which Reds made the grade:
FIFPro note that "17 players make their debut on the shortlist, including four players from Liverpool: Alisson, Alexander Arnold, Robertson and Firmino."
In addition, left-back star Andy Robbo is the first Scottish player to ever appear on the shortlist.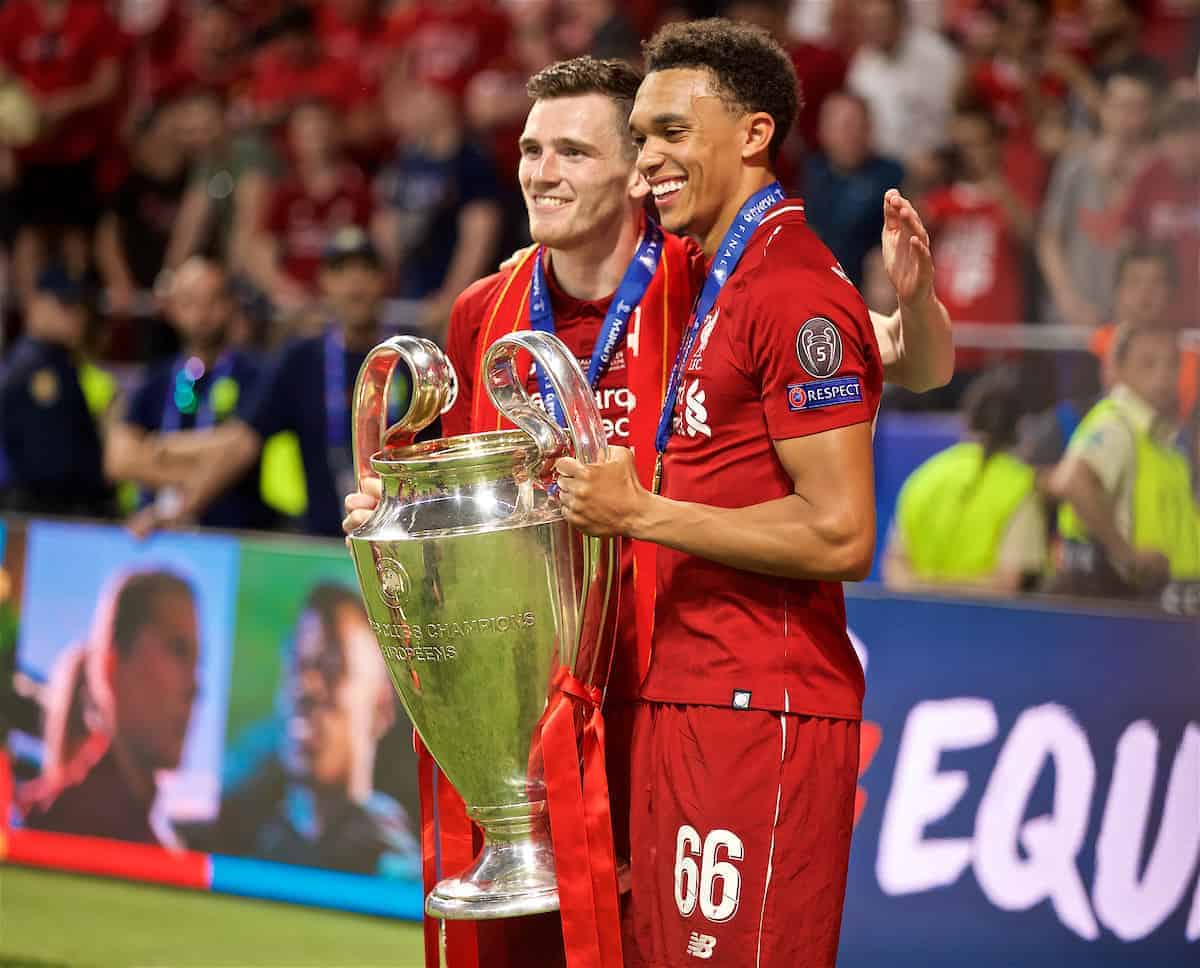 The strength of the Premier League at this time is proven by more English-based players appearing in the shortlist than La Liga stars, which is not usually the case—in fact the Premier League hasn't had the most names on the list for a decade.
Philippe Coutinho and Dejan Lovren were on the 2018 shortlist after featuring for Liverpool during the previous campaign. Ex-Reds Raheem Sterling and Luis Suarez are also on this year's shortlist as well as the usual crew including Leo Messi, Cristiano Ronaldo, Sergio Aguero, Eden Hazard, Kalidou Koulibaly and David de Gea. The full list is viewable here.
This year's team will be revealed during FIFA's Best Football Awards, which takes place in Milan on 23 September.