Alisson believes his save against Napoli in last season's Champions League is his most significant moment yet for Liverpool.
The 26-year-old made a record-breaking move to Anfield last summer, briefly becoming the most expensive goalkeeper in history.
While some were ready to balk at Alisson's £65 million price tag, he showed immediately what a special player he is.
Brazil's No.1 clinched Champions League glory in his maiden season at Liverpool, also playing a huge role in the Reds racking up 97 points in a thrilling Premier League title race.
Although Alisson became increasingly busy in the Champions League final win over Tottenham, it was a save in the group stages at home to Napoli that stood out.
He thwarted striker Arkadiusz Milik in the dying seconds at Anfield, sealing a place in the knockout rounds for Jurgen Klopp's men, when it looked like they were on the brink of elimination.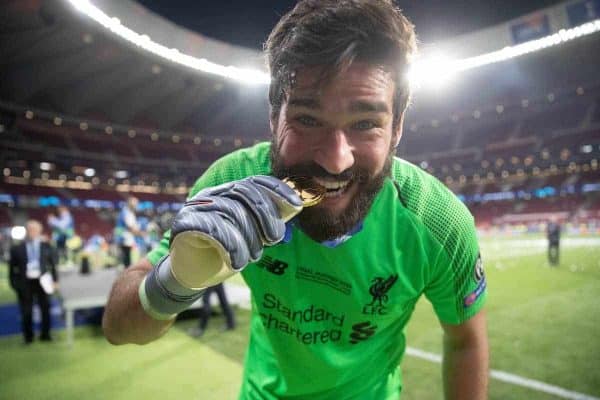 In an interview with Marca, Alisson admits that save remains his most important moment to date in his short Reds career:
"It is difficult to choose one moment, but I think the most important for me was against Napoli at Anfield, against (Arkadiusz) Milik, in the final minutes of the last phase of the Champions League groups."
Alisson is expected to be in the running for the prestigious Ballon d'Or later this year, although Virgil van Dijk is the current front-runner.
He admits that talk of him taking home the honour "fills me with pride", especially as it's "even more difficult" for a goalkeeper to be lauded.
Liverpool's man between the sticks tried to explain the reason for this, suggesting their influence is being more widely discussed: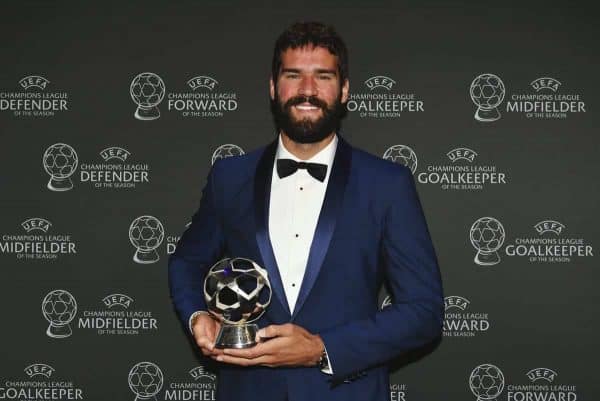 "Goalkeepers are getting more involved in matches. You have to be good with your hands, of course, and know how to play with your feet because it's a fundamental aspect to start moves.

"Furthermore, goalkeepers have a unique viewpoint of the whole pitch and it's important to organise your teammates. The difference is that goalkeepers don't score goals.

"They stop them [laughs]. And people like to celebrate goals. It's the most important moment in football and I think that's why strikers are valued a bit more. It's natural, but things are changing bit by bit."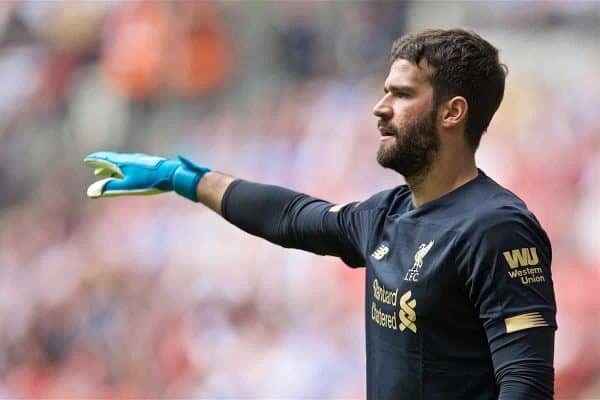 Alisson's current absence with a calf injury is a big blow, even though Liverpool top the Premier League table with maximum points.
The influence he has had over the last 12 months is enormous – it could be argued that only Virgil van Dijk has made a bigger difference to the Reds in the Klopp era.
The South American's return cannot come soon enough, as he looks to produce many more Napoli-esque moments in the years to come.