Liverpool had to dig deep, work hard and earn their own luck to ensure another league win on Saturday against Sheffield United—but it's a completely valid method of victory even if the Reds weren't at their best.
While the Reds had netted 17 goals in just six games heading into the weekend fixture at Bramall Lane, there's another side to the team to admire.
The character of the squad Jurgen Klopp has built is disciplined, determined, resilient and full of the drive to do whatever is needed to win.
On a wet day against a motivated, promoted side who had only recently beaten our Merseyside rivals Everton, Liverpool were forced to show different aspects of their skill set to record another three points of their own.
Speaking to the club website, left-back Andy Robertson acknowledged that the Reds can't be a scintillating, free-scoring machine every time they take to the pitch, and pointed out the value of the win at a ground where others will struggle this term.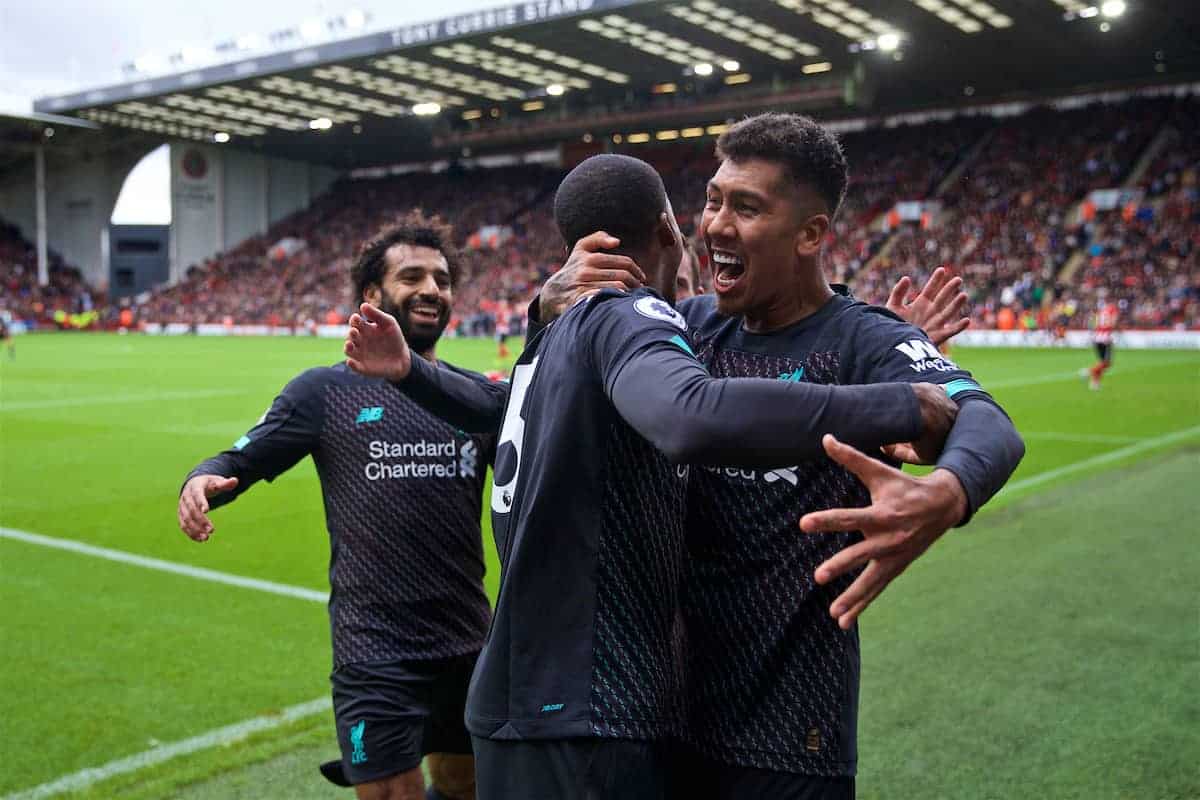 "Look, you can't win 4-0, 5-0 every single week by playing beautiful football and everyone claps you off the park because they've been given a show.

"That's a different show out there – we had to get down, we had to get dirty and we had to match their battles.

"They're a very honest team and they showed that today. They're a very good team at it and they know their strengths, I think they'll do well this season.

"This won't be an easy place to come for people and it's so important then that you match their work ethic, which we did, match their commitment, which we did, and we won our 50-50s."
Gini Wijnaldum's winner was fortunate, of course, but Robertson pointed to a clean sheet being the minimum requirement in this type of game.
That would guarantee at least a point from an afternoon of struggle—"we weren't at our best, that's safe to say," as Robbo noted—but also leaves the door ajar for a crucial win to be attained.
Sheffield United presented a different type of tactical battle for the Reds to contend with, and Liverpool have to accept teams will try all manner of routes to try and be the first to break the win streak.
Offensive, fast-paced sides, counter-attacking teams, brute-force opponents and those who simply pack in the defence and hope to score off a set piece are all challenges the Reds must overcome.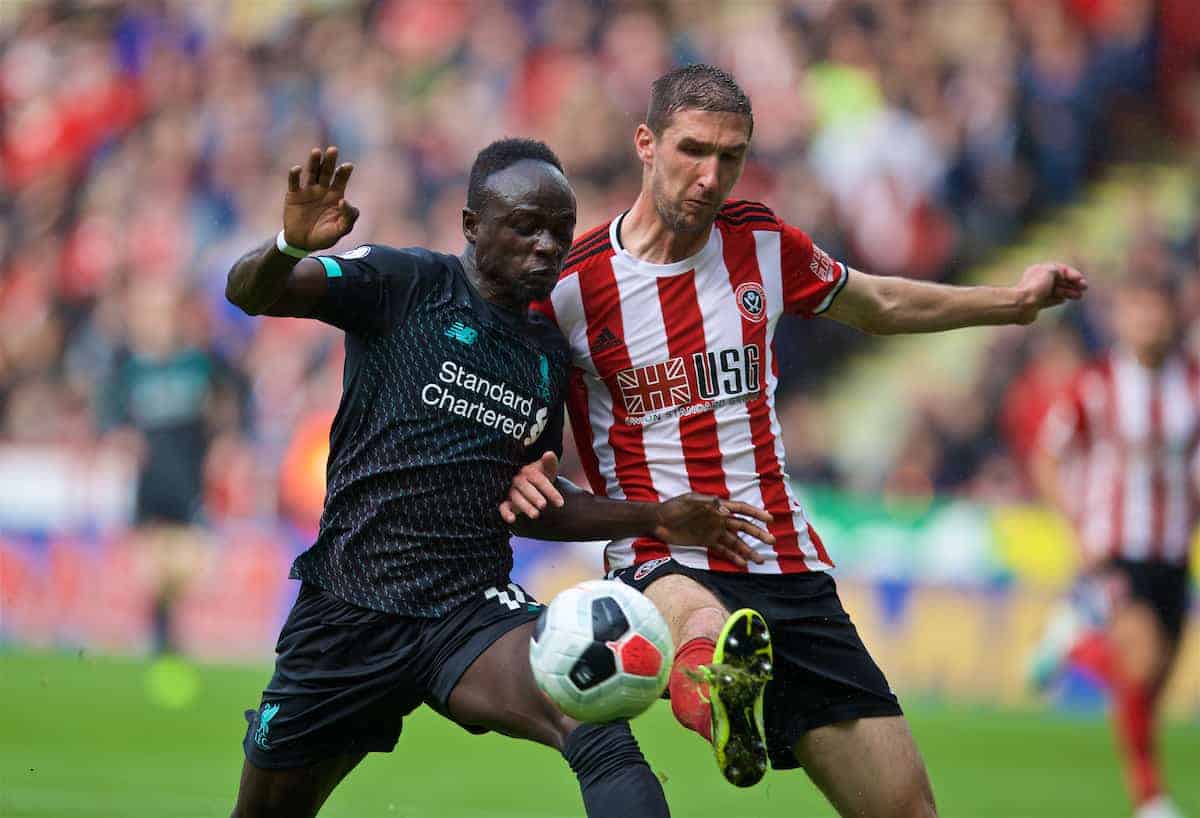 The Blades were a different proposition to recent games, but Robertson feels the Reds did enough to justify the points as the game went on.
"They've been away from the Premier League for a long time and I don't think any of us would have played against them.

"It was tough – their wing-backs were coming really high, the right and left centre-half comes quite into the centre, it's hard to get used to.

"We had to learn from it in the game, which I think we did, but we probably played too many stray passes and things like that.

"But like I said, when we're not at our best, it's important we win and luckily we did that."
We've won playing well, we've won playing poorly. We've been prolific, profligate, had a slice of fortune and out-fought opponents—and at the end, we've won every league game.
It's a massive positive to have in the squad's armoury, and now Klopp's team will try to take that acceptance of every challenge onto the European scene, in the search for a first Champions League win of the season.