The future of two clubs from football's historical heartlands has been hanging by a thread in recent weeks, as the ongoing problems within the financing, management and ownership of football clubs made the headlines once again.
Just days later, these headlines were buried by news of lucrative Champions League draws, England squad announcements and the latest round of big-money Premier League matches.
The complicated and inaccessible issue of club ownership and finances will once again take a backseat, but it doesn't go away, and sadly there are still more questions than answers.
Less money, more problems, and even fewer solutions.
Last week the existence of two of the oldest Lancashire clubs—Bury, formed in 1885, and Bolton Wanderers, formed in 1874—was in the balance. One survived, the other didn't.
Bolton were helped by the fact the club went into administration. It may have cost them in terms of a points deduction, but that fact a professional administrator was present to help find a buyer for the club meant it remained in existence.
Bury were not so lucky. Seeing as they didn't go into administration, it was left to their owner, Steve Dale, to find a buyer, and given his actions and performance since taking over it's no surprise that they weren't able to do so.
"I never went to Bury. It's not a place I frequented," said Dale on BBC radio last week.
"So for me to walk away from Bury and never go back is a very easy thing to do. I don't do anything up there.
.@buryfcofficial owner Steve Dale tells @tonylivesey he "didn't even know there was a football club called Bury."

He also gives advice to Bury fans saying they need to "not show themselves up by disgraceful behaviour when they're full of beer." pic.twitter.com/c7WPCSMnxn

— BBC Radio 5 Live (@bbc5live) August 23, 2019
"I didn't even know there was a football team called Bury to be honest with you. I'm not a football fan."
Worse was to come from the owner in the same interview when he was asked about the fans.
"I think it's fantastic they are passionate but what they need to do is temper it, and not be silly, and not show themselves up by disgraceful behaviour when they're full of beer and discredit the club," he continued.
This begs the question of how he was able to take control of the club in the first place.
How did he pass a fit-and-proper persons test? Mainly because it doesn't exist in the way we think it does, and current owners aren't overly keen for such things to be introduced as they might be in trouble.

This is one of the reasons the EFL aren't fully in control of these matters, as many decisions need to have the consent of clubs, which often isn't forthcoming from their owners.
"The problem with the clubs being in charge is that there is self-interest—you don't get turkeys voting for Christmas," Dave Giffard, chairman of Bury supporters' trust, told the Football League Paper.
"The League have buried their heads in the sand for years and they don't know what to do.
"Fans across the country are mobilising and there will be protests until the EFL change."
An Owners' and Directors' Test exists but it isn't the most stringent and looks more at what these people have done in the past rather than seeing if they have the funds and ability to run a football club in the future.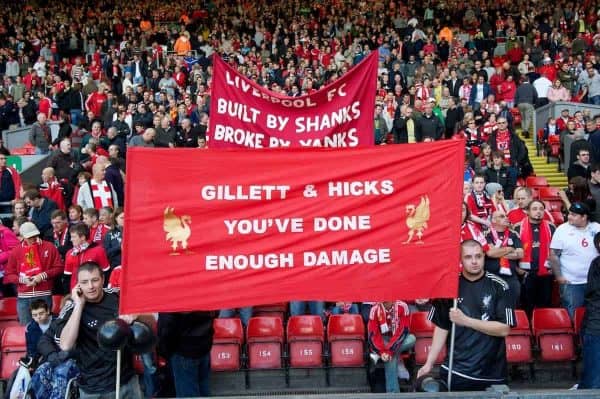 Liverpool themselves have had their own problems with owners in the past, and it's easy to forget that the club were on the verge of administration prior to being bought by current owners Fenway Sports Group (FSG), then known as New England Sports Ventures.
For clubs such as Bury who might not be as attractive to buyers as Liverpool—which brings in Premier League TV money with the potential for even more from the Champions League—the problems are the same, but solutions, and buyers, are even more difficult to come by.
Liverpool's problems saw the formation of supporters' union Spirit of Shankly, which continues to hold the club's owners to account to this day and has been successful in helping come to compromises around decisions which didn't seem to have the fans' best interests at heart.
Supporters being able to hold owners to account, or even running the club themselves, feels like part of the solution to this problem, but reaching such a point when current ownership structures are already embedded will be difficult.
Aside from the supporters themselves, few things give a club more identity than its stadium. These structures are a source of vital income as well as a home, and define a club's character as well as its geographical location.
One of the first things Bury supporters need to do if they're to recover from this is somehow re-acquire Gigg Lane.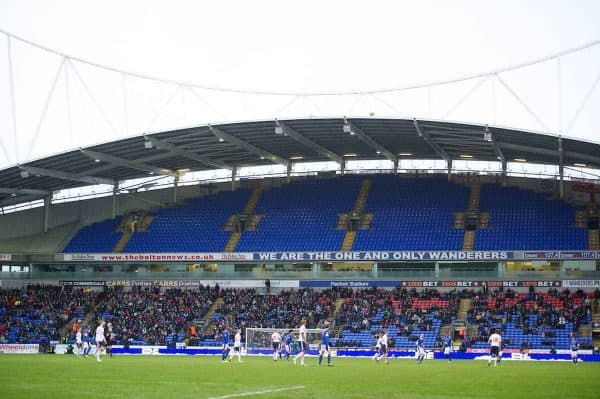 A stadium or ground is the most literal part of a club's structure and provides its foundations, and the group of fans looking to re-form Bury FC will need help, most likely from their local council, to buy back this vital part of their club's spirit.
And speaking of property and land, it's perhaps no surprise that the troubles at Bury have roots in owners who play the property lottery—something which also triggered the global financial crisis in 2007.
It's a form of gambling but with property, or people's homes, used as chips.
"Bury's financial instability was evident for five years under the previous owner, Stewart Day, a Blackburn-based property developer specialising in accommodation blocks for students," explains David Conn in a recent article for the Guardian.
"In 2014 his company borrowed money secured on Gigg Lane at 10 percent interest a month, which compounded into 138 percent annual interest.
"That, sadly, did not clang enough alarm bells and Day continued building his flats, and loading borrowings on to Bury, until it all collapsed."
Conn goes on to talk about the sale of the club to Dale, and how this resulted in a 134-year-old stadium in Lancashire (or Greater Manchester) being mortgaged by companies registered in Malta and the British Virgin Islands, adding:
"Perhaps you have to know and have been to Gigg Lane, a football haven amid terraced streets just off Manchester Road, to feel in your guts the ludicrous nature of such house-of-cards economics."
Conn's reporting on this situation exposes scenarios which would be farcical were they not so serious and affect so many people.
Loans secured on the club or the stadium were taken out with interest rates which even hardened gangsters or loan sharks might deem extortionate.
Day borrowed £1 million secured on Gigg Lane with an interest rate of 10 percent per month.
"That is a cumulative annual rate of 138 percent, meaning that after one year, £1 million borrowed in August will, with interest, amount to £2.38 million to be repaid," writes Conn.
"Bury Football Club themselves, formed in 1885 at the dawn of professional football and Football League members for 120 years, are guaranteeing this high-interest £1 million loan."
These people are so-called successful businessmen gambling with football clubs and failing.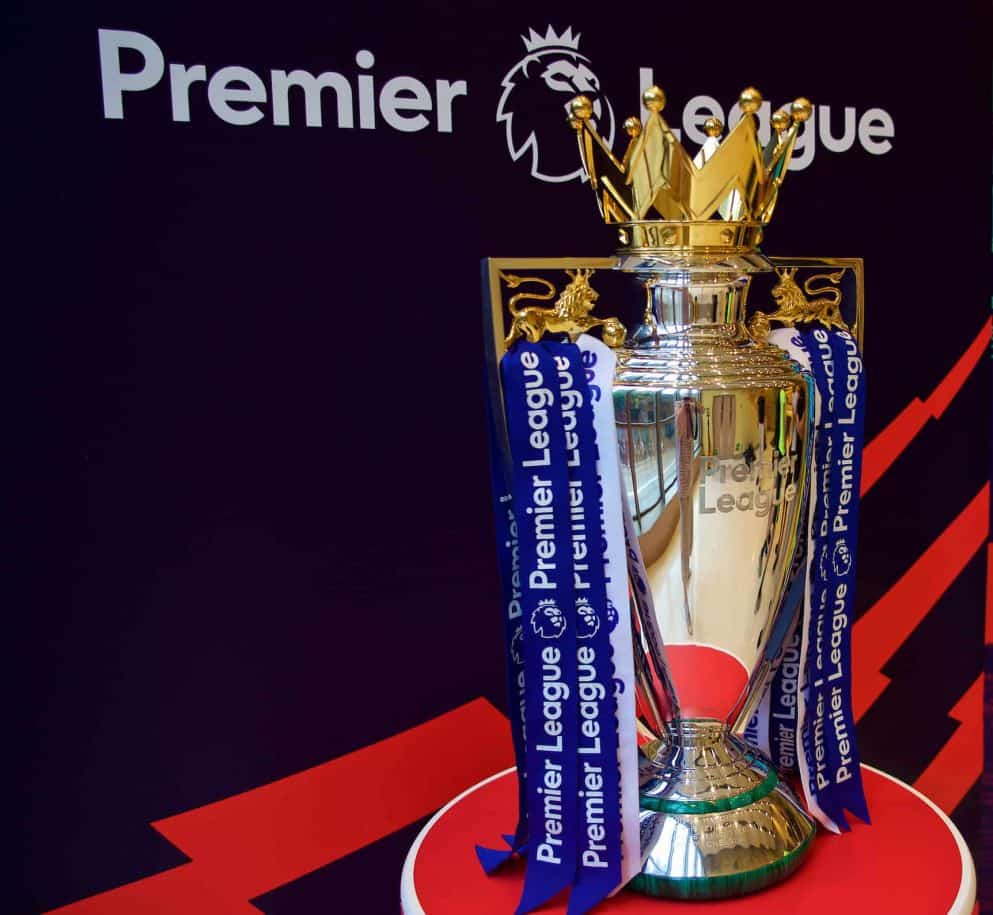 If the financial promised land of the Premier League never arrives and the gamble doesn't pay off, it threatens the club's existence, but the owners merely move to a different table in the casino.
Like the financial crisis of 2007/08, it is left to others to clean up the mess while those responsible walk away relatively unaffected.
People bailed out the banks with their taxes—socialism cleaning up a mess created by irresponsible capitalism, and it is the same when a football club reaches a level of financial crisis which threatens its existence.
Fans turned out from across the region to assist Bury, helping out in any way they could in order to try to keep the club going.
And it is the fans who will be tasked with rebuilding the club, from scratch, and they will almost certainly need some public funding from the council if they're to buy back the heart and soul of the club—its stadium, Gigg Lane, from these companies in Malta and the Virgin Islands.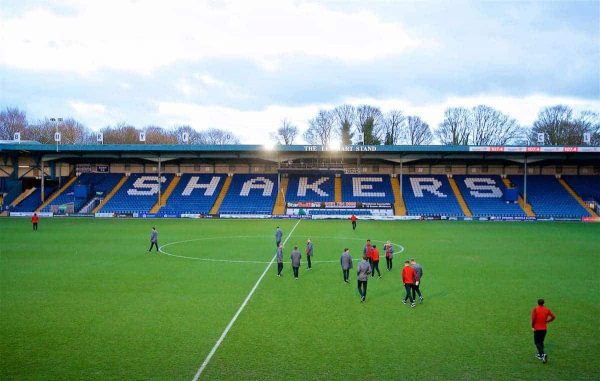 This all suggests that the only way to run or attempt to run a football club securely, and sensibly, is to give the fans more of a say.
If they're the ones who'll have to clear up the mess after an incompetent owner has ruined their club, then they should be the ones to have a say in who runs the club and how they go about it.
Bury have tried this in the past when they went into administration in 2002 following the collapse of ITV Digital and the loss of millions of pounds of income for EFL clubs, but it didn't work out then and the fan groups had to sell their shares.
Changing the entire structure of football club ownership is difficult.
Even the EFL haven't been able to implement changes to the way clubs are bought, owned and funded, because they need to get the go-ahead from the member clubs—many of whom are owned by people who are happy for things to stay as they are.

Maybe it's time for the EFL, on behalf of the fans of these historic clubs, to enforce more stringent rules around ownership.
They would need government help in order to do so, but it seems the government is too busy clearing up a mess of its own to focus on the day to day running of the country, never mind the day-to-day running of football clubs.
At the moment it's easy for the government to pass the buck and blame the EFL, but ultimately it's the fault of centre/right governments of recent decades for helping create his age of financial frivolity and irresponsibility, where the few are not responsible for actions which affect the many.
Speaking on the Guardian's Football Weekly podcast, Conn summed it up, saying Bury's problems are "a symbol of part of what is wrong with English football finances, and not just football finances, finances in this country."