Liverpool fans don't just have to admire the Reds on match days; for years now all over the world, supporters have taken control on the FIFA console game series.
It's not to everyone's taste, but there's no denying the appeal to many of taking over—effectively as Jurgen Klopp—and building a team either comprised of current Reds, or else further developing the modern-day Liverpool team.
Of course, there are frustrations with the game too: seeing the new version load up and your favourite Liverpool star being criminally underrated is a personal tragedy to the gaming community.
As champions of Europe, it would be reasonable to expect we've got a great squad lined up this season, and so it has been the case with many players—though arguments remain over whether some should have inflated ratings, with Roberto Firmino and Trent Alexander-Arnold perhaps the best examples for FIFA 20.
Even so, charting the rise of the Reds' recruits over the past few years is an insightful reminder into how they have been perceived in the outside world—and in some cases, a reminder of how far they've grown.
Goalkeepers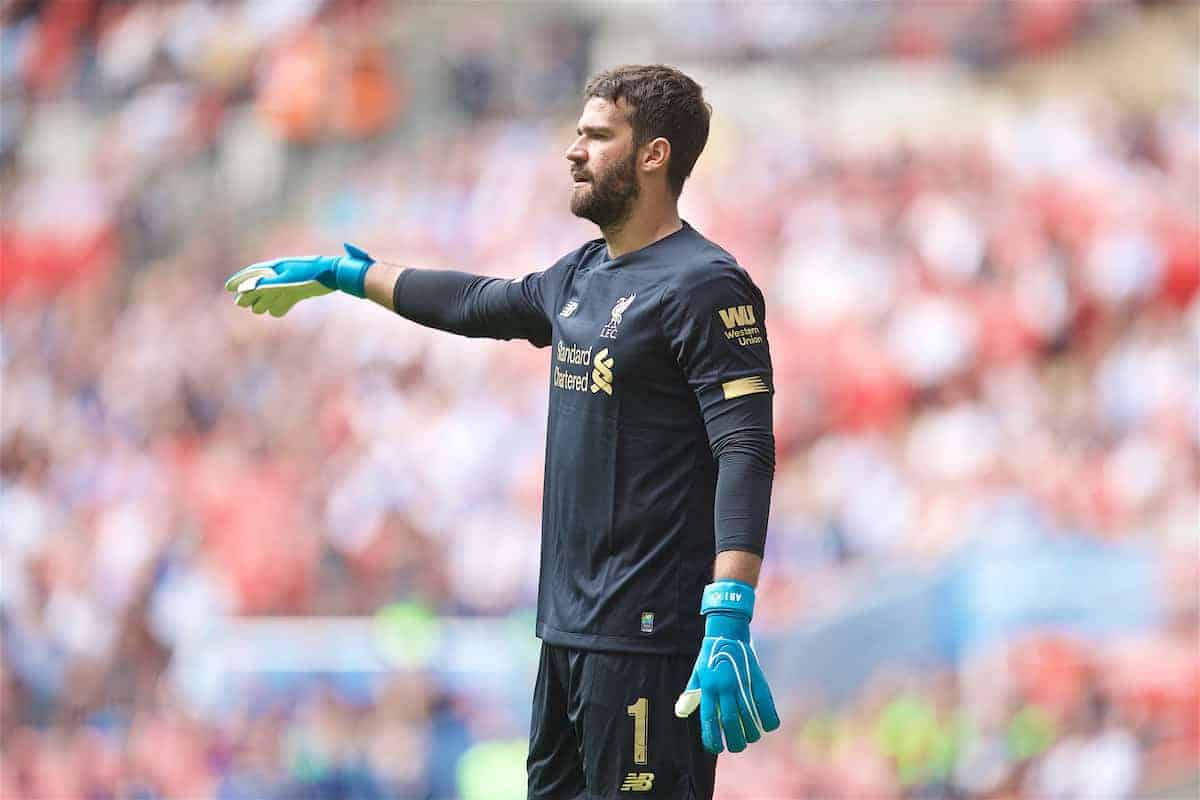 The Reds' goalkeeping trio have enjoyed contrasting fortunes throughout their careers, with respect to the heights they reached and clubs played for.
Alisson's dominance is apparent—not just over Adrian and Andy Lonergan, in fairness, but over most other 'keepers around the game.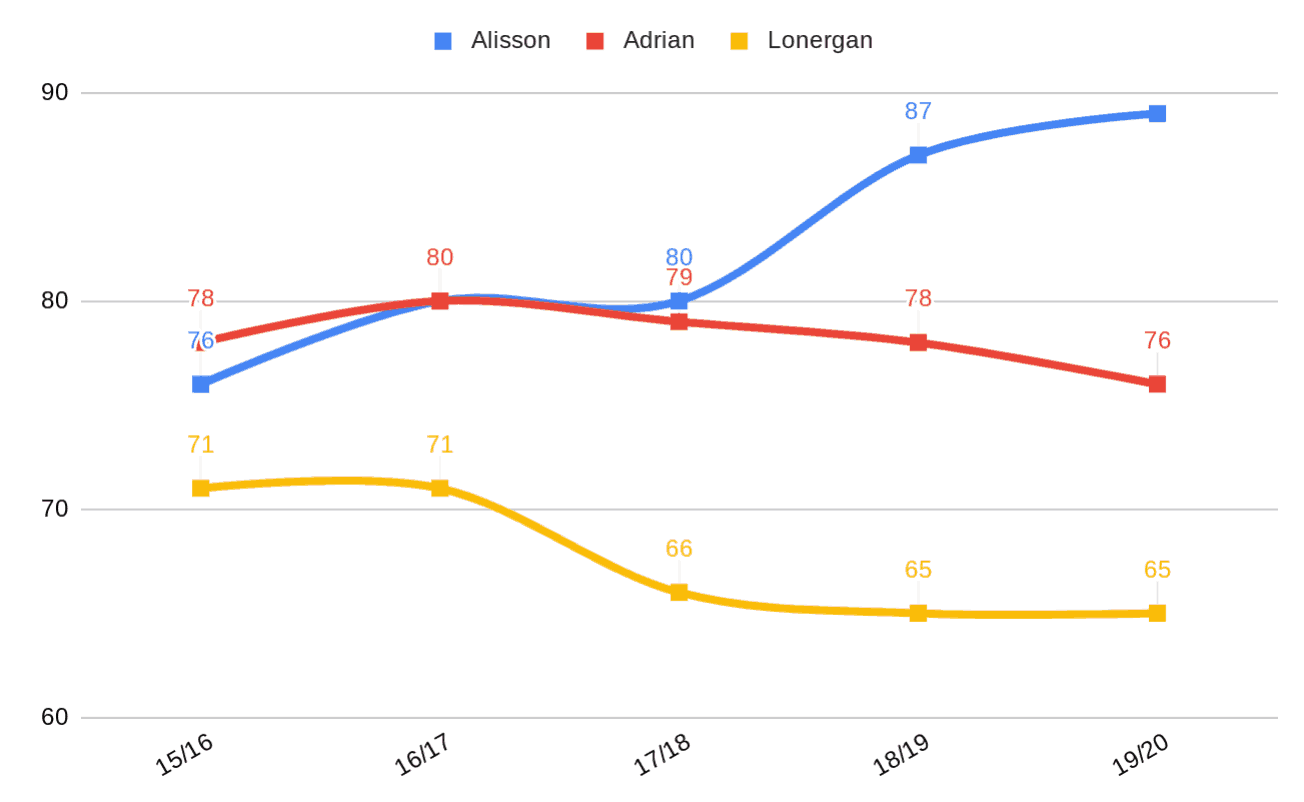 It's fair to see the other two on the decline somewhat, as ageing backups, though it's interesting to note the crossover period between the Reds No. 1 and No. 13: FIFA 16 it was Adrian rated the higher, with the two level the following year.
Defenders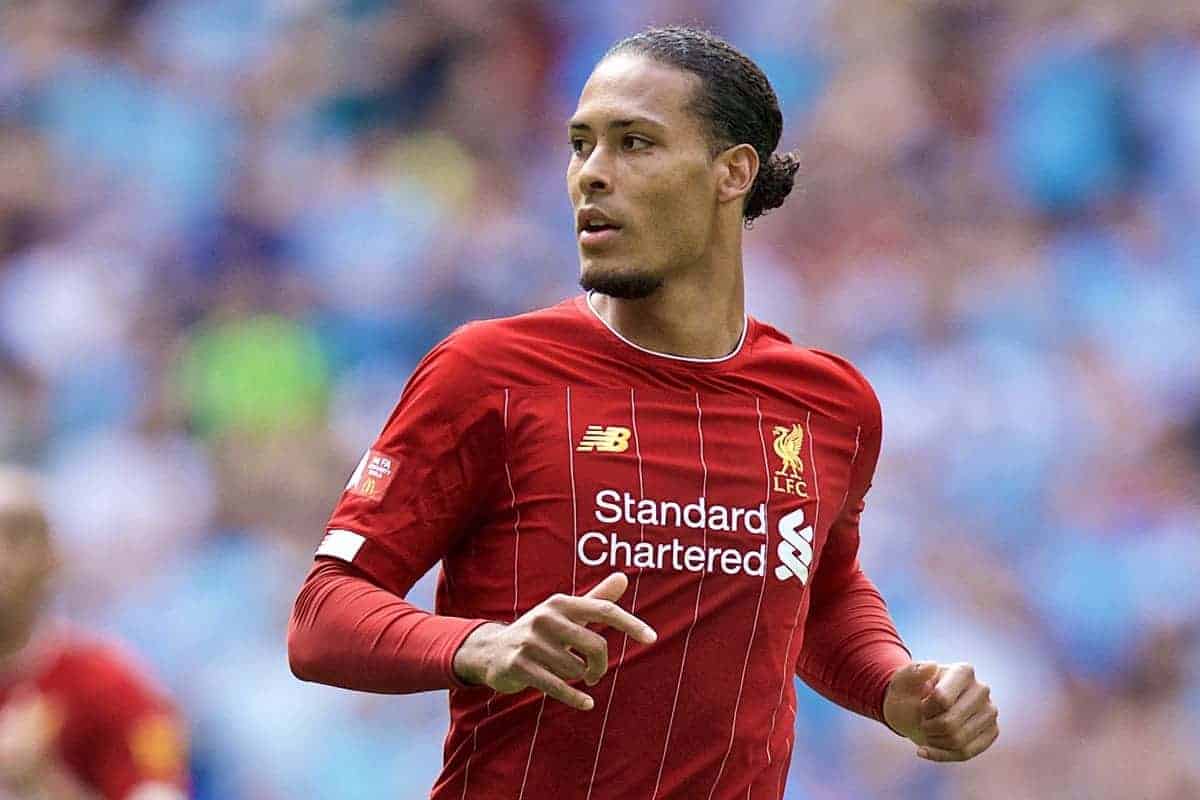 For the defenders, there are clear patterns to a couple of groups: the full-back duo—Trent not yet even on FIFA 16—with a huge upsurge in rating, while Dejan Lovren and Nathaniel Clyne are clearly seen as past their peaks.
Virgil van Dijk, of course, tops the charts with a current overall rating of 90 for FIFA 20.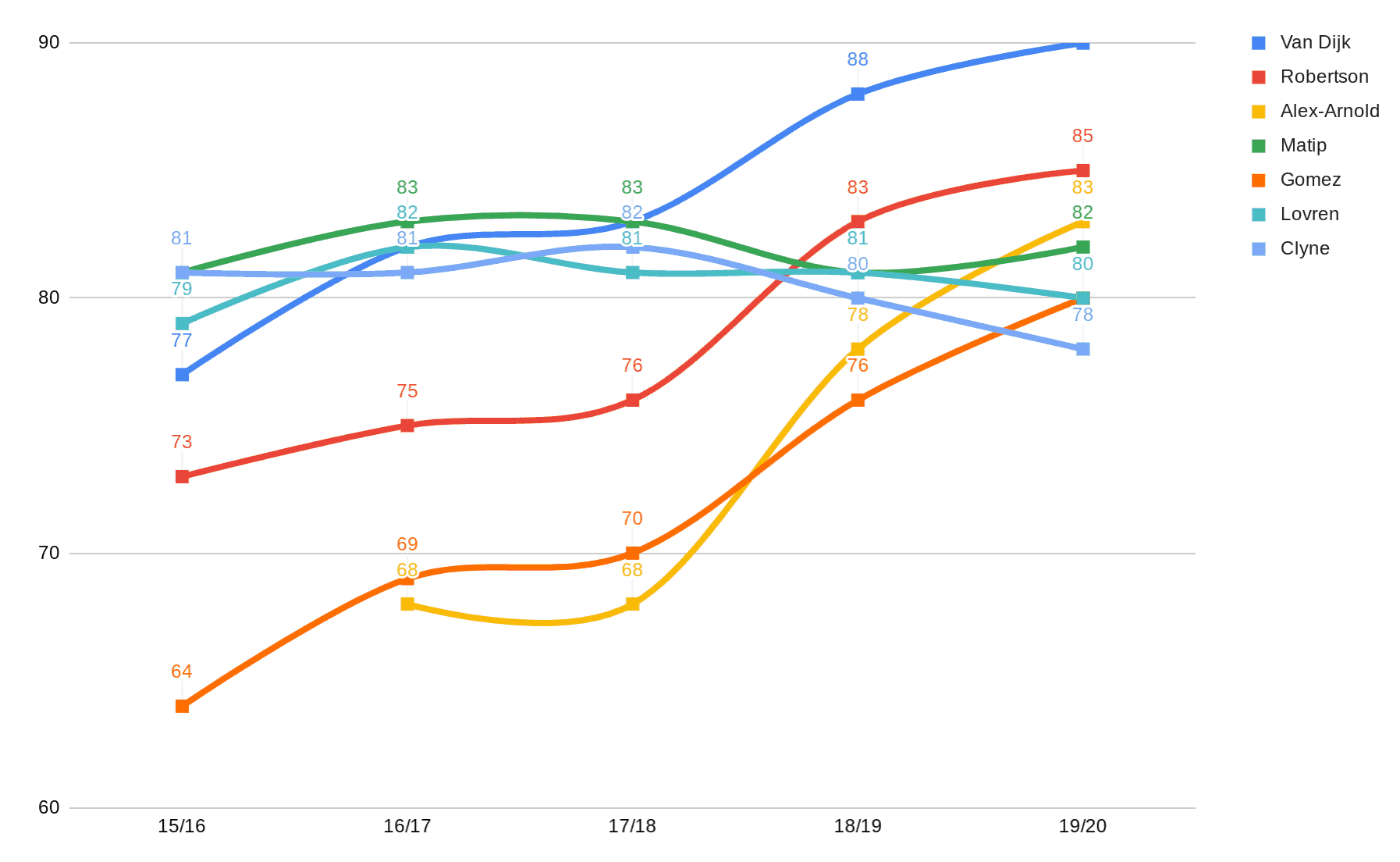 That Joe Gomez is still ranked significantly lower than Joel Matip is probably due to injuries still not letting him show a full season's worth of form, but it's the full-back split which might be most surprising.
Robertson and Alexander-Arnold are seen as one of the most dynamic and productive pairings in world football, and some might find it hard to split them if asked to pick just one.
Not FIFA, apparently, with the game-makers clear that the left-back is a couple of notches above his English counterpart at present.
Age, scope for future growth or just plain old wrong?
Midfielders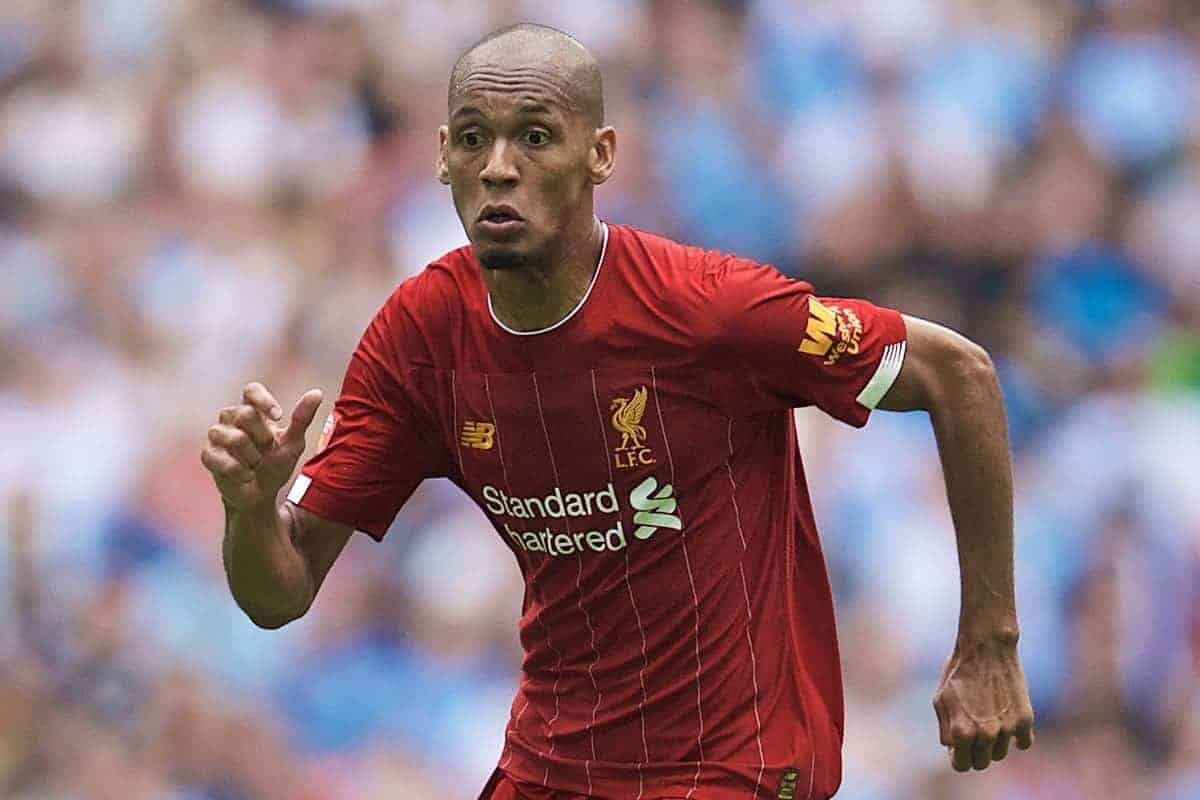 Never mind who is highest or lowest in midfield; amid all these lines and curves and upswings in form, just look at how regular James Milner's ratings have been!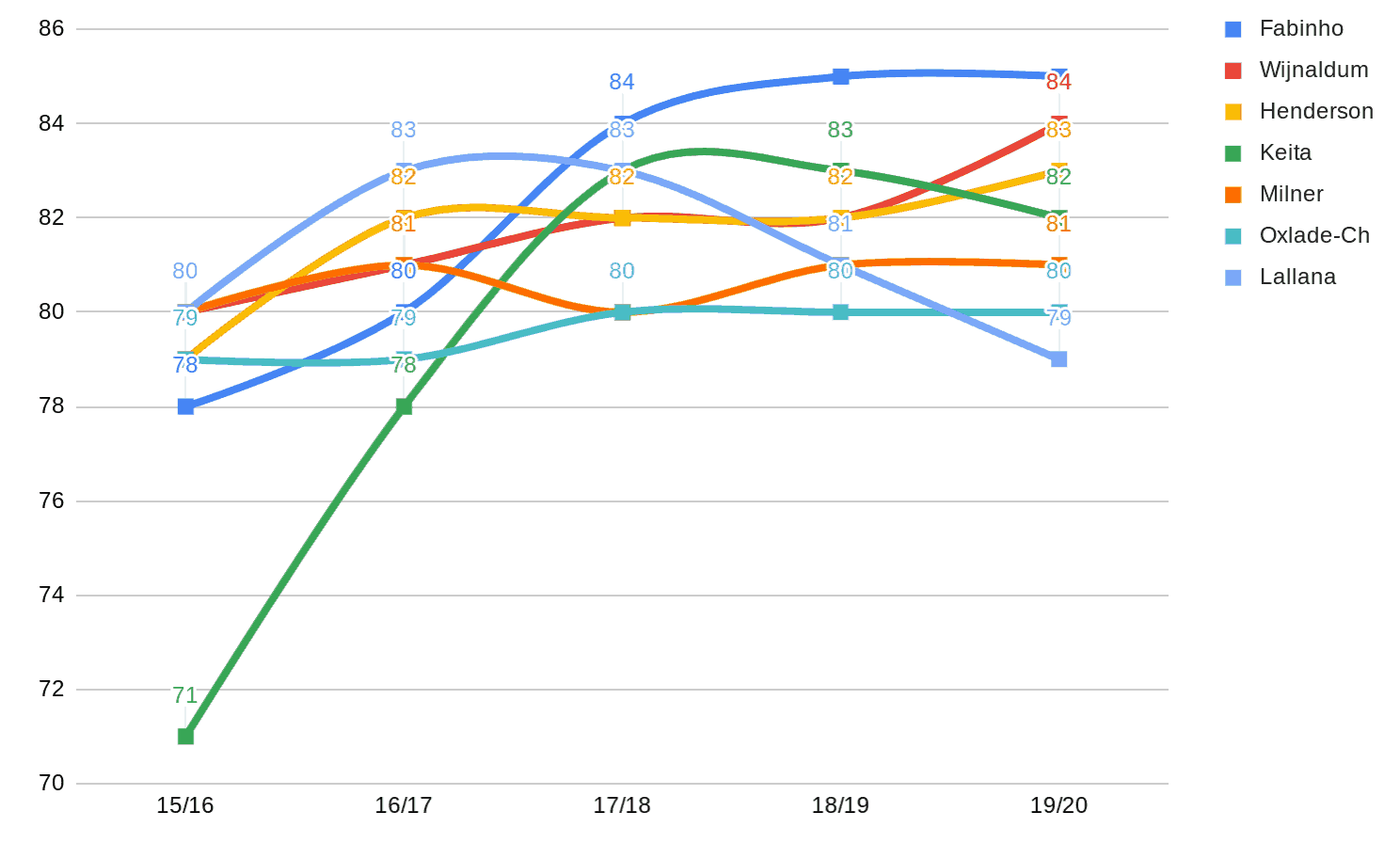 Again there's a noticeable downward curve over the past couple of years, this one for Adam Lallana, but all the main midfielders have enjoyed at least one climb in ratings over the past two iterations of the game.
With one exception: Naby Keita this year sees a one-point drop in his overall rating, though his has been the sharpest upswing overall, too.
Gini, Fabinho and captain Henderson, Klopp's regular midfield trio now, make up the top three here.
Forwards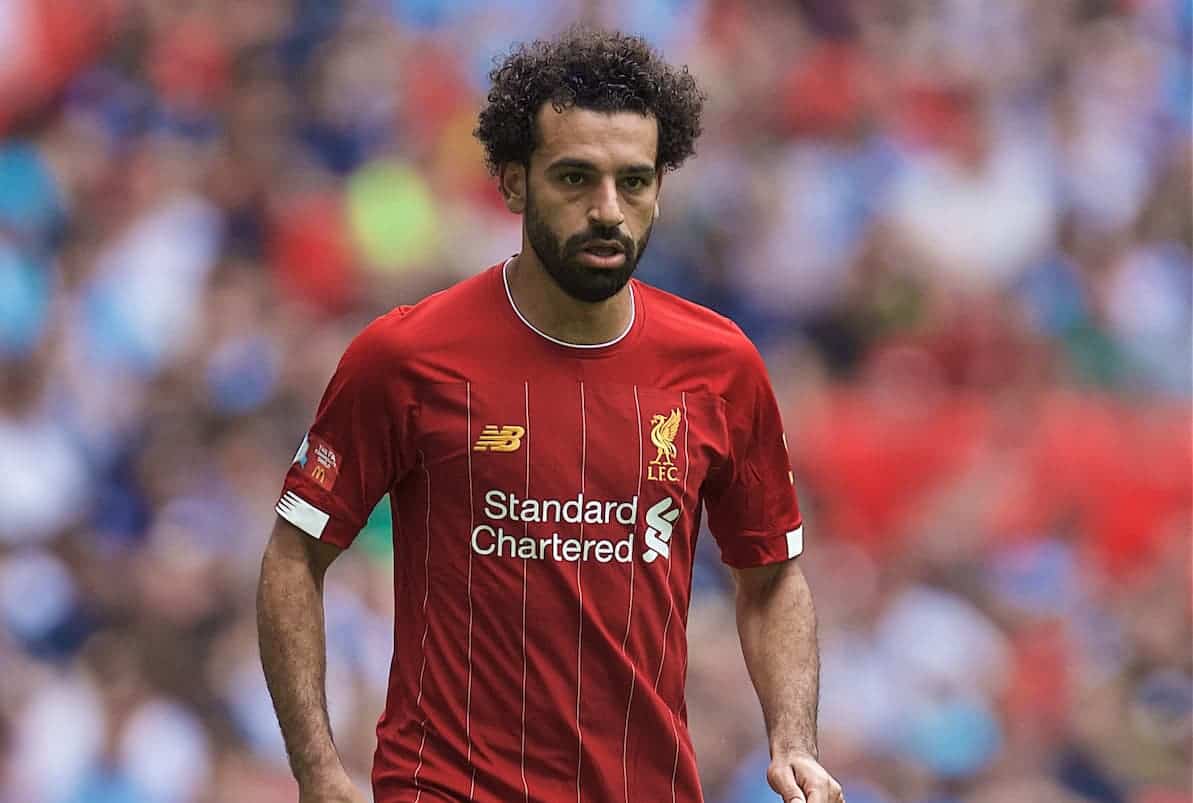 No surprises for guessing who comes top of the attacking pile, but also no prizes for guessing which of the main three seems most undervalued.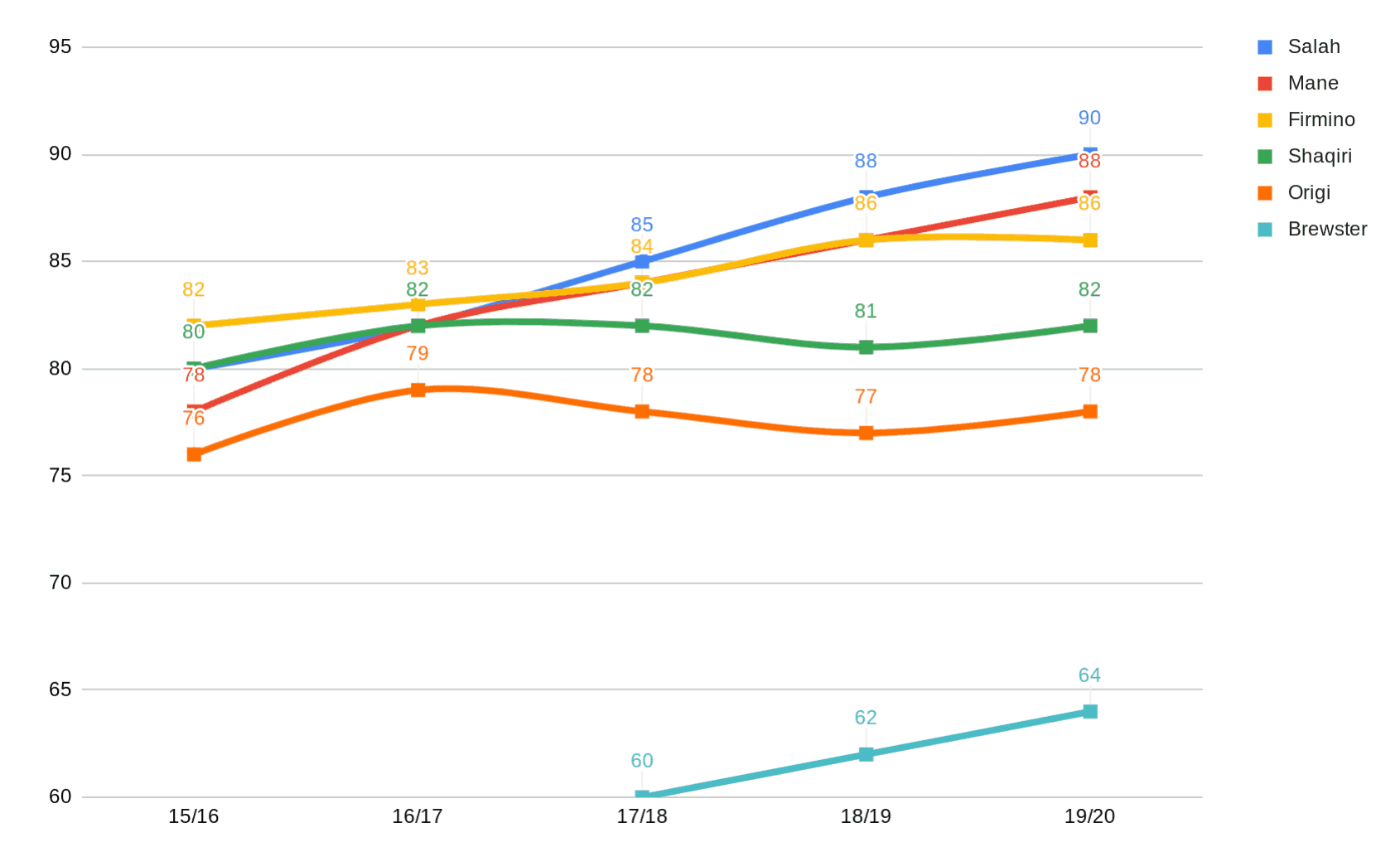 Mo Salah, Sadio Mane and Bobby Firmino are a terrifying trio to try and stop in tandem, but there's a noticeable drop-off in ratings thereafter.
Brewster, of course, is as-yet untested at senior level, and it's nice to see a minor bump for Divock Origi after last season's exploits.
Xherdan Shaqiri gets a slight rise, too—maybe someone better tell Klopp that his Swiss attacker is better than last year so should play a real game or two soon!