As Liverpool prepare to visit Chelsea on Sunday, are Blues supporters confident of being the first side to take points off the Reds in the Premier League?
Jurgen Klopp's suffered their first defeat of the campaign on Tuesday night, losing 2-0 away to Napoli in their Champions League opener.
There should be no panic regarding the result, however, and it's time to focus on Premier League commitments again.
Liverpool take on Chelsea this weekend, with Frank Lampard still settling into life as manager, but getting a lot out of some talented young players.
Ahead of the game, we spoke to Stamford Bridge regular Richard Long (@Chelseafan_Rick) to get his thoughts on both sides' seasons to date and how Sunday's game could pan out.
Chelsea sit sixth in the Premier League – how happy are you with their start to the season?

In many ways our start is what I expected.
You can see the way Lampard is trying to play and it is going to take the team a few months to understand his methods.
Chelsea supporters knew this going into the season, so there's no great pressure on the team or manager from the fans, which is actually quite refreshing.
We've been really unlucky with injuries, too, and there are players who will improve the team once back.
The absence of N'Golo Kante is particularly noticeable.
How has Lampard fared as manager?

The vast majority of Chelsea fans are content with his start.
He has managed to unite the fans after last season, where the atmosphere in the stadium and opinions of many became toxic at times.
Every supporter wants players from their academy to push through to the first team, so to see Mason Mount, Tammy Abraham and Fikayo Tomori not only being given their chance, but also taking it, is special.
There's been some lazy commentary from pundits blaming youth for our stuttering start, but it's just bad punditry.
The younger players have really impressed and it's the more experienced individuals such as Cesar Azpilicueta and Pedro that need to step up.
I do think Lampard needs to improve the defence, though.

We've got Antonio Rudiger and Reece James to come back for us which will help, but we just look like we are going to concede every time there's an attack against us.
Azpilicueta, in particular, has made a terrible start to the season.
Which players have shone brightest in the opening month?

Mount has been a breath of fresh air in attacking midfield. He's got brilliant energy and chases down every defender.
His goals this season have all been really well-taken and I think he's got the perfect mentor in Lampard to really develop into a wonderful footballer.
I've been most surprised though by Abraham—if I'm honest, I didn't expect too much from him this season and thought he would be limited to cup competitions.
Everyone knew he was a good finisher, but he has shown that there is a lot more to his game.
His third goal against Wolves last weekend showed great strength and a quick change of pace, which are qualities I hadn't associated with him.
What is your realistic aim for the campaign?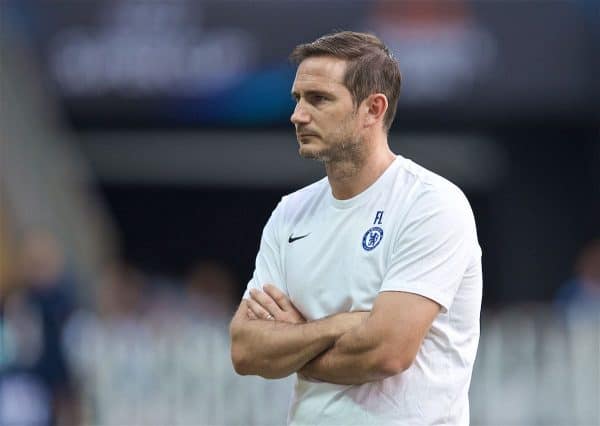 Before the season started I expected us to finish fifth and maybe have a decent FA Cup run. I am sticking with that.
I think everyone can see this team is far from the finished article and there is plenty of work to be done if we are to challenge Man City and Liverpool again.
That said, I'm not convinced we are much worse than our other rivals from what I have seen so far this season.
Champions League qualification would represent a good campaign, given our situation.
How do you rate Liverpool's start to the season? Title favourites?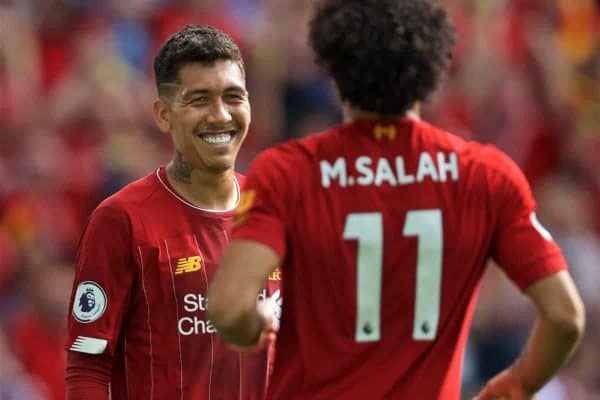 I have been surprised at Liverpool's ability to pick up from where they left off last season and didn't expect it.
It has certainly been a very impressive start and they can benefit from some key injuries City have picked up in defence.
That said, I am still tipping City to win it based on the strength of squad available to them.
I always feel like Liverpool are a key injury to a big player away from their title challenge being derailed.
If Roberto Firmino gets injured for a long period of time and Divock Origi has to start in his place, that's going to have a dramatic impact.
I was really surprised that Liverpool didn't improve the squad significantly over the summer to compete with City's—fans are entitled to criticise that decision, depending on how the season goes.
Who do you fear most from the Reds on Sunday?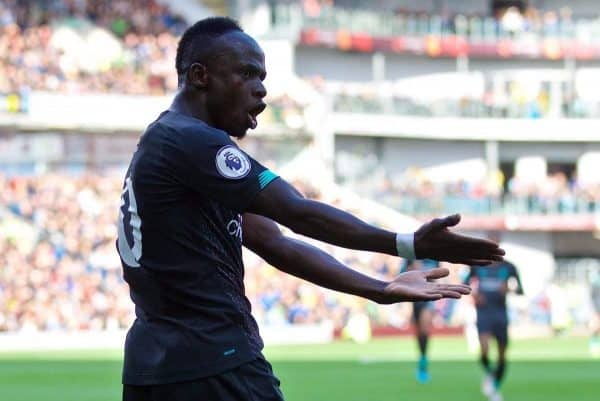 I always try to think of a clever response when responding to this Q&A, but the answer is always the same.
The front three are just devastating and I think they are going to really enjoy playing against our defence on Sunday.
The way they can combine together or score goals from an individual piece of play is special.
Over the last few years I've gone from watching Liverpool regularly to enjoy their struggles to now actively avoiding their games because of how good they are.
Those three players are the main reason for that.
Where will the key battles take place?

We will concede in the game at some point, so it's vital we take the chances we get.
For that reason, I think the battle between Abraham and Virgil van Dijk is the most important battle on the pitch.
If Van Dijk dominates then that is our biggest goal threat gone, and with Mount likely to be injured, I'm struggling to see who else is going to step up with goals from open play.
I'm really nervous for our defence, to be honest.
We've tried various combinations of players at the back and formations, none of which have worked.
Attacks from the left wing against Azpilicueta have been effective against us.
Finally, hit us with your prediction…

I'm going for a 2-2 draw.
We played really well against the Reds in the UEFA Super Cup and will be desperate to get a good result after the disappointing defeat at home to Valencia.