Liverpool boss Jurgen Klopp has been hailed by one of the game's greatest-ever managers and the similarities between the two are clear.
For watchers of football in the late 1980s, Liverpool might have been a massive force domestically but there was an altogether different king of Europe, with English teams banned from competing after the Heysel disaster.
AC Milan were the European champions in 1989 and 1990, with Arrigo Sacchi putting together one of the most memorable and impressive outfits ever.
The likes of Franco Baresi, Paolo Maldini, Marco van Basten and Carlo Ancelotti—who now manages Napoli and will face the Reds next week, coincidentally—were an unstoppable side, domestic champions in '88 before their back-to-back European triumphs.
Sacchi also led Italy to the World Cup final in '94, though never again reached such highs in the club game—instead, his influence came in changing the way managers laid out their plans, asked their team to play and built a style based on movement and pressing.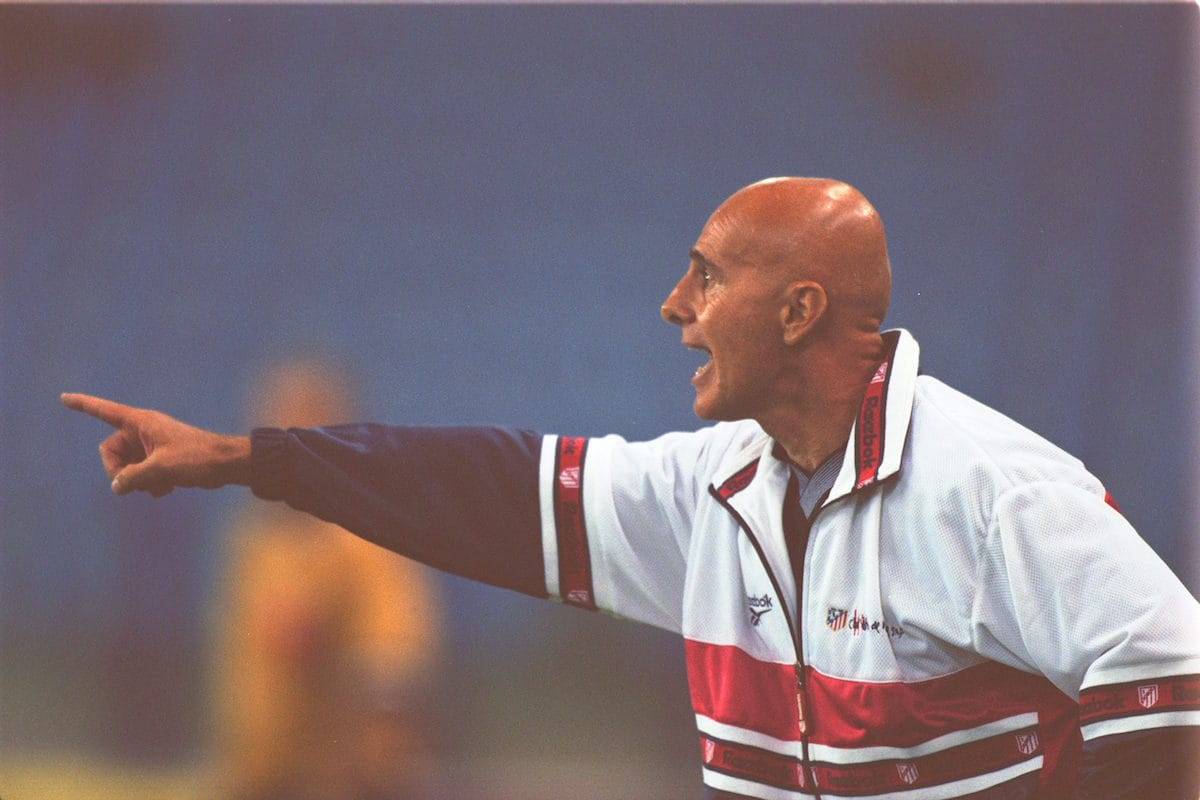 Reds fans will recognise plenty of these qualities as ones associated with Klopp, of course, and a host of other managers, including Rafa Benitez, highlight Sacchi as their inspiration or the ex-coach they could learn most from.
It's the similarities between Klopp and Sacchi which are interesting, and the Italian himself has singled out the German—along with Man City and rival boss Pep Guardiola—as the key figure in football coaching today.
Sacchi told Sportsmail that he sees shared approaches between himself and the man in the Liverpool dugout, not just tactically but in how the sport in general is perceived.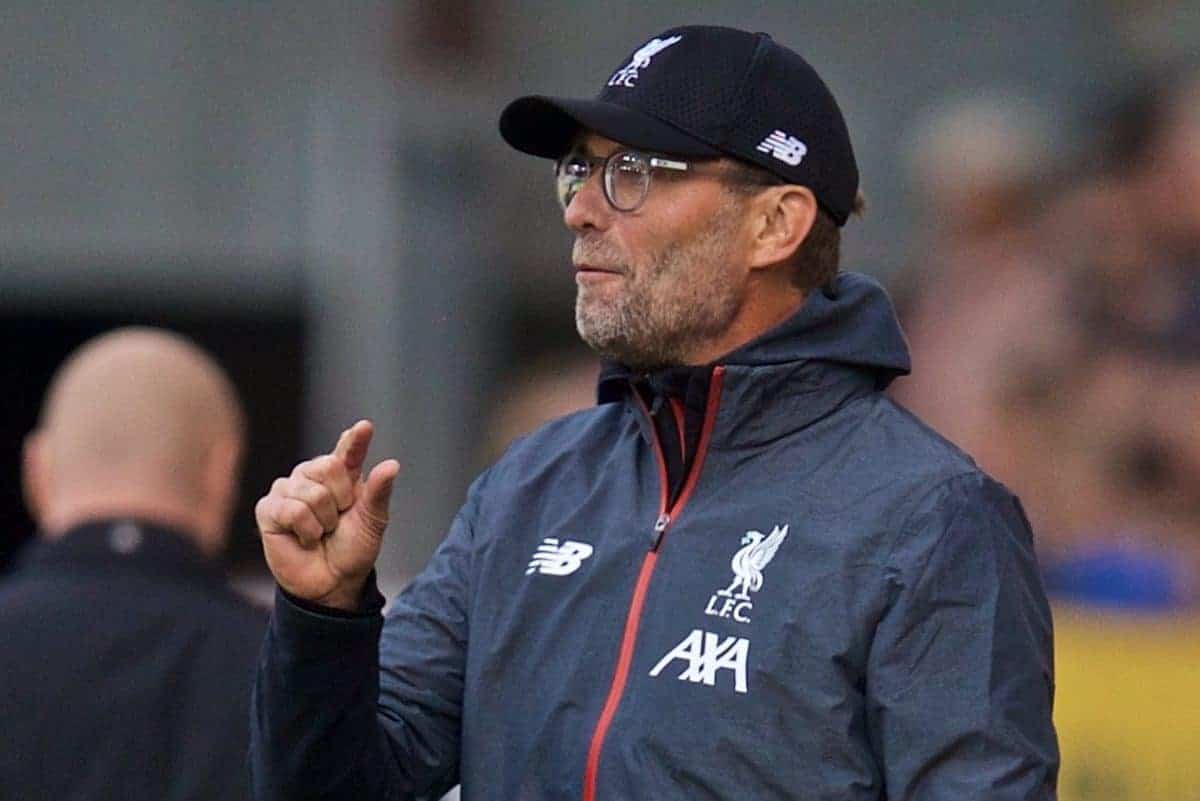 "Their football is similar to mine and I really appreciate their values, culture and mentality," Sacchi said. "My Milan team innovated, the teams of Guardiola and Klopp continue to innovate.
"I've always loved instilling my players with the desire to go beyond their own limits. I like the desire they have to dominate. Football must be domination and beauty, music and culture.
"They think like me. We have the duty to make the public enjoy football, to be excited by it. Making great football is more difficult than talking about it."
Those traits and characteristics are arguably some of the biggest which might be associated with Klopp: his ability to push his squad further and further, the way he bonds with his players and how he has brought a love for supporting back to the terraces.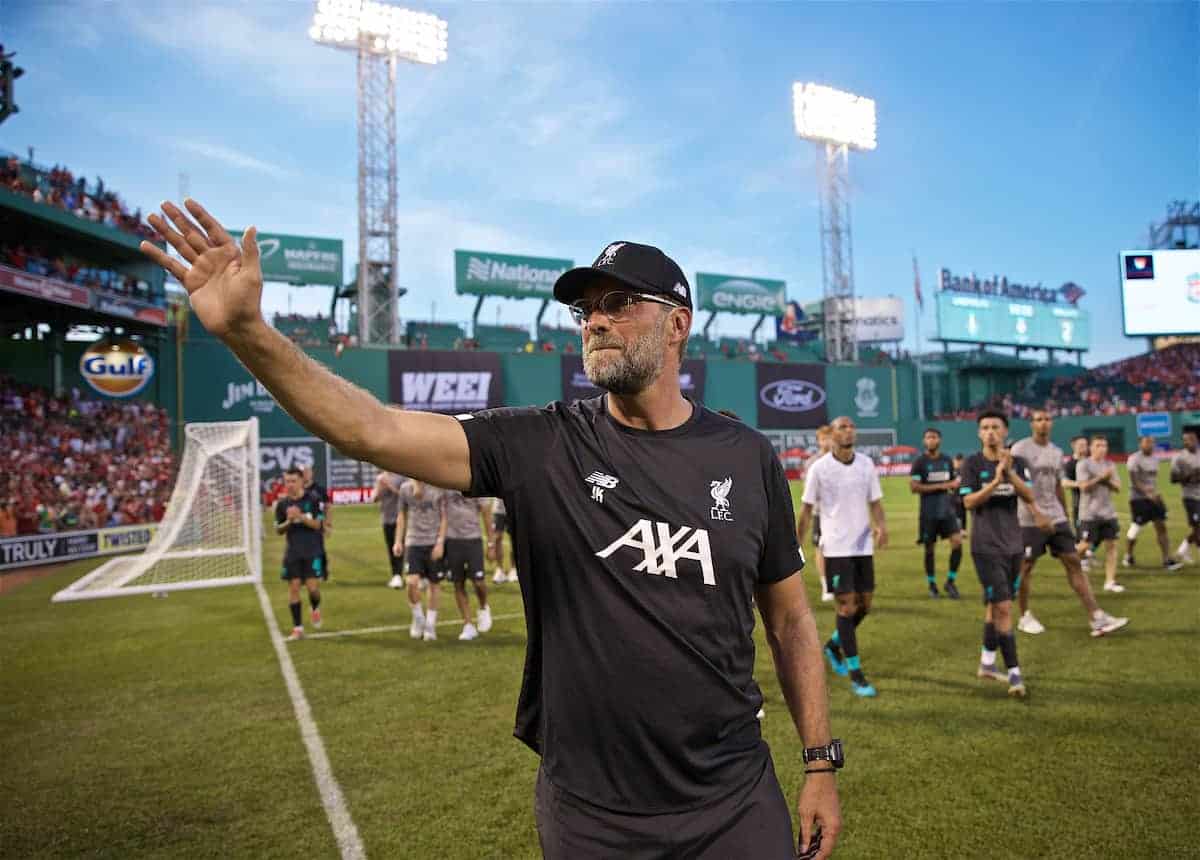 Sacchi notes it's a big period in the English game right now, highlighted by the Reds being European champions.
"I enjoy watching them. The problem in the Premier League is that they play too often and there is too much competition. Perhaps this is why the national team never achieves great results.
"England has a crazy, brilliant championship. It is experiencing a golden age."
While Klopp has actually bettered Sacchi's tally of two European finals—he has reached two Champions League finals with Liverpool, one with Dortmund and another Europa League final with the Reds—he lingers just behind on one victory to two.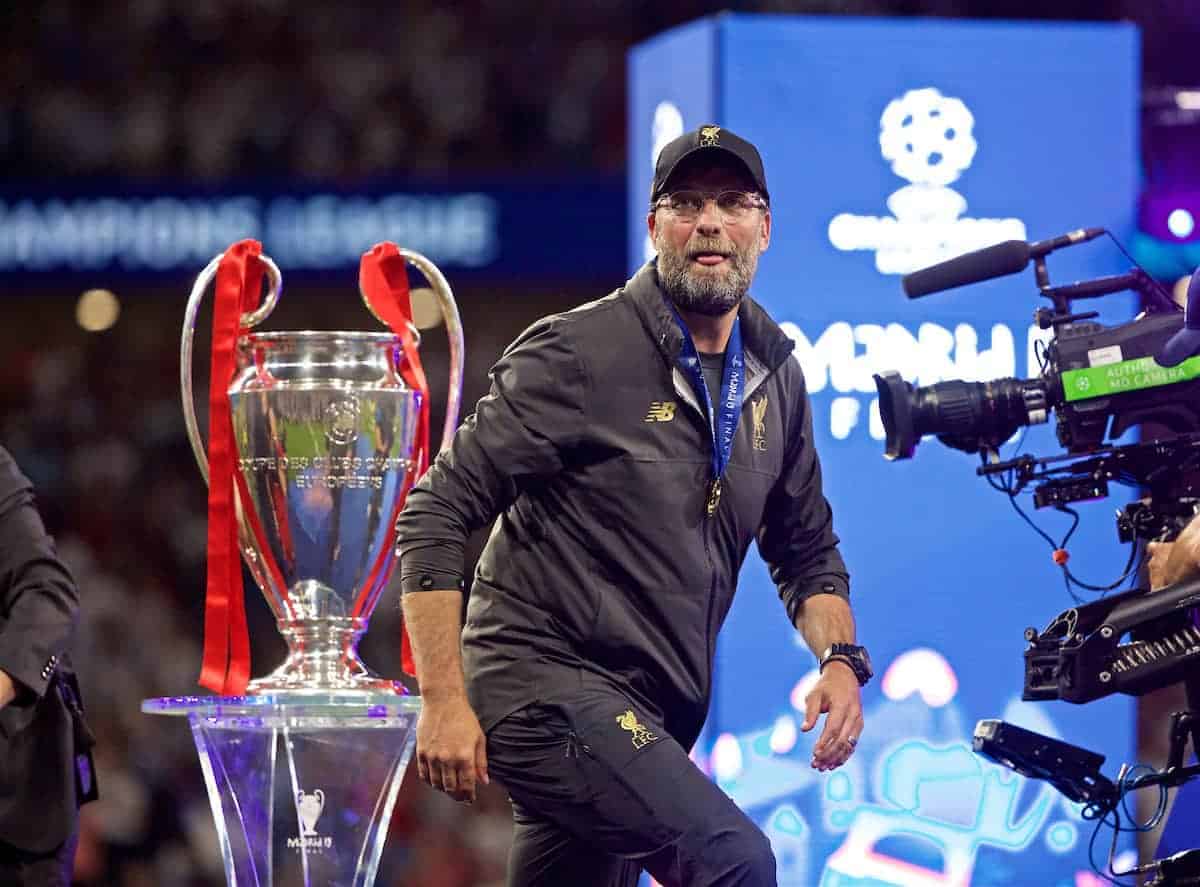 Domestically, however, his two league titles in Germany eclipses Sacchi's sole Serie A triumph with Milan.
Trophies aren't the only factor which accounts for a manager's success across his career, but in terms of man-management, innovation and pushing the boundaries of coaching impact, Klopp is already up there with the best.
Adding more silverware during his time at Anfield will only increase his claims to be considered one of the finest of all time once he eventually decides to retire.