Further details have emerged on Liverpool's proposed new kit deal with sports manufacturer Nike, including plans to use high-profile stars from music and sport to promote the Reds.
Liverpool's kits will be designed by the American company from next season, with current supplier New Balance's contract expiring.
New Balance are contesting this, though, via the High Court as they have a clause that states they can match another bid and retain the agreement.
Now, it has emerged why New Balance have matched the guaranteed fixed payment as this will be just £30 million year – less than the current £45 million per agreement with New Balance.
However, Liverpool will crucially also receive 20 percent of all sales of Liverpool's Nike branded merchandise – which will equate to a figure far higher.
The details are reported by The Times' Paul Joyce via High Court documents, writing that Nike's "extensive distribution network" is what Liverpool believe can "deliver far greater total revenue for the club."
In addition Nike are planning to use non-football superstars such as basketball player LeBron James, musician Drake and tennis player Serena Williams as influencers when promoting the Reds' new kits.
A Liverpool spokesperson said on Tuesday: "We can confirm that our kit supplier, New Balance, has commenced a legal dispute against the club.
"We will not be making any further comment during these legal proceedings."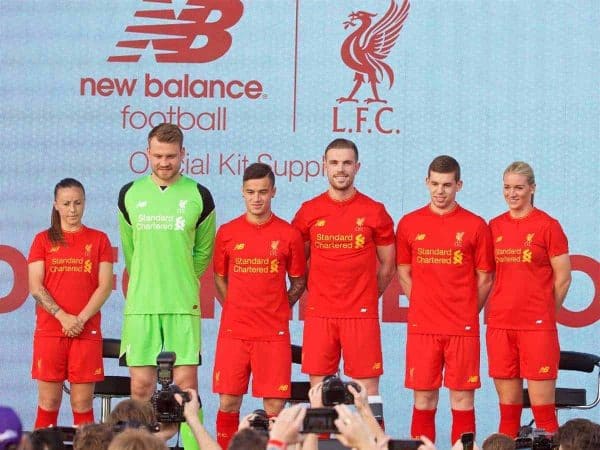 A New Balance statement said: "In line with our current contract, we have matched the offer made by Nike.
"As part of the contract renewal process, LFC has called into question elements of the agreement and as such we are asking the courts for clarity on this case.
"Both we and the club are keen to resolve any contractual challenges as quickly as possible and have agreed to an expedited process in the courts."
A three-day trial will take place from October 18 at the High Court.