Liverpool's last visit to Naples was disappointing, but a chance to right their wrongs and take one step towards an early qualification now beckons.
The official travel advice for Liverpool supporters visiting Naples this week is to "remain in your respective hotel to eat and drink."
Given how bad Liverpool's performance was against Napoli at Stadio San Paolo in the Champions League last season I'm surprised that they didn't extend the advice to suggest staying there during the match as well, just in case the Reds are as awful again.
Anyone who has watched Sky Italia's brilliant Gomorra – La Serie mafia drama will know that Naples can be a bit, err, moody, but can you imagine the reaction if the official information for Napoli fans visiting Liverpool in November was to remain in their hotel rooms, don't travel to Anfield alone, don't wear club colours, don't congregate in public areas and over-sized belt-buckles will be confiscated?
There would be outrage, so why is it treated with a shrug of the shoulders when Italian football is concerned?
I'm not suggesting UEFA take on the Camorra – fining them €200 for carrying out kidnappings without officially licenced duct tape wouldn't be much of a deterrent – but they should be encouraging host clubs to take more responsibility for the safety of travelling supporters.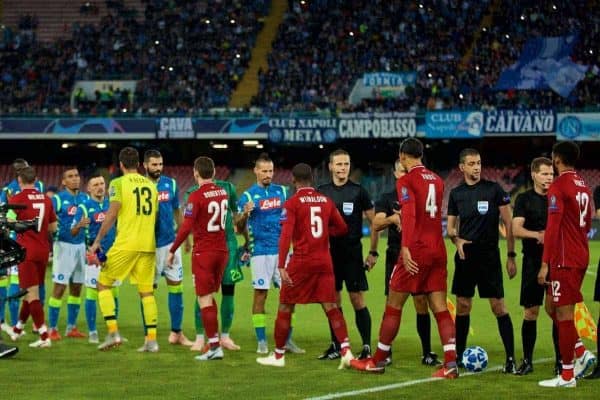 Hopefully, goings-on off the pitch will be incident-free, a bit like goings-on on the pitch were last season.
The Reds went to Naples for a 0-0 draw, failed to have a shot on goal and got stung by a late winner, which would have come earlier if it wasn't for fine defensive displays by Alisson and Joe Gomez.
It was, without question, the most listless Champions League away display of Jurgen Klopp's reign. And I haven't forgotten the 2-0 defeat in Belgrade.
Napoli's dressing-room may now be in a worse state than Pompeii was in AD 79, but they'll take memories of that rain-sodden night into this season's Group E opener and feel confident they can beat the Reds again. They'll also want to avenge their Anfield elimination.
For those of you who didn't study quadratic UEFA equations, PSG won the group and Liverpool and Napoli finished level on nine points last season with identical goal differences of +2. They were also level on the head-to-head rule after both winning at home 1-0. The Reds only progressed on rule 17.1.2 section G – having a taller manager.
Or maybe it was goals scored, but when Alisson made that outstanding stoppage-time save from Arkadiusz Milik to preserve Liverpool's 1-0 win at Anfield, it was the difference between a place in the knockout stages or sliding into the Europa League.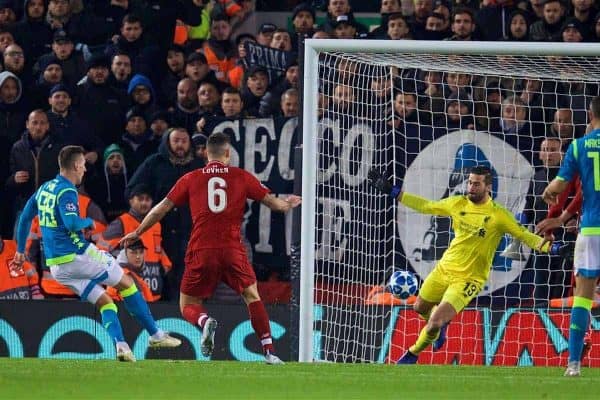 To come so close to knocking the eventual European champions out must still bug them in Naples, yet it only came to that because Liverpool's away form in the Champions League before Christmas was dismal.
The Reds lost all three away games (Napoli's only defeat in the group was at Anfield) and were one of only two sides, AS Roma being the other, to reach the last 16 having been beaten three times. Inter Milan, Valencia, Club Brugge and Shakhtar Donetsk all lost fewer games in other groups and went out.
As good as Liverpool's Anfield form is – and there's an argument for saying Liverpool away is currently the hardest game in European football – the Reds can't keep relying upon it in the Champions League.
Sooner or later a team will get a result in L4 and that will absolutely cost Liverpool unless they're doing the business in away games.
The subsequent wins in Munich, Porto and the performance (despite the result) in Barcelona were, obviously proof of what this Liverpool side can do on their travels, but to fail to score a single goal in open play in three away group games last season is form that must be improved upon.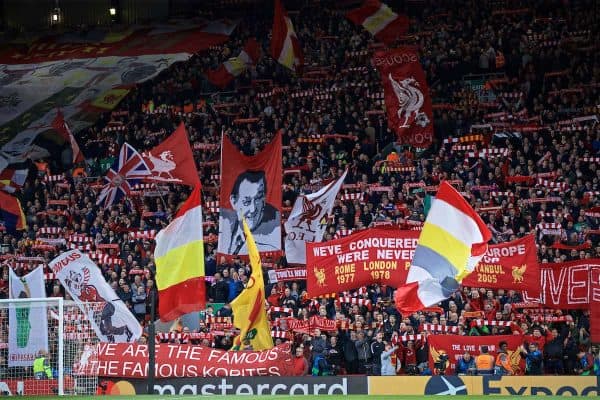 This year's group looks easier, although if you saw Saturday's Liverpool v Newcastle programme you'll know Trent Alexander-Arnold would take issue with that: "It's a bit of a tricky group," he said. "It probably looks straightforward to the naked eye, but there will definitely be some tough games in there that will cause us problems."
Napoli away is top of that list of tricky games, but I'm not only looking for a better result than last year's 1-0 defeat – I want to see a better performance to go with it.
The target is always to get through a Champions League group, ideally by finishing top, but the European Champions (still hasn't got old) should be aiming to have qualification secured – or as good as secured – by the time Napoli come to Anfield for Matchday 5 in November.
Getting a result in Naples would go a long way to achieving all of the above.
---
Chris McLoughlin writes for This Is Anfield each week; he's also a senior writer for the Official LFC Matchday Programme and LFC Magazine. You can order both here.