The ultimate aim of every Liverpool Academy player is to reach first-team level, but some have also forged great careers lower down the league ladder.
While the pathway to senior action is there for those who progress, there are always challenges to overcome and the natural order of football dictates that plenty of talented youngsters will need to take a step back before taking another forward.
Ultimately, talent and hard work will ensure those who don't make the grade at Anfield will still get game time elsewhere—as several are proving throughout the pyramid.
Other ex-Academy starlets are playing outside the English Football League system, including Tiago Ilori (Sporting CP), Jerome Sinclair (VVV Venlo, on loan from Watford) and Brad Smith (Seattle Sounders, on loan from Bournemouth).
Here, though, is a look at those who are faring best domestically in their post-Liverpool career and who are hoping, over the coming seasons, to perhaps emulate standard-bearer and Wolves centre-back Conor Coady: the ex-Academy hopeful who dropped down the leagues before working his way back up to the top flight.
Top-end success stories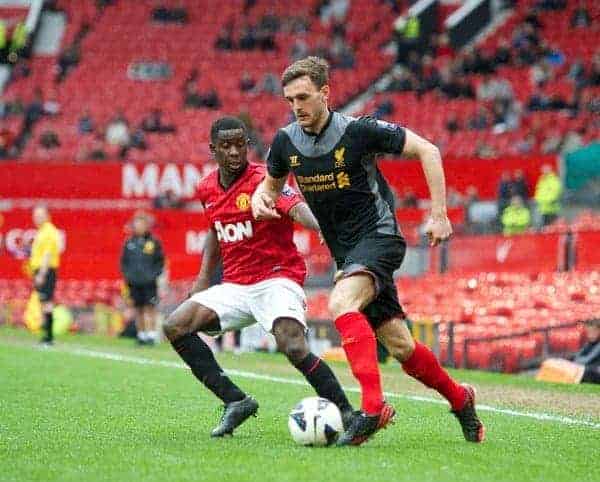 Half a dozen former prospects are regulars for their teams just one step away—in theory, at least—from Premier League football, though of course in a literal, league table sense, some are closer than others.
Top of the group is Jack Robinson, one-time record holder as Liverpool's youngest-ever player and current Nottingham Forest left-back.
Now aged 26, he's hoping to help his side back up to the top flight: Forest are second in the Championship and aiming for promotion. Robinson started the campaign as first-choice, though recently he has been in and out of the side. He made 11 appearances for the Reds, highlighting his promise as a youngster which is making good on.
If Coady is the standard-bearer for ex-Liverpool hopefuls, Lee Peltier can also stake a claim. The Cardiff City defender played a full campaign in the Premier League in 18/19, and remains the club's choice at right-back this year.
20 Premier League appearances to his name make him one of the biggest successes, having previously spent years in League One and playing over 250 times in the second tier. Aged 32, the veteran may still hope for one more crack at the top flight. Cardiff are mid-table at present.
Peltier made four senior appearances for Liverpool.
Similarly hopeful of challenging for at least a play-off spot, despite an uneven start to the season, are Brentford—where Sergi Canos plays.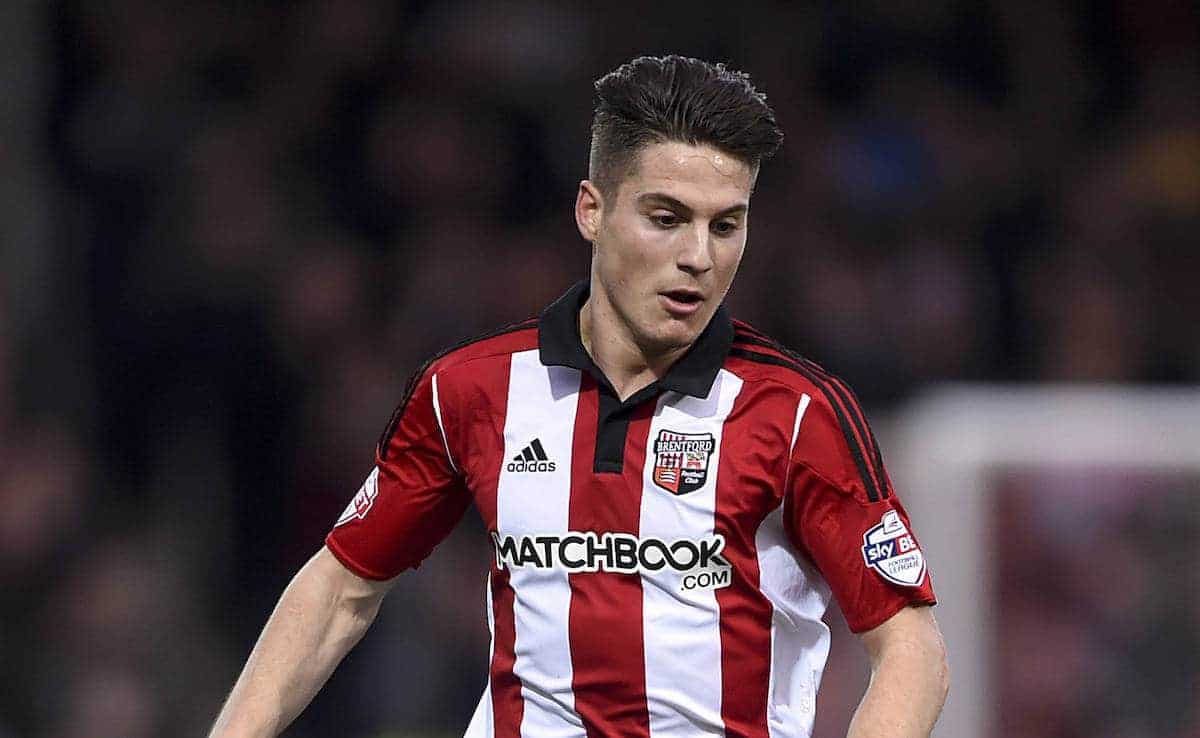 A creative and technical midfielder, Canos—who played a solitary game for the Reds—has earned many admirers while in the Championship and signed a new long-term contract just last week—shortly before suffering a serious knee injury which might curtail his entire season.
Three other players are also regulars in the Championship, starting with combative midfielder Kevin Stewart, at Hull City.
The 26-year-old has played almost every match for his side this term, having moved to the Tigers the same summer the Reds brought in Andy Robertson from the same team, after playing 20 times for Liverpool.
Down at the foot of the table Daniel Ayala is a centre-back starter for Middlesbrough, playing 10 of their 11 league games so far this season and captaining the Teesiders on seven occasions.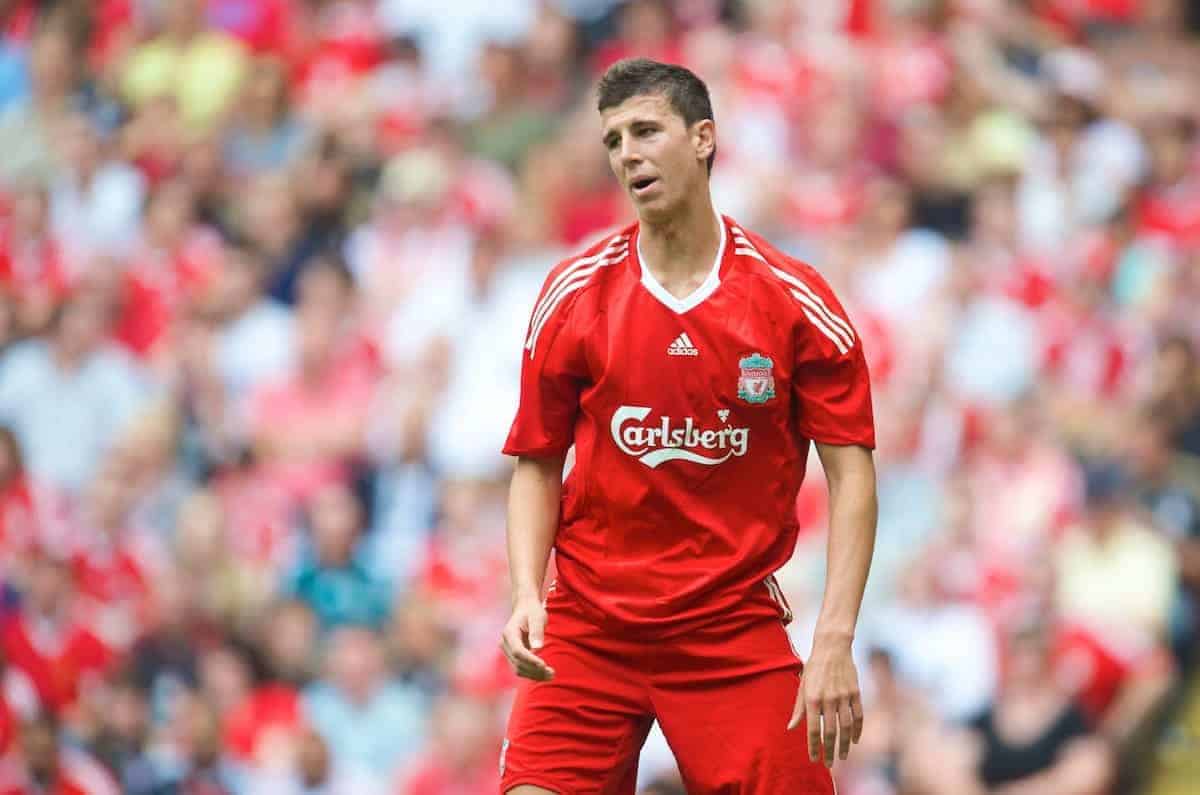 The Spanish defender has played over 200 games for Boro and, aged 28, is seen as one of the most reliable defenders in the Championship. He played five times for Liverpool.
Finally, 27-year-old Tom Ince is a regular starter for Stoke City, playing either as an attacking midfielder or forward, though has just the one goal this season for the team bottom of the Championship table.
It took Ince quite some time to settle into being a regular player anywhere after feeling he should have been playing for the Reds, for whom he made a single appearance.
Making their way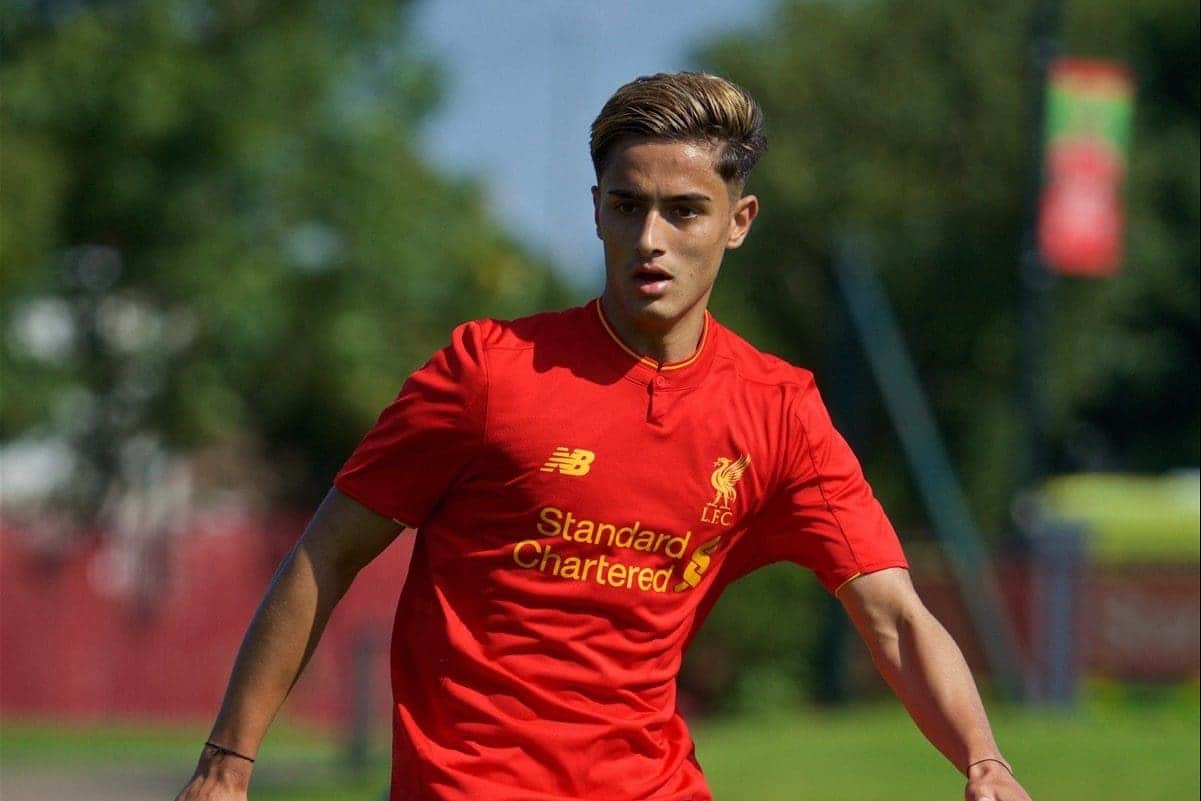 For some, becoming a regular in the Championship happens quickly; others have to prove their worth after a move, are regarded as squad players or need to drop further to gain regular action.
In our next batch, a larger group of 10 players are either squad options or regular starters throughout the EFL, mostly in League One and Two.
Swansea midfielder Yan Dhanda is the only other Championship player, though with less than 250 minutes to his name this season, he's still fighting for regular inclusion—but at age 20, it's arguable that he made the right decision in departing Liverpool for the Welsh side to secure senior game time.
In League One, five players reside as regular starters, three of whom carried the hopes of the Liverpool fanbase of being a breakthrough youngster at one time or another.
Cam Brannagan, Oxford United
Jack Hobbs, Bolton Wanderers
Jay Spearing, Blackpool
Matty Virtue, Blackpool
Jordan Williams, Rochdale
Brannagan, of course, is now a team-mate of current Academy prospect Ben Woodburn, while Spearing was part of the Liverpool squad which won the League Cup under Kenny Dalglish and spent four years with Bolton before joining Blackpool.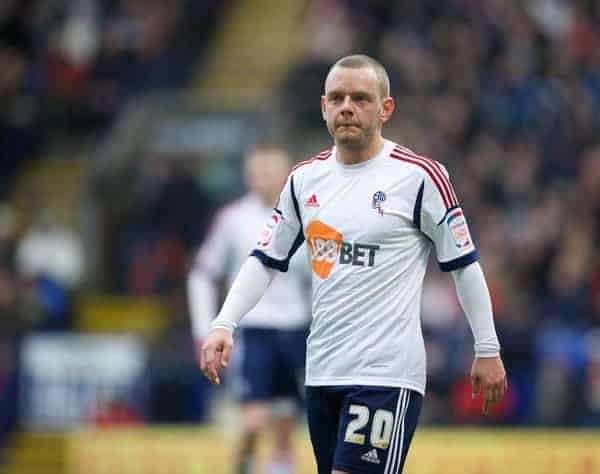 Williams played once for the Reds as a senior and scored a penalty, in the mammoth 14-13 shoot-out against Middlesbrough.
One tier down in League Two, two further players are regulars, both having represented the Reds before moving on.
David Amoo, Port Vale
Danny Guthrie, Walsall
Finally, two players are on loan, either to or from football league outfits.
Jordan Rossiter, Fleetwood (on loan from Rangers)
Adam Hammill, Stockport (on loan from Scunthorpe)
Of the players in this group, Brannagan would likely have the best chance of pushing back up the league system, though Rossiter could yet make the grade at a high level north of the border if he can work his way back into favour at Rangers.
Still aiming for progression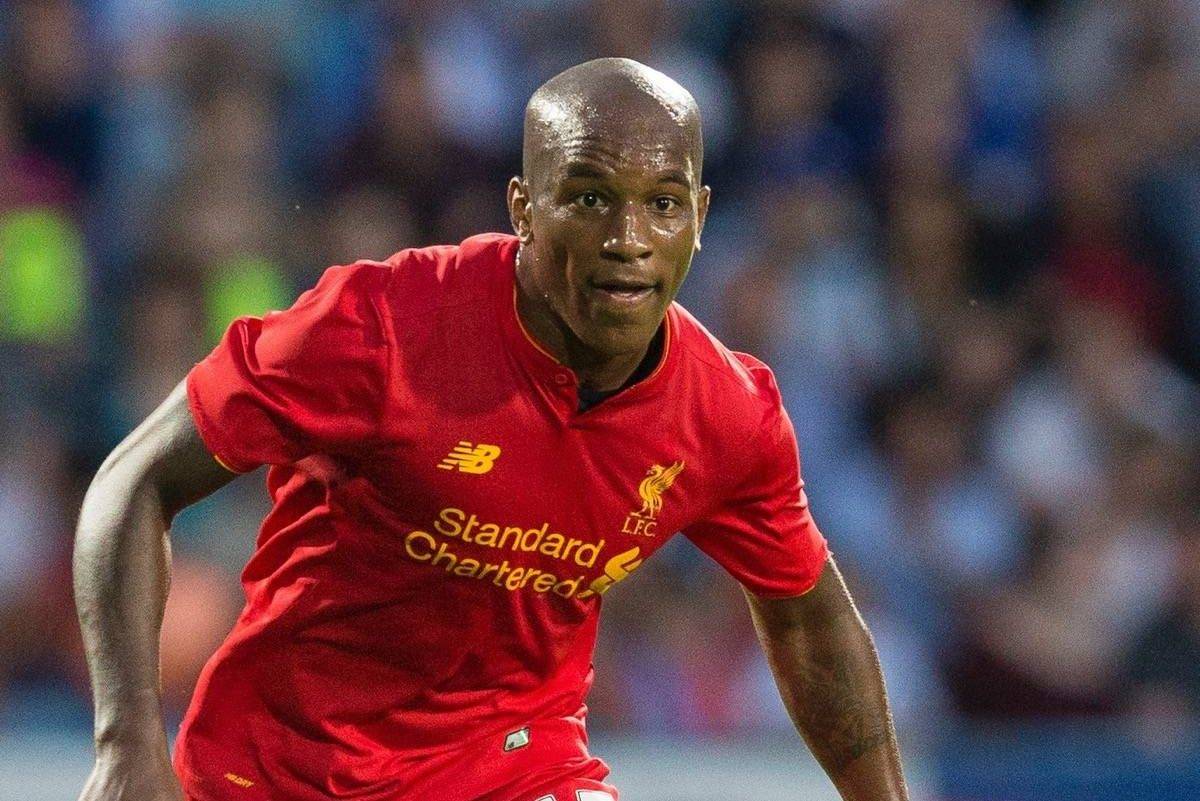 A small handful of ex-Reds are also on the books of clubs through the three leagues, but are not currently featuring for their teams this term.
Lloyd Jones, Luton – Championship – 2 league appearances in 19/20
Andre Wisdom, Derby County – Championship – 0 league apps
Conor Masterson, QPR, Championship – 0 league apps
Joe Maguire, Accrington – League One – 2 league apps
Ryan McLaughlin, Rochdale – League One – 0 league apps
Tom Brewitt, Morcambe – League Two – 2 league apps
Time is on the side of several of them, though of course the aim is always for regular game time and career progression.
All remain playing football in the professional environment, and opportunity remains there for every player in the lists above to work their way back up to the top reaches of the game.