Arsene Wenger has hailed Sadio Mane as the "outstanding" player in Liverpool's recent success as he commented in on the attacker's Ballon d'Or chances.
Since arriving on Merseyside in the summer of 2016, Mane has experienced an exponential rise to the top echelon of players around the world.
A Premier League Golden Boot winner, European champion and voted the fifth-best men's player at the Best FIFA Football Awards in 2019.
The winger has proven instrumental to Liverpool's recent success both domestically and in Europe, chipping in with a combined 56 goals and 16 assists since the start of the 2017/18 season.
And his role in attack sees him come up against various defensive outfits looking to thwart his influence, but the former Arsenal manager was of firm mind that the 27-year-old is "not scared of anybody" and should be in the discussion for the Ballon d'Or.
A prestigious award which Mane is now in contention for thanks to his return on the scoresheet, combined with his consistent performances, which has seen him earn the admiration of fellow professionals, the media and esteemed figures of the game like Wenger.
"Mane was the outstanding character," the Frenchman told beIN SPORTS.
"I would say, because he is a fighter and efficient. He's not scared of anybody. At the moment, he deserves huge credit."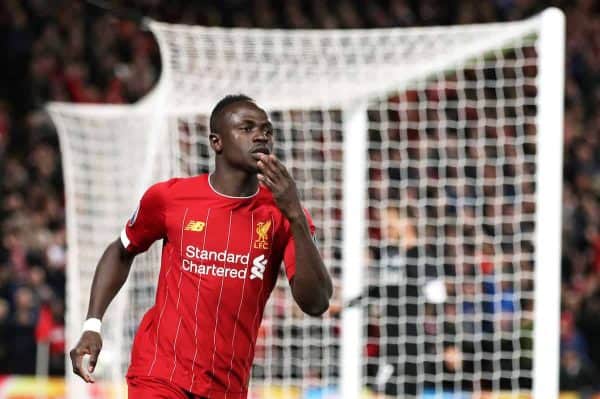 Wenger's words come as yet another welcome source of praise and acknowledgement for Liverpool's No. 10 such is his vast knowledge and wisdom which stretches back over 30 years.
Mane, himself, however, remains as humble as ever, instead focusing on achieving team success with the Reds rather than bolstering his personal trophy cabinet.
"I am more focussed on trophies for the team than individual honours," Mane recently told Senfootball TV.
But with eight goals and two assists to his name already this season, Mane is poised to both raise his profile and play an influential role in pushing Liverpool towards more silverware.