Fernando Torres will be back at Anfield in March 2020 as part of the LFC Legends team to face Barcelona and has spoken about his time as a Red.
A fan favourite during his spell at the club, Torres plundered 81 goals in just 142 games during a period where he was the best No. 9 in the world.
He and the Liverpool fans may have had a parting of the ways, and of mutual admiration at the same time, but both parties have since acknowledged the important role each played for the other and he remains revered by many.
The Spanish forward, who retired earlier this year, has given an interview with the official website where he detailed his feelings about the club and highlighted the importance of his time spent on Merseyside and it's clear that the emotional attachment remains very much present on both sides of this relationship.
Torres played a charity match at Anfield in 2015, but this is his first return to Anfield in its new era: post-Main Stand construction, with the team very much on the up and as reigning champions of Europe.
"It's always really nice to come back to Liverpool. Many memories come to my mind, especially here at Anfield, when I felt so happy," he said.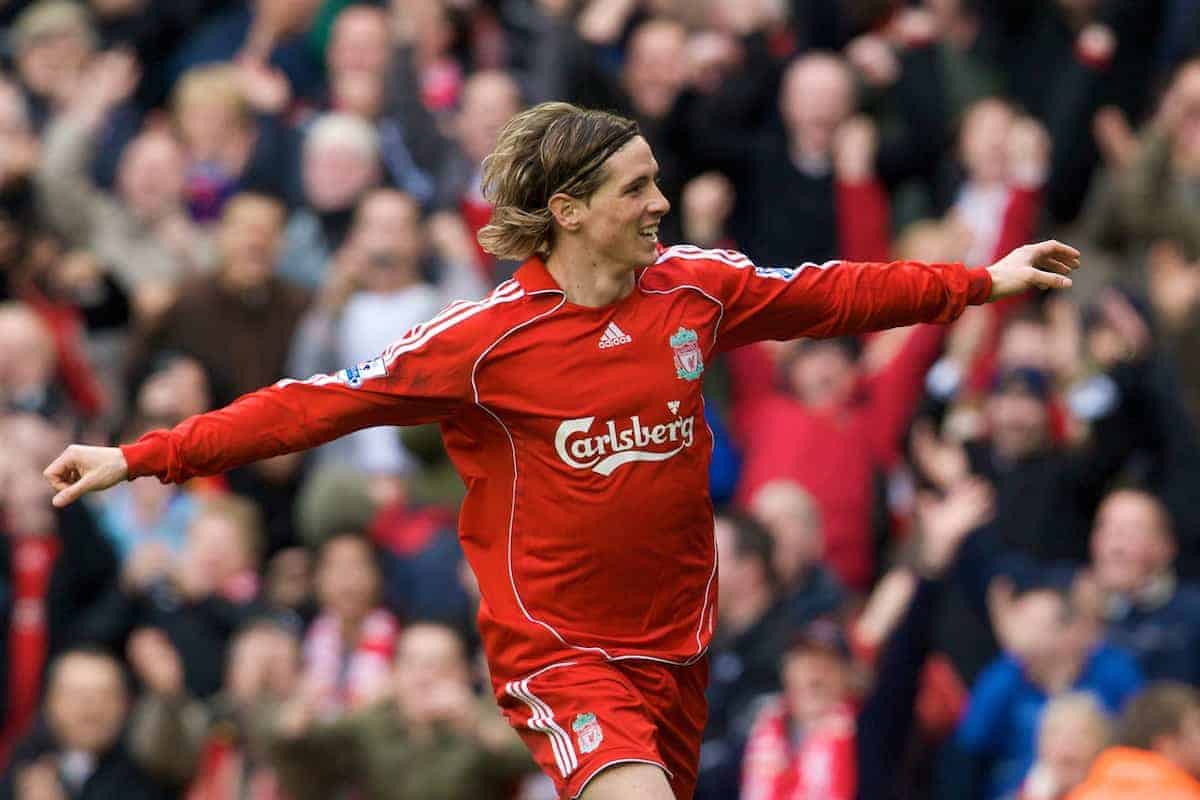 "Everything changed so much around the stadium, obviously with the new stand – it's the first time I've seen it and it's amazing. But you can still feel the same feelings as when I was playing here. It's a different place.
"It's like a piece of magic around the stadium and I'm really happy about the way the club is doing at the moment, I'm supporting Liverpool from everywhere I am."
Torres has spoken previously about how his three-and-a-half years at Liverpool were his best time as a player, with his physical prowess not yet diminished by injury and his unerring eye for goal on show regularly.
A big part of that too, though, was being in a side constructed with his innate talents in mind—and the relationship he struck up with club captain Steven Gerrard.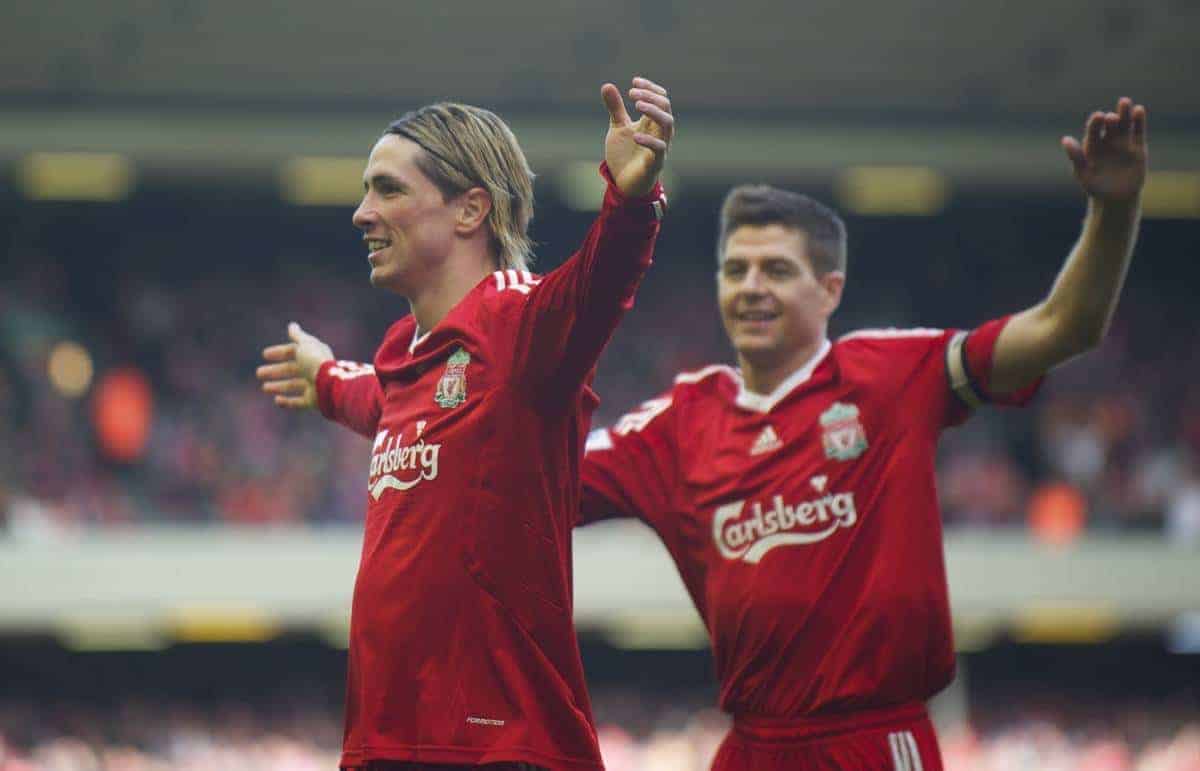 Torres has explained exactly what made the duo tick, and how the telepathic combination play they produced came to work.
"No doubt, it was my peak as a player. I did enjoy probably my best years playing football with a Liverpool shirt, especially playing in a side with all my teammates, but especially Steven Gerrard.

"The memories will last forever. I can remember every goal and every game I played here, and every goal I scored. And the feeling of playing at Anfield in front of the Kop and the Liverpool supporters.

"It was the first time I realised I needed something to complete my game – and Gerrard had everything that I needed.

"It was really easy to play with him. Sometimes you're watching the game and predicting something that can happen, and you see something your teammates don't see. But it would happen with him. He saw the same things I saw.

"So I just needed to run. When I saw the ball was going to finish at his feet, I started the run and I knew he would see the movement I was doing before looking at me. It was so easy. I really enjoyed that time, I miss it a lot."
While Torres left Liverpool without silverware to his name, the current Reds side won the Champions League and the European Super Cup over the past five months and sit top of the Premier League.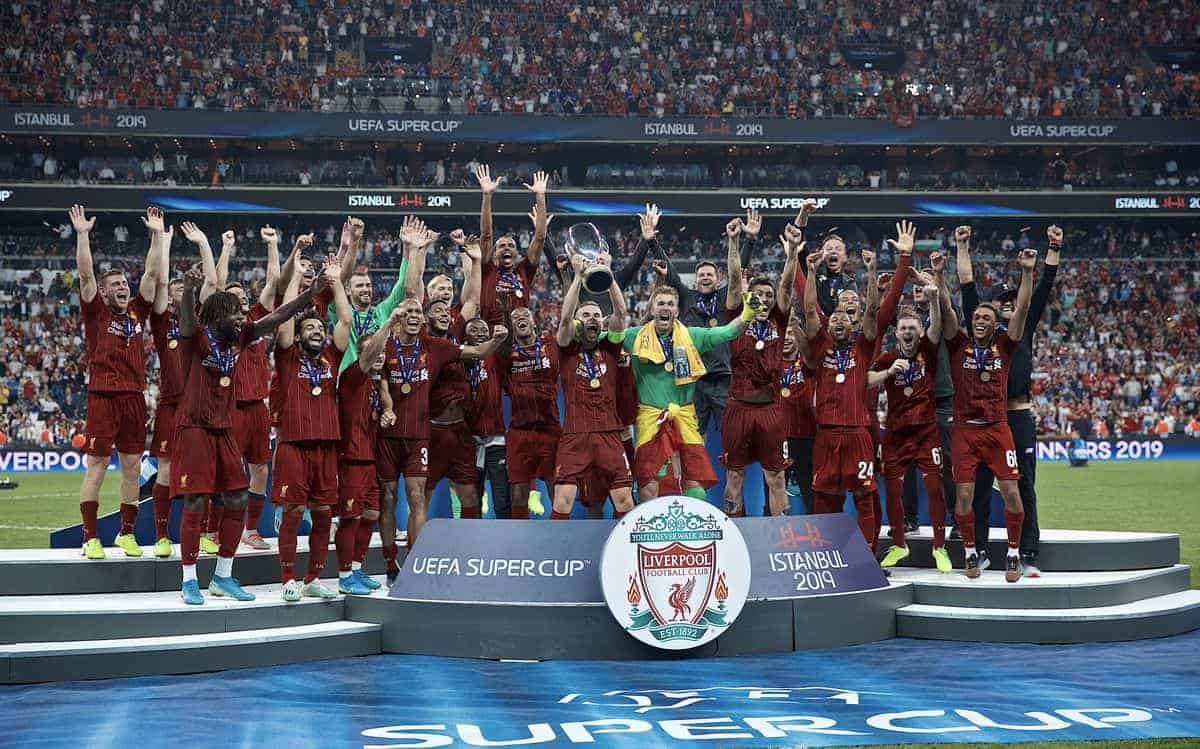 The Reds have a long way to go, of course, before any celebrations can start up this season, but Torres feels the strides made over the last few years are cause for optimism regarding May 2020.
Since Jurgen Klopp came, things have got better and better. Liverpool added some amazing players to the squad, some of them are the best in the world. It's difficult to say after getting 97 points and winning the Champions League, but the potential of the team can still be better and that's huge.

It's not easy in this period of football to make one step forward and compete against all the teams with more resources, but they did. So people must be really proud of the board, the coach and obviously the players.

I'm sure they will reach their goals this season. I'll be supporting, 100 per cent.
The full interview sees Torres cover topics including bringing his son to Anfield for a game, talking to Rafa Benitez and Pepe Reina about joining the club and much more.
Check it out here in full and stay tuned to This Is Anfield for further updates on the Legends fixture.