Liverpool are expected to make changes for their League Cup fourth-round tie with Arsenal at Anfield, meaning Curtis Jones and Rhian Brewster may be handed another big opportunity to impress.
Both players are seen to have enormous potential and could be significant additions to Jurgen Klopp's regular first-team squad in future, but chances to impress in senior games are naturally in limited supply.
It makes instances such as the League Cup even more important to them, a break from providing training opposition to established seniors, to instead playing alongside them.
Jones and Brewster both started in the third round, an away game at MK Dons which, in the case of the latter, marked a full first-team debut—and for the former, a first Man of the Match performance at senior level.
They are expected to be involved once more against the Gunners, be it as starters or off the bench, and both need to use it as a proving ground to showcase their capabilities.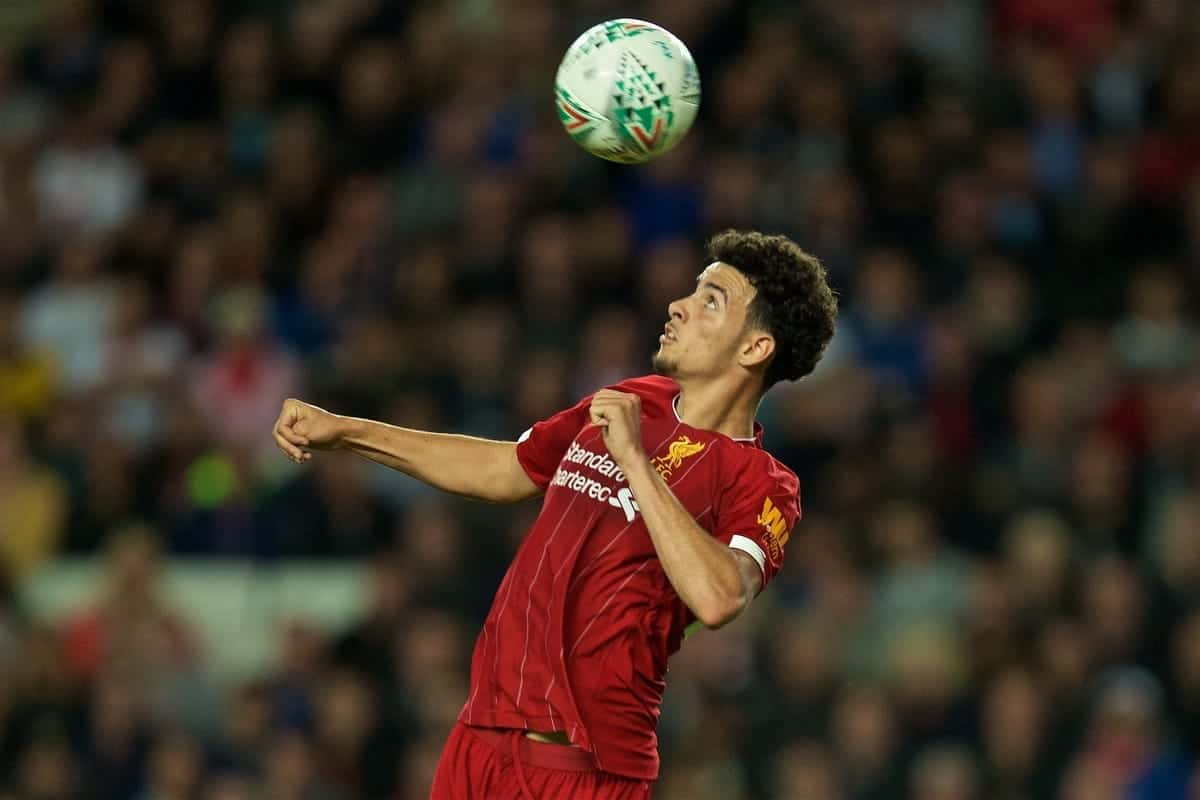 For Jones, he acknowledges that it's about providing evidence he is good enough to be considered ahead of players who have won major trophies, and that right now the task remains the same every time he is chosen.
"We all know how hard it's going to be to break into Liverpool's team and to be getting opportunities," he told the club website. "But the Carabao Cup is definitely a great opportunity for myself and the other young lads to be getting game time and showing what we can do.
"For me, it's about going out there, shining and showing the ability that I have. I'll be trying to do that in every game that I get. For me, it's just about going out there and just taking every opportunity that I can and prove to people that I'm a good enough player to be counted on more.
"It's about going out there and just enjoying the game and showing the ability that I've got. I'll see where that takes me."
While there's no doubting Jones' on-the-ball technique, vision and talent, there are naturally areas of his game he still needs to improve.
The 18-year-old has explained how the coaches and senior players have helped him develop so far, and where he still needs to grow.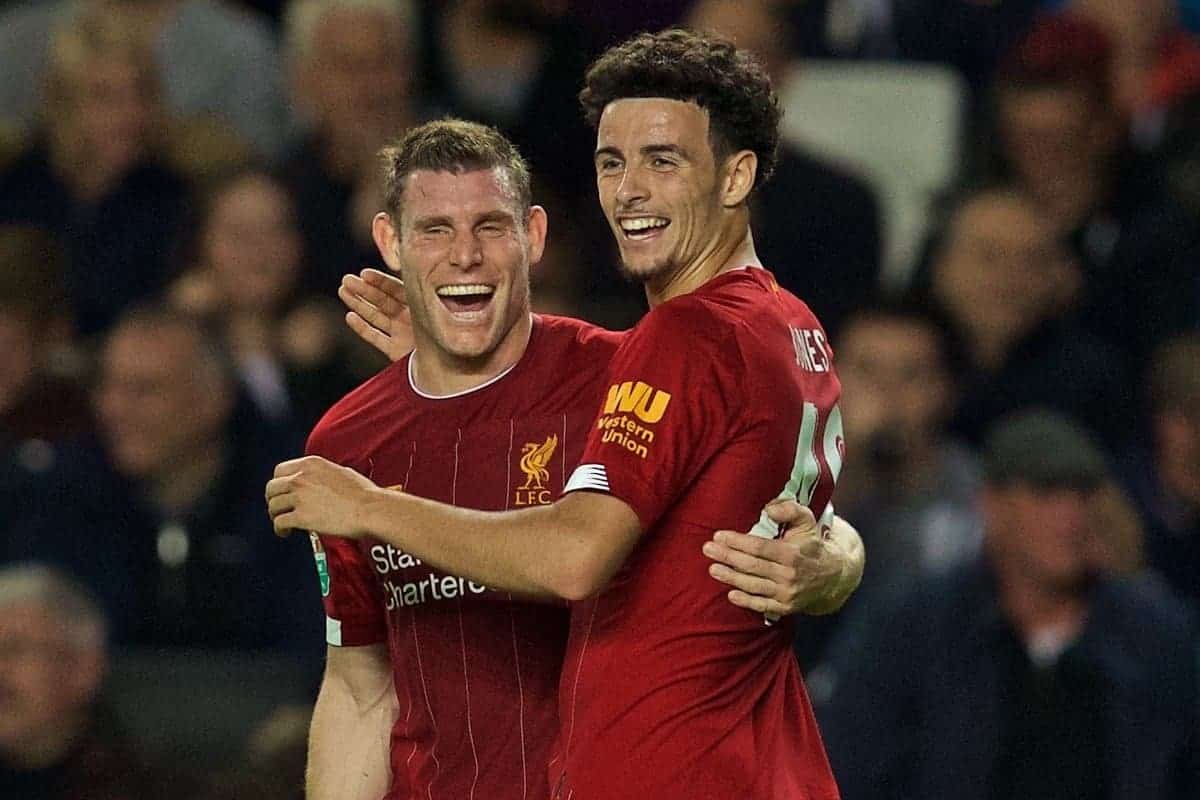 "It's more about the understanding of the game and doing what the game requires.
"Everyone knows that I like to go and attack and dribble with the ball. But if the game needs more defending and more running – the other side of the game that I'm not used to doing – then it's down to me to stick in there and dig in deep and help the lads out."
As for Brewster, a long-term injury held back his progress last year, but he's well on the road to rediscovering full match fitness after regularly featuring for the U23s this season.
While he might be representing the youth team, he trains with the seniors and is clearly held in immense regard by Jurgen Klopp—and the feeling is mutual, as he told Scouted Football.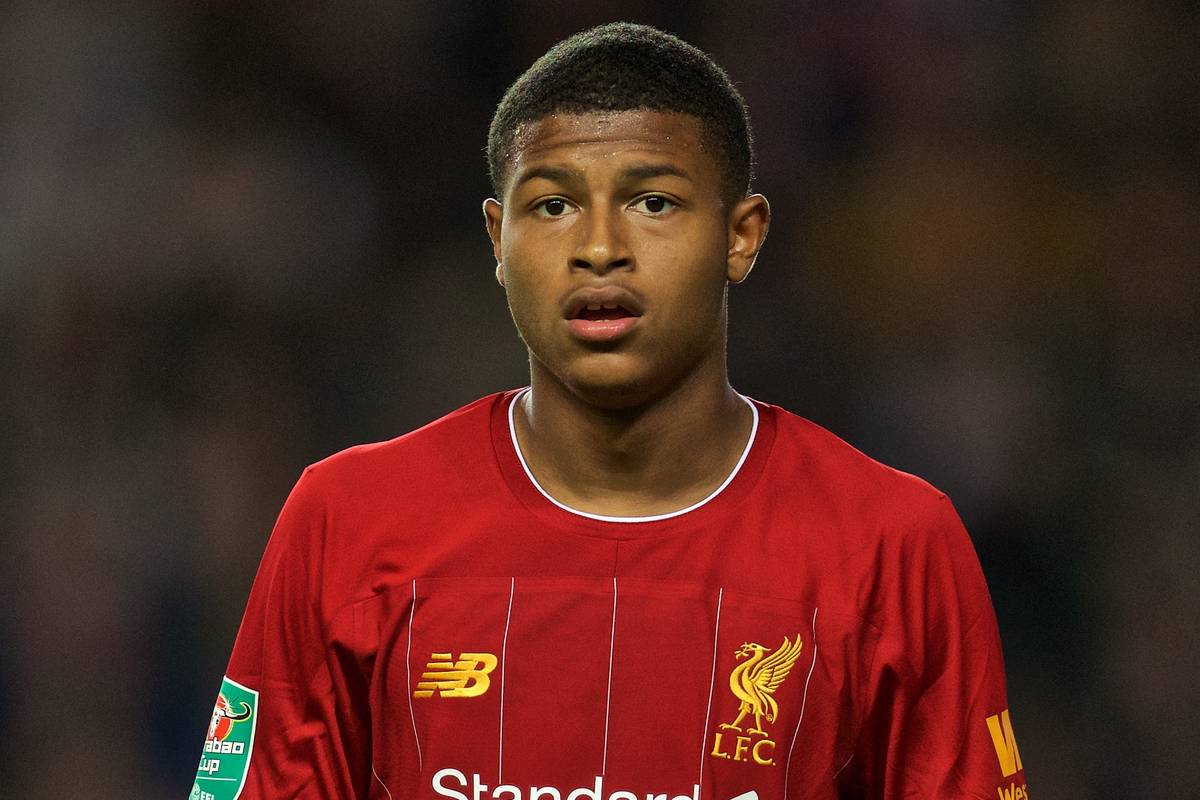 Brewster also spoke about the need for work ethic—a common theme in the manager's team—and how he intends to show he's well-suited to making the grade at Anfield.
"My relationship with him [Klopp] is very, very good. He's easy to approach and easy to talk to. I think you need a manager like that.

"You can't think it's easy and you're just going to get there with your talent, because you need to work hard as well. I've seen a lot of people with talent but not everyone makes it because of the attitude and the drive.

You've got to work for it, it's not just given to you. You've got to earn your way into the starting line-up."
A first goal for either player on Wednesday would be another step toward them hopefully making the grade and, in the shorter term, might help ensure they have another chance to prove themselves soon, by beating Arsenal and continuing the League Cup adventure this season.