Liverpool left it as late as could be—but kept their 100 percent record going in the Premier League with a 2-1 win over third-placed Leicester.
Liverpool 2-1 Leicester
Premier League, Anfield
October 5, 2019
Goals: Mane 40′, Milner pen 90+5′; Maddison 80′
---
We Had Mane on the Wing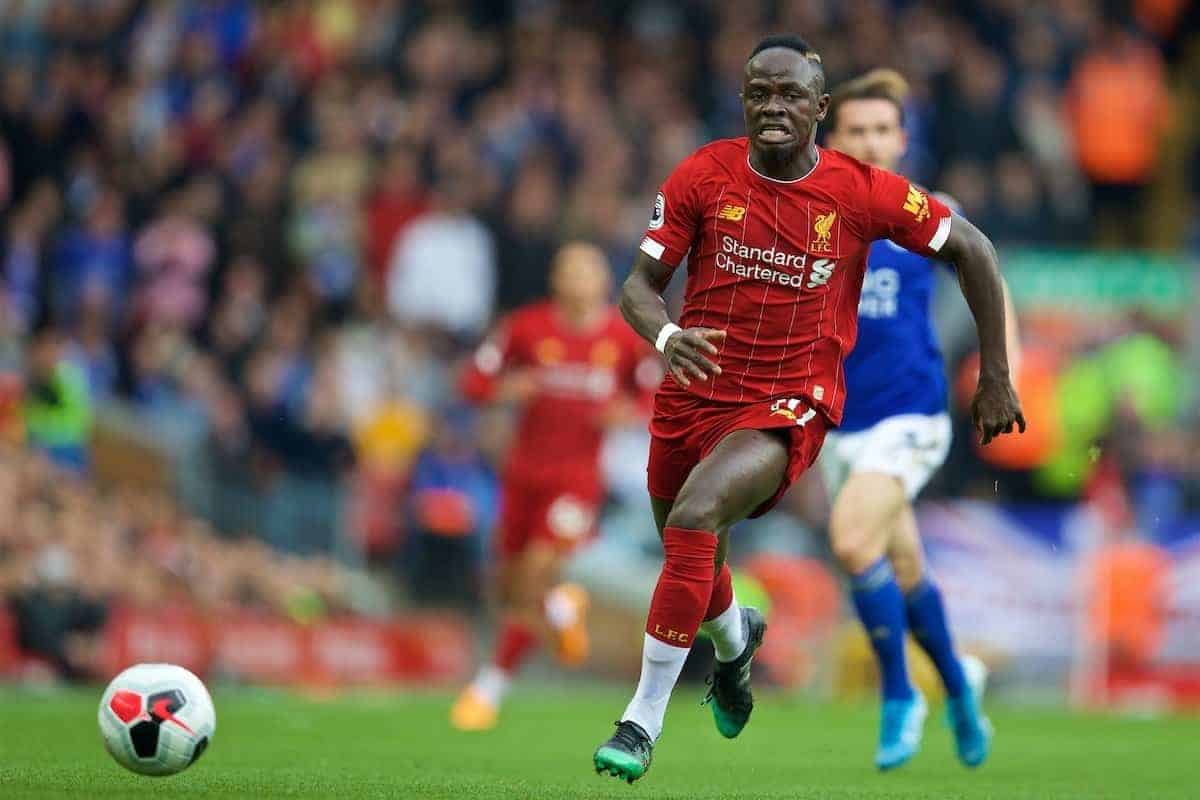 Throwback Sadio Mane for 40 minutes—then fast forward to 2019 and a predictable goal.
That was the story of the first half at Anfield, with Jurgen Klopp opting to start his No. 10 in his old position of right flank, rather than his now-accustomed role down the left.
His instructions were clear: track back and help stop the supply line to Leicester's attack and be an outlet out wide, stretching the midfield play during buildup.
As a result of him sticking so diligently to that first task, he was the player with the most tackles in the first 45 minutes—with four, no less, including a great slide tackle on the edge of the box and another to block a would-be dangerous cross.
Late in the half the Reds reverted to their more familiar modern arrangement—and immediately reaped the benefits in an attacking sense, with Mane played in by James Milner and duly plundering his 50th league goal for Liverpool.
Fourth-Choice Centre-Back vs. Third-Placed Team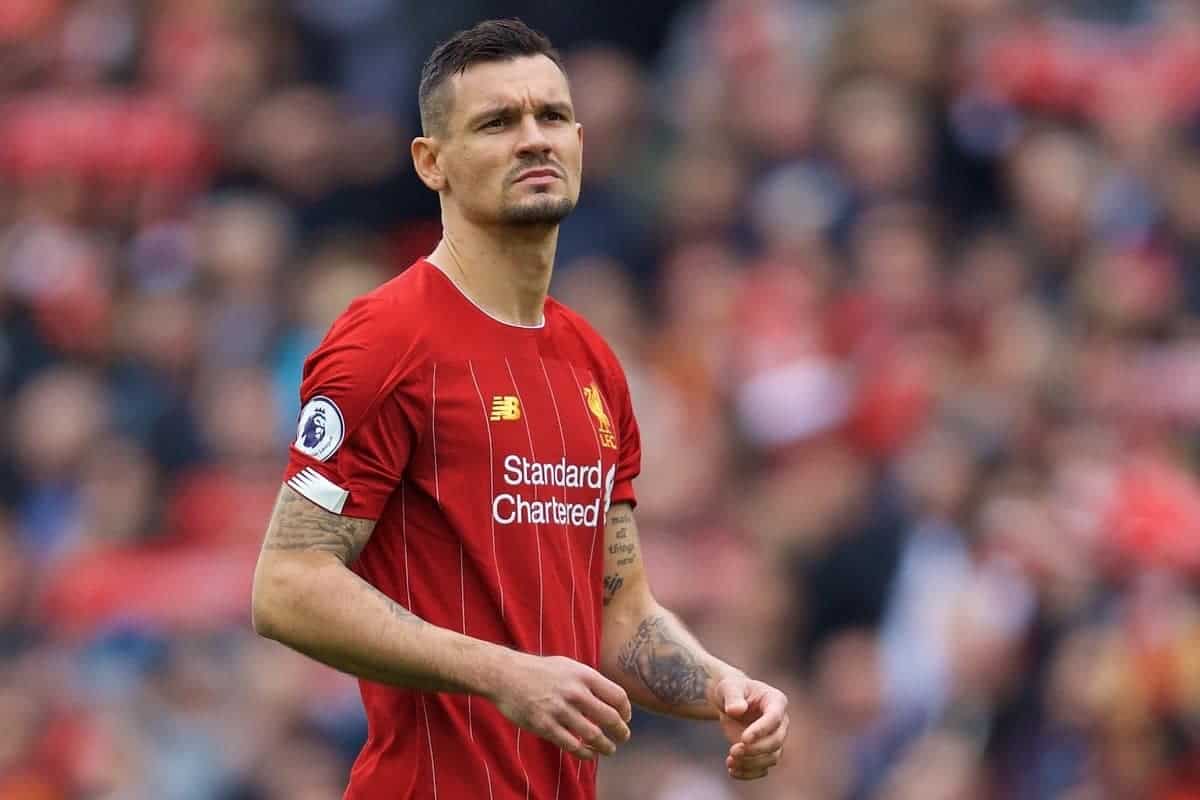 Klopp didn't just make a notable change in attack, but also in defence: with Joel Matip still out, Joe Gomez was replaced by Dejan Lovren for a rare outing.
Given Lovren has had several struggles in the past against Leicester and Jamie Vardy, it was an interesting switch from the boss.
Any concerns about the Croatian's form and reliability potentially costing Liverpool dear were well-answered in the first half, with the Foxes' striker isolated and quietened and Lovren himself doing plenty to keep his side in the ascendency.
By half-time, Vardy had managed just eight touches of the ball, lost two of his three ground duels, the same aerially and had been flagged offside once, while Lovren had made two very good defensive headers clear and made a big tackle in the box as the striker looked to cut inside onto his right foot.
A mark against Lovren came just after the hour mark when he was caught playing Vardy onside by a pass from deep, but Adrian came to the rescue with a good one-on-one stop.
Both he and Virgil van Dijk—along with Fabinho and Adrian—were caught cold by the run, pass and finish for Leicester's equaliser.
Rodgers' Return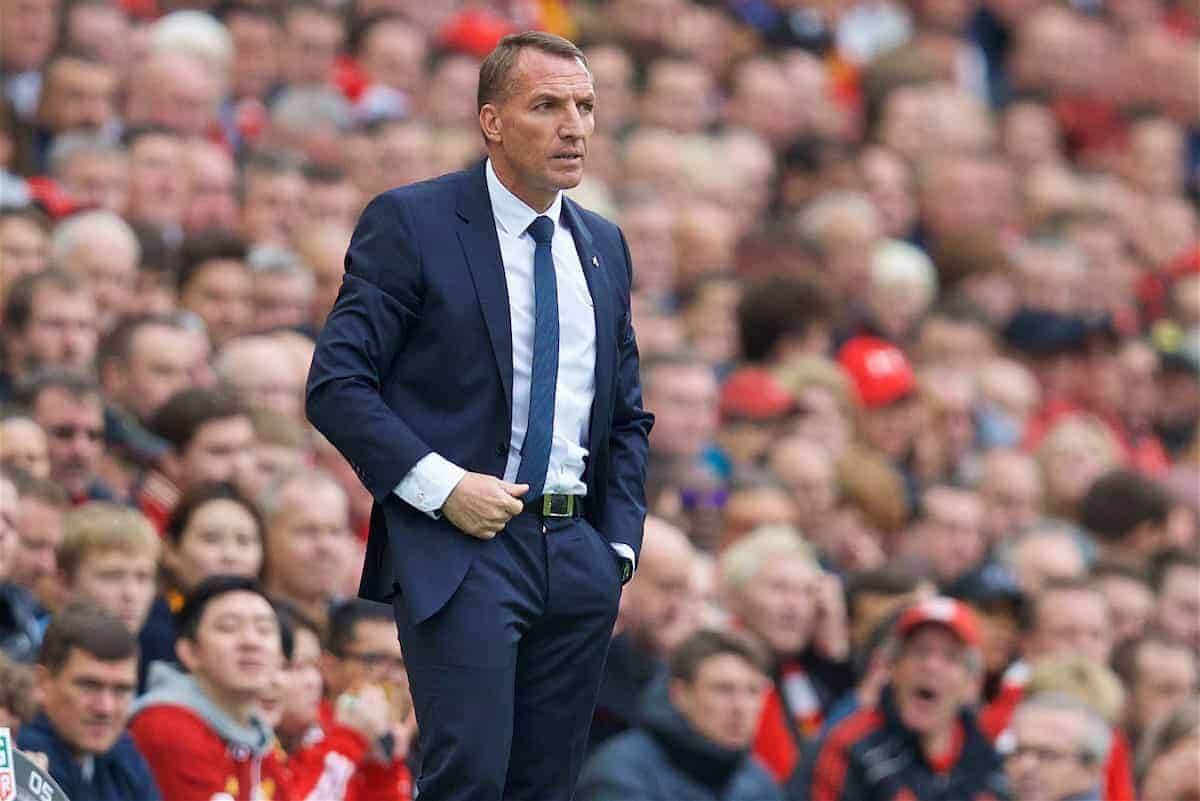 A first return to Anfield, four years after his dismissal, ended with Brendan Rodgers on the losing side.
The home fans acknowledged Rodgers, giving him a decent reception—if not a particularly vigorous or long-lasting one.
Which is about what should be the case: he did a good job for a while, but won't ever be regarded as one of the greats.
Klopp spoke about inheriting the foundations of a good side from Rodgers when he took over at Anfield—Milner, Lovren, Firmino were all already at the club from the starting XI, plus Henderson, Origi, Gomez and Lallana from the bench—and had also given his view that it was definitely not coaching quality which led to his Liverpool departure in 2015.
The roles those players play now is rather different in some cases, however, with Lovren and Firmino the notable changes in fortunes from under Rodgers to under Klopp.
Rodgers' record since then shows he has the credentials to continue pushing toward the top level, but just as with this 90 minutes, he has so far fallen slightly short of that marker.
Winners Come in All Shapes and Sizes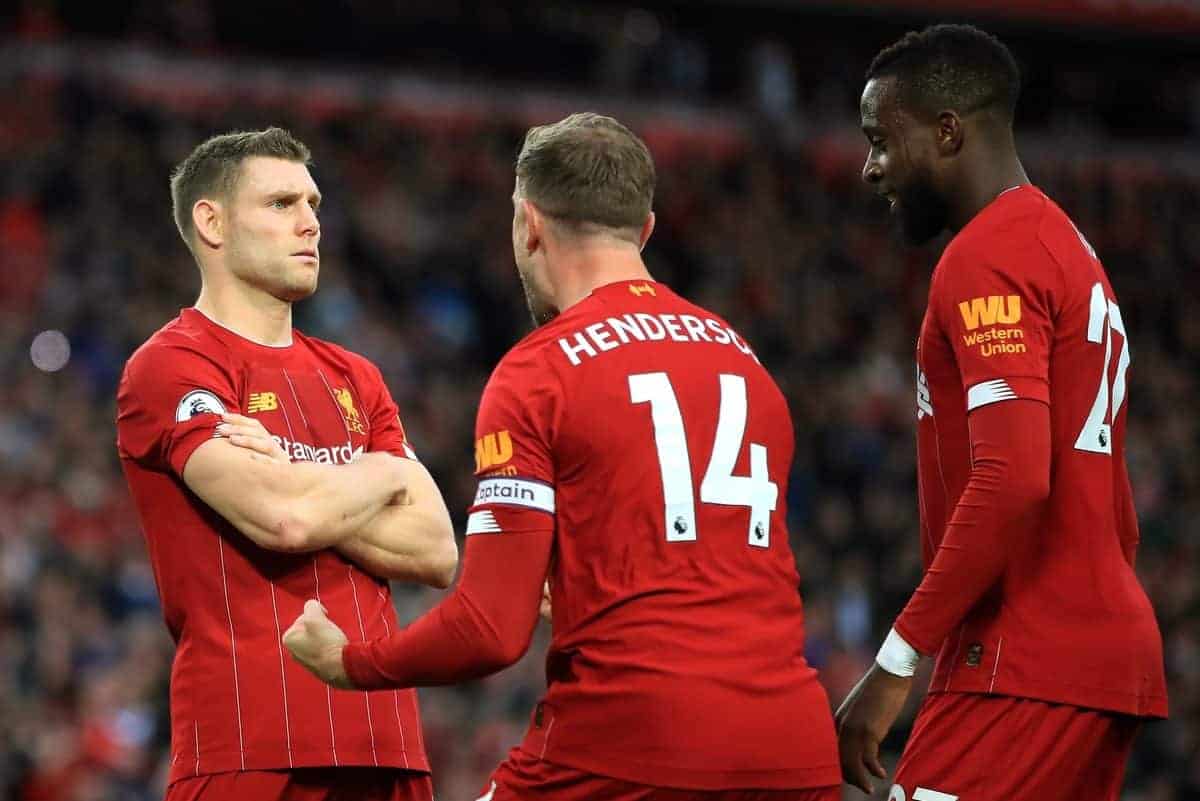 Had you been forced to take a guess at the 80-minute mark who might score a late winner for Liverpool, top place in the number of votes might have gone to Mane. Second to that might have been Divock Origi.
Thereafter, there might have been no takers at all: Roberto Firmino and Mohamed Salah off, Naby Keita left on the bench, no Alex Oxlade-Chamberlain or Xherdan Shaqiri in the squad and, instead of talented teen Harvey Elliott when a late change was needed, Adam Lallana was turned to.
Lallana, it may be recalled, was the 'attacking change' made by Klopp last time the Reds didn't win a game in the league—a late appearance in a 0-0 against Everton.
It looked like history repeating itself until the very final stages of the game, but James Milner proved the improbable winner from the penalty spot.
Improbable, because his shooting of late has been less-than-stellar. A goalkeeper fumbled in a goal for him in the cup, while fans in row Z played 'keeper for a shot of the No. 7's earlier in the game.

Improbable, because we never get penalties. Especially at Anfield.
Improbable, because the last couple of league sides Milner has scored against aren't even top-flight teams anymore.
But the big, Diego-Simeone-hands-sized balls shown by our vice-captain kept us eight for eight. Ice cold, lovely celebration and a perfect close to domestic action.
International Break and Next Phase Ahead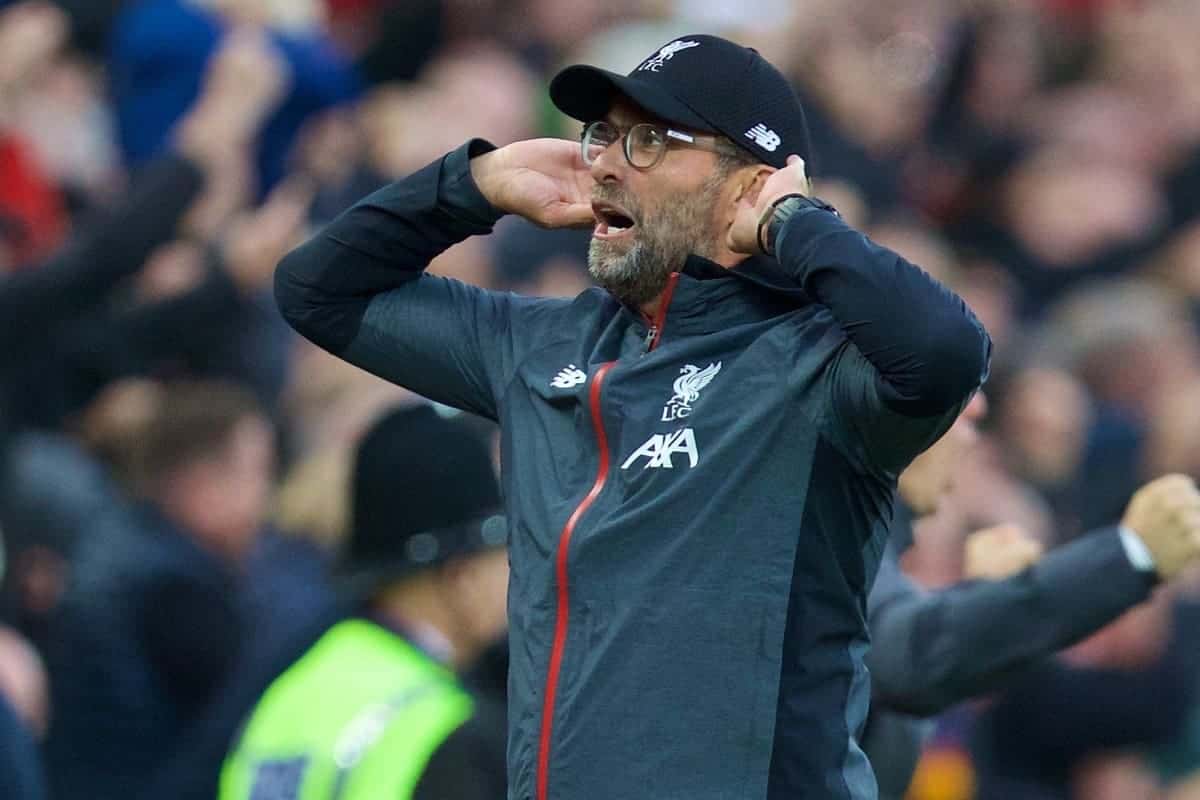 Top of the league Liverpool remain, without a single point dropped—that's all that will matter, after the pulses slow and the analysis is over.
Now it's another international break, which means two weeks for the Reds to ponder their recent performances, heal any minor knocks and plan the upcoming assault on three competitions.
A very difficult run of games lies ahead, with Man United, Tottenham and Arsenal all in the next four, as well as an away day in Europe at Genk.
Consistency in defence and some improvement in attack will be required if we are to keep racking up the points in the fashion of the first quarter of the season.