Naby Keita made an impressive cameo appearance off the bench at the weekend and Jurgen Klopp feels he's close to his best form for Liverpool.
The influential midfielder has shown flashes of his immense ability since joining from RB Leipzig, but they have been in sporadic bursts rather than sustained runs.
He was just finding his best level toward the end of last season, before another injury was sustained against Barcelona in the Champions League semi-final first leg, curtailing his campaign and ultimately restricting his summer involvement, both at international level and in pre-season.
Now he is close to full fitness once more and Klopp hailed his impact against United—along with Alex Oxlade-Chamberlain and goalscorer Adam Lallana—as the big positives from the weekend fixture.
"That was the best news of the whole day," he told journalists at his pre-Genk press conference.
"Not the result, not the goal we scored which was nice, but these three guys, which are very important players for us, in a moment when it's not easy to get rhythm when you don't play that much…can perform like this in a game. In training I see it a lot, but that's the best news."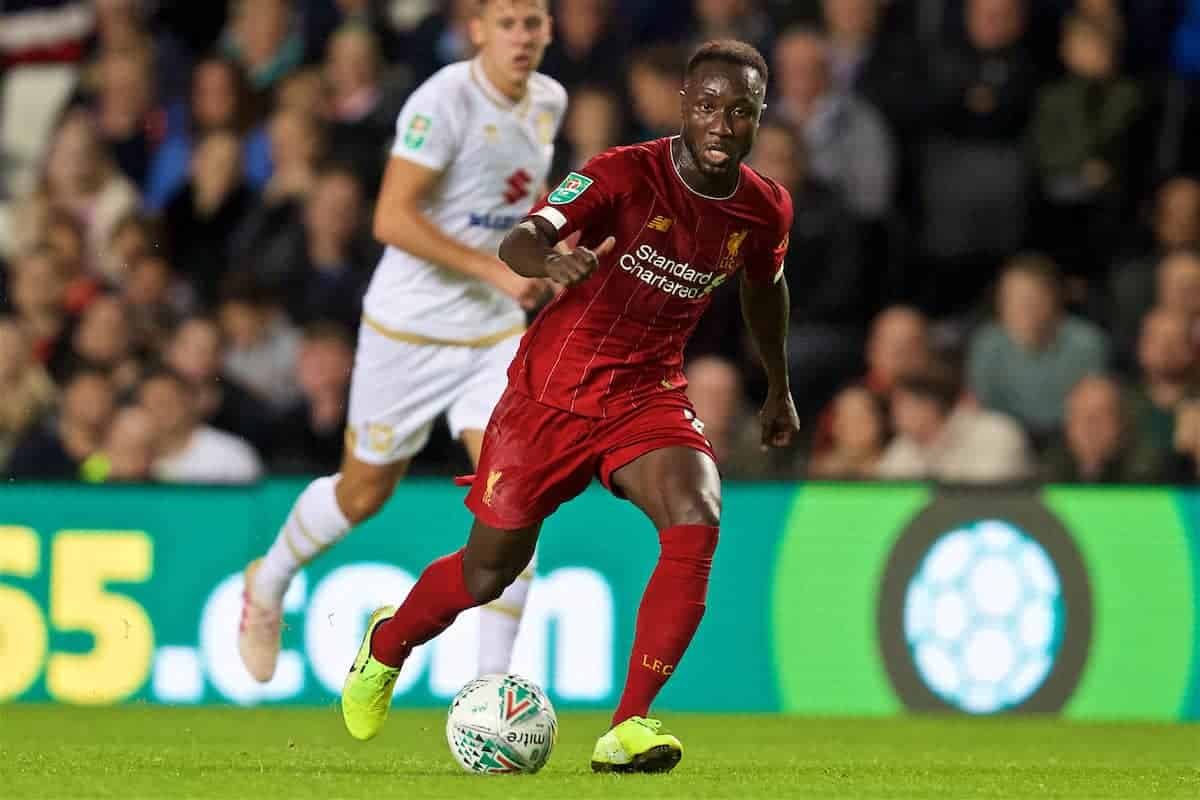 As for Keita specifically, Klopp was upbeat about the No. 8 being back in form and ready to participate—though he stopped short of saying exactly when he'd return to the starting XI.
"[Keita at his best?] Soon! I dont know when he will start.
"Naby is now one-and-a-half, two weeks in full training? He looks really good, that's why he played and why we made the changes we made, because we knew he could have impact.
"I don't know, but it will not be long [until he reaches that level]."
Keita's only starting appearance this season came against MK Dons in the League Cup third round, while he has entered off the bench against Man City, Salzburg and now Man United.
Fans have been hoping for more drive, chance creation and tempo in the team's play from midfield and Keita rediscovering top form and fitness could go a long way toward providing exactly that—if he can stay free of injury.