Liverpool have won their case against New Balance in their discussions over a new kit deal from 2020/21, with a contract now set to be signed with Nike.
Club officials and legal representatives have been in the High Court over the past week to determine whether they could sever ties with New Balance at the end of the season.
The current deal with the Boston-based manufacturer expires in July 2020, and Liverpool have been in talks with a variety of other companies, seeking new terms to reflect their success and popularity.
A deal was agreed with Nike, but New Balance argued against this, saying that they should be given first refusal due to a 'matching clause' in their contract.
Liverpool's case was that New Balance would be unable to match both the level of distribution and mainstream exposure that their competitor could.
Nike's offer, which is worth £30 million a year plus 20 percent of royalties for Liverpool FC goods, promised 6,000 'doors' selling club products worldwide, along with endorsements from the likes of Drake, Lebron James and Serena Williams.
High Court judge Mr Justice Nigel Teare, delivering his verdict on Friday morning, ruled in favour of Liverpool as "the New Balance offer on marketing was less favourable."
New Balance are said to have acted in "good faith" over their plans to match Nike's distribution, but clear discrepancies emerged over the course of the trial.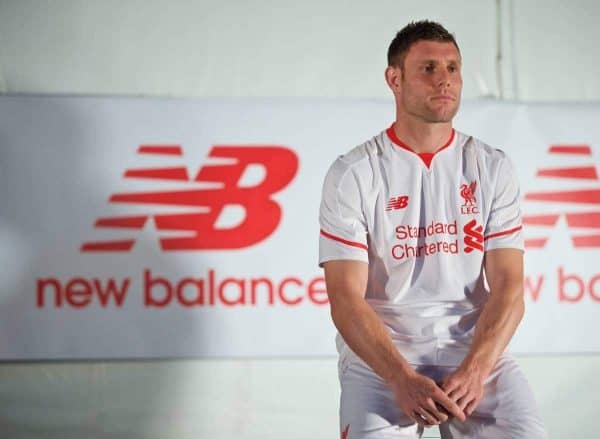 According to the Liverpool Echo, in 2011, New Balance had promised 43,000 'doors' worldwide, but this was as low as 2,975 at the end of 2018/19.
Nike's offer of 6,000 'doors' could rise to 13,000 worldwide; their brand is, clearly, more recognisable.
New Balance applied for permission to appeal, but this was dismissed due to there being "no real prospect of success."
A club statement reads: "Liverpool FC is pleased with the Judge's decision to rule in favour of the Club following the legal dispute with our current kit supplier, New Balance.
"We will continue with New Balance for the current season, in combination with preparing next season's Liverpool kits with our new supplier."
A New Balance statement said: "We know that fans value the unique and innovative kits we design and deliver that reflect the club's heritage and recognise their past and recent triumphs.
"We believe strongly that we matched the competing offer and would have delivered many more years of record-breaking kit sales. We're looking forward to seeing LFC continue to win this season wearing their New Balance kit.
"New Balance is committed to bringing our expertise, passion, and innovation to the beautiful game and will continue to build on our own success on and off the pitch."
Liverpool's kits with Nike for next season have already been planned out and will be released in the summer.