'My Liverpool Life' is a series looking at the colourful lives of Liverpool supporters. Lifelong Red turned journalist, Chris Williams talks us through his story supporting the Reds.
I started supporting Liverpool because…
I am pleased to say I had absolutely no choice in the matter. On my dad's side everyone is red – dad, grandad, nan and both uncles. My dad had been going to Anfield since the 60s, there was only ever one route for me.
My first game was…
Liverpool v Odense, 28 September 1983, European Cup 1st round 2nd leg
Honestly, I don't remember that much, I was five! What I can remember is the noise, which seems odd now as the attendance for the match was 14,000, but I'd never been anywhere like that before.
Also I can see clear as day in my mind, the inside of the roof of the old Main Stand. The Reds won 5–0; I can't remember a goal being scored but I can remember listening to Radio City on the way back to Allerton, long-wave 192 – the good old days.
My favourite season supporting the Reds was…
There's been a few, happens when you get older. 2001 felt like a turning point, the 90s were a write-off pretty much.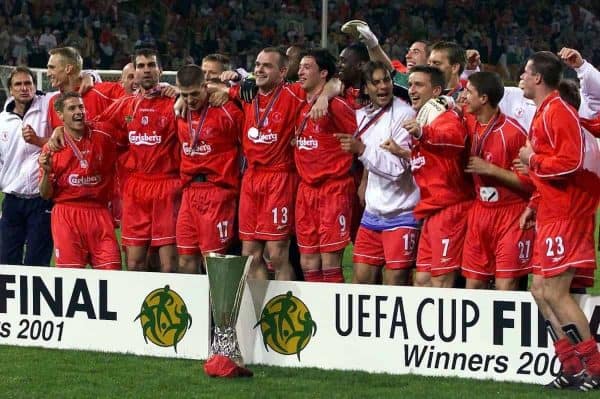 It was the first time since the late 80s that I felt like we were someone again. Gerard Houllier brought a sense of worth back that Benitez built on. But the last few under Klopp have been immense, more-so because I've been privileged to follow it closer than I ever thought possible.
Nowadays, I follow the club…
From a mixture of places. European nights I'm lucky enough to be in the press box covering the club for a couple of outlets. Premier League sees me split between the UK and Germany covering the Bundesliga, but there is absolutely always a way.
For instance, the Newcastle match in September was on a very small TV by the player's entrance at Borussia Dortmund, I watched Salah make the points safe before taking my seat for the kick-off against Bayer Leverkusen – much to the amusement of Dortmund's club staff.
Liverpool is a unique club because of…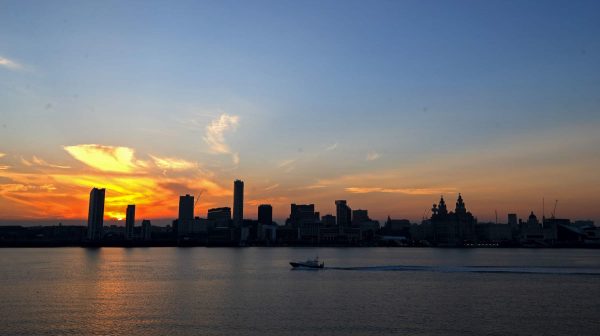 … the city, there is no other quite like it in England. Glasgow comes close in Scotland but that's about it. Also, Bill Shankly created a bond between the players, club and fans that Klopp has harnessed.
My best story involving the Reds is…
.. not directly linked to the club but it's the people you meet and experiences you take in while abroad.
Going to places like Paris, Madrid, Munich, Kyiv and countless others you'd probably never see if it wasn't for following the Reds.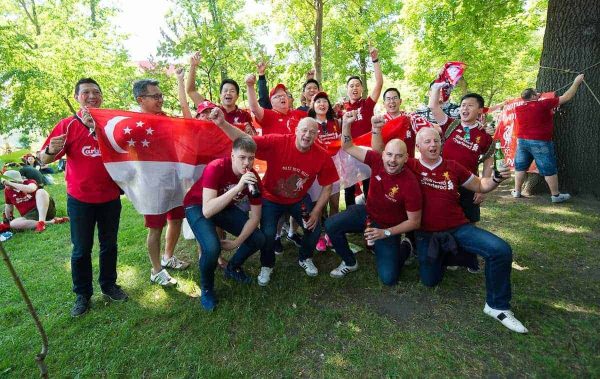 In Kyiv, me and This Is Anfield's editor, Matt Ladson, stayed in an Airbnb with a middle-aged woman who was so hospitable. She barely understood what we were saying, but we took her for lunch to say thanks and she could not have been more appreciative.
I've seen more of the world through football than I ever thought possible, and at a time when certain politicians want us to be insular it reminds me that we're better off for the more diversity we have in life.
I once met Ian Rush in his kitchen…
One of my uncles lives on the Wirral and I ended up at a summer BBQ at his mate's house, his house backed on to Rushie's. It was all a bit surreal, especially when you're a young teenager.
I got involved with This Is Anfield…
I was writing for Bleacher Report at the time (2011), now BR Football, and TIA was their eyes and ears at Anfield, so it made perfect sense to get involved.
If I could have dinner with three people from Liverpool's history I'd choose…
Bill Shankly – no surprise here probably, but I'd want to see just what the man was like on a personal level. He's also remembered as very politically astute and I think he'd made a good dinner guest. Old audio and TV footage shows he'd say what he thought without any airs and graces and I'm a big fan of that.
Emlyn Hughes – Crazyhorse had retired by the time I can remember really being aware of going the match regularly, so my only memory of him is on Question of Sport, where he seemed a good laugh.
John Houlding – I wouldn't want him to just spend the evening at dinner. I'd want to take him out to Anfield now, show him what the club he built has become. See his reactions and hear his stories about how it all began.
---
* Thanks to Chris for sharing his 'Liverpool life' – look out for more from this series on This Is Anfield. Follow Chris on Twitter @Chris78Williams.