Two teams, two cities divided by a 30 mile stretch of road with a rivalry dating back over a century, but with plenty actually in common between the two cities and the two football clubs.
Liverpool and Manchester United will come face to face once more on Sunday in what is the biggest game in English football.
For decades the two clubs have gone toe to toe for England and Europe's top honours, where the ebbs and flows of the game have led to eras of fortune and despair for both teams throughout the decades.
From the Reds' dominance in the 1970s and 1980s to United's in the 1990s and beyond, it's not just the fixture in isolation but the one-upmanship which makes the rivalry what it is.
In a new documentary by LFCTV, 'Us and Them', the views of both sets of fans, which includes Mani of The Stone Roses, recount the history of the two teams – including the first-ever meeting in 1894.
It then goes on to retrace some of the pivotal moments in the 130-year history between not just the clubs, but the city's themselves.
Away from football, both Liverpool and Manchester have been united by commonalities in political views, music or fashion trends, yet the slight differences are what sets them apart.
And the 30-minute documentary provides a wonderful lesson into the history of the fixture and how the rivalry came to be, all the while recounting the various eras of dominance and agony through the eyes of both sets of supporters.
From Bill Shankly to Matt Busby and Kenny Dalglish to Alex Ferguson, the two clubs have each tasted the ultimate success.
But on the other end of the spectrum, tragedy has hit both clubs in Munich and Hillsborough and yet chants remain in the stands which mock the disasters and one fan voiced his desire for that to change in a powerful message.
"We'll all have rivalries over football, that's always going to be there and we love it. But if I had one wish as a football supporter, passing a message to Man United and Liverpool, 'Just do us a favour cut it out and let's enjoy the game'."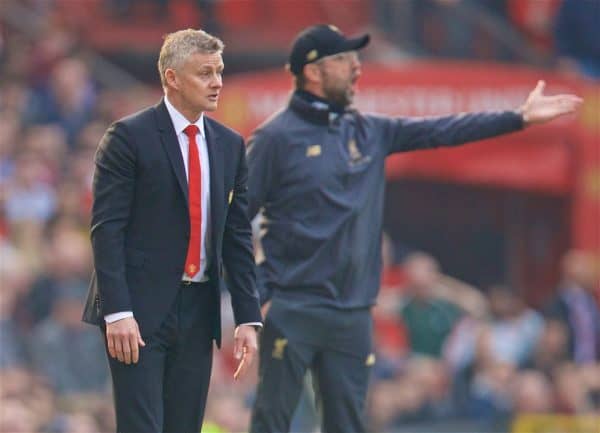 Moreover, the power shifts between the two teams has continued, where Liverpool under Jurgen Klopp have re-emerged as a force to be reckoned with domestically and across Europe while Man United, currently under the tutelage of Ole Gunnar Solskjaer, are in the midst of a rut which dates back to Ferguson's departure.
The next instalment of the rivalry, therefore, sees both teams on opposite sides of the spectrum, with the Reds sat at the summit of Premier League with an eight-point buffer, while Man United are languishing in 12th position.