As Liverpool's mouthwatering clash with Man City edges closer, we see how confident the champions are feeling ahead of the game.
The Reds face their biggest game of the season so far on Sunday, as they host a City team looking for three Premier League titles in a row.
Both sides overturned 1-0 deficits to eventually win 2-1 last weekend, meaning Liverpool remain six points clear at the top.
The outcome of Sunday's game could end up being pivotal in the title race, on what could be a tense afternoon on Merseyside.
With the match fast approaching, we spoke to City fan and writer Ste Tudor (@SteTudor123) to get his thoughts on both sides' seasons to date and Sunday's much-anticipated meeting.
Man City are six points adrift of Liverpool – how would you assess their start to the season?

In comparison to the extraordinary levels consistently achieved over the last two years, it has been ordinary once too often.
The performances have still been infinitely better than all-but-one of the rest, but there are vulnerabilities now that didn't previously exist.
Most worryingly, the tried and trusted is being stuck at even when it isn't working. City used to find a way; multifaceted and ingeniously.
If that sounds overly harsh and suggests they have become one-dimensional – which they have been on occasions, to be fair – a significant caveat lies in the absence of Aymeric Laporte.
He has been a huge, huge miss – as important a loss as Virgil van Dijk would be to Liverpool.
Is there any feeling that this side may have peaked? Or is that nonsense?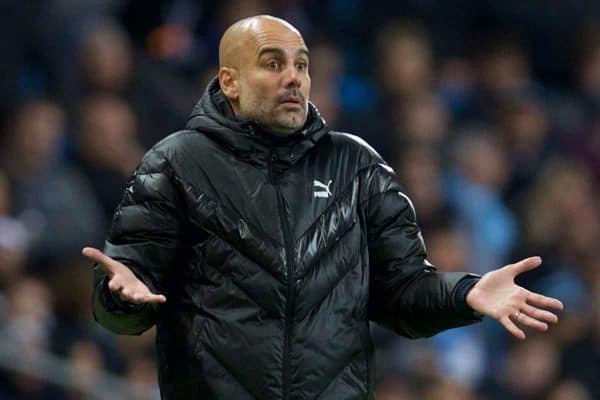 To claim that this side has peaked is not correct, but does reside in the same postcode.
In the summer of 2017, Pep Guardiola demanded 10 months of perfection in the form of transformative football, the likes of which had not been seen before.
The players complied and soon after they somehow repeated the feat.
It is simply not possible to motivate the same players to perform a third sustained miracle in a row, so there was always going to be a slight drop-off.
Which players have stood out most in 2019/20?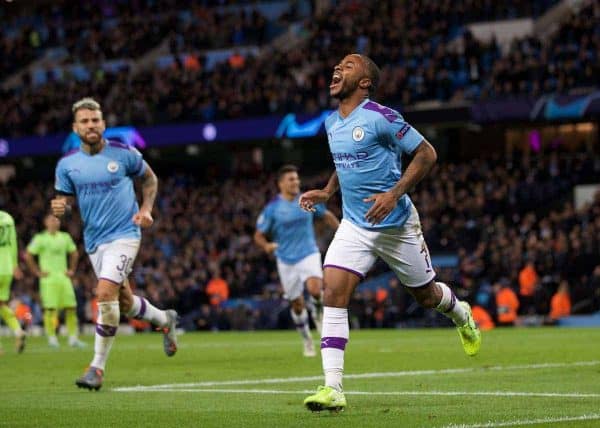 Gabriel Jesus' strike rate has gone largely unnoticed but has been pivotal, while Rodri is going to be a superstar.
The latter makes the most difficult aspects of holding a midfield together appear easy.
Meanwhile, Raheem Sterling is still a dream.
Have any struggled to replicate last season's form?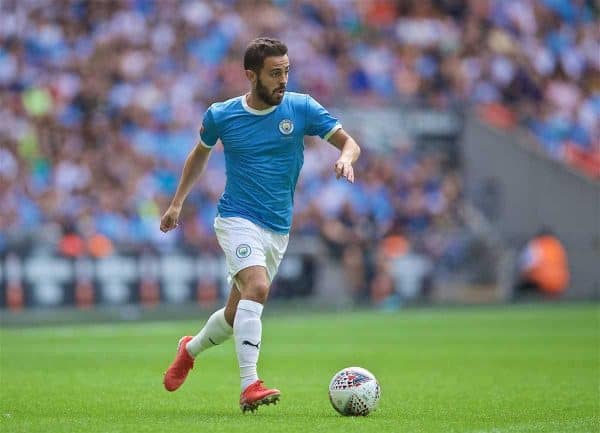 Quite a few, if truth be told.
The most prominent, and impactful, drop-off has come from Bernardo Silva, though.
Last season, he was a sensational dervish of a player, but now he scurries about but barely hurts the opposition.
How do you rate Liverpool's start to the season? Title favourites?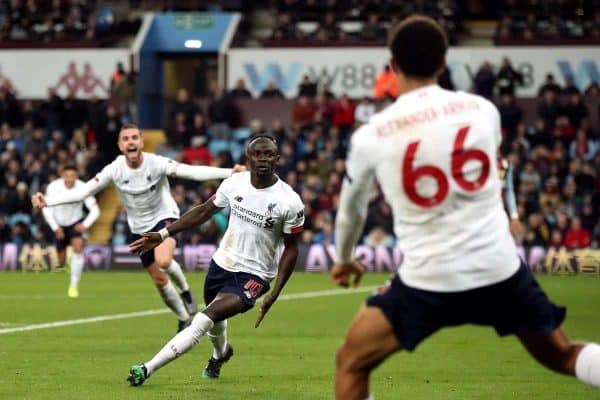 Of course.
Six points clear and possibly nine after Sunday – Liverpool have put together the best start since Tottenham's double-winners of 1960/61.
The best is still to come, too.
Who do you fear most for the Reds on Sunday?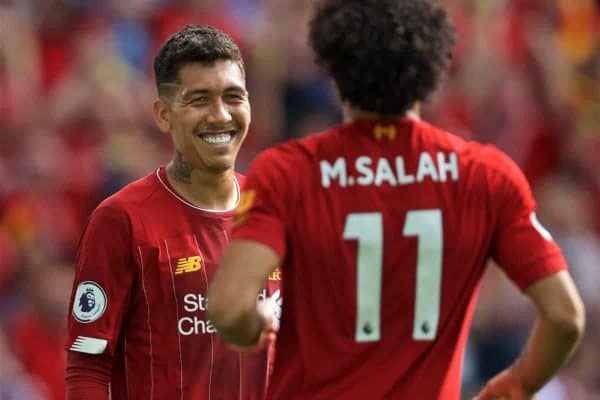 An obvious shout, but I always get the jitters when Mohamed Salah is on the ball.
Roberto Firmino also tends to have a stormer in this fixture and his clever movement dropping deep can cause all kinds of problems to what is essentially a makeshift defence.
Where will the key battles take place?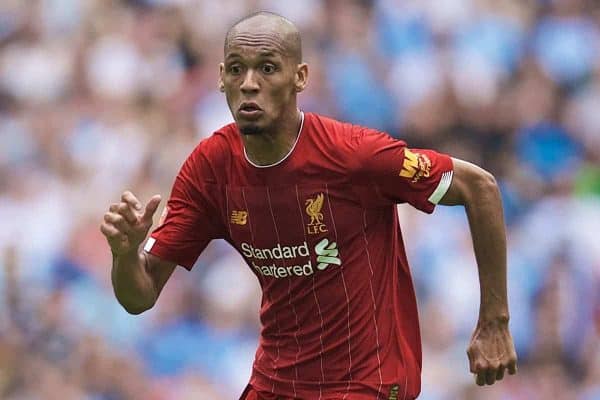 As always in the big games, it will be won or lost in midfield.
Last season's draw and win for Man City can be attributed mainly to Bernardo Silva and Fernandinho being amazing in there.
This time, Fernandinho will be a centre-back, while Silva's form isn't great, as discussed. That makes me fearful.
Fabinho will be a massive asset for Liverpool.
Finally, hit us with your prediction…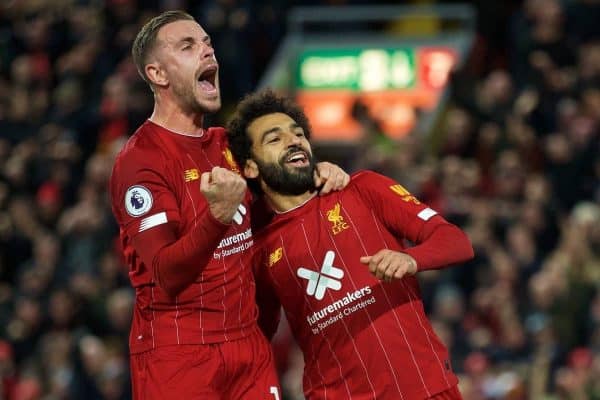 Liverpool 3-1 Man City.