Liverpool legend Jamie Carragher is to launch a long-term campaign to target the neglect of youth football on Merseyside.
The former Liverpool centre-back had a decorated career with the Reds stretching over 17 years, but his pathway to the top was never far from his mind.
In a bid to provide disadvantaged kids from his home city the opportunity to succeed, Carragher formed the 23 Foundation – and he recently celebrated its tenth year of existence with an anniversary dinner which raised £200,000.
Thousands of people have been positively influenced by the work of the foundation and now Carragher is setting his sights on changing the landscape of grassroots football.
Despite the riches of the Premier League, England's grassroots clubs are struggling to stay afloat and games are regularly called off due to poor pitch conditions.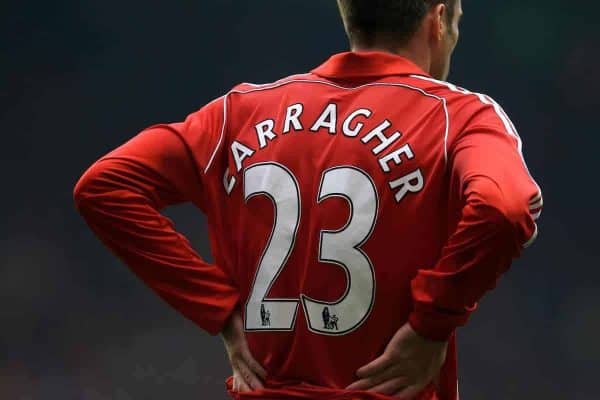 And Carragher is pushing for change as he is currently in talks with Sefton Council and the Football Foundation to build a 3G pitch in Bootle, his place of birth, which will be operated on a non-profit basis by his foundation to enable kids to play and receive coaching free of charge.
"It's not about finding the next ­Steven Gerrard or Wayne Rooney, it's about kids getting off the streets, ­playing football, making mates, and keeping fit," he told the Mirror.
"I'd love to think that other ex-­players, and current ones, could also take ownership of a 3G pitch and do the same, so the kids who play on them wouldn't have to pay any fees.
"There could be an Alan Shearer pitch in Newcastle, a Steven Gerrard one in Huyton, and a Michael Owen one at Chester. Imagine how inspiring it would be for kids, playing on pitches named after local legends.
Big thanks to everyone who attended & donated to @JC23Foundation 10yr anniversary dinner last night. We all raised 200k for grassroots football in Merseyside! #football #liverpool pic.twitter.com/pojPHzeZsU

— Jamie Carragher (@Carra23) November 16, 2019
"We are privileged to be in the ­position we are. But most of us are from the same working-class areas as the kids who need help.
"Whenever England are knocked out of a major tournament it's always said that the problems go right back to grassroots. But what is grassroots? It's not so simple.
"Most weekends kids don't know if their game will be called off but with 3G pitches they know that they're going to play.
"And they also bring a vast upgrade in changing facilities."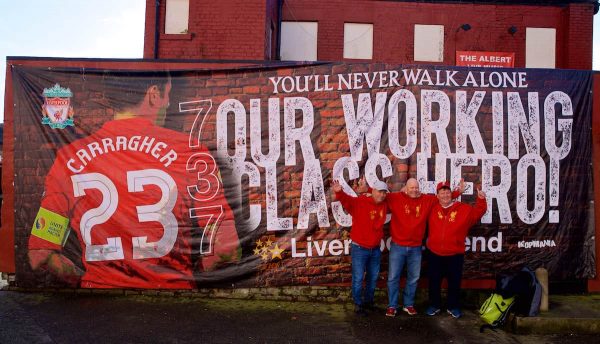 The conditions of playing surfaces are a major barrier to entry, but with synthetic pitches costing between £500,000-£750,000 with a 10-year re-laying fee of £250,000 it is clear to see why councils are reluctant to part with the funds.
An ongoing petition to the government is calling for the Premier League to be imposed with a five percent levy on their £8.3 billion revenue from domestic and international broadcast deals to be reinvested into grassroots football.
In the meantime, Carragher needs the backing from those in positions of power to aid in his bid to build a new pitch in Bootle, a development which reaches far beyond football itself and into wider social issues, which his foundation readily supports.
"They are the two basics in life: A roof over your head and food to eat. I can't understand why people are going without either when you think of all the money we're wasting on the likes of Brexit," he continued.
"And when it comes to kids, two of the biggest ­issues affecting them today are knife crime and obesity. Keeping them off the streets, where they might get into bother, and off their couches is very important. So giving them the chance to use 3G pitches for free surely makes sense for everyone.
"And you can play different sports on them, not just football. They can involve the whole community. Give them something that's theirs. Something they can be proud of."