Jurgen Klopp continues to foster an environment which recognises growth is a constant, and Virgil van Dijk and Roberto Firmino are the latest examples.
Since his arrival in October 2015, Jurgen Klopp's message has been consistent and ever-present; to "stay greedy" and in search of constant development.
The German is not one to rest on his laurels and is always on the hunt for the slightest of advantages, from hiring a specialist throw-in coach to surrounding himself with the greatest analytical minds.
There is no final destination in the search for perfection, but Klopp has ensured the club and his players are continually striving to reach greater heights, believing without a doubt that they can achieve their goals.
Such mentality is a far cry from the club Klopp walked into when belief was at its lowest, but early in his reign he made it clear that "we decide how strong we are, how good we are, how awake we are and how tired we are."
And his players, those in the dressing room at the time and those to arrive in the years since, have carried the message forward in their pursuit of continued success.
Van Dijk is a perfect example, as while admitting his personal achievements in winning Liverpool's and UEFA Men's Player of the Year in 2018/19, among others, was "outstanding", he is determined for it only to be the start.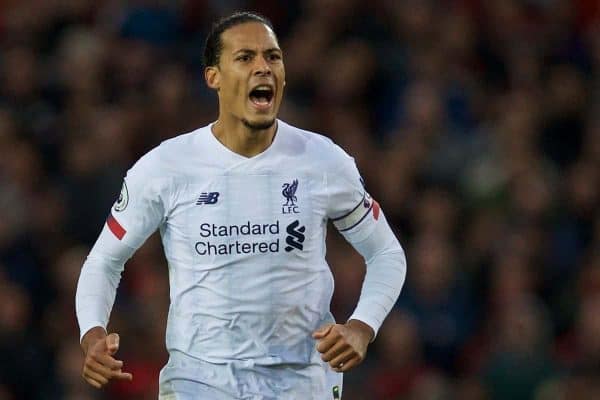 A scary thought for opposition attackers and all those set to lineup against the Premier League's current pacesetters this season and beyond.
"I feel like I can always improve," Van Dijk said. "The 18-19 season was outstanding personally but also on the team level. We set the bar pretty high but you're always hungry for more."
It is a sentiment shared by his teammate further afield, Firmino who is as determined to ensure not only his development continues but that the Reds' European Cup triumph in Madrid is not the only piece of silverware collected under Klopp.
Unlike the Dutchman, the Brazilian has worked under Klopp since the German first arrived on Merseyside, where he has since been the perfect embodiment of his style of play, growing in influence and stature year upon year.
"I think I improved a lot in every way [since I arrived in 2015]: physically, tactically, mentally, I learned a bit of every aspect," he told Premier League Productions, via Liverpoolfc.com.
"But I do not want to stop here. I want to keep improving – I always want more, I have big goals, I want to keep winning titles with this club and that is it.
"I always want to help my team as best as I can and to always be chasing the win, always winning games. That is what matters the most."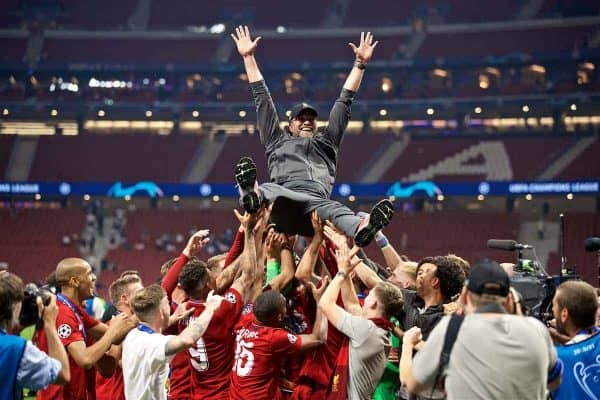 While the Reds have specifically targeted players with both the ability and the right character to be embedded within the club, the culture Klopp has fostered is one which recognises the job is never done.
"I am never tired of praising Klopp," Firmino continued.
"He has so many good things on and off the pitch. He really helps us on a daily basis, we learn so much from him in every way.
"He is able to have the team with him. We have been doing things well and learning a lot from him, and we have been showing on the pitch that we can grow more and more each day and do our best."