Chris McLoughlin looks at the responses and performances of Liverpool's young talents against Arsenal and why they deserve another opportunity.
I was sat inside a chilly Anfield on Wednesday night thinking to myself 'at least it's only the League Cup' when Gabriel Martinelli put Arsenal 3-1 up.
It looked, at that moment, like an embarrassing defeat could be on the cards and I then began to fear for the futures of some of the young Liverpool players on the pitch.
Twelve years ago, in January 2007, Arsenal won 6-3 at Anfield in the League Cup quarter-final. It was a night that killed the Liverpool careers of four young players.
Stephen Warnock and Lee Peltier both started at full-back. Neither played for Liverpool ever again. Gabriel Paletta, the Argentinean-born centre-half who rashly jumped into tackles like it was still the 1970s, appeared twice more. Danny Guthrie, a central midfielder signed from Man United's Academy, got 15 minutes in a game at Newcastle before being sold to the Geordies a year later.
Even Jerzy Dudek, who conceded six but saved a penalty, only kept goal for the Reds on two more occasions, but his place in Anfield legend was already secured.
For those four young players, Liverpool's worst home loss since 1930 was the end of their Anfield days.
Turnaround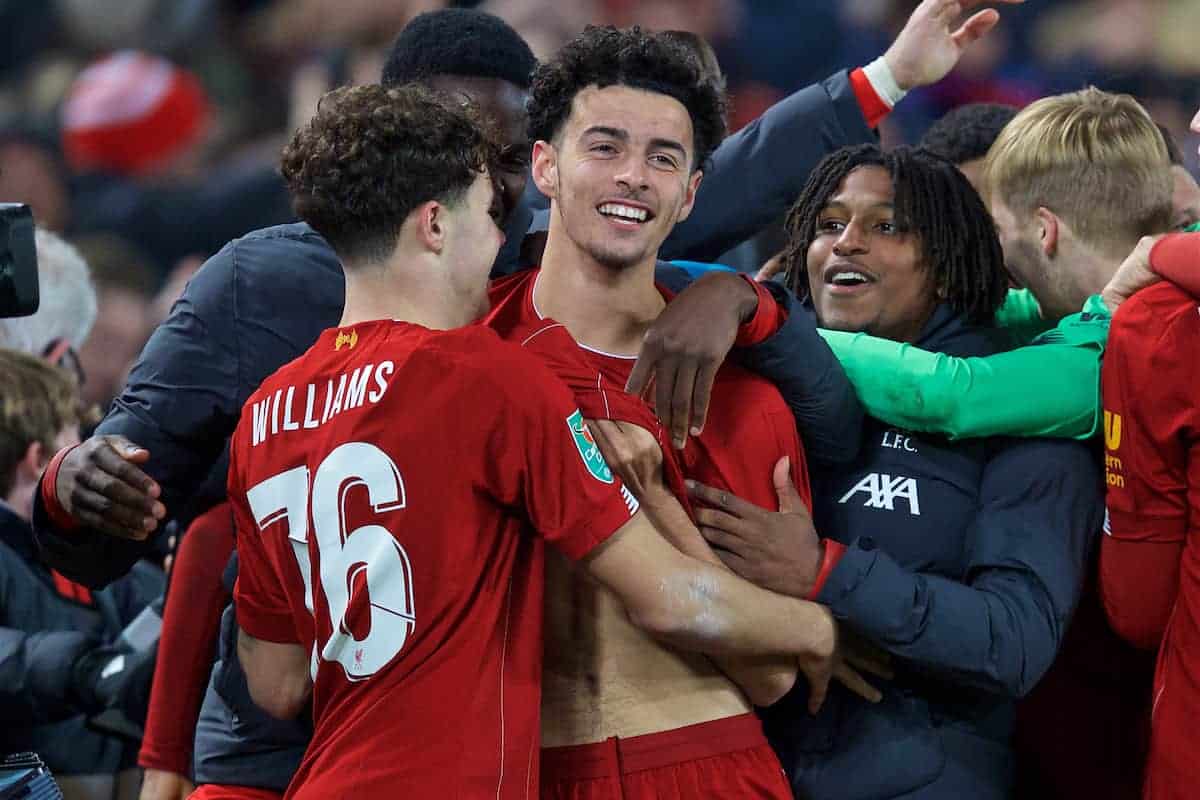 Had the Gunners gone on to record a similar runaway win, it would very much have been body-blows to the likes of Caoimhin Kelleher, Neco Williams and Sepp van den Berg.
All are young, all are developing, all have talent, but when would they get an opportunity again? And to what extent would their reputations be tarnished by being part of a defence that shipped so many goals in an embarrassing Liverpool defeat?
As it happens, they still conceded five—which hasn't happened since that Arsenal League Cup game in 2007—but all had their reputations enhanced for being part of a Liverpool team that showed remarkable character and belief to dig out a 5-5 draw and win the game on penalties.
Yes, playing with a flyaway ball helped Alex Oxlade-Chamberlain and Divock Origi (and Joe Willock) to lash home long-range efforts, but perhaps with the exception of Van den Berg, who clearly isn't ready for first-team level just yet, you can pinpoint individual contributions from Kelleher, Williams, Rhian Brewster, Harvey Elliott and Curtis Jones in turning the game around.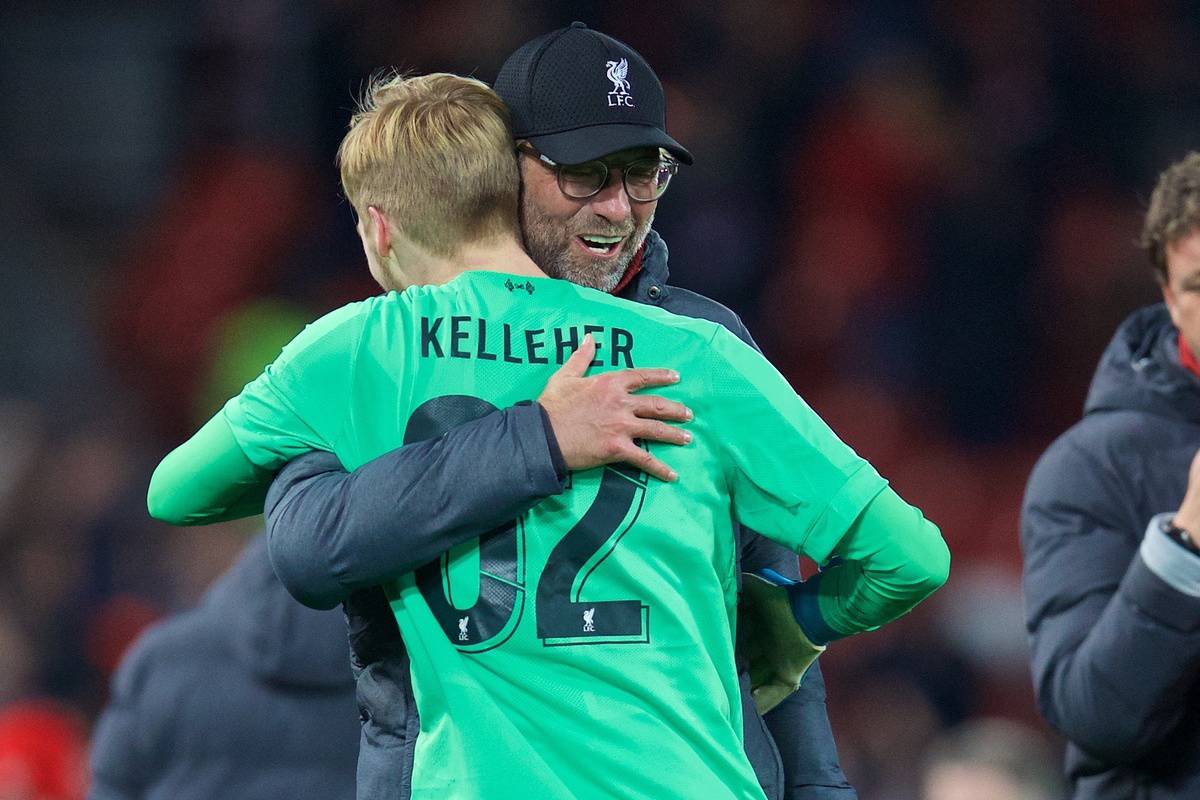 And in doing so, it went from an 'it's only the League Cup' night to 'what a night in the League Cup'.
It's a match that will be savoured for many, many years to come by those inside the ground, particularly the significant numbers of children who may well have been at their first live game and can now forever say they saw the first-ever 5-5 draw at Anfield.
Indeed, it is nights like Liverpool 5 Arsenal 5 why any talk of scrapping the League Cup (England will be the only 'big five' country with a League Cup from next season as France are ditching theirs) should be resisted.
Not only have Liverpool won the competition a record eight times, there have been countless memorable nights along the way.
Chances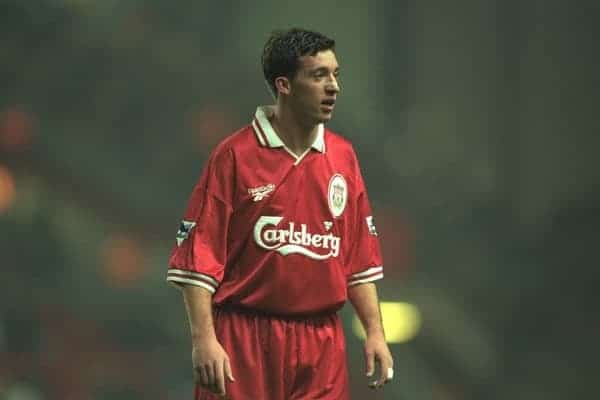 Back in 93/94, when the League Cup third round was played over two legs, a teenager called Robbie Fowler was given his debut away to Fulham.
He scored once and followed it up by netting all five in a 5-0 Anfield victory in the second leg to propel himself into the first team. Who knows how different things would have been for Fowler without getting those opportunities against Fulham?
The League Cup is the ideal competition for giving those youngsters a chance. I interviewed Curtis Jones for the Liverpool vs. Arsenal matchday programme and he admitted that he wants to play in games where "wins and points mean everything."
It tells you all you need to know about how the players see the Premier League 2 (Man City are bottom, Liverpool are four points above them in ninth), which is dying on its arse and is viewed dimly at a coaching level within the Reds's camp.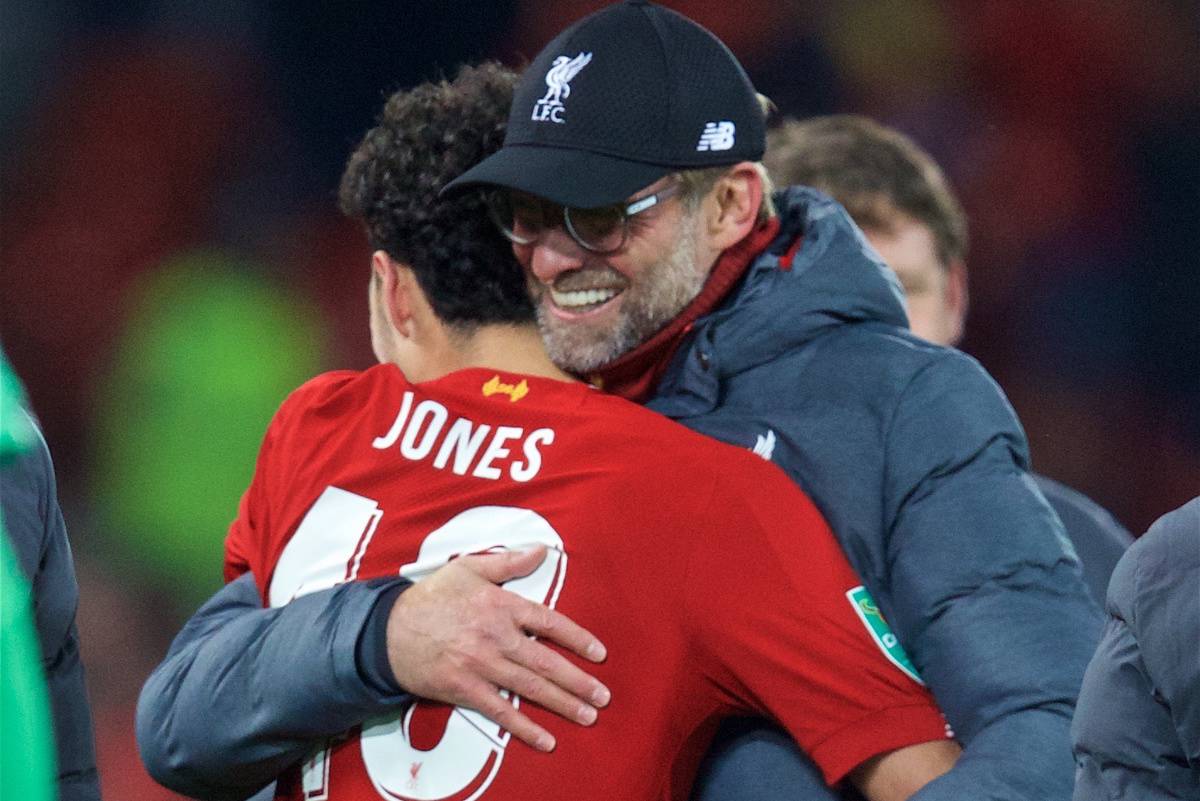 These kids need to be playing proper football to truly develop and, while Jurgen Klopp may be perceived as prioritising the League Cup lower than walking his dog in Formby, he actually sees the competition as being ready-made for precisely that reason.
The Liverpool manager is well aware that most supporters can quickly shrug off a League Cup exit and he'll never be hung out to dry for giving his young players a chance, but now he's also using the fixture congestion it causes to try to make the football authorities listen to his long-held view that English clubs play too much football.
Threatening to quit the competition got the attention he wanted it to.
Rescheduling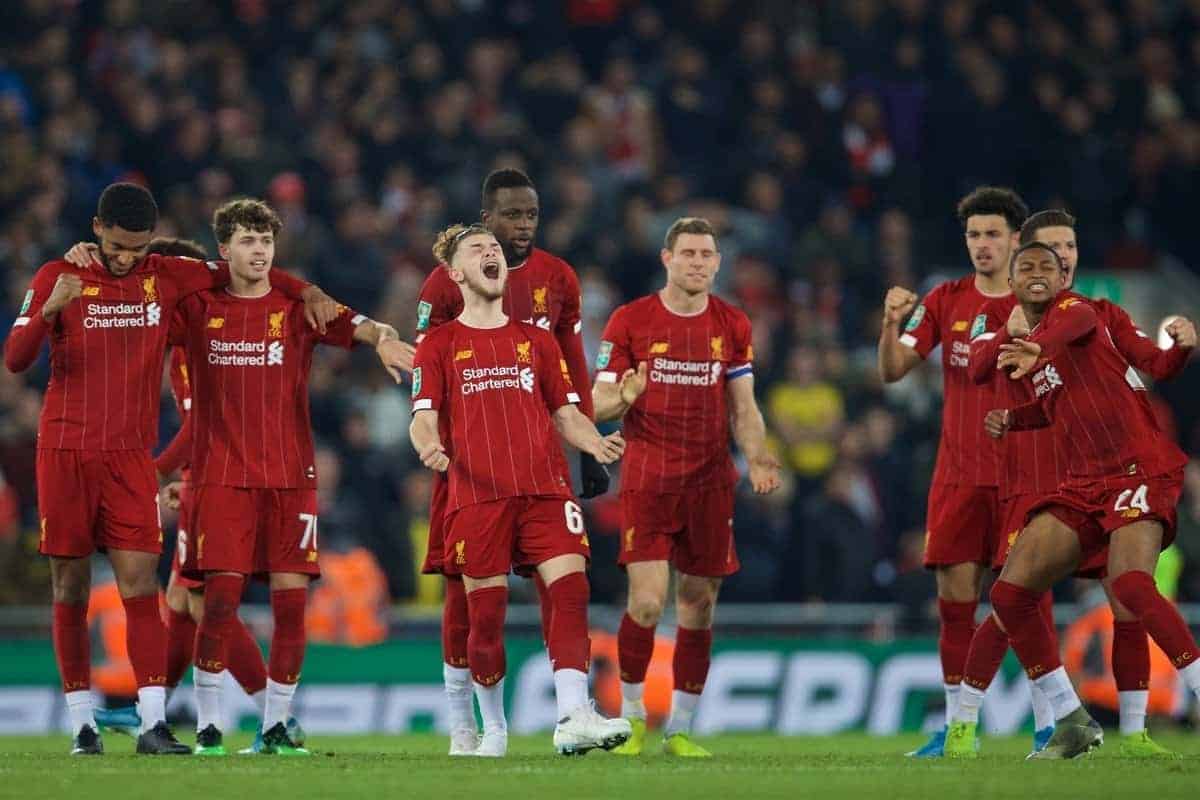 Truth be told, there's been a lot of nonsense written about when the quarter-final between Villa and Liverpool will be played, considering we had exactly the same problem in 2007, ironically around that Liverpool v Arsenal game—although the weather, not the FIFA Club World Cup, was the issue.
Originally scheduled to be played on December 19, referee Martin Atkinson abandoned the game about 90 minutes before kick-off due to Anfield being shrouded in fog.
With the fixture calendar so packed—Liverpool were also due to play Arsenal in the FA Cup third round at Anfield—it was rescheduled for the night of the semi-final first leg on January 9, although Rafa Benitez initially had a more radical solution.
"The question now is that, if we draw against Arsenal in the FA Cup third round, when can we play the game? Maybe we need to play both cup ties in the same game! If the FA Cup game is a draw, then they will maybe have to move the League Cup semi-final to fit this game in."
Arsenal went through in both competitions and played the first leg of their League Cup semi on the night of the scheduled second leg, then the second leg a week later on a midweek left free for FA Cup replays. Simple.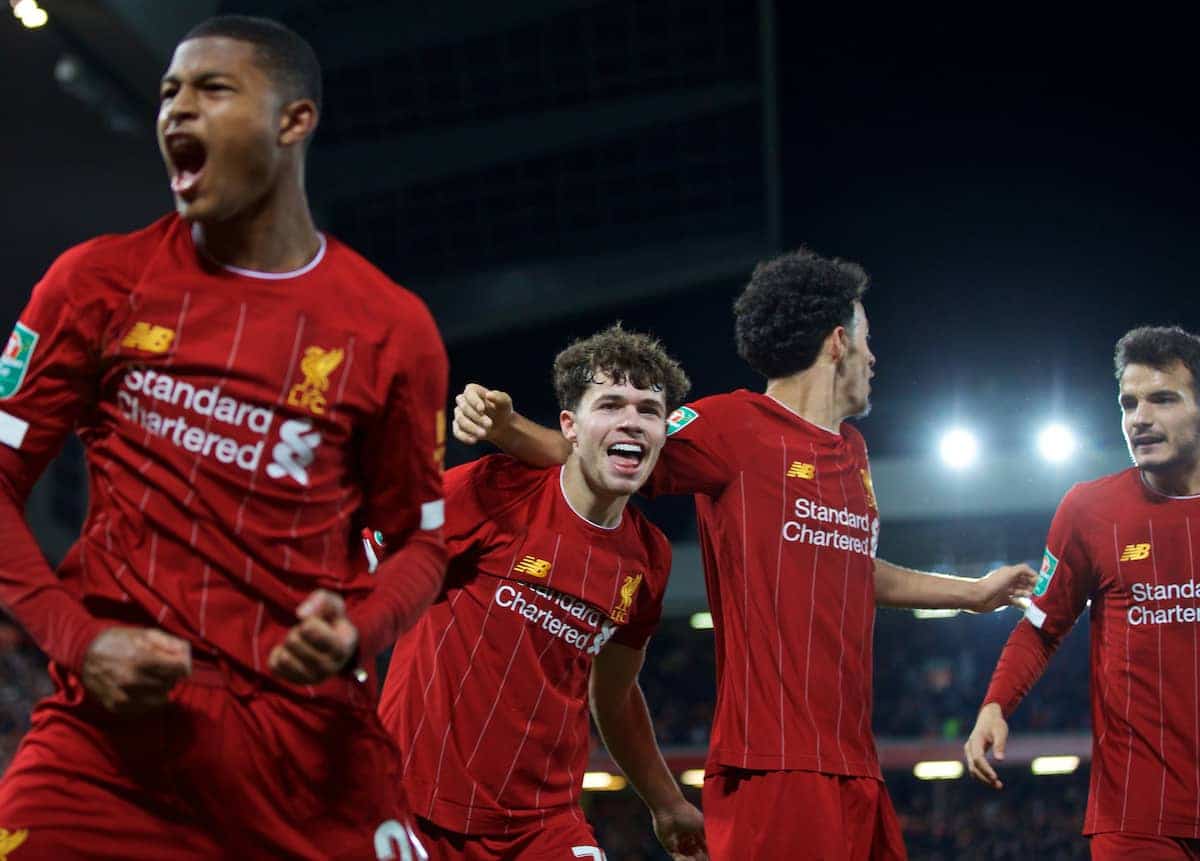 You only have to look at Liverpool's fixture list to see a similar solution is doable. Play the Aston Villa game on January 8, the first leg of the semi-final (whoever gets through) on January 15 (FA Cup replays aside) and the second leg on the scheduled date of January 29.
Hell, there's even the midweek of February 4/5 (FA Cup aside) to slot the postponed West Ham Premier League game in, if Klopp wants to get it out the way before the newly introduced winter break ahead of the Champions League restarting.
However it gets resolved, I'm certain that Klopp will stick with his young players for the Carabao Cup quarter-final at Villa Park, and rightly so. They saw off MK Dons and came back from the brink to net five against Arsenal before winning on penalties.
That young Liverpool team deserves the chance to show what they can do against Villa and just how far they can go in the League Cup—although they must learn quickly from the goals they conceded against Arsenal to reach the semi-final.
• Chris McLoughlin writes for This Is Anfield each week; he's also senior writer for the Official LFC Matchday Programme and LFC Magazine. You can order both here.