After a stellar 2018/19 campaign with Hertha Berlin, Mark Grujic has stalled somewhat this season and he knows an uprise in form is needed to secure a place at Liverpool.
Since arriving on Merseyside in 2016 as Jurgen Klopp's first signing, Grujic has spent the majority of his time on loan, featuring for Red Star Belgrade, Cardiff City and currently Hertha Berlin.
The Serbian has been plying his trade in the Bundesliga since the start of the 2018/19 season, and while an ankle injury would disrupt his campaign, the 23-year-old instantly became an integral member of Hertha's midfield.
He would make 22 appearances with a return of five goals, with former manager Pal Dardai declaring Grujic the "best midfielder" he'd seen during his 22 year spell at the club.
However, Grujic has since struggled under new manager Ante Covic this season, who is himself under pressure after four successive league defeats.
The Liverpool loanee was recently dropped for the 4-2 defeat at home to RB Leipzig prior to the international break and was withdrawn with 70 minutes on the clock in the 4-0 defeat to Augsburg on Sunday.
The former was a decision which Grujic was expectedly disappointed with, but the 23-year-old is rightfully viewing his omission as motivation to "work harder" in training.
"I was not the happiest person when I saw the lineup," he told Berliner Morgenpost.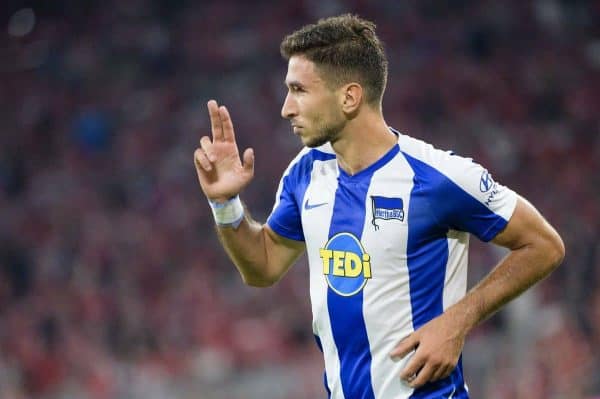 "But it happens in football, it's also a warning shot at me. It gives me the impulse to work harder in training
"I'm still a young player, there are some fluctuations and I still have a lot to learn. But I've also changed my training a bit, sometimes I used to do too much for my legs in the gym and was not fresh enough in the games.
"Unfortunately, sometimes something has to go wrong in life before you make a change, often for the better.
"Maybe the concentration has dropped before us. But eleven points in eleven games are a clear warning, that's not enough. In training, it really got down to business lately, that's a good sign that everyone's been awake."
While he faces stiff competition in the likes of Gini Wijnaldum, Jordan Henderson, Naby Keita or Alex Oxlade-Chamberlain, Grujic's ultimate goal remains to play for Liverpool.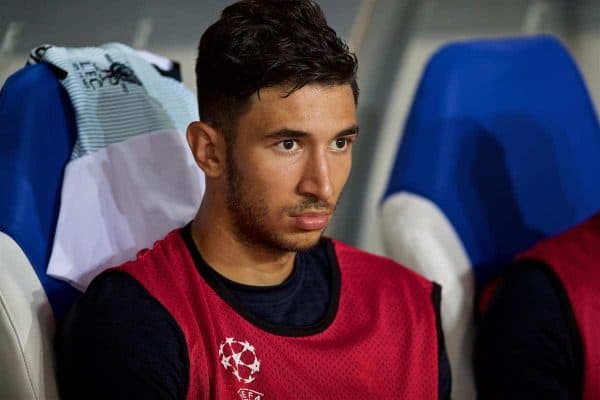 But he acknowledges he must first "show better performances" with Hertha, who hold 100 percent of his focus.
"Not often," he added when asked if Klopp makes contact. "Liverpool play many games and have lent out many players.
"But there is a responsible person who looks at the loaners, keeps in touch and gives feedback. We call after every game.
"Everyone would, of course, like to play for such a team, but for that, I have to show better performances. But I do not think much of Liverpool, but of how we get on with Hertha from the current situation."