Liverpool's all-purpose training facility at Kirkby is due to be completed in time for next season, with the club releasing new images of the site.
Work began to redevelop the current academy ground in September 2018, with the ambition to combine the Reds' senior and youth squads under one roof.
This will in theory ease the pathway from academy to first team, with those shining in the under-23s and under-18s setups readily available to the manager if and when required.
At present, this involves last-minute call-ups and journeys from Kirkby to Melwood, which restricts the academy coaches in terms of forward-planning.
A new video from Liverpool this week has highlighted the progress made on the new site since work commenced a year ago, with the facility still on track to meet its deadline for the summer of 2020.
The training ground will be 9,200 square meters, which includes two gyms, a full-sized sports hall, a pool and a hydrotherapy system.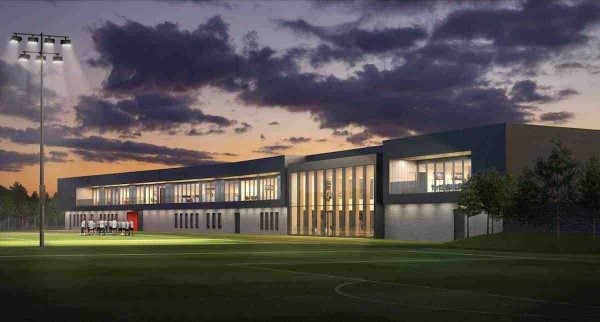 With the main structure complete in May, work is underway on the interior of the facility, along with marking out three full-sized pitches in the outdoor area.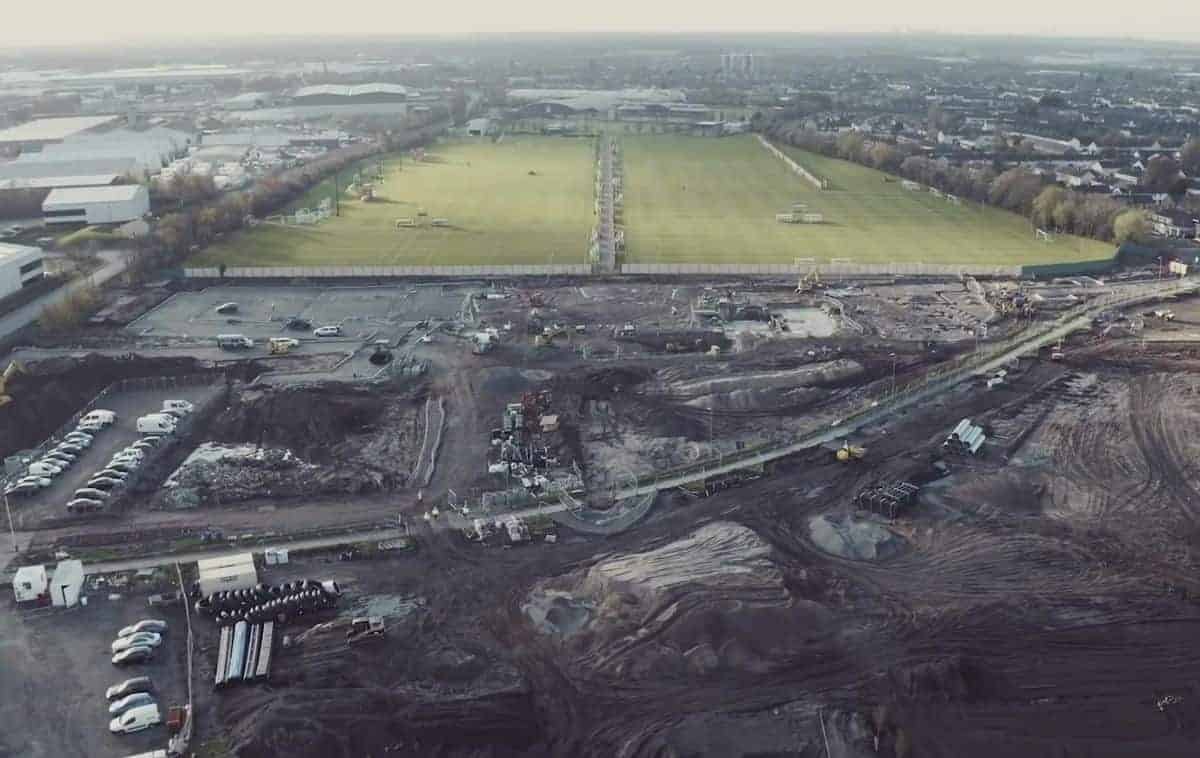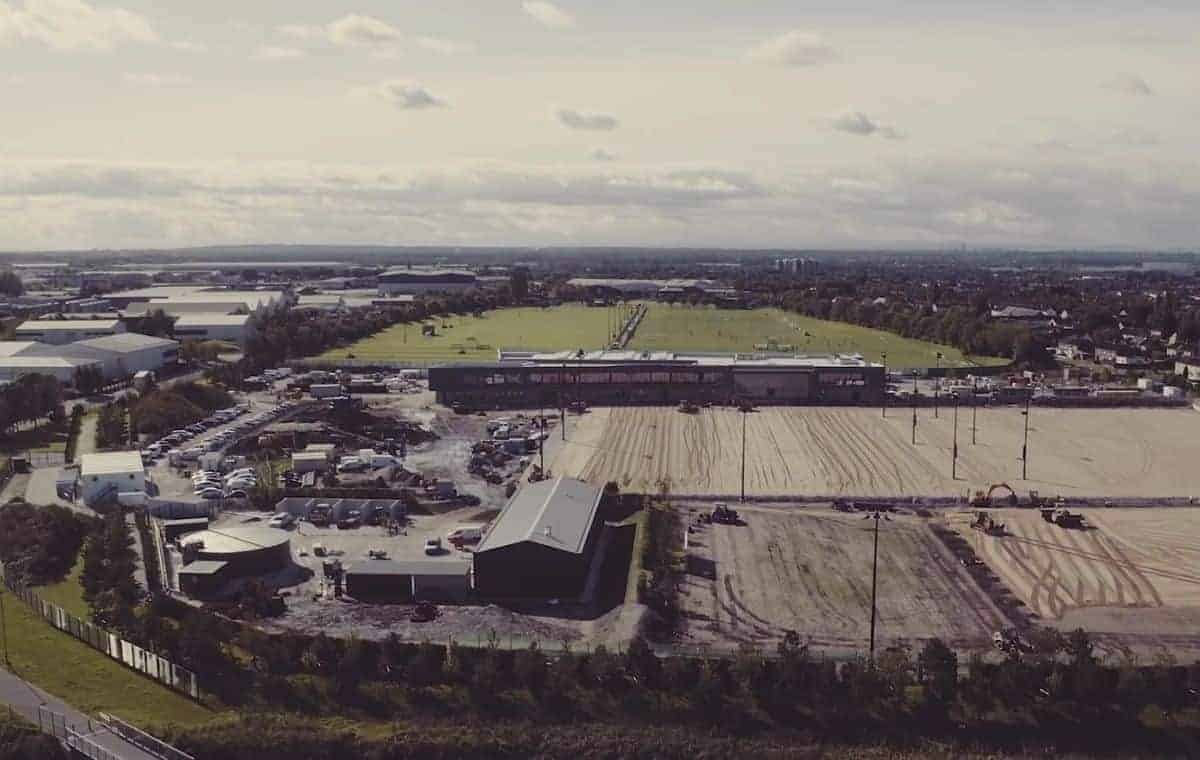 The images provided are impressive, showing the scale of the site, which should be a major upgrade on those currently in place at both Melwood and Kirkby.
While the redevelopment is intended to include the first team and academy, the Evening Standard's David Lynch reports that Jurgen Klopp has encouraged a "clear physical partition placed between the area used by U23s players and their senior counterparts in the new building."

"Although they will no longer need to be called up to Melwood as is the case currently, the club's academy talents will use a separate entrance also shared by visitors and different changing facilities in Kirkby," Lynch writes.
"That measure is aimed at ensuring that no young player starts to believe they have 'made it' simply through proximity to the first-team setup."
The redevelopment is believed to be worth £50 million, and should be in use for pre-season 2020.