Liverpool left it late to beat Crystal Palace 2-1 on Saturday, as they continue to set a relentless pace in the Premier League title race.
Jurgen Klopp's men returned to action after the international break, as another dramatic afternoon unfolded at Selhurst Park.
A dull opening 45 minutes proved instantly forgettable, but Sadio Mane poked home shortly after the restart, scoring his 12th goal of the season.
A below-par Reds performance looked to have been punished when Wilfried Zaha equalised late on, only for Roberto Firmino to snatch the winner with five minutes remaining.
The victory means Liverpool are still eight points clear at the top of the table, with Leicester sitting in second place.
Here are five of the best statistics from Saturday's win.
Incredible Unbeaten Run Continues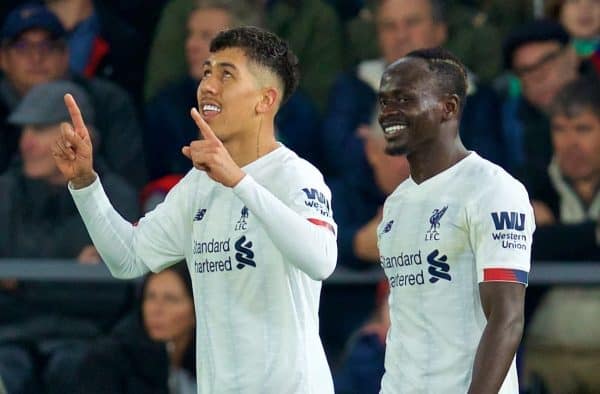 What Liverpool are achieving at the moment is no fluke whatsoever, with their never-say-attitude seeing them win endless matches late on.
There is a winning mentality that simply didn't exist prior to the last 18 months or so.
Saturday's victory means the Reds are now unbeaten in 30 games in the league, stretching back to January's 2-1 defeat away to Man City.
It means Klopp's side have matched the third-longest undefeated run in Premier League history, putting them alongside Arsenal (December 2001-October 2002) and Man City (April 2017-January 2018).
They still have a way to go to reach the top two – Arsenal (49, May 2003-October 2004) and Chelsea (40, October 2004-October 2005), but it is further proof of this team's brilliance.
Incidentally, Liverpool are now just one game away from matching the club's all-time unbeaten league run of 31 matches.
Liverpool Mastering the 2-1 Victory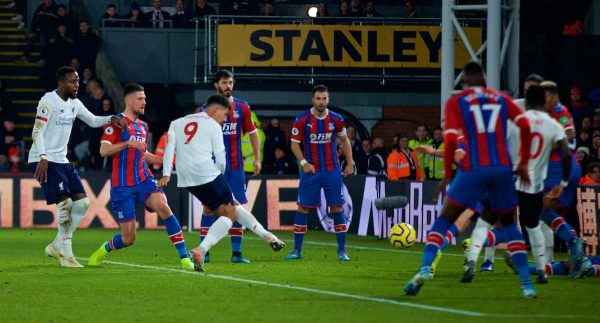 For all of Liverpool's quality this season, they aren't doing things the easy way.
They have only won by more than one goal in the league once since beating Newcastle 3-1 at Anfield in September – the win over City by the same scoreline.
There have been few signs of resounding victories, admittedly in a difficult run, and it is the Reds' ability to win 2-1 that has caught the eye.
The triumph over Palace was the sixth time they have won by that scoreline this season, according to analyst Andrew Beasley.
The only seasons in which it happened more in the Premier League were 1993/94 and 2004/05, both of which occurred on seven occasions.
There's still 25 games to go!
Non-Big-Six Conquerors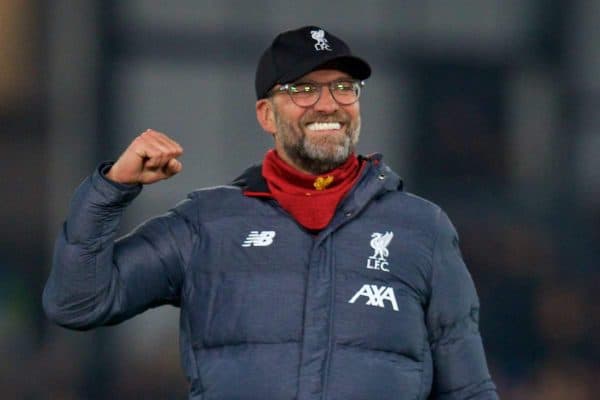 There was a time when Liverpool used to be fragile when facing weaker teams, often raising their game in the bigger matches.
Times have changed, however, and they have put together an extraordinary run against non-big-six sides – something that is so easy to take for granted.
Since the beginning of last season, Liverpool have won 33 of their 36 matches against them, drawing the other three and remaining unbeaten.
Their ability to manage games even when not playing well, eventually breaking down the opposition, is a huge reason for their current success.
To only lose once against one of the so-called lesser outfits since way back in April 2017 – Swansea away in January 2018 – is staggering.
Robertson the Assist Machine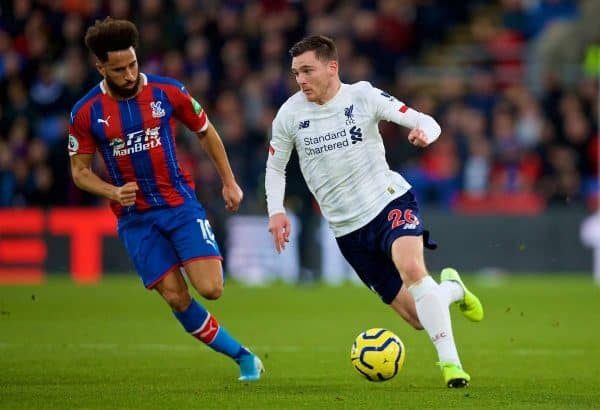 Andy Robertson has been a remarkable signing since arriving from Hull, with the Scot now considered by many as the world's premier left-back.
The 25-year-old wasn't actually at his best on Saturday, but he still made a key impact in Liverpool's priceless win.
Robertson teed-up Mane to score the opener, meaning he has picked up 13 assists in the league in 2019, which is more than any other player.
Six goal contributions in 13 league matches is a strong ratio for any player, but to do it from left-back speaks volumes about what a special talent Robertson is.
Moreover, since the start of last season no other player has provided more league assists than Robertson (16), a total matched only by Bournemouth's Ryan Fraser.
He now has 23 assists for Liverpool – only Firmino, Trent Alexander-Arnold, James Milner and Mohamed Salah have more under Klopp.
Lack of Clean Sheets a Worry?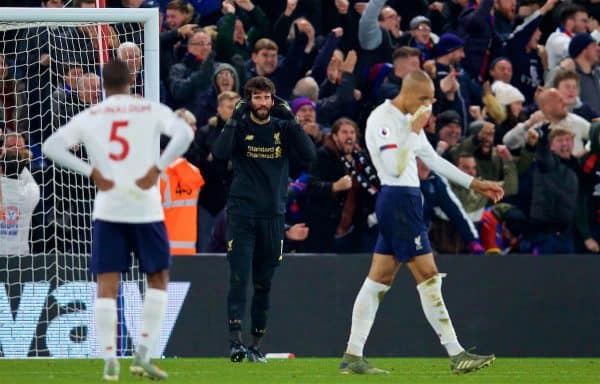 Taking any kind of negative stance at the moment feels wrong, but it would be naive to pretend that everything Liverpool are doing is perfect.
The league leaders never looked entirely convincing at the back against Palace, with the hosts creating opportunities and eventually netting thanks to Zaha's strike.
It means the Reds haven't earned a clean sheet in any competition since winning 1-0 at Sheffield United on September 28.
That's a run of 10 games – at this stage in the league last season they had let in six goals fewer.
In fairness, 11 goals conceded in 13 outings does still represent a solid record in 2019/20, but Liverpool aren't quite as solid as they were.