In four years at Liverpool, James Milner has experienced the changing of managers, the bitter taste of defeat and the ultimate feeling of success.
EXCLUSIVE INTERVIEW
Since making the move from Manchester City in the summer of 2015, rather than being a Jack of All Trades, Milner has been a master of many – and a consummate professional at Anfield.
He arrived with Brendan Rodgers at the helm and his favoured midfield role at the ready, but four months later the man who chased his signature was out and Jurgen Klopp was in.
A prolonged venture at left-back, a series of heartbreaking lows and the pinnacle of club football success shared with hundreds of thousands of Liverpool fans was to come.
Upon the release of his new book, 'Ask a Footballer', we sat down with the Reds' No.7 to talk through the key moments of his time at the club so far.
From Rodgers to Klopp and Left-Back…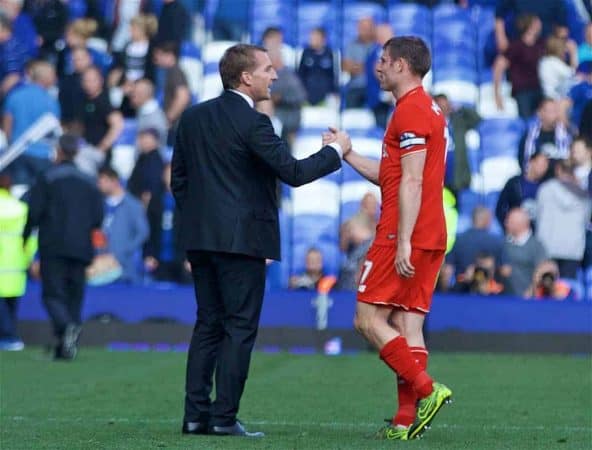 After five years with City, Milner traded the Etihad for Anfield on a free transfer in search of a new project to get stuck into, having achieved vast domestic success with the former.
He arrived at Anfield with Rodgers at the helm, but in a short space of time faced a level of uncertainty that football clubs regularly experience as the Northern Irishman, who left Milner with a positive impression, departed with eight games on the board.
"When I went to City it was a big club who hadn't won things in a long time and I wanted to be part of that and starting a new successful chapter in the club's history and it was the same at Liverpool," Milner explained.
"It was great to work with [Rodgers] for that short time; so thorough, amazing training sessions and he was a good man-manager.
"I was grateful he brought me to the club and disappointed when he left as it's never easy when the manager changes and he's who signed you, he did a lot of good groundwork and came so close to winning the league for Liverpool.
"[But] football is about opinions and not everyone is always going to like you, I'm sure there are people who think even Messi and Ronaldo are not the best players!
"That's the strange thing about football and the toughest part as when the manager changes you have to prove yourself all over again.
"You might fit into his plans or you might not so it's an uncertain and difficult time. The football side is hard enough and then you have the people who have moved countries and have their families over here and you don't always know what's going to happen.
"As you can imagine, everyone is wondering is what's going to happen, even down to the backroom staff as they might bring their own staff in so it's an uncertain time.
"It was great to work with Brendan but then the new manager comes in and you see how the team has evolved since then, and Jurgen's proved what a good manager he was before he came here and how good he is since as well."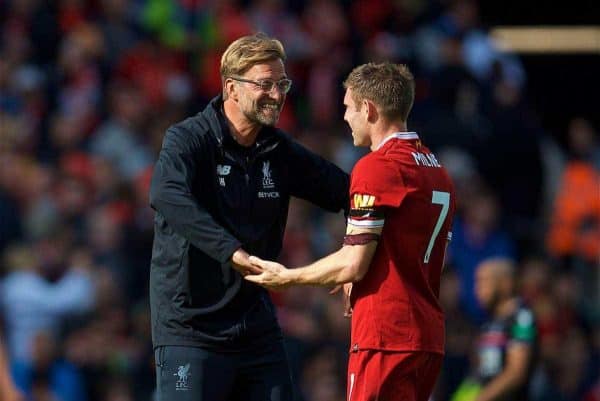 The German's arrival signposted the start of a new era for the Reds and with it, a change in Milner's positioning in Klopp's first full season in 2016/17.
But like anything, it was a transition which the Yorkshireman made with his full focus in the view of simply being the best he could, and the evolving relationship between himself and the boss no doubt made the process smoother.
"It wasn't easy," he admits. "It was a completely new role and how we play is different to an old traditional full-back.
"But once I made that decision, I want to be the best I can at it and so I tried to do everything I could, worked hard in training and tried to do the job to the best of my ability.
On Klopp, he says: "He's a top manager, he's shown that since he's been here and before that. A great character and I enjoy being around him.
"He's got both sides; he can have a laugh and a joke, but he can also go absolutely mental as well when it's needed – that's important judging that and more often than not he gets that right."
Setbacks for Major Comebacks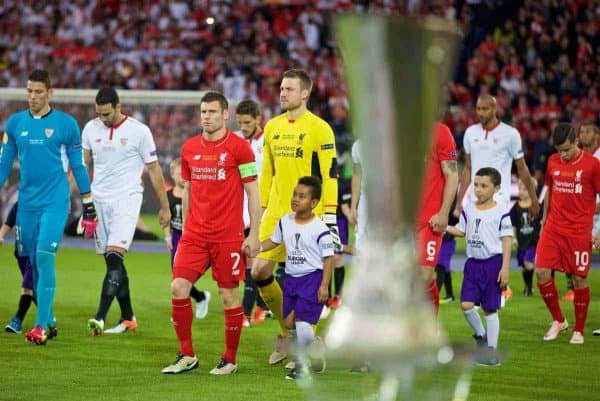 The new "top manager" leading Liverpool did not take long to take the Reds back to the cusp of silverware as a place in both the League Cup and Europa League final came the club's way merely months into Klopp's reign.
The latter saw Milner don the captain's armband, and while it was an "incredible" honour for the 33-year-old, the night ended on a disappointing note – just as it had done at Wembley earlier in the year.
Defeat in Europe, though, may have been a blessing in disguise as Klopp and his team had only domestic football to contend with, and as a result, greater time was devoted to imparting his style on the squad.
"Unfortunately, it didn't turn out well in the end, but to be captain of a club like Liverpool with the history and success in Europe was a massive moment for myself," Milner said.
"[But] with the amount of games you have, the transition we had as a team would've been harder with learning how he wanted us to play and changing that style.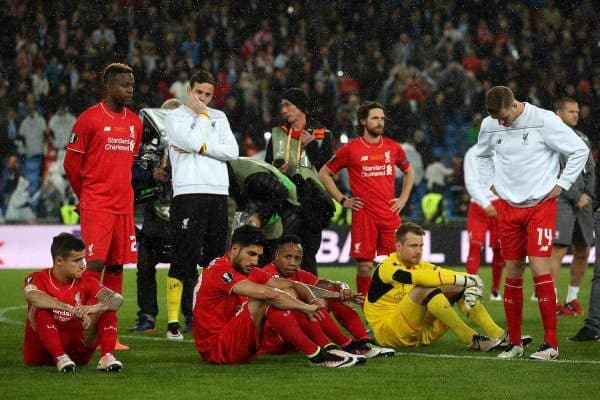 "So obviously the next season we had less games and more training time and worked very hard, a lot of double training sessions and not too many days off, even though we had free midweeks.
"I think that was an important season in our transition as a team.
"It takes you a while to put it behind you, and the manager was adamant that we'll be back and we'll improve and he's been proved right.
"But I think going through nights like that together as a team is where your team spirit is formed and that character that we've seen over the last few years, bouncing back from that shows how much character is in the squad.
"Nights like those and disappointments like those are what drive you on and make you become stronger."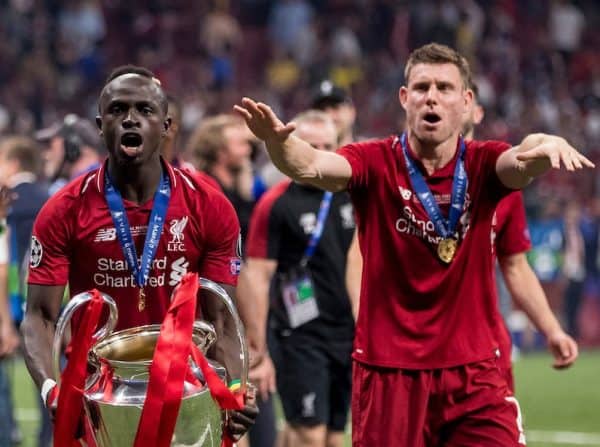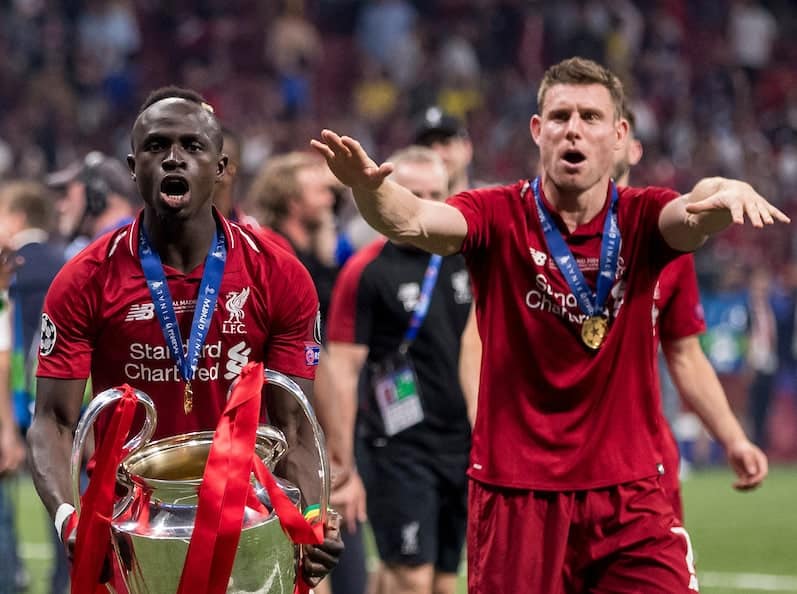 The growth which followed those experiences and the continued show of character and unity propelled Liverpool to the top echelon of clubs around the world and to their sixth European Cup, an achievement five-years in the making for Milner.
"It obviously feels pretty good winning the Champions League at any time, to be honest, but I think going through all that as a squad, bouncing back and playing for a club like Liverpool and seeing all the history and contributing to that was massive.
"I think it's amazing playing for Liverpool and you have to earn that right to be part of the club's history, so to be able to put another Champions League on the board is fantastic.
"You see the transition in the squad and the team, and I think that would have been tough to bounce back from again if we hadn't won that, so there was a lot of pressure on it.
"Going close in the league, the disappointment in the years before – that would've been tough for everybody including the manager as well.
"So, to deliver when it mattered most, and we all know it wasn't the prettiest game of football but finals aren't about that, it's about getting over the line and winning it and we managed to do that."
---
---
'Old Man' Jokes & Words of Wisdom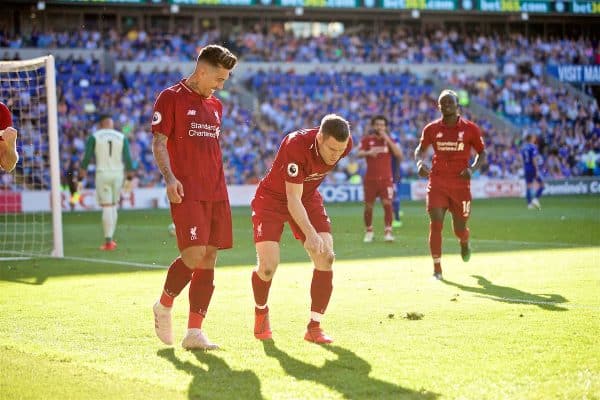 While Milner's role within the squad has constantly evolved other the years, one thing which has remained constant is his reliability and professionalism which has come with over 17 years of experience at the top level.
The latter has seen him receive stick from his teammates, with Virgil van Dijk's regular swipes at his age the catalyst for his memorable 'old man' celebration in the win over Cardiff last season.
"I'd thought about [the celebration]. I'd been getting a bit of stick from the boys about my age and Virgil [Van Dijk] gives me stick when there are any old games on TV as he'll always ask what number I am, and the game is from the 70s," he revealed.
"It's good fun but I get asked about my age more and more, which is fair, but in terms of myself I feel fine, I feel great – no different to how I felt five years ago.
"So it was just a bit of a joke around that, but it was a big penalty at the time. It was an important goal, so you have to enjoy those when they go in."
On the other side of the coin, with age comes wisdom and the know-how to navigate life as a professional footballer, and recently assistant manager Pepijn Lijnders listed Milner as one of the club's invaluable role models for the emerging youth as he will "never whine, never complain, never make excuses."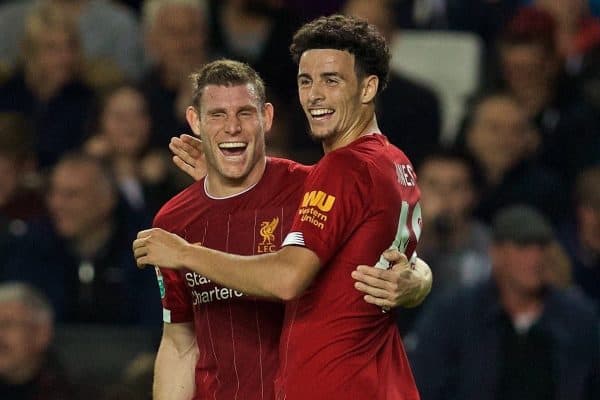 And Milner himself, who made his debut at 16-years-old, was eager to stress that the opportunity which has been presented to young footballers should not be wasted as he detailed how life for him rising through the ranks was dramatically different.
"The setups now are just incredible, at the academy, at Melwood and the new training ground when it's done. Just take that opportunity you get," he advised.
"They don't have to do as many jobs as we did, so there's good sides and bad sides to that but they're treated like professional players from such a young age, so everything is there for them.
"I think don't waste a day, don't caught up in the other side of it just concentrate and improve as much as you can and start the good standards then because then it'll lead you through.
"You get one chance and you don't want to realise that you missed an opportunity five years down the line.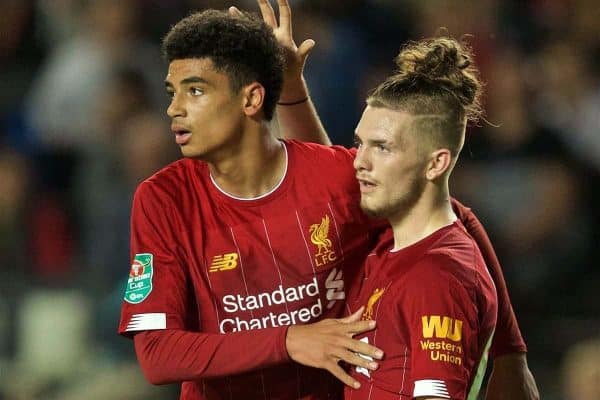 "Being at Liverpool is an incredible opportunity, the players your around and all the staff – take the opportunity and do everything you can to be the best player you can.
"You want to help the young guys and you want that confidence," he added. "On the field you want to be arrogant, in a good way, and have that confidence and belief and you want to encourage that.
"Off the field, it's down to earth and making sure they're respectful. People make mistakes, they're young kids and they're in a privileged position and getting paid good money so it's not easy, but hopefully, we can help them learn before they make any mistakes."
Fans & Fortress Anfield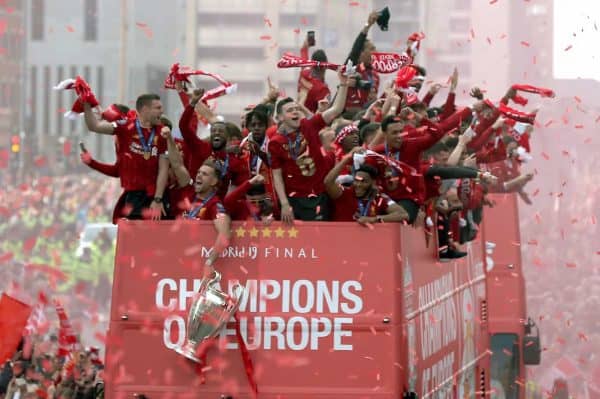 While managers have changed and players have come and gone, throughout Milner's entire journey at the club one thing has remained constant: the unwavering support of the Liverpool faithful.
For the fans themselves in Milner's years at the club, there have been a plethora of tremendous highs, with the recent parade through the city with the European Cup mutually at the top of the list.
"[It was] incredible. You talk about it and the hairs go up again on the back of your neck.
"The amount of people that were there all over the place, hanging out of windows, off scaffolding – unbelievable really. I couldn't speak for two days after just from singing and shouting.
"Just enjoying it with the boys was the most special thing and sharing it with everyone: the fans, your family and the staff that don't get the recognition.
"Just seeing how much it means to people and you see the big crowds and then you pick certain people out in the crowd and see the emotion on their faces it's a special time and you have to enjoy it.
"It doesn't happen very often and there's plenty of lows and downs in your career and its important when you get those ups.
"The support they give us home and away, all over Europe, is incredible. They live and breathe this football club and I'm lucky enough to pull on the shirt for however many years."
Milner has experienced the 'power of Anfield' as both a Liverpool player and as an opponent, he acknowledges the "special" place it is.
"It depends on your mindset. As an away player you're aware of the atmosphere. I always enjoyed it, you want to play in the best and most hostile atmospheres, so it didn't affect me negatively when I played there as an away player," he explained.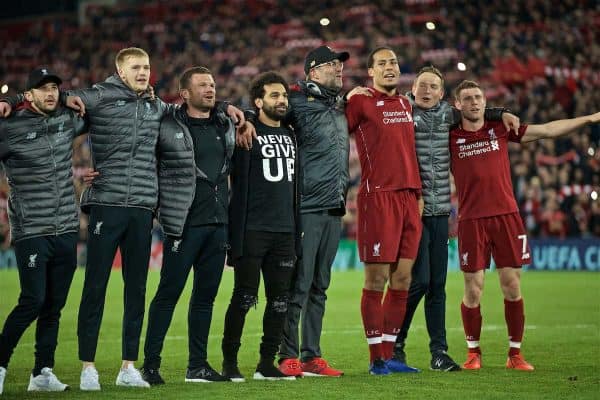 "But maybe that's me playing a long time or just the sort of character I am but I think it helps more when it is on your side.
"Now when I'm there [at Anfield] it affects me more as it's on my side and it helps me, as opposed to when it was against me as you wanted to shut the crowd up and keep them quiet.
"I think you can see by the special games that occur at Anfield what a special place it is when the atmosphere is right up there.
"The Barcelona and Dortmund games, there's not too many places in the world, if any others, that can create an atmosphere like that and change games.
"It's so important and that's why special things happen at Anfield."
---
* Ask A Footballer is published by Quercus and is available to buy now.