Liverpool secured a 2-1 win over Genk on Tuesday to move a step closer to the last 16, where a subdued performance, and the reasons for it, was a key talking point.
The Reds welcomed European action back to Anfield with Genk the visitors, with goals from Gini Wijnaldum and Alex Oxlade-Chamberlain securing three valuable points to move Liverpool to the top of Group E after Napoli's draw with Salzburg.
After a handful of dramatic encounters, Jurgen Klopp's side was tempered in their approach on the night where the inability to take their chances allowed Genk back into the contest through Mbwana Samatta.
As ever, the Reds pulled ahead once more in the second term and held on for their third successive win in the competition – but a Premier League showdown with Man City now awaits on Sunday.
Here, This Is Anfield's Joanna Durkan (@JoannaDurkan_) was joined by The Redmen TV's Jack Gill (@jacklfcgill) and Liverpool writer Matt Addison (@MattAddison97) to breakdown the positives and negatives from the clash and discuss the invaluable points on offer against City.
The good…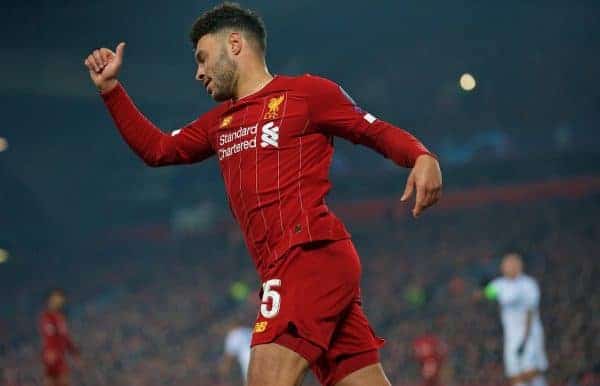 Jack: Firstly, my seat for the CL is right next to the away fans in the Anny Road lower and I have to say I thought the Genk fans were fantastic, and they even joined in with the Origi chant when he was substituted late in the game.
Ox looked really bright once again, four goals in his last three starts and he is still saying he's still not at his best, which is quite incredible really.
Gini also had moments of brilliance during the game and got a goal of course. There were other positives in the game for me, I thought Mo Salah played really well and you can tell he's desperate for a goal, but nothing was falling for him.
Naby Keita as well, I thought had a good game, more so in the first half but it's good to see him get more game time under his belt as well.
Trent Alexander-Arnold once again showed his incredible quality with the ball at his feet with yet another mesmerising pass. The lad is world-class and is still only 21, a generational footballer that we are so lucky to have.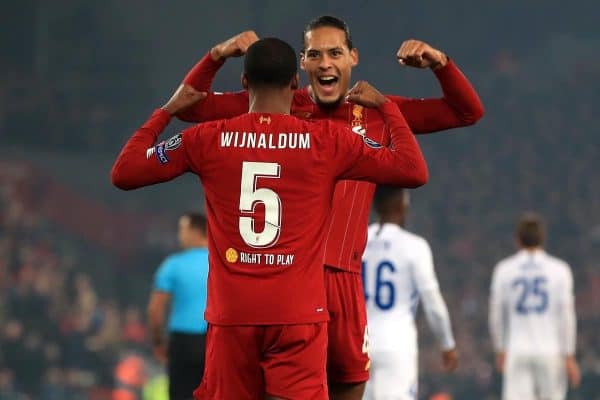 Matt: The main positive for the Reds was that they got the three points.
The result nor the performance were emphatic, but with Napoli drawing 1-1 with Salzburg, it was just important to get the win and move top of the group.
After the rollercoaster of the last couple of games, this one was a little easier on the heart. Like Jack, I thought Ox's showing was promising too – he should be coming off the bench at the very least on Sunday.
If I was Klopp, I might even start him. He adds something a little bit different to the midfield and, of course, he has previous in big games against City.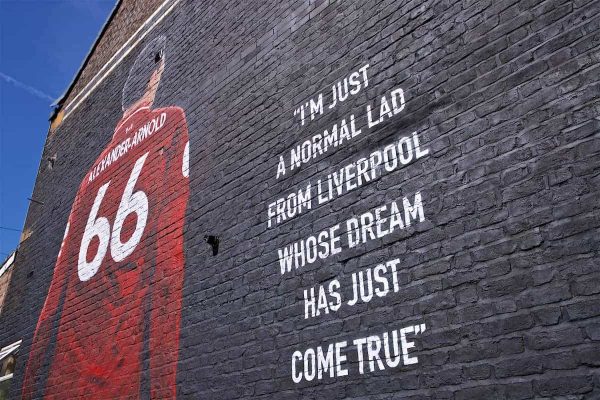 Joanna: It was Bonfire Night and the constant sight of fireworks and bonfires themselves on the way to Anfield, and from my seat, was something new for me when going to a game – it added a unique element to the night as the game itself was not as lively.
I was also able to stop by Trent's mural and it's incredible, and as Jack mentioned he had another brilliant outing and he will only continue to grow in stature both on and off the field.
On the game itself, it's hard to disagree with what has already been said about Ox who occupied a number of positions on the night, and I was similarly impressed by a number of things Keita did in the early stages, but he simply needs more time and confidence to become a consistent threat.
That's five wins on the trot now in all competitions and our hearts were given a bit of a respite period before City, and vitally this win sets us up to secure qualification against Napoli and the chance to rotate against Salzburg.
The bad…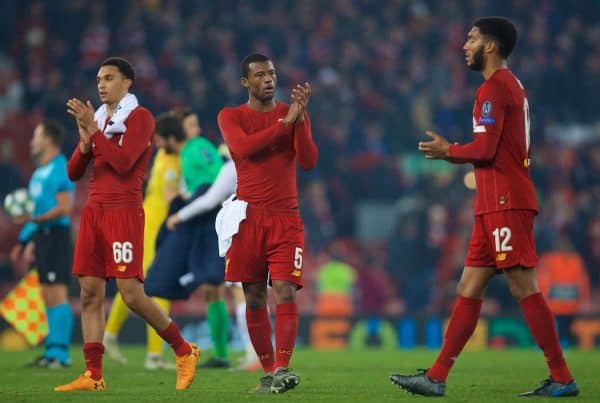 Jack: Yes, we won but all in all we were far from our best and made hard work of it against a Genk side who have had a poor start to the season and are eighth in the Belgian league.
Another game without a clean sheet and to concede from that corner was poor, everyone just seemed to be asleep and once again, like at the weekend, it was a set-piece that we conceded from.
There were a couple of moments where people were caught out of position and there were lapses in concentration, it was very sloppy at times and I think it was very obvious that the players had the City game in mind.
It's hard to be negative at this moment in time because we just don't lose and Genk, without disrespecting them, was a game that we knew we could win without going out of first gear.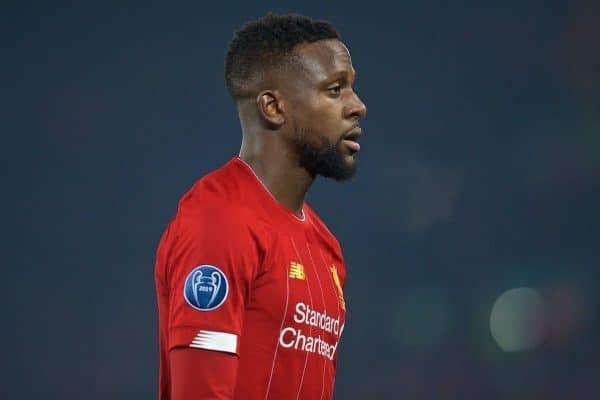 Matt: I was sat in the upper tier of the main stand and I have to say the atmosphere all around Anfield was very poor for a Champions League night, and that seemed to rub off on the pitch at times.
There is an argument that the players managed the game well and did just enough to keep Genk at arm's length throughout, but the missed chances – albeit with a few changes in the starting XI – weren't great.
The Genk equaliser and the late pressure seemed to shock the Reds into life, but other than that they were certainly below-par – almost complacent (perhaps, understandably, with one eye on Sunday).
Origi was the man who missed a couple of big opportunities – if he was as good at starting games as he is at coming off the bench, he'd be in the side most weeks. He wasn't great last night, but at the same time, you wouldn't bet against him scoring the winner next weekend.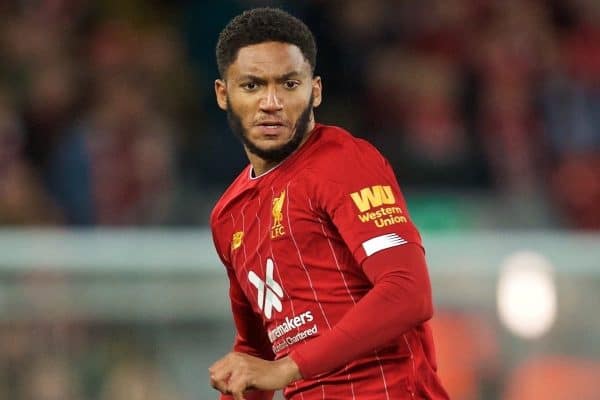 Joanna: I too was in the upper main stand and the atmosphere was very tame, it did pick up in the second half but it really did feel as though everyone, players and fans alike, were saving themselves for Sunday.
It's certainly understandable, but the subdued performance ultimately ensured we did not collect a clean sheet for the eighth game in a row as we were caught on our heels for one of their only attacks in the first half.
It was also a shame to see Gomez struggle at times, especially with his positioning, but it's understandable considering he has not been afforded many opportunities to rediscover any form or rhythm.
Also, does anyone else still get infuriated when they take the bottle caps off your drink at stadiums – it's a nightmare.
And with Man City next up, how many points do you feel Liverpool have to take from the two league meetings to move a step closer to the desired goal?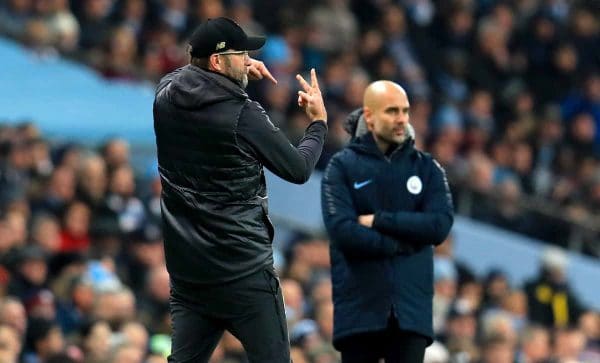 Jack: Out of the six points available in the league biased me says we will take all six – but realistically I think four, which will be massive in our quest for the title.
The City game on Sunday is massive and will be one of the biggest games of the season, but I'm very confident going into it.
We have so much quality in our squad at the minute, not just in our starting XI but when changes are needed we have the personnel on the bench to come in and change the game.
I truly believe this team is capable of blowing them away on Sunday. We also have Anfield which we've seen can cause City to panic and not feel comfortable.
They're coming to Anfield knowing that they need the points, but also that we are the favourites and a win for the Reds will put us nine points ahead and it shows how much pressure is on them going into the game, not to mention all their injury problems as well!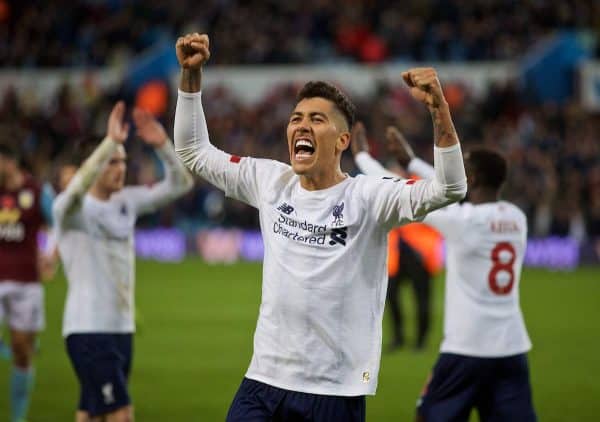 Matt: The two matches against Man City are going to decide the title this season, almost certainly.
City have dropped more points in other games so far but the Reds will face that reality themselves at some point, especially with the ridiculous schedule to come.
I always fancy Liverpool in the big games and the Reds can definitely win at Anfield on Sunday.
Without Aymeric Laporte, Pep Guardiola is terrified – hence the Sadio Mane jibe – and Klopp's men should have too much.
Beat City at Anfield and draw at the Etihad, with the six-point buffer that already exists, and the Reds should take the title. Easier said than done, though.

Joanna: I've heard some suggest walking away from the two games against City with the same amount of points would be okay, but, for me, four from six is non-negotiable.
We took just one from them last season and were left to hope for other team's to do us a favour that even we could not manage and this time around, regardless of our current lead, we have to ensure they are the ones pleading for others to do what they could not.
As Matt noted, we will inevitably drop points at some stage of the season and having been afforded the chance to rotate the squad we are, at this moment, in prime position to ensure it does not come on Sunday.
It will not be an easy task but with Anfield on our side, our recent run and Pep showing some cracks – it is certainly achievable to take three points from the first meeting set us on course for the dream we all want to come to fruition.