Virgil van Dijk has given a wide-ranging and interesting interview with Goal.com, in recognition of him winning their best player award.
The website's annual Goal 50 award is given to the best player in the world as decided by their journalists around the world.
Van Dijk landed top spot in the men's half of the 50 this year – American international legend Megan Rapinoe won the women's award – ahead of Lionel Messi and Mohamed Salah, who were second and third respectively.
Other Liverpool players in the top 25 included Sadio Mane (fifth), Alisson (seventh), Trent Alexander-Arnold (15th), Roberto Firmino (17th) and Andy Robertson (23rd).
To commemorate winning, Van Dijk spoke to Goal about his career to date, from his debut in his home nation to his moves to Celtic, the Premier League and ultimately Liverpool.
Featuring messages from former managers and team-mates, a video interview saw Van Dijk explain how he learned from each phase of his career, culminating in his current status as the world's finest defender, a Champions League winner and a Ballon d'Or candidate.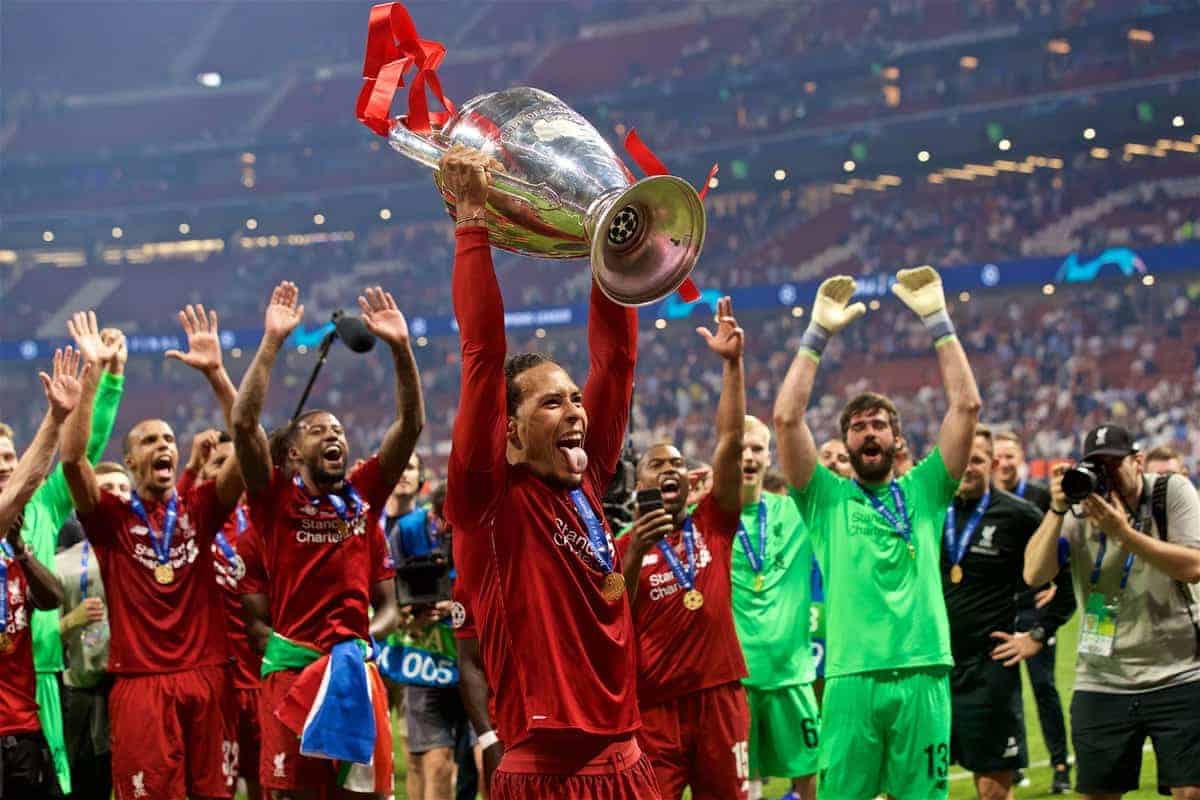 Regarding his move to the Reds and what has happened since, Van Dijk was clear about being delighted with life at Liverpool.
"I made the decision based on many things. My feeling is always the most important and Liverpool were the strongest in multiple factors. I've been here almost two years now and so far so good!

"In football you can never know what happens in the future but I'm very happy I made the decision to come here and hopefully it'll always be good.

"I wasn't expecting to be in the Champions League final straight away if I'm absolutely honest. To be there was something very special.

"What I felt before the final in Madrid is that I don't want to do the guard of honour, getting your silver medal; that feeling [from Kyiv] is the worst you can have at the time. I thought about it before the game and thought 'We have to get that trophy no matter what'.

"Not a lot of players in their career win the Champions League and we actually did it. We'll be remembered in Liverpool history for that."
Virgil has certainly made an enormous difference to the Liverpool defence and the team overall.
His influence has been felt almost from day one, and he has become not just a leader at Liverpool, but one of the best defenders on the planet.
The No. 4 also discussed the likes of Jurgen Klopp, his Kop tune – "What a song!" – and team-mates Gini Wijnaldum and Trent Alexander-Arnold.
Van Dijk acknowledges he's fortunate in his timing, playing for Liverpool under Klopp as we head back to the top, and also captaining the Netherlands as they rebound in a big way. Here's to plenty more seasons with Virgil as our centre-half!