Jurgen Klopp has no concerns over his side's ability to forget Man City and remain firmly focused on a Genk side intent to "strike back" in their Champions League game at Anfield.
Liverpool will welcome European action back to Anfield on Tuesday, with the Reds heading into the clash with a spring in their step following a memorable, yet dramatic, last gasp win over Aston Villa.
The Reds ensured their unbeaten start to the Premier League season remained intact and although a clash with Man City looms large, Champions League football is now on the agenda as Genk make the trip to Merseyside.
And Klopp was, rightfully, in "no mood to talk about City" despite Pep Guardiola's recent comments accusing Sadio Mane of diving, as his and his sides' focus remain firmly on the visit of the reigning Belgium champions.
"The story the boys wrote in the last three years was only possible because we were always focused on the next game with all we have," he told reporters.
"Nobody thinks at this moment, and I don't have to tell the boys, that City is on Sunday and tomorrow is Genk.
"We have big ambitions in this competition tomorrow night and it's still an open group. Everything is possible so we have to be 100 percent spot on and we have to create an incredible atmosphere again and make life as uncomfortable as possible for Genk."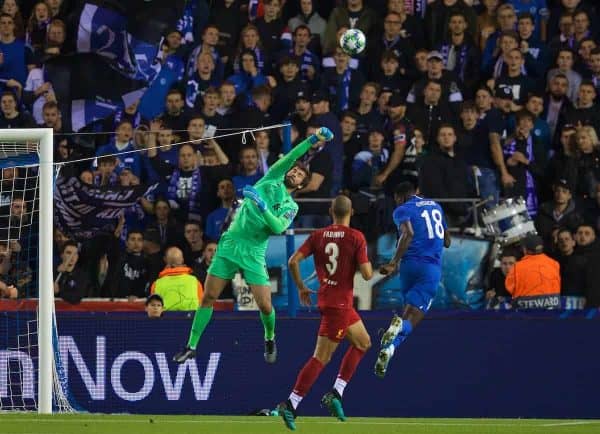 The Reds can cement their place in the last 16 of the competition with two successive victories over Genk and Napoli at Anfield, but the boss remains aware that Group E remains delicately poised and such qualification is only on the cards should Liverpool "respect each opponent" that comes their way.
And while Klopp's men secured a 4-1 win in the reverse fixture, the scoreline did not accurately reflect the tough nature of the outing as the Belgium side posed a number of questions to Liverpool's defence, and Klopp is expecting Genk to "strike back".
"The centre games of the group stage you have one away and one at home, last year we had it against Red Star Belgrade and we won at home very comfortably, and against Maribor [the year before] it was 3-0," he added.
"So maybe people expect something similar, but [Genk] will want to strike back, that's how football is and it's 100 percent clear that we really have to put in a proper shift.
"The group is still open, for Genk as well – whatever their target, if it is now to go up in the group and qualify for the Europa League then that's still possible, especially if they win tomorrow.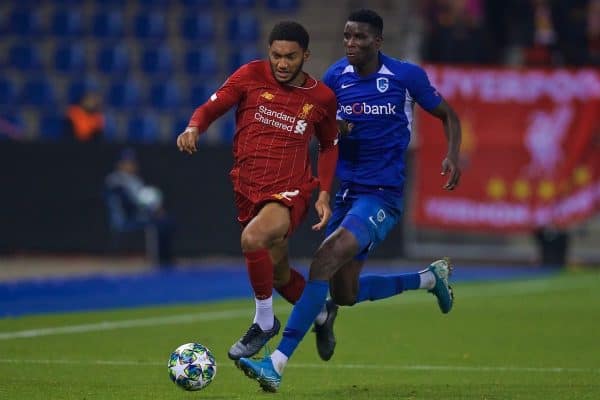 "They have big targets and that's what we have to respect. We always have.
"The story in the last two years is that we've always been spot on in the specific moments when it was really needed and we have to show that again otherwise we don't have a chance, and we don't deserve to go far in the competition, or even win it in the end, as you only have a chance if you respect each opponent."
The manager also fielded questions on VAR after another weekend where it made headlines for all the wrong reasons and Liverpool's current defensive record which has seen just three clean sheets in 17 games across all competitions.