Jurgen Klopp addressed the game's media before the Merseyside derby against Everton and spoke of his sympathy for rival boss Marco Silva and Divock Origi's last-minute winner last year.
Anfield in 2018 was the scene of a remarkable goal, as the Belgian forward scored a stoppage-time header to win the derby 1-0 after a Jordan Pickford error.
Klopp himself went racing onto the pitch in celebration, apologising afterwards for his lack of self-control in a quite crazy moment, but he didn't see that late three points as being a catalyst for the team's belief in themselves.
Since then, Liverpool have won games late on in matches with some regularity, especially this season against the likes of Aston Villa and Leicester.
Even so, the boss told assembled journalists that there were several instances in the derby which led to the end result.
"We didn't see it like that [laying foundations of belief], sometimes a win can give you a boost but it wasn't that moment—it was just a moment," he said.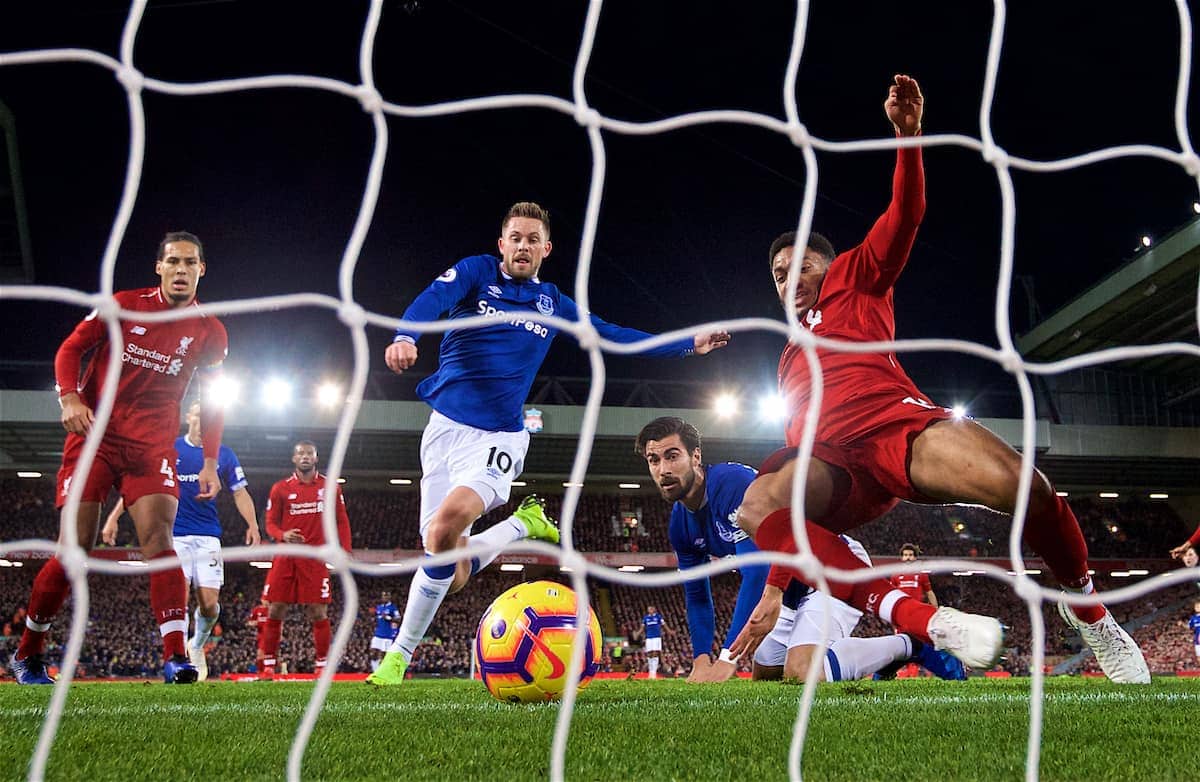 "There were a few things, Joe Gomez saved the ball on the line, that sort of thing. There were a few 'winning moments'.
"It's nothing to do with tomorrow's game though. There are enough other stories around this game."
With Everton not having won at Anfield in two decades, there could easily be a little complacency creeping into the squad mentality in a lesser side—but there doesn't appear to be a danger of that here.
Klopp, for one, wouldn't let his team get away with a below-par performance for long, while he also feels that the long run without a win plays more into Everton's hands than Liverpool's, in terms of being a motivational factor.
"We dont have to speak about quality differences. Are we in a better moment in the league table, yes, but the stats from my point of view help Everton rather than us; they want to strike back, they want to show they can do it differently, they can sort a lot of problems in one game.
"Everybody thinks there is no doubt about this team, how much they are connected to the club, and when you are then this is a game that whichever situation you are in, you want to win."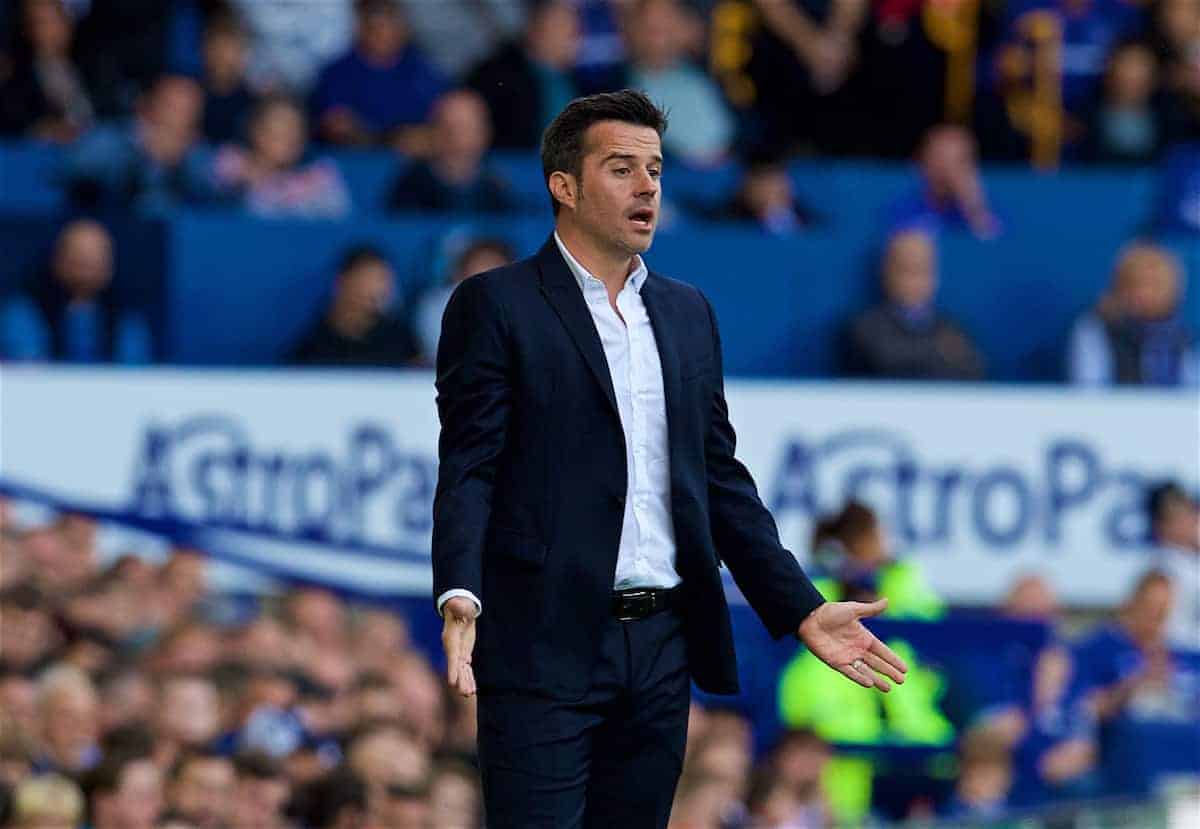 With his opposite number Marco Silva coming under increasing pressure recently, Klopp also offered his sympathies in terms of understanding the demands on a manager.
That said, Klopp also noted signs of recovery in the Toffees' last outing, which was a 2-1 loss against second-place Leicester—with another last-minute winner occurring there, too.
"Of course I have sympathy, I know how difficult the life of a manager can be. I am really on his side because I know about the job.
"But the most important game to analyse is the last one against Leicester and it was really close, they changed system and looked really well, caused Leicester problems.
"We expect Everton at their best anyway. It's a standout game for both teams during the season and both teams respect that. We have to make sure we are ready."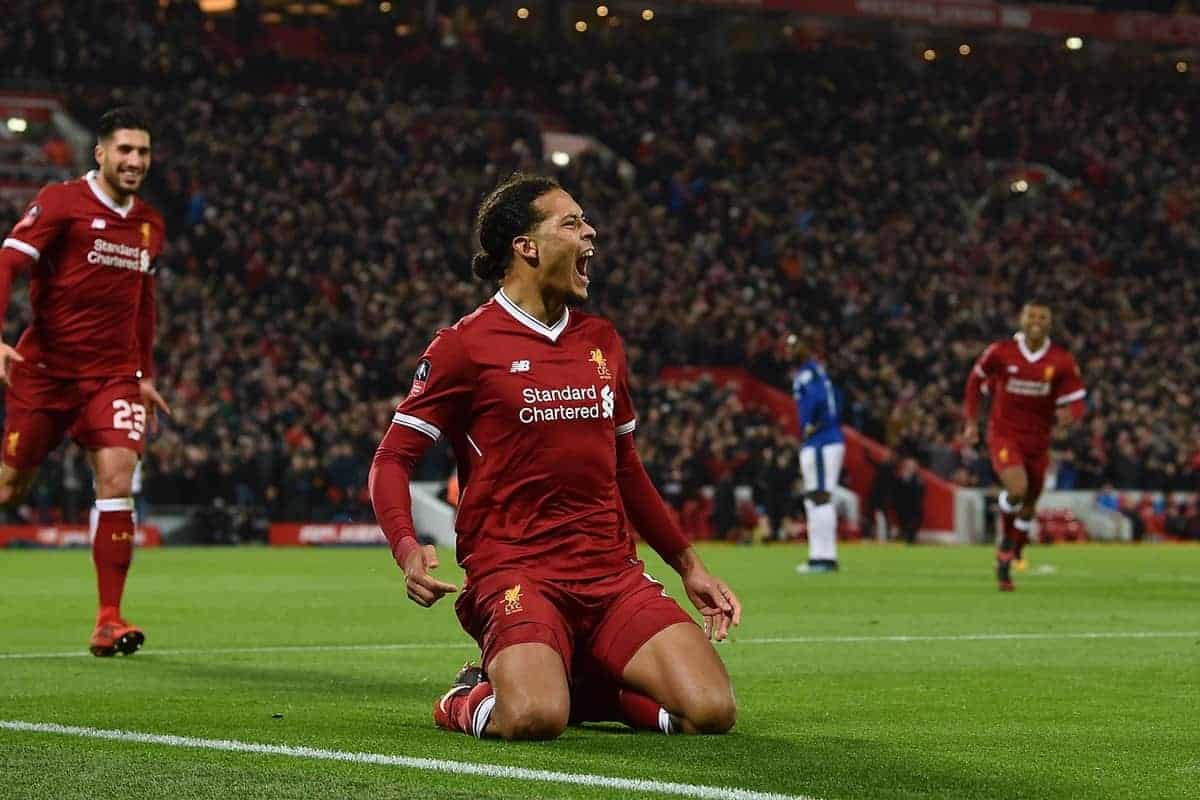 On the Reds drawing Everton in the third round of the FA Cup, Klopp was typically ironic in his reply.
"I didnt run through my living room celebrating. For both it's not exactly what you wish for. I have no problem playing Everton, it's a big game, a great club, big opponent…but it's the first round for us and them as well. Obviously we go always the hard way!"