Ever walked out of the house totally confident in how nice it looks out there, forsaking the need for a coat, only for it to rain on you a couple of hours later?
This was very nearly the footballing version of it on Saturday, at Anfield.
Leading 2-0 at half time, having spurned two even better chances to score, Liverpool could have been five up at the interval without breaking a compelling sweat.
Then came that late period of insanity. You know, just to keep us hooked. Even within the spirit of going 11 points clear before November has ended, there must be easier ways to win the Premier League title?
He's Virgil van Dijk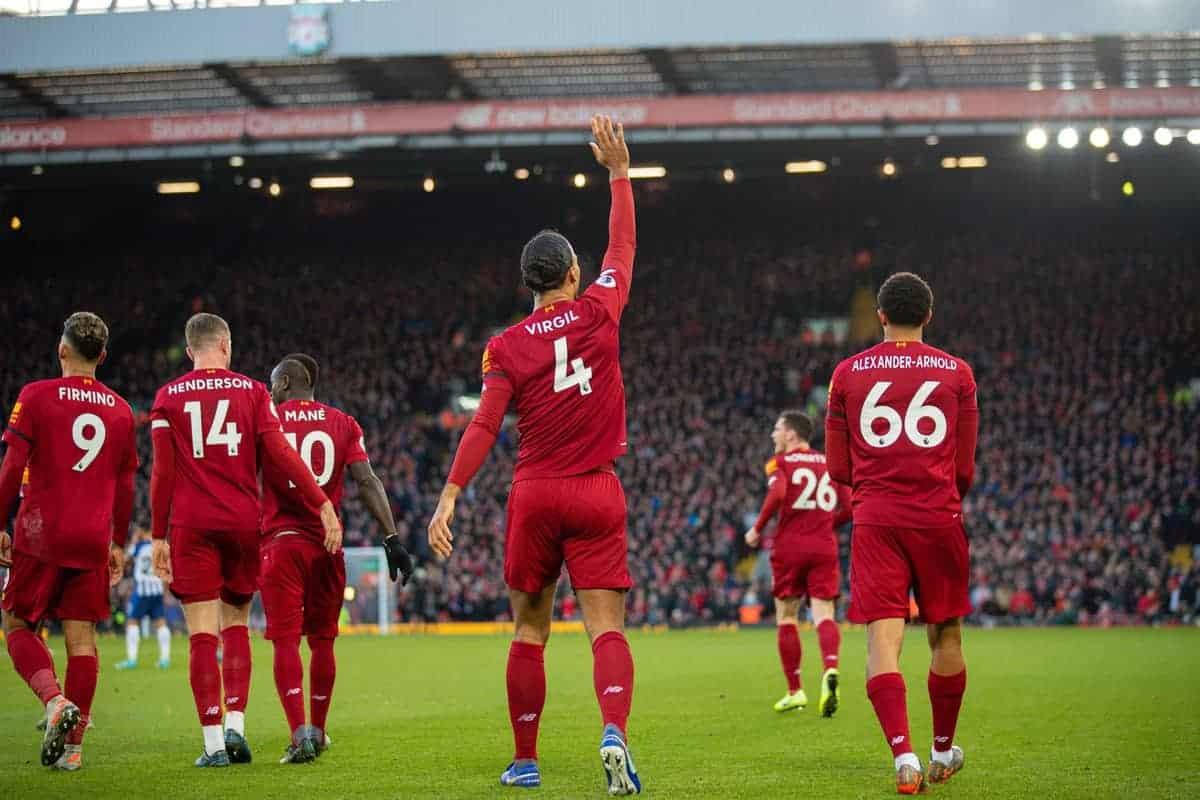 If the first half was all about Virgil van Dijk—and it was—then the second half was a tale of two goalkeepers. Two Liverpool goalkeepers.
During the first 45, Van Dijk was at his peerless best. I later spotted that Pat Nevin was so impressed that he was moved to suggest that he had been our best defender, midfielder and attacker during the first half.
Only a desperate, lunging, yet clean challenge denied Van Dijk an imperious hat-trick during the early exchanges of the second half.
It all seemed so simple. However, this is a Liverpool that hasn't kept a clean sheet for over two months now. At 2-0, you kind of know they need a third to be comfortable to the final whistle.
Churlish as it is to complain about a team that has dropped only two points in their opening 14 league games, the clean sheet issue is an anomaly that needs remedying soon.
When Alisson Becker returned to the team at Old Trafford against Manchester United, a collective sigh of relief was made. While Adrian had deputised with distinction, when push comes to shove, Alisson is Alisson.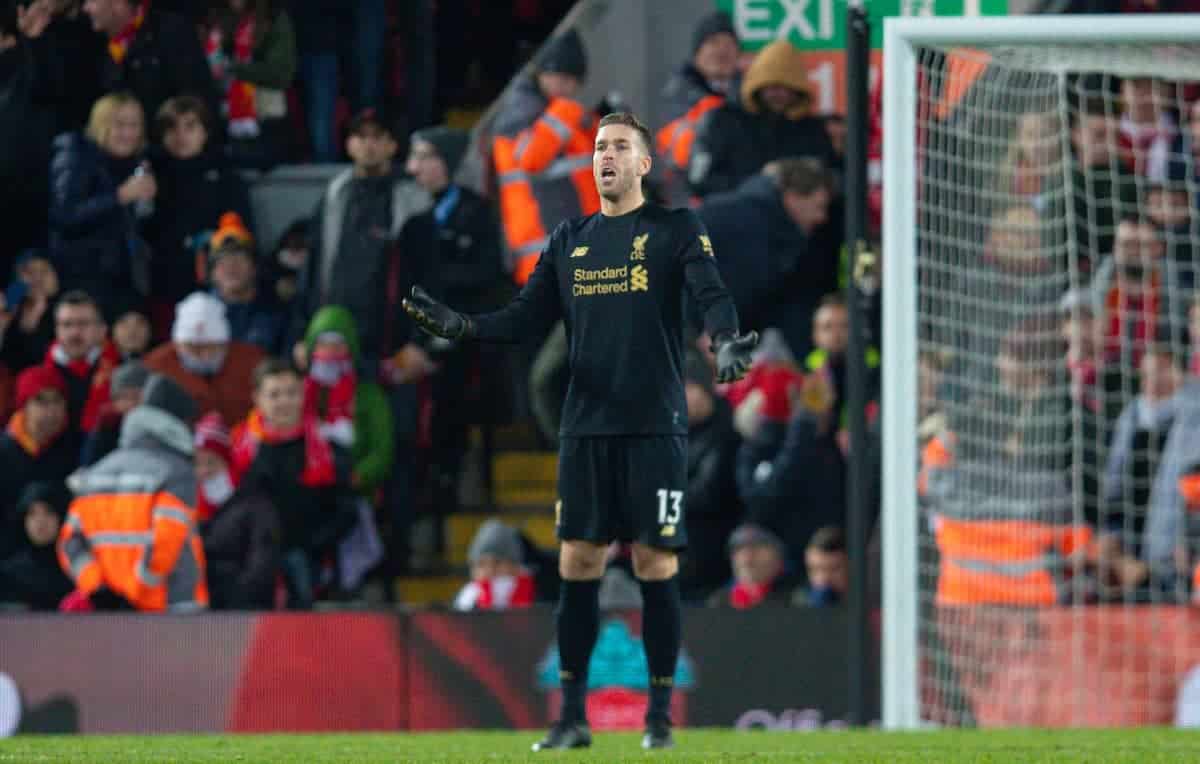 Alisson is yet to keep a clean sheet this season. This is all a mad departure from this time last year, when we were able to boast that he had conceded more goals at Anfield in 2018 as an AS Roma player, than he had as a Liverpool player.
His unnecessary sending off on Saturday means the Brazilian will now sit out the Merseyside derby on Wednesday evening.
Adrian can rise to the occasion though. The 16 minutes or so he played on Saturday afternoon showcased both extremes of our back-up keeper.
Crucial reaction saves were made, which offset the lack of organisation and concentration for Lewis Dunk's goal, the goal that created the unnecessary panicked conclusion to a game that could have been long since over as a contest.
There was also the one that squirmed from his grasp and frighteningly span towards the Anfield Road end goal line. Through it all, Jurgen Klopp decreed that Adrian was the man of the match.
A late cameo appearance when having been sat freezing on the bench. I can buy into Klopp's reasoning, but I'd quite like Adrian to keep a clean sheet on Wednesday. The laws of averages and all that.
Midfield Minefield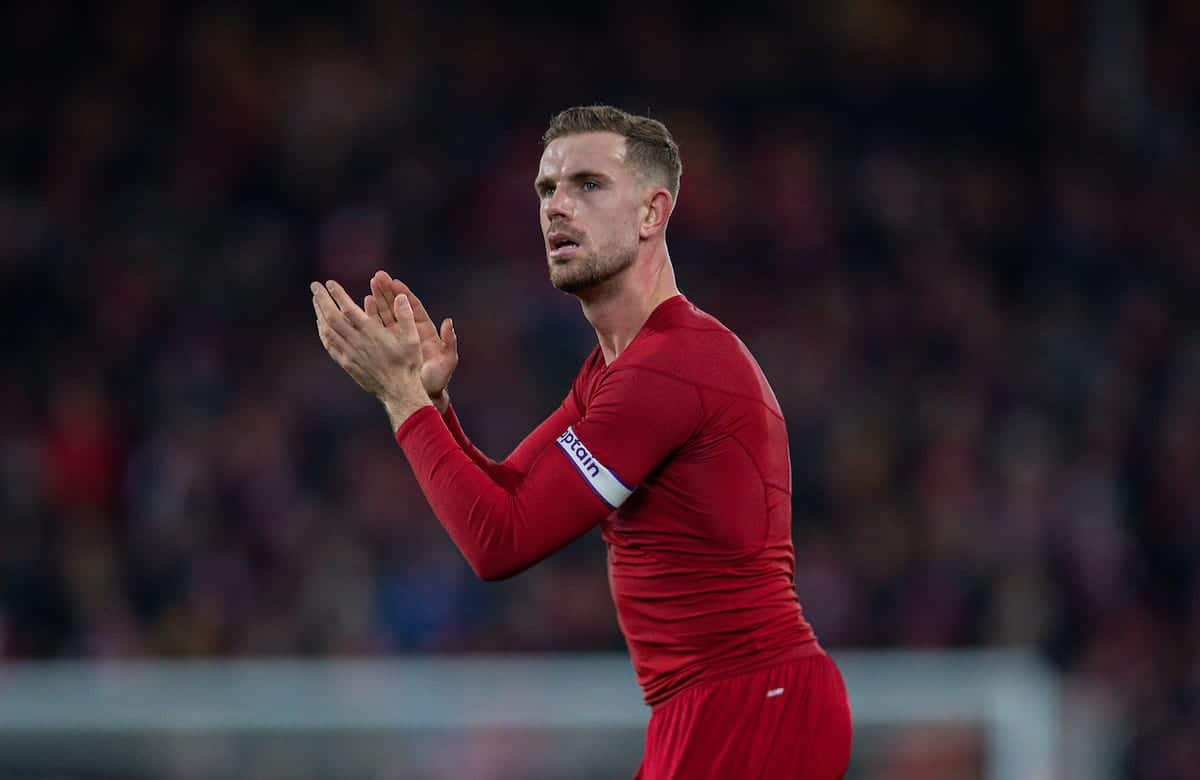 In the projected extended absence of Fabinho, it was always going to be interesting to see how the midfield set up. Alex Oxlade-Chamberlain, a player in form, was the obvious incomer, but how we would cover the loss of Fabinho was open to interpretation.
It altered the duties of both Jordan Henderson and Gini Wijnaldum and at times there was indecision over who should 'go' and who should 'stay'. Within this, it comes as no surprise that Brighton enjoyed a greater share of the ball than most teams are allowed by the Liverpool midfield. I'd expect James Milner to play against Everton.
With Van Dijk the goalscoring hero and chances being saved from Roberto Firmino and Sadio Mane, it wasn't the greatest day for our enigmatic front three. Mo Salah's afternoon ended early and he stewed over it.
December is going to be a test of endurance and the triumvirate of Salah, Mane and Firmino will need to be rotated, whether we—or they—like it or not. Plan B has predominately been Divock Origi, but Xherdan Shaqiri will have to come in from the wilderness too, at times.
Reinforcements?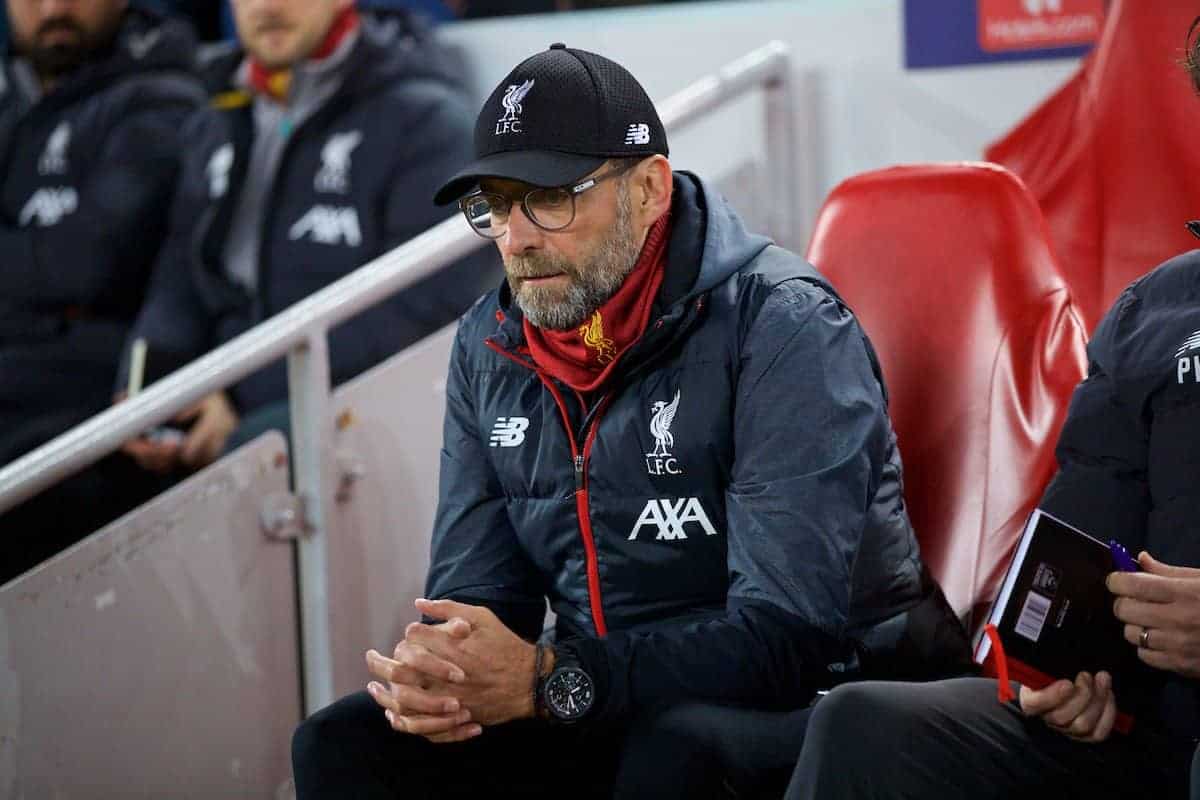 Harry Wilson made a fine contribution for Bournemouth, away to Tottenham Hotspur yesterday. Could we have him back for the second half of the season, please? We face them on Saturday, where he will be unable to take part. Maybe we could smuggle him on to the team bus?
There is so much to play for and there is value in extra numbers, if we can add any in January. Yet if we can't, or Klopp feels the personalities on offer would jar against what we already have, the pure relentlessness of this Liverpool can get it over the finish line.
Manchester City dropped points at Newcastle United, while Chelsea lost at home to West Ham United. Apart from Leicester City, I don't see relentlessness anywhere other than Anfield right now.
Pep Guardiola's team are lacking the ruthlessness of the last two seasons, while Frank Lampard's side are on a largely impressive learning curve, but one which means they will suffer sporadic blows such as the one they absorbed on Saturday.
It all means that the way things are shaping up, Brendan Rodgers remains the elephant in the room and we should view him with suspicion.