Mohamed Salah has acknowledged nerves in the Anfield crowd late into Liverpool's 2-0 victory over Watford, but insists "experience" eased them.
The Egyptian put the Reds ahead with a brilliant finish in the first half, but Alisson was called into action on a number of occasions as Watford pushed for a leveller.
A series of unforced errors led to Virgil van Dijk almost passing into his own net, while Abdoulaye Doucoure and Ismaila Sarr both wasted big opportunities for the visitors.
After Van Dijk's near-miss, there was a notable anxiety in the stands, which was a callback to previous seasons and a feeling that was seemingly overcome.
Salah struck again late on to seal the result, and speaking to BT Sport after the game stressed that, unlike before, Liverpool are now able to calm a nervous support.
"I think now we have more experience, we've played together for three or four years so we know when we can make the game calm, when we can make it fast," he explained.
"Sometimes the crowd panics a little bit, but we have experience, we've won a few games 1-0, so it's fine."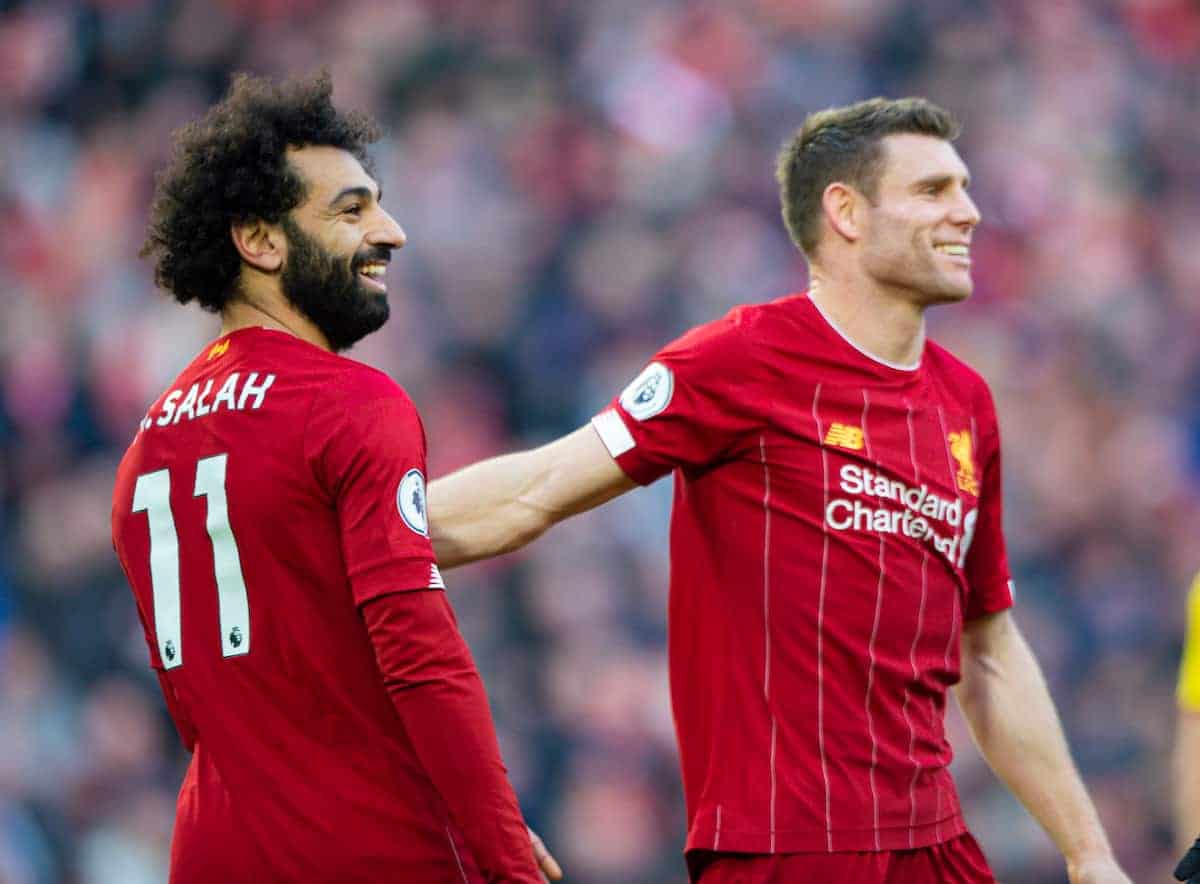 Another issue on Saturday came with a very windy Anfield, ensuring the Reds were not able to play at their fluent best, instead adapting to situations in order to capitalise.
James Milner detailed how Liverpool were forced to change their game, and how doing so to triumph over a Watford side under new management, ahead of a strange week for the club, was key.
"It was one of those days, the wind was difficult and it made it tough to play," the vice-captain said.
"Sometimes you've got to play the conditions, and we went long a few more times than we would have liked, I suppose. But sometimes you just have to play the game.
"They were always going to be up for it, a new manager coming in—we know what Nigel's like as well.
"You see how good the [Watford] team is from last year, they haven't lost a lot of players, so they're having bad time but we knew it would be tough, and it proved to be that.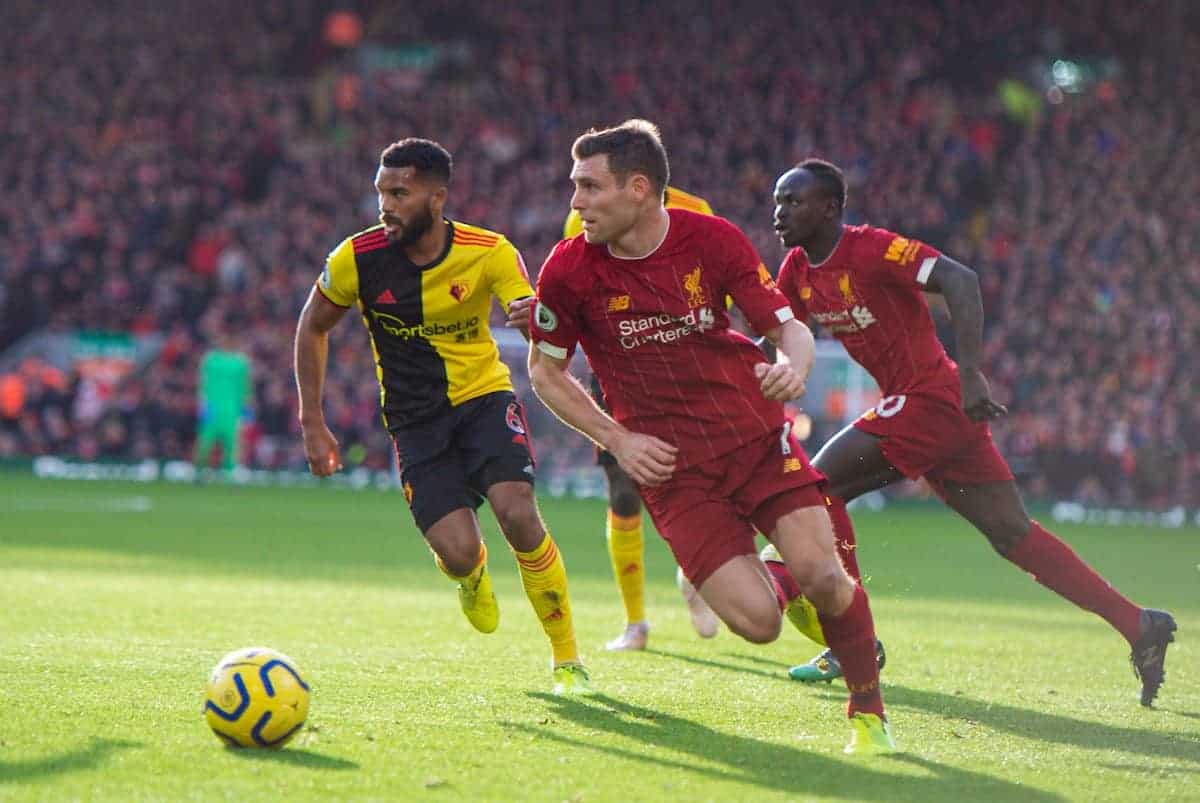 "[The wind is] not nice, obviously. It affects everything: the touch, the longer passes, crosses.
"But you have to do it, same for both teams and sometimes you've just got to scrap it out. It can't always be pretty and nice football.
"That's an important result today, to get those three points in the way we did, battling it out.
"And then obviously with what's coming up it was a big time to get the three points."
The first team are now heading to Qatar for the Club World Cup, before returning to play Leicester on Boxing Day, in one of the biggest games in the title race so far.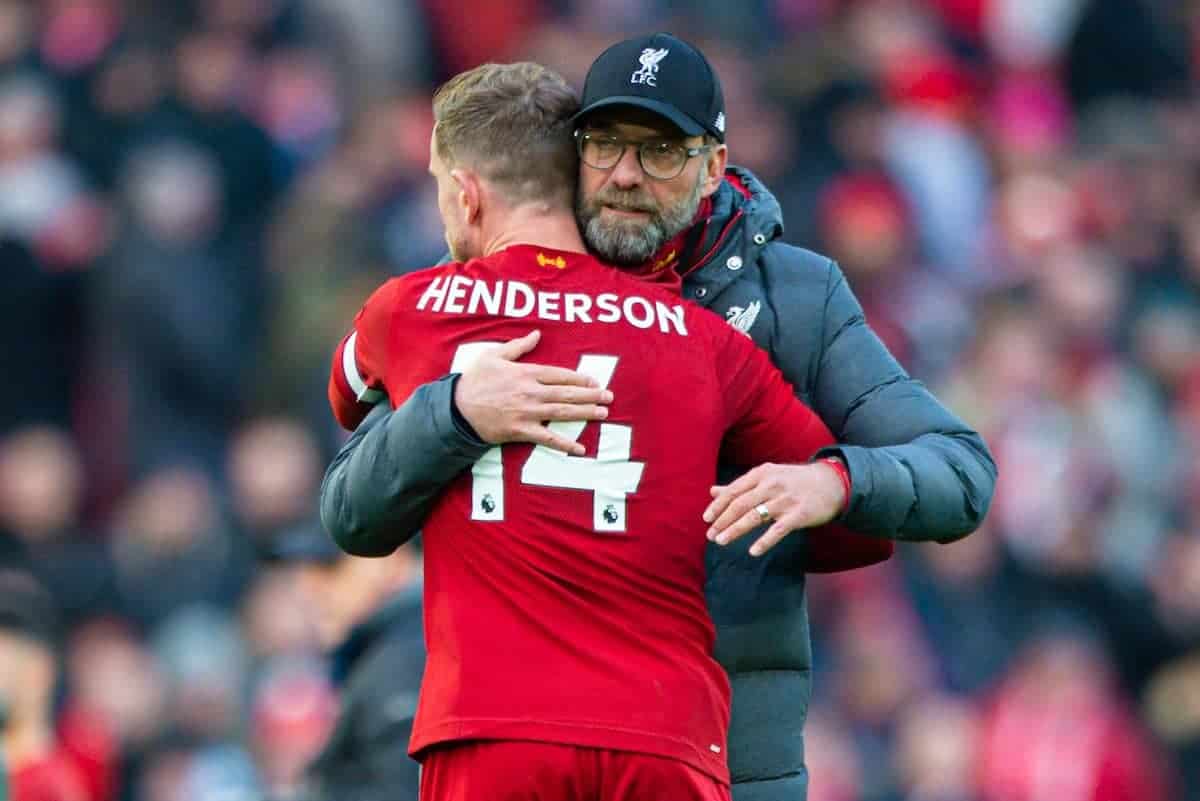 Milner lauded his team-mates for their ability to recovery quickly in a testing run, and keep momentum despite changes made to the side for every game.
"[You have to] keep recovering, concentrate on the next game, prepare and go again," he continued.
"This team is so good at that, [we have a] really good mentality.
"It's not easy, but that's the price of being successful, we want to win every game and keep pushing.
"You can see the quality in the squad, because changes are being made all the time, and that's what we need to do."