Liverpool smashed Everton to smithereens on another glorious Anfield night, providing more discussion points after a rotated team shone brightly.
The Reds swept aside the blues in the Merseyside derby, with a 5-2 scoreline belying the fact Jurgen Klopp made five changes to his lineup.
Despite not featuring heavily this season, and certainly not of late, Divock Origi (twice) and Xherdan Shaqiri both scored, Gini Wijnaldum hit another and man of the match Sadio Mane scored one, assisted two and was generally exceptional throughout.
Liverpool again go eight points clear at the top of the Premier League and the talk is of Klopp having good options in his squad once more after several came in from the cold to perform well.
With so many talking points arising from the game, This Is Anfield's Karl Matchett (@karlmatchett) spoke to Matt Ladson (@mattladson) and Clark James (@ClarkJamesYNWA) to get their thoughts on the best and worst of the night—and on who comes into the side for the next game, after an impressive batch of performers following Jurgen Klopp's rotation.
The good…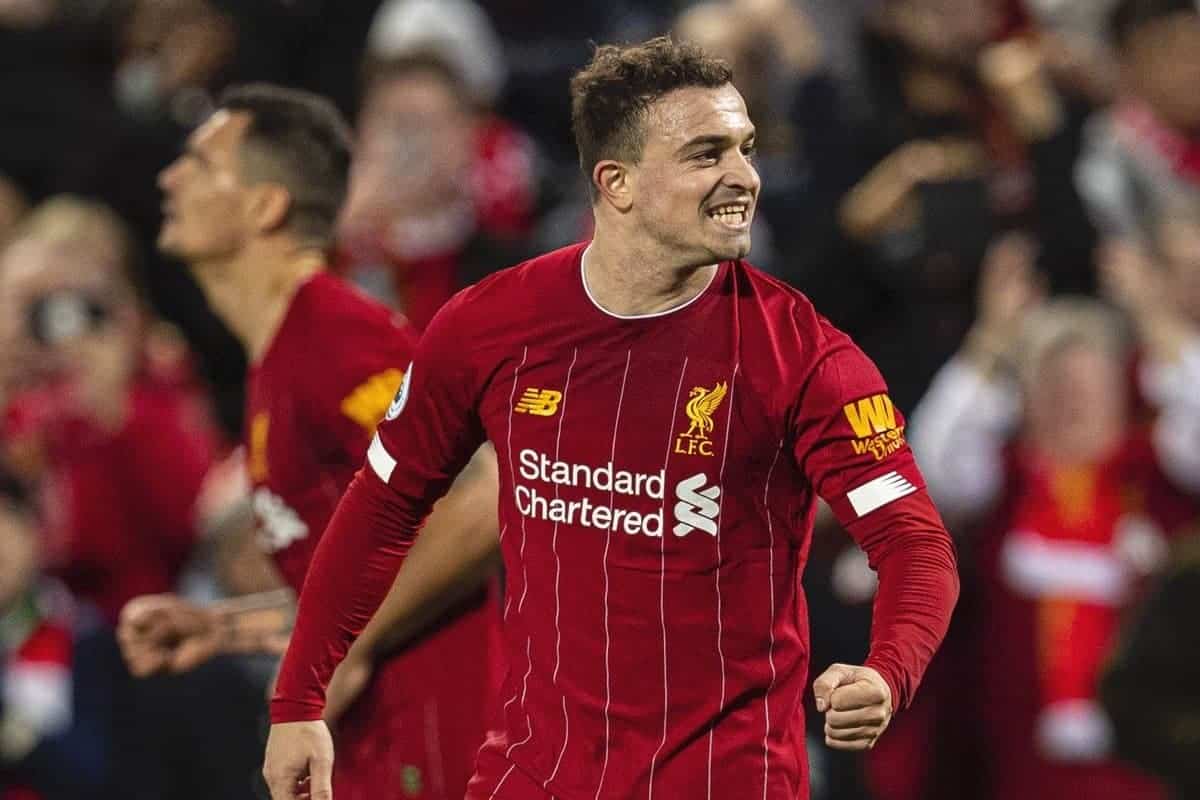 CLARK: Strength in depth, first of all..
What a team performance – even though we rested Hendo, Bobby Firmino and Mo Salah and were without Alisson, Fabinho and Joel Matip.
The energy and dynamism in the attack was a breath of fresh air, really, after somewhat laboured recent performances.
I thought Adam Lallana brought the energy in the pressing without the ball that we've lacked lately and Shaqiri brought the dynamism, the flair and the movement when in possession.
Origi's running behind defenders made us unpredictable, as Mane turned into more of a playmaker in a deeper role. I really loved that aspect of his game.
MATT: Sadio Mane. What a player. He's been absolutely incredible this season and once again provided a world-class performance. Those two assists were sublime, and then his goal, first-time on his weaker foot… incredible.
I doubt five goals of such quality have been scored in a single game before. All five were goal of the month contenders.
The team selection was 'good' in that it proved to be successful, and I'm not sure you can overstate how important it was to give Firmino, Salah and Henderson a rest. That's very good for the longer term.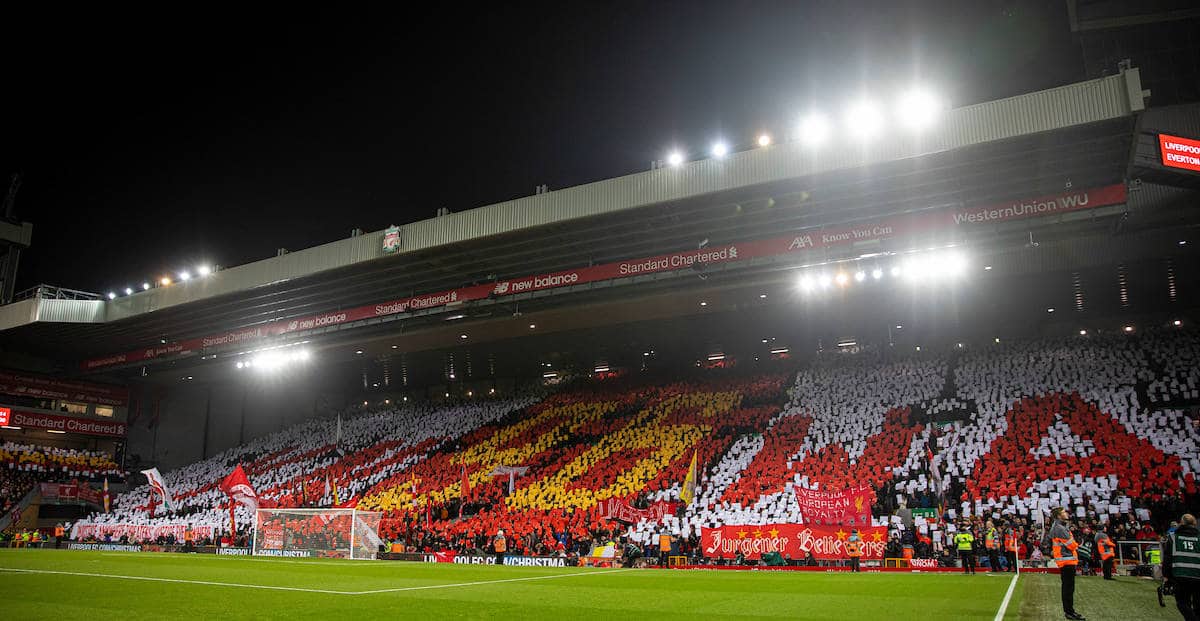 KARL: Agree with the two above that Mane was unreal.
He was a big part of another aspect of the game: the assists being better, or at least as good, as the goals! Not sure that happens too often.
It's also worth noting the exceptional pre-match support for the Hillsborough campaign and props to Ally McCoist talking about it on Amazon's coverage, as some of the other providers skim over it or ignore it entirely.
Also pleasing was the fact we kept attacking after leading, which has not always happened this season. Oh, and we put Everton in the bottom three.
…the bad…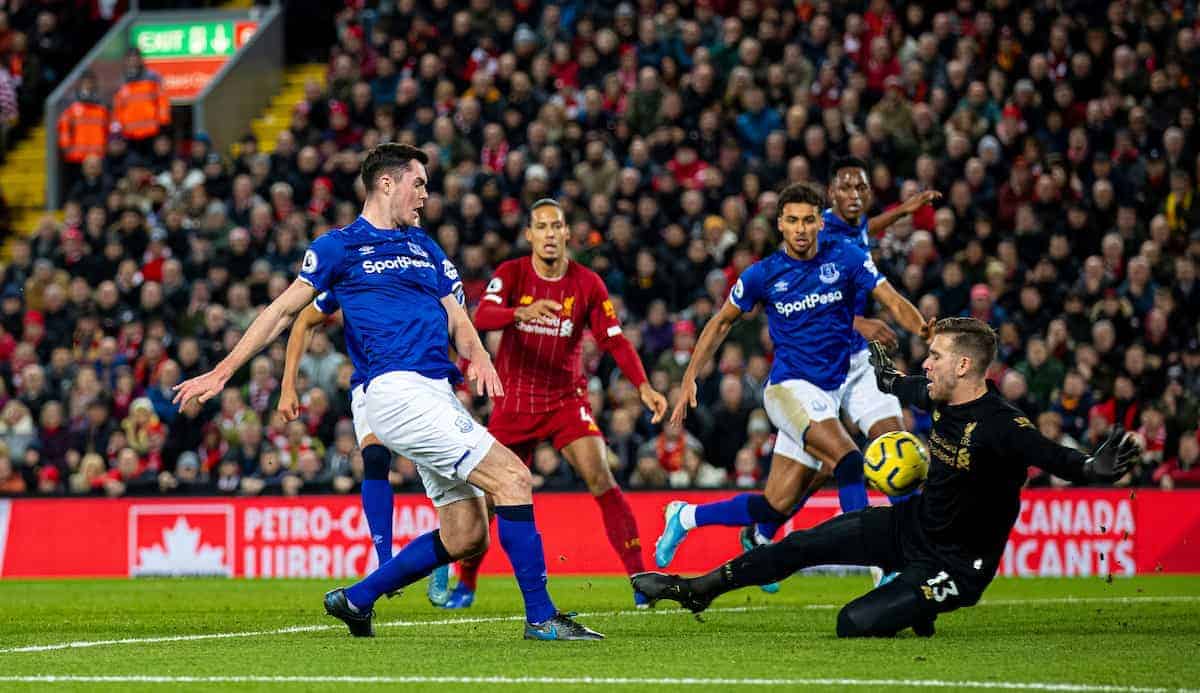 CLARK: We keep conceding goals.
And that's not the biggest issue: It's the timing of the goals we concede, which gives the opposition life, at times in matches which feels completely unnecessary.
MATT: Obviously the two goals. The lack of clean sheets is a worry and we really need to get that back, somehow.
I didn't think Lallana was good, but maybe he wasn't bad either. That flick inside the box that messed up an excellent attack absolutely infuriated me. Then when he was caught in possession doing too many turns in the middle in the second half.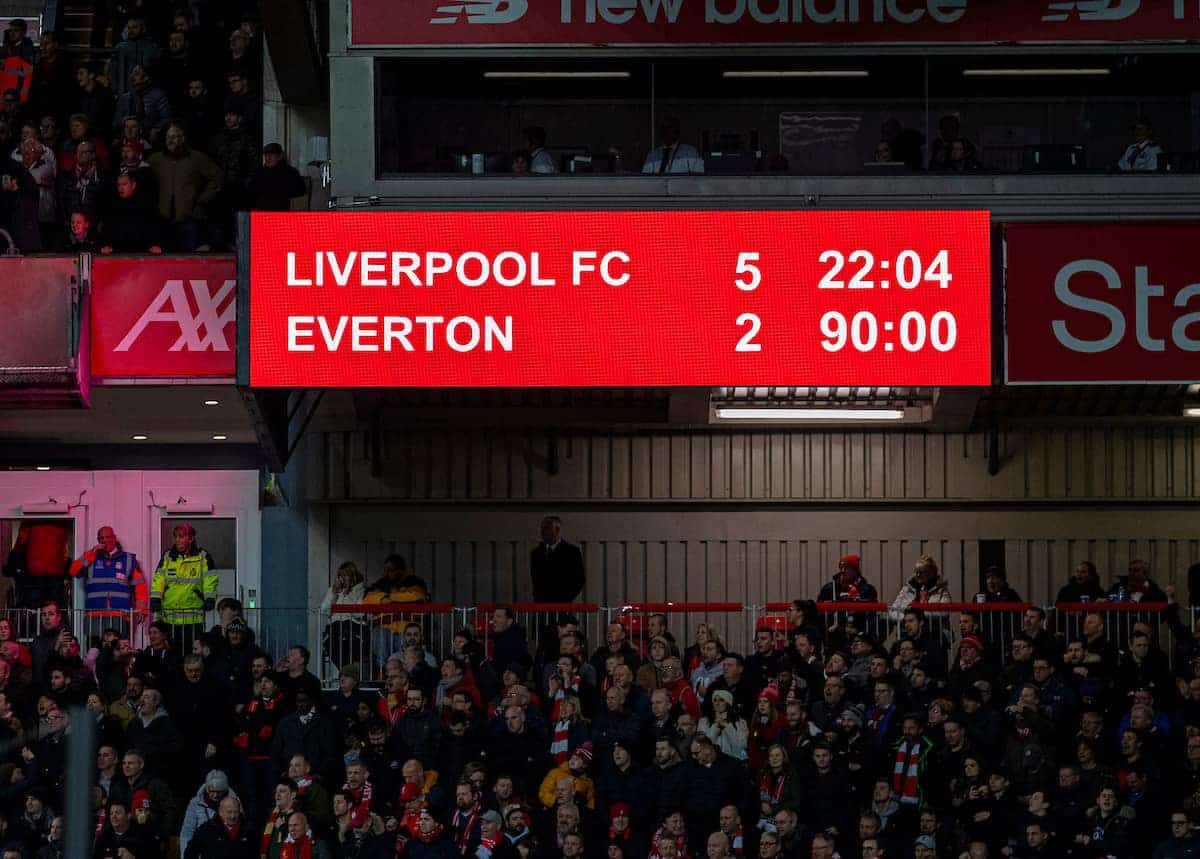 KARL: Well it's not Liverpool-related but Gylfi Sigurdsson was utterly dreadful.
From our perspective, the defending remains too open and we're not stopping crosses aggressively enough.
To be picky about perfection, Mane's late misses could have added a little realism to the scoreline if he had put them away…I mean, was 5-2 really reflective enough of the gulf between the teams…?!
…and who gets the nod to start at Bournemouth, three days before our trip to Salzburg?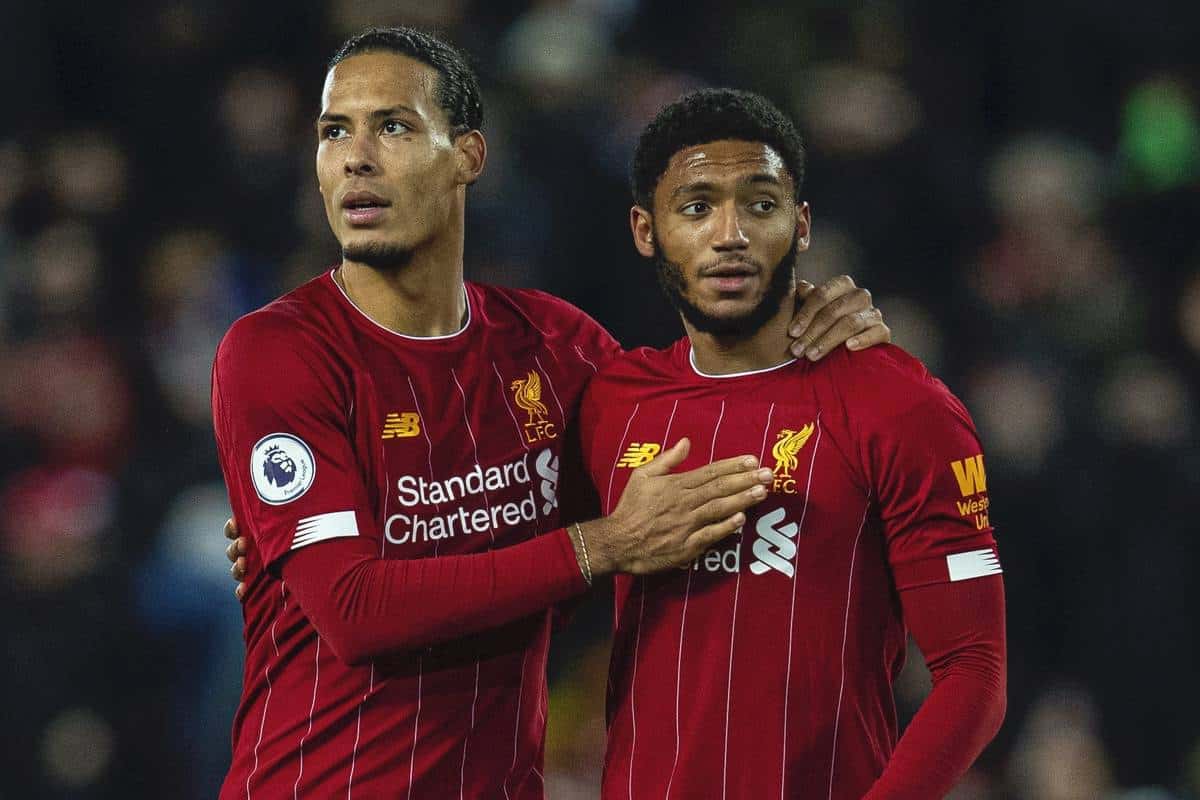 CLARK: I'd go with Alisson; Trent, Gomez, Virgil, Robertson; Henderson, Wijnaldum, Oxlade-Chamberlain; Salah, Firmino, Origi.
It's perhaps tough on Shaq to leave him out after a good display, but he'll come off the bench and sort us out.
I'd leave Mane out because he's played loads and we have fresh legs on the bench with a huge encounter in Austria to come. Bring Gomez in to rest Lovren, who's been class since stepping in for Matip, but he is injury prone and we need to protect him going into this important period.
MATT: I think it's clear that Alisson, Henderson, Ox, Salah and Firmino come back into the side for certain.
I'd add in Keita and Gomez too, meaning you have plenty of fresh legs – and some (Mane, Wijnaldum, Lovren) players rested ahead of Salzburg.
I'd go with: Alisson; Trent, Gomez, Van Dijk, Robertson; Henderson, Keita, Oxlade-Chamberlain; Salah, Firmino, Origi.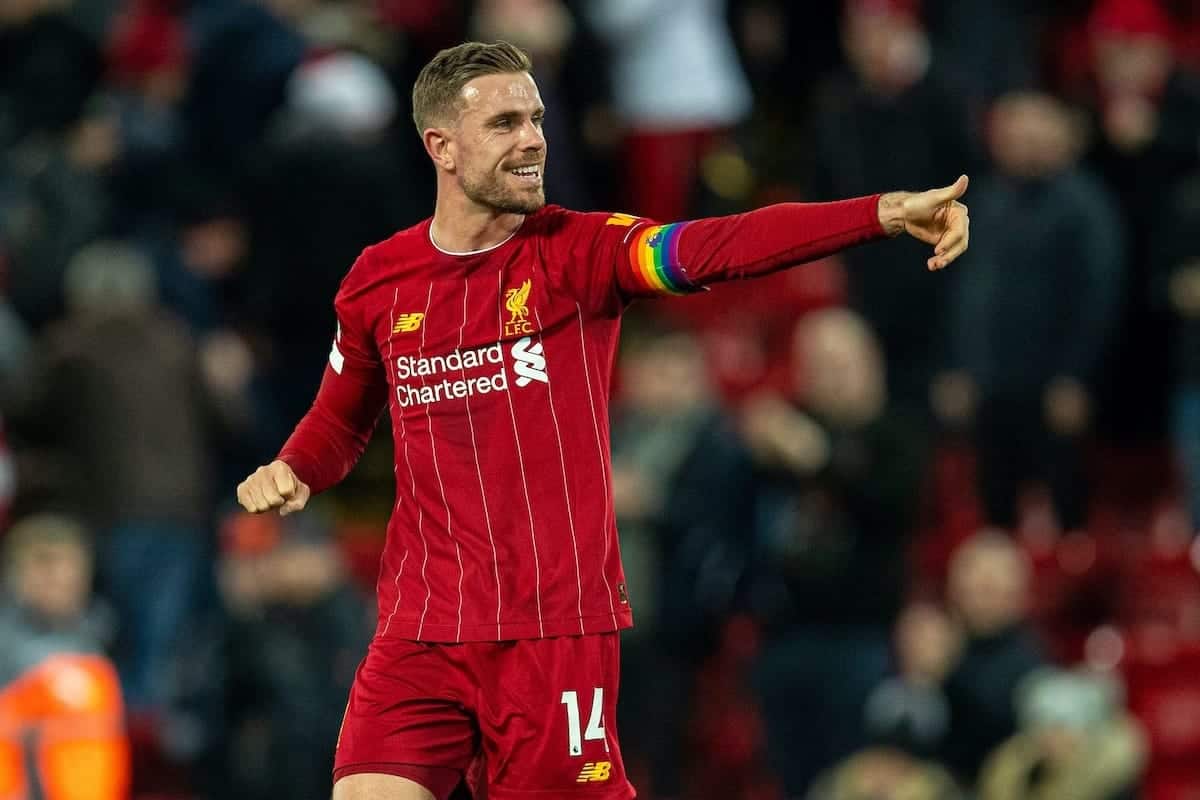 KARL: Bournemouth have been poor recently but I'd expect a response from them, especially with how Eddie Howe was talking after the Palace defeat.
That means I want plenty of good attacking options in place – but at the same time we need to rest some before Salzburg. Given the importance of that game and the energy levels we'll need in key areas, I'd choose to leave Trent, Lovren and Gini out here.
And Sadio can come off early if we have the points wrapped up.
Alisson; Milner, Gomez, Van Dijk, Robertson; Henderson, Oxlade-Chamberlain, Keita; Salah, Firmino, Mane.