Roy Evans and Gerard Houllier were doomed from the off, placed in an "impossible situation" and the former now recognises he should have been "strong" from the very start.
From youth player to the first team, reserve manager to first-team manager, Evans was an ever-present at Liverpool for 35 years.
He worked under and alongside Bill Shankly, Bob Paisley, Joe Fagan and Ronnie Moran, he's the last surviving member of the original Boot Room, envied for its continuity in producing top-class managers.
"Those men taught me how to be a coach. We didn't have any qualifications. There were no badges," was how Evans reflected on his football education with Sky Sports. "When you have people of that quality, you cannot help but learn from them," he added.
When Graeme Souness left Anfield in January 1994, Evans was offered the top job and like Paisley and Fagan before him, he was reluctant to take it. But after determining that he "deserved" it and "had been at the club long enough and I knew what I was doing", he was given the keys to the kingdom.
Evans would spend four-and-a-half years at the helm, guiding the Reds to a League Cup and four successive finishes inside the top four from 1994/95 onwards.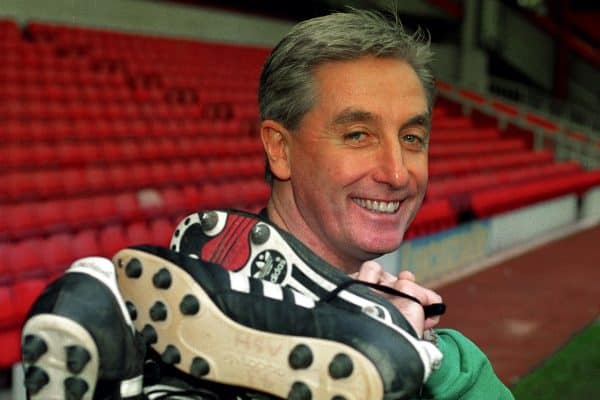 Liverpool were renowned for their attacking football and ability to entertain but with little to show for it in the form of silverware and sustained title challenges, the club appointed Gerard Houllier as joint-manager alongside Evans for the 1998/99 season.
It lasted all of three months. Confusion reigned supreme as players did not know who to approach, team selection was not mutual and in the end Evans would walk away in November 1998 as it was "an impossible situation" to navigate.
But time offers one a period of reflection, one which has led Evans to recognise that he should "have been stronger at the very start."
"Looking back in hindsight it is very easy to say that it was the wrong decision. Even if they had said they were sacking me that would have been better than what they did," Evans explained.
"The game was bringing in ideas from Europe at the time so the idea was probably decent enough but I should have been stronger. OK, bring him in as director of football or some other title if you want but you cannot make him the manager. It just did not work.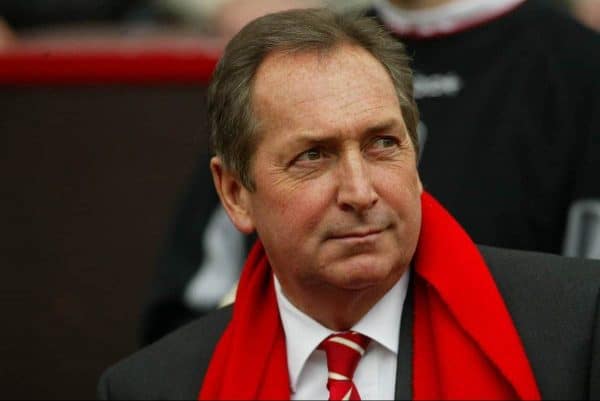 "It was not anyone's fault and it is certainly no disrespect to Gerard because there was no way he was going to turn Liverpool down. But it was an impossible situation for us.
"When you start talking about team selection and one of you wants to pick this player and the other wants to pick another player then it causes problems. I would pick one team and Gerard would pick another. Someone has to have the final say. That is where it fell down.
"The players are not stupid," he added. "If they have been left out of the team and they think it is my decision then they would side with Gerard. The ones who thought they had been left out because of Gerard would side with me. It was not easy at all.
"I walked away of my own accord. I wasn't sacked or anything like that. I walked because I just didn't think it was the right thing. There was a lot that went on and you have to live with that but I should just have been stronger at the very start.
"That is life at the end of the day. Football is a cutthroat industry."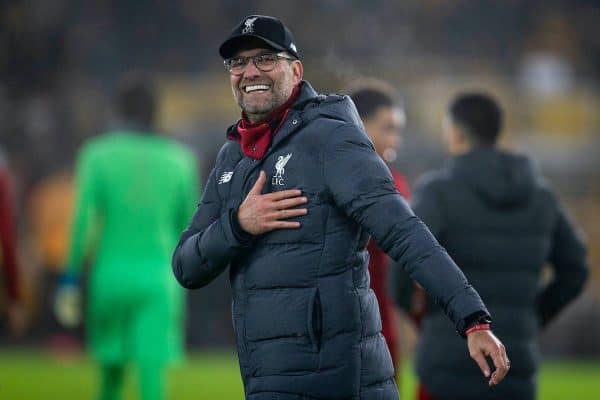 And as for present day, Evans, like everyone associated with Liverpool Football Club, was enamoured by Jurgen Klopp and his instantaneous understanding of the fans, the club and the city.
"The great thing about Jurgen is that for some reason he got it straight away," he continued.
"He understood the Liverpool humour and he has a clear idea not just of how he wants to play but how the Liverpool fans want the team to play too."