Jurgen Klopp is hoping to take his Liverpool squad to France for another pre-season training camp, despite the Reds not being able to play any overseas friendlies.
Preparations for the 2020/21 season have faced a major setback due to the three-month break in the previous campaign, which will see the Premier League start on September 12.
Liverpool are currently on a two-week holiday following their final game of a title-winning season, but will be required to report back to Melwood straight after, with the Community Shield to be held at Wembley on August 29.
Pre-season training will therefore begin on August 15, and before the clash with either Arsenal or Chelsea, Klopp is eager for another trip to Evian.
That is according to The Athletic's James Pearce, who reports that "there will be no pre-season tour or lucrative friendlies played overseas" but a training camp is planned "as long as no new travel restrictions are introduced in the coming week."
The Reds have visited Evian, which is situated on the banks of Lake Geneva, in each of the past two summers, with the manager preferring it due to its remote location and top-class facilities.
Klopp is said to be plotting three sessions a day, while the players will cycle to and from training, as has become a tradition during their trips to the spa town.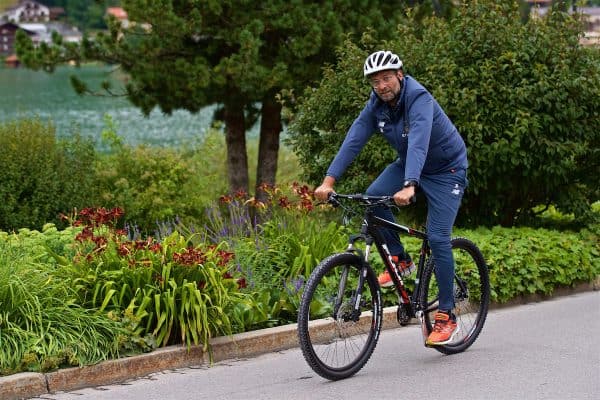 One of the major bonuses outlined by Pearce is that there will be "no player appearances to satisfy sponsors, no open training sessions [and] no press conferences."
This will allow the Premier League champions to prepare without any outside interference or media obligations, which could be crucial given how short the break is between seasons.
Liverpool are set to play a series of warmup friendlies in England, however, and these are likely to be played locally.
Tranmere have been opponents in each of the last four pre-seasons, and could be called upon again, while Bury, Fleetwood, Chester, Wigan and Blackburn may also be considered.
Blackburn already took on the Reds in a behind-closed-doors friendly before the Premier League's restart, and a similar approach is likely to be taken ahead of 2020/21.