Chelsea fans have experienced an up-and-down season, but how confident are they ahead of Sunday's League Cup final against Liverpool?
A big occasion awaits at Wembley this weekend, as the Reds look to claim their fourth piece of silverware under Jurgen Klopp.
Chelsea are the opponents, having gone from Premier League title contenders to more of a hit-and-miss outfit in recent months.
The Blues' big-game pedigree is undeniable, however, with huge experience in the squad and a top-class manager in Thomas Tuchel.
Ahead of the final, we spoke to Chelsea fan Chris Barbour (@chrisbarbour_) to get his thoughts on both sides' seasons and Sunday's crucial clash.
How do you assess Chelsea's season so far?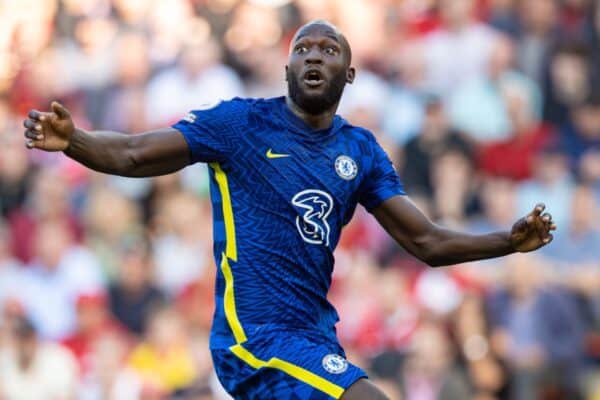 A real mixed bag, if I'm honest.
In between Super Cup and Club World Club wins – not to be sniffed at – it has been quite a bizarre and unreliable season.
There's been moments, performances and reasons to enjoy it, but there's no doubt that it feels a little underwhelming to all of a sudden be looking over of shoulders at a shambolic Man United.
That being said, I think there have been four defeats all season, we still have some fantastic talent and our manager seems to be in the plan for next season.
The latter is something which cannot be ignored, even for a European Cup-holding Chelsea Football Club.
A lot of our best players look tired, are injured or still haven't clicked at all, but I do feel like this is a side in transition and perhaps talk of a title challenge was a little premature, in hindsight.
That being said, we do still have the quality to do special things and score special goals, which is always enjoyable.
What's specifically gone wrong after such a great start?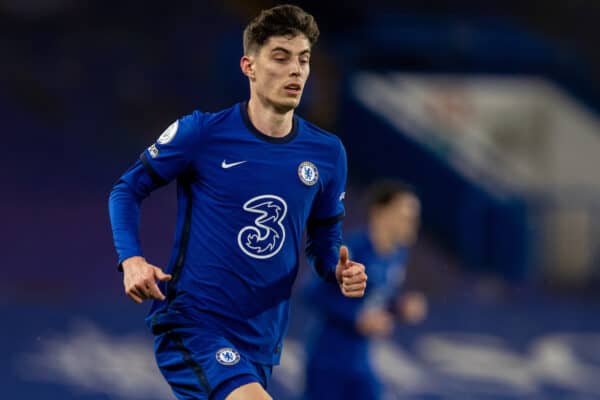 I think we all know the answer to this: creativity.
Chelsea started the season with a colossal back-five, who were ready and waiting for all their hard work and success at the back to be balanced out by equally impressive stuff at the other end.
Not only has that not yet happened, but the same back-five are now either injured or perhaps seeing themselves elsewhere this summer.
We don't seem to be able to build any significant creative football across a half, let alone a game.
The recent Romelu Lukaku stat is just a big old shame – I'd love him to do well at Chelsea.
This, coupled with the fact that we haven't really seen anything consistent or too pleasing from the attackers around him has left it feeling quite frustrating.
A great example comes from the Club World Cup final, when Callum Hudson-Odoi provided a brilliant cross with his weaker foot and Lukaku smashed in a header.
It should be the sort of thing we see every other week, but it feels more like we won't see anything like that this side of Easter.
Who have been Chelsea three best players this season?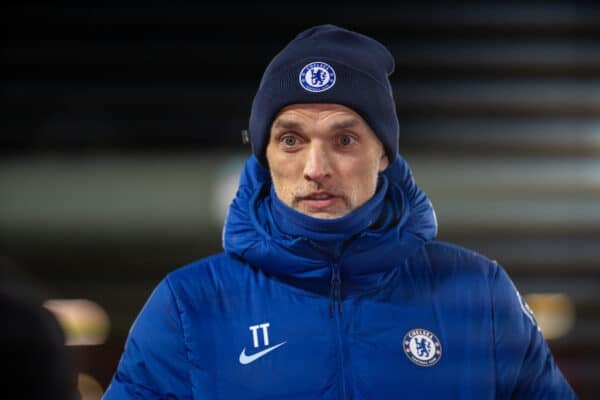 Edouard Mendy. It is hard to argue with how much having him between the sticks affects the team. Even of late, we have kept fivr consecutive clean sheets in the Champions League.
I like Kepa – he's better than he gets credit for – but we certainly missed Mendy when he was away winning AFCON and I'm slightly worried we will miss him on Sunday as well.
Hakim Ziyech. Perhaps our most reliable attacker?
He is definitely the only one who I think can enter the field and offer something the lad he has replaced isn't.
Ziyech has been in great form of late as well, but annoyingly, might be another who we miss this weekend after he limped off on Tuesday.
Finally, Antonio Rudiger. Just ace. He seems like a real de facto leader, as well.
It is hard to argue with his application throughout the season and he loves having a pop from miles out as well.
I really hope he signs this new deal and we keep hold of him, because he has given us some huge performances and none bigger than in the Champions League final.
Which individuals have struggled?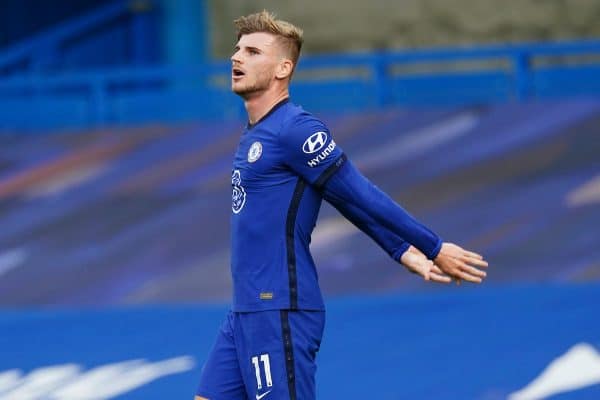 Lukaku is one. It is a shame, as I had high hopes, especially after Arsenal.
Did Thomas Tuchel sign him? It's hard to tell. You can see some sense in that Inter Milan played a back-five last season, but that's really where the logic and similarities end.
I'm an optimist, so naturally, I am convinced it will work out fine and he will score 30+ goals a season for the rest of my life.
But, in reality, when you watch Kai Havertz against Lille and how much better it flowed, how quick it was and how balanced it was from front to back, it is hard to see how it doesn't end this summer with yet another transfer.
Andreas Christensen. Namely contract stuff, to be honest.
He has been good enough when he's played, but there is no doubt the lack of certainty over his time at the club beyond this season has affected his selection and his focus.
It is possibly harsh to say he has struggled, but I don't think his season would have been the same if he had signed an extension last summer.
I will also say Timo Werner, but it could have been Christian Pulisic or Hudson-Odoi here, in terms of players who haven't come through on what they promised.
But, the other two have at least shown flashes, and I thought Werner would work well with Lukaku.
It is another big old pile of shame, in that we signed a player with talent and he has completely lost his mojo.
I don't see him with us next season – at best, he might become leverage in a transfer from elsewhere.
Looking ahead to the final, how highly do you rate this Liverpool side?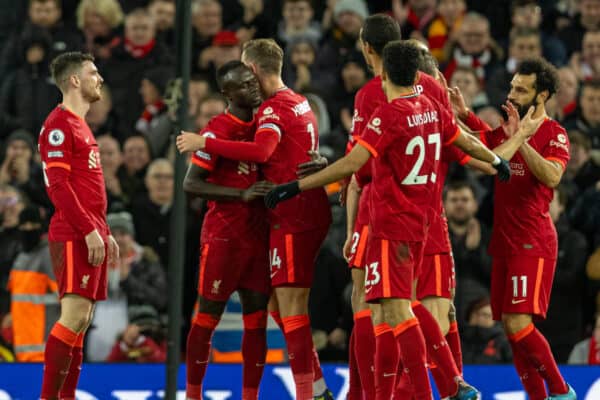 Really good.
I think that Jurgen Klopp has done something which few managers, not just Liverpool ones, have done before; he has built a team centred around belief in themselves and each other.
The end of last season showed that more than any trophy.
But, I also don't think it gets said enough how keeping up, and even surpassing, this Man City side is only being underrated because this Liverpool generation are making it look normal.
Apart from Salah, which Reds player would you most like to see at Chelsea?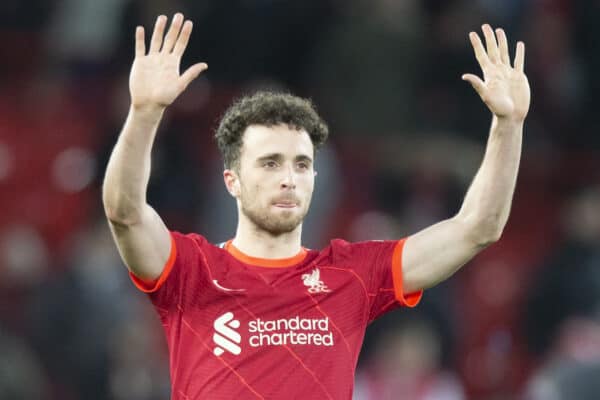 I love Diogo Jota.
A properly busy footballer who manages to look like he can score any type of goal and also would be there if it gets a bit moody.
He is the Scrappy-Doo of this side and I think he's great.
Where do you see the key battles taking place at Wembley?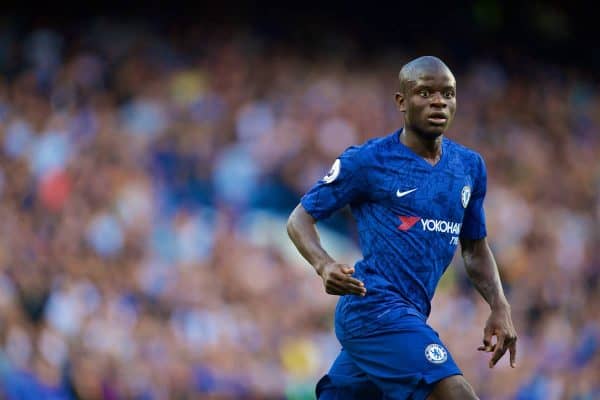 Midfield is huge. N'Golo Kante's performance feels especially important.
If I'm trying to be clever, if Pulisic is able to isolate players as well as he can, then I think he has a big role to play in making Liverpool's game a bit more complicated.
Other than that, Mohamed Salah against Marcos Alonso is genuinely terrifying to think about, so I simply refuse to do so.
What's your favourite, and worst, memory of big matches against the Reds?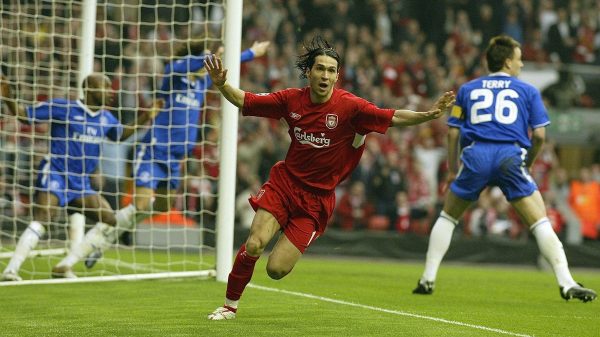 My favourite is probably the hardest to choose.
Jesper Gronkjaer's goal in 2004 felt massive to 11-year-old me at the time and turned out to be even bigger.
The game at Anfield I *probably* shouldn't mention has to be acknowledged as I was there, and then there's a couple of cup finals that have gone our way as well.
Not big games by any stretch, but the rallying performances of both of this season's matches have been good to watch, in a "oh good we can play like that" type of way.
My worst memory? Ask Luis Garcia.
Finally, what's your prediction for Sunday?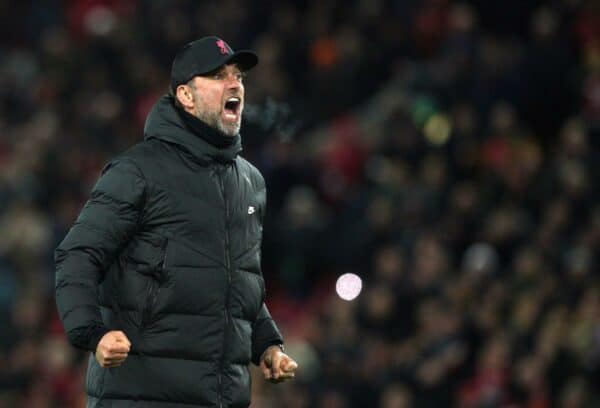 I will go for 1-1 – a goal to start and an equaliser that comes late.
I think we probably lose on penalties.