The pathway to the Liverpool first team comes in a variety of forms, from the academy to the transfer window – but careers may also blossom in the leagues below.
Jurgen Klopp has created an environment that sees the doors to the first team open wide for those ready to make their mark.
But as we've all seen before, it does not always go to plan and Liverpool is not always to be the final destination, even if a player wishes it so.
That does not mean their career comes to a halt, but rather a redirection, and for many young talents that means looking to the wider English football pyramid to forge their careers.
Many have thrived and are now back in the English top flight, including Dominic Solanke (Bournemouth) and Harry Wilson (Fulham), while a move to America has benefited Tom Brewitt (Hartford) and Brad Smith (DC United).
But how are former Reds now plying their trade in the Football League coming along? Here is a look at who is thriving.
Leading the way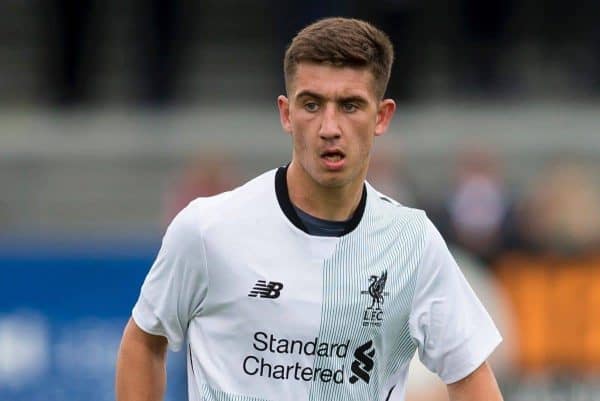 There are plenty of ex-Reds currently forging their path in the Championship and below, and for a number of them it has proved successful.
Cameron Brannagan – Oxford United
The 26-year-old is a regular for Oxford and has attracted plenty of interest outside of League One after a campaign that saw him named as the club's Supporters' Player of the Year and Players' Player of the Year.
The midfielder, who made nine appearances for Liverpool, now has 188 to his name for Oxford – and last season made history by scoring four penalties in a single game!
A success story.
Jack Robinson – Sheffield United
Once Liverpool's youngest-ever player, Robinson is now a regular in defence for Sheffield United after making the move from Nottingham Forest in 2020.
At 28, he has established himself as a reliable Championship player but will be eager to help the Blades make their return to the Premier League.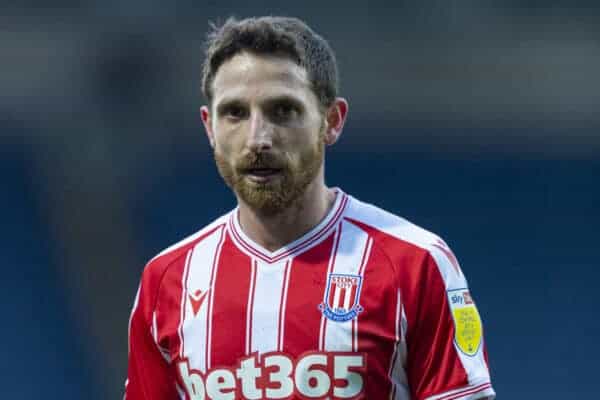 Joe Allen – Stoke
A veteran by the standards of those above when he left Liverpool in 2016, Allen showed his commitment to Stoke despite their relegation and is only now seeking a move after 220 games.
A total of 140 of those came in the Championship, where he has been a mainstay in Stoke's midfield alongside his international exploits with Wales.
Jordan Williams – Bolton
Back to League One and you will find Jordan 'MJ' Williams, a former youth player who made a single senior appearance for the Reds and has since found his groove elsewhere.
The defensive midfielder is a regular for Bolton and has promotion experience as a result from League Two to League One, taking his total tally of Football League appearances to 156.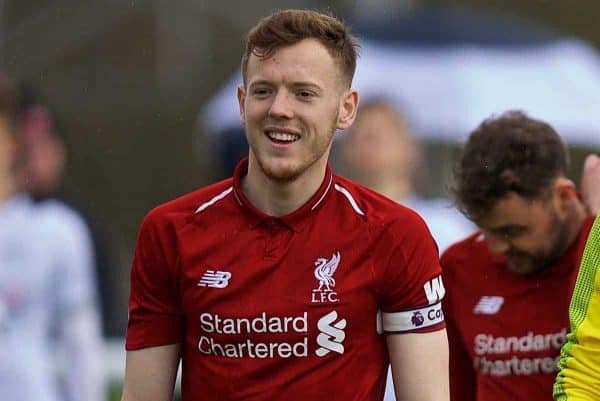 George Johnston – Bolton
Fellow Bolton player and Liverpool academy graduate, Johnston has found his home with the Wanderers and played the most minutes (3,938) of any player at the club in 2021/22.
The 23-year-old featured primarily in his favoured centre-back role but still chipped in with two goals and two assists.
Another consistent season could put other clubs on notice.
Lloyd Jones – Cambridge United
Another player who has had his fair share of moves, Jones' first season with Cambridge in League One was a successful one at centre-back, playing 28 games for his highest season return.
Jones has played the majority of his career in League One and League Two since leaving Liverpool.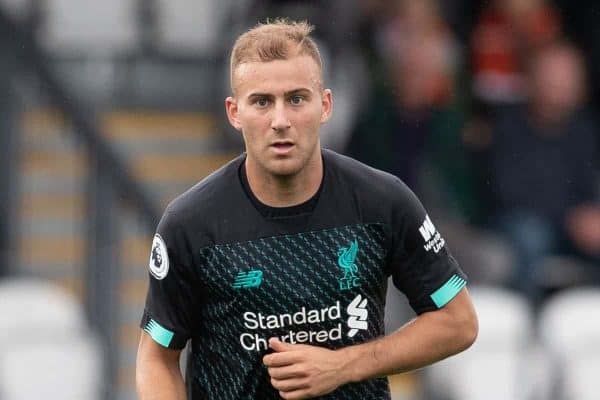 Herbie Kane – Oxford United
The former Liverpool youth has bounced around from one club to the next but, despite that, he has taken it in his stride and last season impressed alongside Brannagan at Oxford.
The midfielder, still only 23, made 38 appearances in 2021/22, laying on six assists, for his second-highest career return to date.
Lawrence Vigouroux – Leyton Orient
The goalkeeper shifted between leagues following his Liverpool exit in 2016, even heading to Chile, but has now found his place at League Two's Leyton Orient, becoming an ever-present over the last two seasons.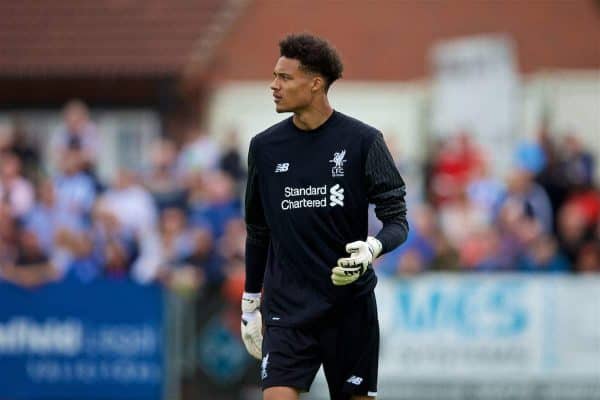 Shamal George – Colchester United
Fellow 'keeper George was released by the Reds at the end of 2019/20 and landed at League Two club Colchester United, earning plaudits for his role.
Named Colchester's Player of the Year for 2021/22, the 24-year-old also earned a contract extension having been handed the chance to show his credentials.
Conor Masterson – QPR
The 23-year-old centre-back was on loan at Cambridge and then Gillingham last season, and finally found the consistent game time he'd have been after with a total of 39 appearances across the two League One clubs.
His parent club, QPR, reside in the Championship, and the hope will be that he can now make that step up in the coming season.
A mixed bag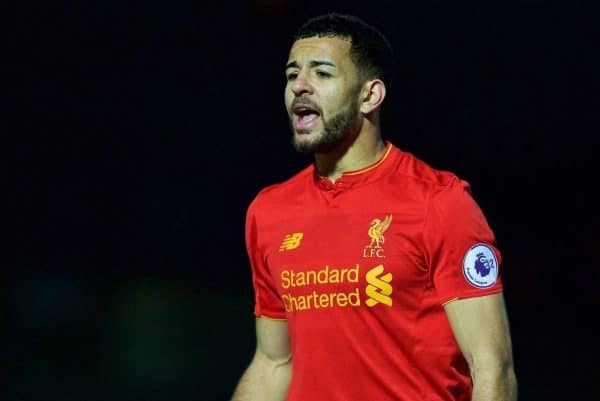 Ex-Liverpool academy coach Neil Critchley brought Stewart to Blackpool in 2021, but injuries proved troublesome during a season that saw him earn his first two caps for Jamaica.
It's not been a huge success, but Stewart's Football League journey did reap its rewards during his time with Hull – and he faces a decisive summer after Critchley's move to Aston Villa.
Ryan McLaughlin – Morecambe
There's been plenty of bouncing around for McLaughlin in recent years, featuring for Oldham, Rochdale, Blackpool, Barnsley and most recently Morecambe.
Primarily deployed at right-back, the 27-year-old has been at home in League One but, having been made available for another summer move, there could yet be more highs and lows to come.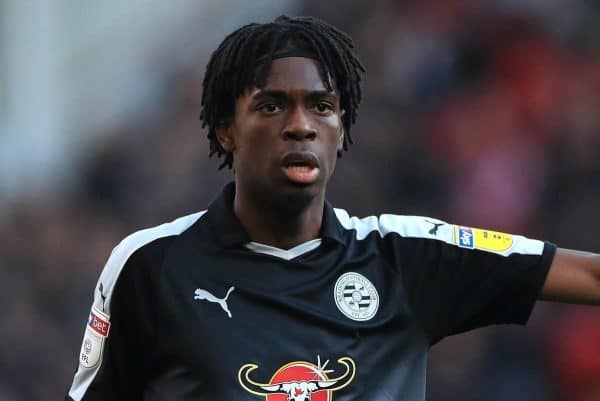 The playmaker started his Reading career, on loan, with plenty of excitement surrounding his name and while a consistent presence in his side, he hit a dry spell with injury playing its part.
At 24, there is plenty more to come, but Ejaria is currently going through what can best be described as growing pains in the Championship.
Daniel Ayala – Blackburn
We're talking veteran territory now with Ayala, who recently bounced back from an injury-interrupted 2020/21 to become an option at the back once more for Blackburn.
Ayala has been a mainstay in the Championship throughout his career, but a move away from the Football League could now be in the works after a turbulent two years with Rovers.