As Liverpool consider midfield targets for next summer, Aston Villa youngster Carney Chukwuemeka has emerged as an alternative to Jude Bellingham.
Despite calls for another signing in the middle of the park during the current transfer window, the Reds are expected to wait until 2023 to do so.
According to The Athletic's James Pearce, the plan, as ever, is "finding the right midfielder at the right price rather than settling for second-best or a stop-gap."
Pearce adds: "They are prepared to wait until 2023 unless an attractive proposition emerges in the coming weeks."
The lead candidate in this respect is Borussia Dortmund midfielder Bellingham, who is tipped to leave the Westfalenstadion next summer.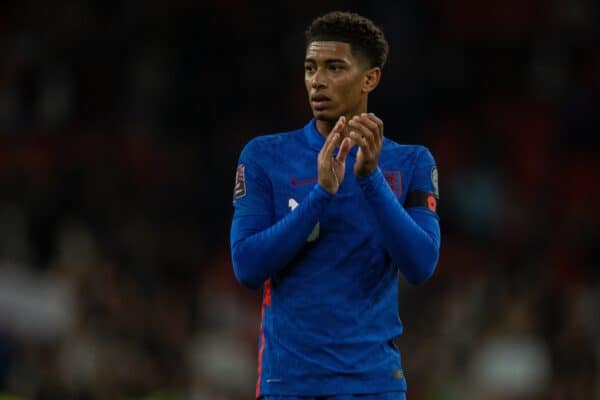 With Dortmund having already sold Erling Haaland to Man City, it is unlikely they will part ways with Bellingham in the same summer, but if they do change their mind late in the window he would certainly fit into the "attractive proposition" category.
Liverpool will never put all of their eggs in the same basket, of course, despite their respectable stance in not "settling for a stop-gap."
GOAL's Neil Jones has detailed other names that are considered on the club's radar as, according to sources within Liverpool, a "'Bellingham-type'."
West Ham's Declan Rice is admired but "seen as expensive," while Jurgen Klopp "rates [Inter Milan's Nicolo] Barella in particular" and Red Bull Salzburg's Luka Sucic is "viewed as a potentially-elite prospect."
Perhaps most intriguing, however, are links with Chukwuemeka.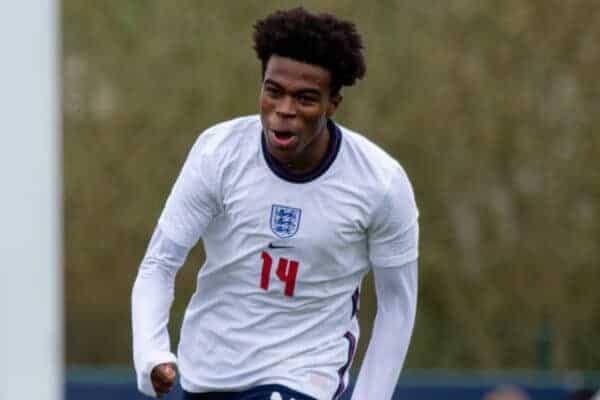 Chukwuemeka, who is only 18, was born in Austria to Nigerian parents but represents England at youth level having been raised in Northampton, where he moved as a young boy.
So far at this summer's U19 Euros, the six-foot teenager has scored twice in three games, deployed in a two-man midfield in a 4-2-3-1 formation and wearing the captain's armband in the 1-0 win over Israel.
For his club, Chukwuemeka has already played 16 times at senior level, including 11 outings under current Villa manager Steven Gerrard, who rates him highly.
Gerrard said in May: "I think again me and my staff have shown huge trust putting an 18-year-old in, but we wouldn't do it if we didn't think he was ready or had the ability to cope."
But despite the legendary midfielder's praise, there is no indication yet that Chukwuemeka will extend his stay at Villa Park beyond the end of his contract in 2023.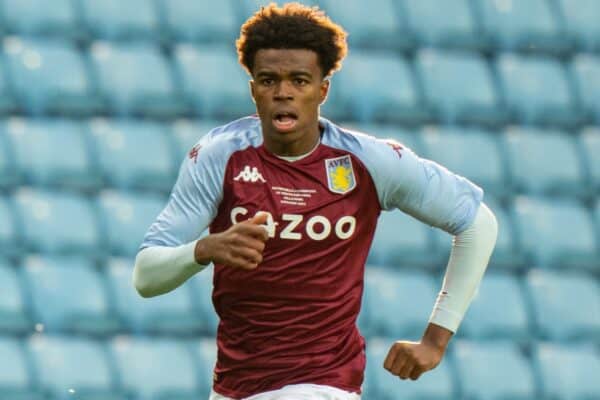 That could be where Liverpool come in, whose interest dates back to 2020, with a cut-price compensation deal following a trend seen with the likes of Harvey Elliott and Fabio Carvalho.
In November, the Guardian reported that Chukwuemeka had no intention of signing a new deal, though his plans may have changed since then.
While Jones suggests that the youngster "might join Dortmund," SPORT1 journalist Patrick Berger claims "there is no agreement" and he "will not join" the Bundesliga club.
With Bellingham expected to be valued at over £100 million next summer, perhaps Liverpool could instead cut out the middle man and go straight for Chukwuemeka.