Long-serving Liverpool midfielder Lucas Leiva has returned to Brazil upon the end of his time at Lazio, rejoining boyhood club Gremio.
Liverpool signed a 20-year-old Lucas from Gremio in a £5 million deal back in 2007, arriving as a promising attacking midfielder.
Over time, he developed into a defensive midfielder, and though injuries slowed him down he came a cult hero at Anfield, while he remained a regular in Jurgen Klopp's early years as manager.
But with his opportunities increasingly limited, Lucas was granted a move away from Liverpool in 2017, the club recouping their £5 million outlay following a decade of service.
Five years with Lazio followed, before the decision was made to depart Rome on the expiry of his contract this summer.
And five years after the Brazilian club first attempted to secure his return, Lucas, now 35, has made the move back to Gremio on a free transfer, signing a one-and-a-half-year contract in Porto Alegre.
Chegou a hora de voltar
Vídeo completo na @gremiotv https://t.co/rhXRKLrZFL pic.twitter.com/yUIFVPz41E

— Grêmio FBPA (@Gremio) June 27, 2022
Upon his unveiling on Monday, vice-president of football Denis Abrahao revealed that Lucas had "better proposals" from other clubs but he "insisted on coming to Gremio."
Lucas told reporters: "Gremio for me was the beginning of the dream.
"In football, sometimes we plan and it doesn't work out, but the time to come back has arrived.
"For me, it doesn't matter where Gremio is, what matters is having the opportunity to represent this team that means so much to me.
"The club made an effort to bring me and I made an effort to return, the most important thing is to put vanities and ego aside for a single objective, which is to return to Serie A."
Gremio currently find themselves in the second tier of Brazilian football, having been relegated to Serie B last year after 16 years in the top flight.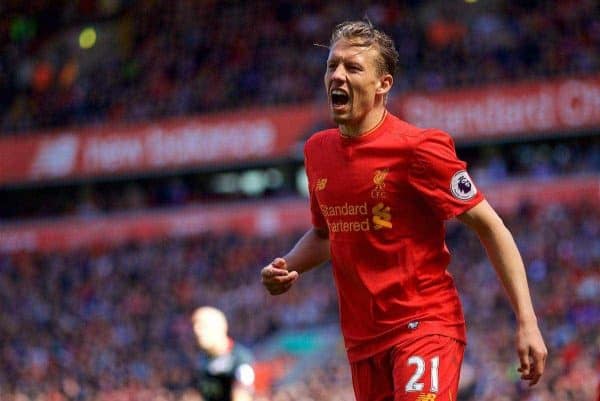 It is an emotional return for Lucas, then, with the ambition to lead the club he began his career with back to the top.
With the Brazilian season running from April to November, Gremio are already 14 games into their Serie B campaign and find themselves fourth, with the top four eventually promoted.
Lucas could make his second debut for the club later this week, though he is not part of the squad to host Londrina on Tuesday night.