As the words of 'The Fields of Anfield Road' say, for Liverpool in the 1970s, it was "Stevie Heighway on the wing" – but there was much more to him than that.
Steve Heighway occupies a peculiar place in FA Cup final folklore.
Scorer of the opening goal of an unrequited attempt to win the 1971 final, he also scored the pivotal second goal in the 1974 final, yet it remains a strike that blends into a dominant team performance where Kevin Keegan scored a couple of iconic goals – and even a disallowed effort is infinitely more talked about than the one the Dublin-born winger scored that day.
Alec Lindsay's magnificent disallowed goal against Newcastle during the 1974 FA Cup final was one of the greatest of its genre; it was a footballing crime that it was chalked off.
For Keegan, before providing the finishing touch to the third goal – a team goal of such skill, vision, and beauty – he had scored Liverpool's vital and belated first goal of the afternoon, to the soundtrack of not only the roar of the Reds in the Wembley stands, but also to one of the finest lines of football commentary ever uttered, when David Coleman proclaimed, "goals pay the rent, and Keegan does his share."
For his part, without the widespread recognition it deserved, it was upon Heighway's goal that the outcome of the 1974 FA Cup final definitively fell in Liverpool's direction.
Total Football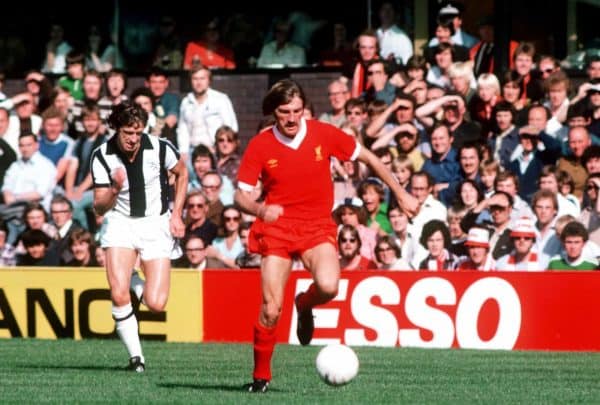 Up until this point, despite Liverpool's clear superiority in the game, they held only a slender one-goal advantage, with little over 15 minutes left to play, as Joe Harvey, the Newcastle United manager, was hastily trying to get his substitute, Tommy Gibb, prepped as a last roll of the dice.
A long kick from Ray Clemence, a flick-on by John Toshack, a diagonal diversionary run by Keegan, and the Newcastle penalty area opened itself up to Heighway, who effortlessly took the ball in the opposite direction to that which Keegan had led the last remnants of the black and white striped shirts in attendance.
Striking the ball low, the exposed Newcastle goalkeeper had no chance to stop the inevitable. It was a goal of consummate ease, and simplicity, but one which needed calm composure to pull it off.
For this goal to succeed, Heighway had drifted in from the left, vacating his nominal position on the wing, a gap plugged by Peter Cormack. It was a fluidity that the more rigid Newcastle had no answer to.
On an afternoon when Heighway and Brian Hall regularly swapped flanks, the Liverpool No. 9 was given the added freedom of lingering in central positions, as Bill Shankly's version of Totaalvoetbal took hold at Wembley, with his players interchanging positions within a style of football that was becoming increasingly influenced by eastern European clubs.
It was an ethos that essentially split Heighway's Liverpool career into two distinct halves, as he switched from a speedy, partly unorthodox, partly traditional winger, into an all-round attacking threat, one which was often deployed centrally as the link between midfield and attack once Bob Paisley took the helm, in succession to Shankly, just a couple of months beyond that 1974 FA Cup final.
Even by the standards of its era, Heighway's route into professional football was esoteric.
From non-league student to beating Bayern Munich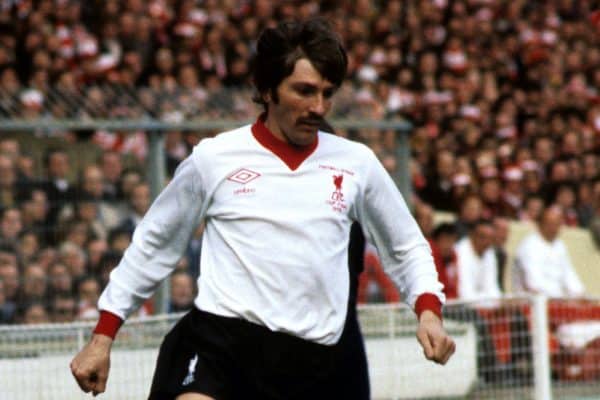 Academically gifted, a student of economics and politics at the University of Warwick, he was spotted getting his on-pitch kicks for Skelmersdale United by Bob Paisley's sons, in 1970, when already at the age of 22 and counting down the time to his final exams.
Once Bob had taken a look at Heighway for himself, he was soon a Liverpool player, with Shankly willing to offer him the initial amateur terms that Manchester City were unwilling to continue with, their management duo of Joe Mercer and Malcolm Allison demanding the emerging talent instead sign professionally.
Liverpool's willingness to play the long game with Heighway paid dividends, as the player completed the 1969/70 season with Skelmersdale, eventually signing professionally that summer after the conclusion of his studies.
Before this, Anfield had been given its first glimpse of Heighway's capabilities when a month prior to signing full-time with Liverpool he starred in Gerry Byrne's testimonial, giving the former England captain, Jimmy Armfield, a torrid game.
Belated as his introduction to professional football was, once there, Heighway soon made up for lost time, landing at Anfield at the perfect time, as Shankly dismantled most of the remaining elements of his 1960s team in order to build anew for the 1970s, after four successive seasons without a trophy.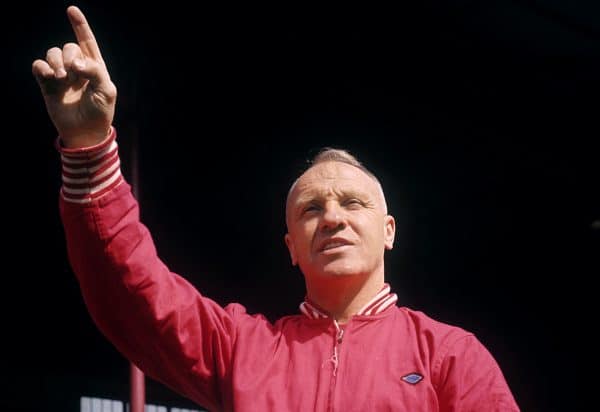 Heighway was at the forefront of this revolution, and while Shankly was liberal with the chances he offered to the up-and-coming players he had at his disposal, it soon became apparent which ones had what it takes to succeed at Liverpool and which ones didn't.
By November 1970, Heighway had already earned himself legendary status at Liverpool for his contribution to an incredible derby day comeback from 2-0 down at Anfield, helping his team to a 3-2 victory in which he scored one and assisted another.
Heighway had understandably started his first full season at Anfield on the outside looking in on Shankly's plans, stretching his legs in away fixtures with the reserves whenever the Liverpool senior side were at home in the opening weeks of the campaign, but then called into the first team's travelling party occasionally in order to gain some experience, even being handed his debut as a substitute at West Brom at the end of August and being handed another cameo at Newcastle a fortnight later.
A first start was afforded Heighway in a League Cup replay at home to Mansfield, but it was a broken ankle sustained by Bobby Graham that forced Shankly's hand in unleashing Heighway on a more regular basis – and he never looked back.
Amazingly, just 24 hours after that first start in a Liverpool shirt, Heighway was back in Dublin making his international debut against Poland.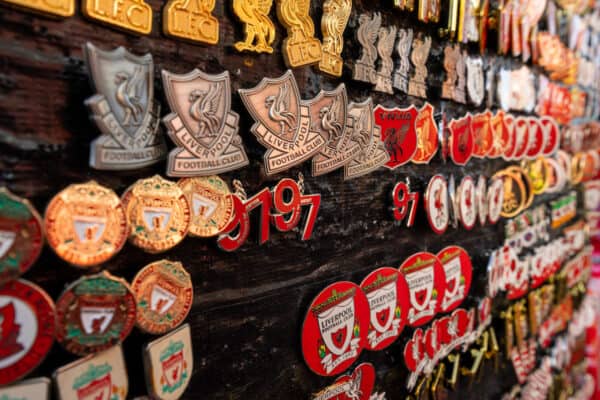 Having been handed a premature place in his thinking by Shankly, Heighway would not return to the periphery of the Liverpool first team until the tail end of the decade.
A month before his heroics in the derby, Heighway made a statement of intent with a sparkling performance against Burnley, on an afternoon when he also claimed his first goal for the club.
Amid the collective inconsistencies of the team, Heighway continued to be one of the brightest aspects of Shankly's renovations, and as the season unfolded he became increasingly important to their aspirations.
Significant performances were put in in the biggest of games, as not only did he make a huge impression in the derby, but he went on to make massive contributions in Liverpool's destruction of Bayern Munich in the Fairs Cup, and as the match-winner in the FA Cup quarter-final against Tottenham.
Making the left wing his own, by the time Liverpool headed to the 1971 FA Cup final, Heighway had decisively usurped the marvellous Peter Thompson for the position, a player who had only narrowly missed the England squad for the World Cup just 12 months earlier, and still only at the age of 28 should have been an integral component of Shankly's revamped team.
It was a testament to the talents of Heighway that he managed to take the place of an experienced England international and highly successful club player in such a short span of time, from a standing start of playing his football in the non-league for Skelmersdale.
Changing roles as a player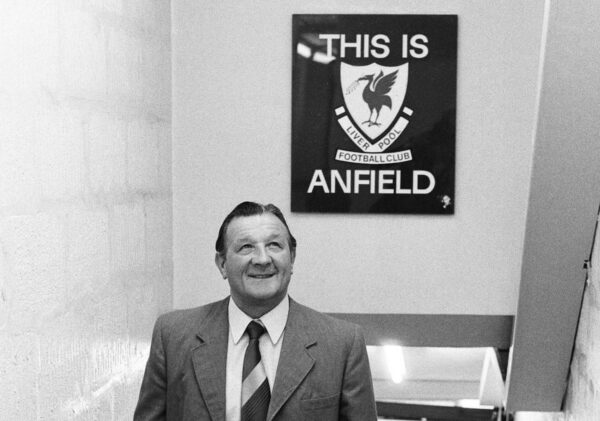 For the next six and a half seasons, Heighway was an omnipresent name on the Liverpool team sheet, helping the club to a league and UEFA Cup double in 1972/73 and winning that FA Cup final in 1974.
Once Shankly handed the reins to Paisley, Heighway went on to win another four league titles, two European Cups, and another UEFA Cup – even getting one last day out beneath the twin towers at Wembley when called upon for the 1981 League Cup final amid an injury crisis.
As Paisley altered the Liverpool formation, converting Ray Kennedy to a left-sided midfielder, it was a move that effectively made wingers obsolete at Anfield as they now operated with a pinched midfield, handing most of the wide attacking duties to their overlapping full-backs.
Heighway was subtly converted to a more centralised role, often playing behind Keegan, and then Kenny Dalglish, as Toshack began to struggle for fitness and David Johnson laboured for form and consistency.
A free role as such, Heighway still had the remit to drift wide, something that allowed Kennedy, Jimmy Case, and Terry McDermott to plough forward almost at will.
It was during these seasons that Heighway formed a magnificent understanding with McDermott in particular, laying him in to score the opening goal at the 1977 European Cup final on an evening when he also sent over the corner from which Tommy Smith reclaimed the lead against Borussia Mönchengladbach.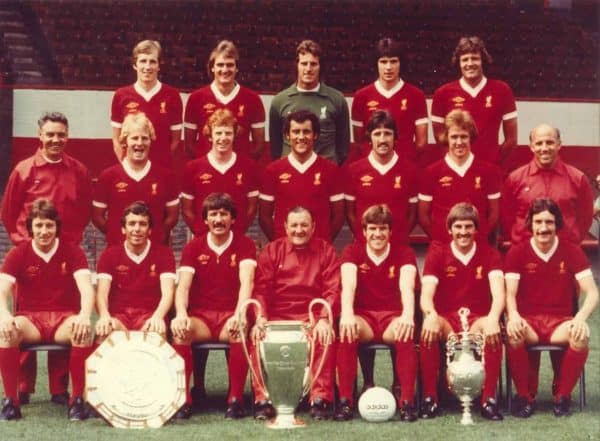 Still one of the first names on the team sheet during the 1977/78 season, injury sidelined Heighway during the latter stages of the campaign and a fitness test on the morning of the 1978 European Cup final convinced Paisley that his great facilitator was only capable of taking up a place among the substitutes.
Within 60 seconds of his arrival in the game with 25 minutes remaining, Liverpool had the lead against Club Brugge. Not making an active contribution to the goal, Heighway had at least proved to be the lucky component, as Liverpool retained the European Cup.
Back into the team at the beginning of the 1978/79 season, at the expense of David Fairclough, it was only when Johnson finally began to find the back of the net on a regular basis that Heighway started to drift from contention, and his last two seasons with the club were spent as part of the supporting cast, brought in sporadically, making only 15 league appearances across the span of 1979/80 and 1980/81.
Still, Heighway continued to make his contributions whenever called upon, such as when laying on the seventh goal for McDermott on that incredible 7-0 win against Tottenham, or stepping in at Wembley against West Ham, or bringing some invaluable experience on the night that a Graeme Souness inspired Liverpool took CSKA Sofia apart in the 1981 European Cup quarter-final.
The academy revolutionary
In the summer of 1981, Heighway took his leave of Anfield, heading off to America for almost a decade in which he wound down his playing days and honed his coaching abilities, eventually being coaxed back to Liverpool, initially as the club's development officer.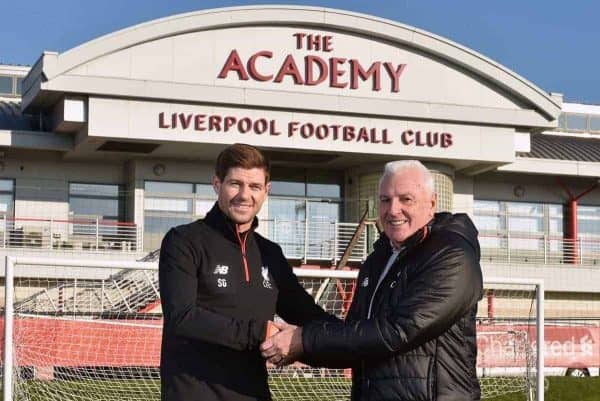 Enjoying a comfortable lifestyle in America, and with the club sporting a poor reputation when it came to the emergence of young players, it wasn't a job he needed to accept, but he went for it, simply because it was Liverpool that had come calling.
Once within it, Heighway went on to guide some of the club's most important players of the last three decades into the first team, helping to mould a new convention at Anfield, the likes of which had not been evident since his own breakthrough as a player in 1970.
So yes, while we did have Stevie Heighway on the wing for a while, it certainly wasn't the only thing he offered Liverpool as he played his part in the evolution of the club's playing pattern, and then went on to revolutionise their decaying youth system too.
---
Steve Heighway
Liverpool debut: August 1970
Last game: April 1981
Appearances: 475
Goals: 76
Honours: 5 league titles, 2 European Cups, 2 UEFA Cups, 1 European Super Cup, 1 League Cup