Anfield will host 61,000 fans once the expansion of the Anfield Road End is completed next summer – and here's how the home of Liverpool FC will look from summer 2023.
From the start of the 2023/24 season, Anfield will be home to an extra 7,000 fans, making it the fourth-largest ground in the Premier League.
The Anfield Road End's capacity will increase to 15,967 and the stadium overall to 61,015.
With work on the upper tier now underway and on schedule for its grand opening in time for the 2023/24 season, we all want to see exactly how Anfield will look upon completion.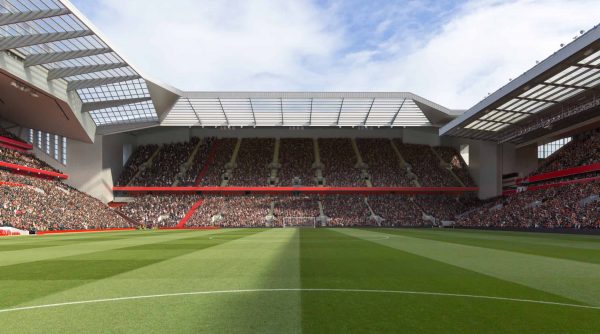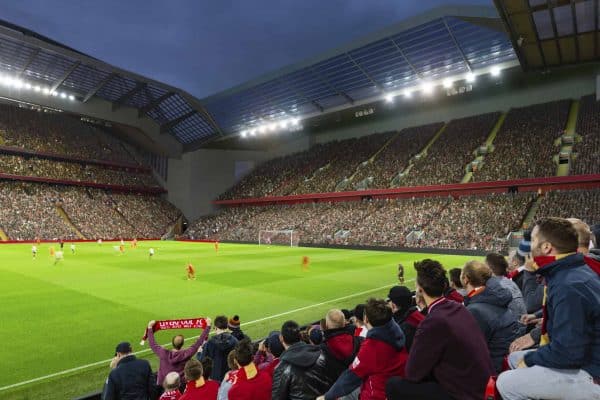 The ground already creates an imposing view in the Liverpool skyline but the new £80 million stand will take it up a notch, looking stunning whether you view it from inside or out.
There will be changes to the surrounding area with the original road re-routed to accommodate the sheer size of the stand, inclusive of pedestrian and cycle access.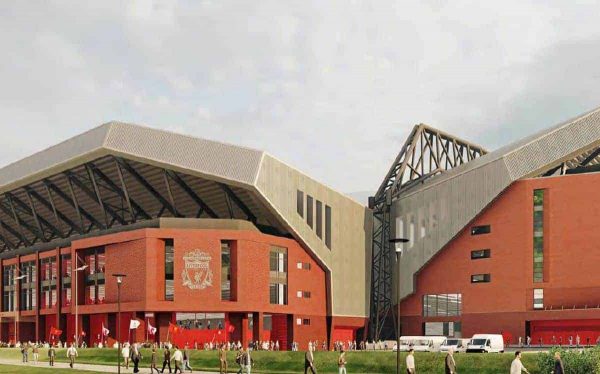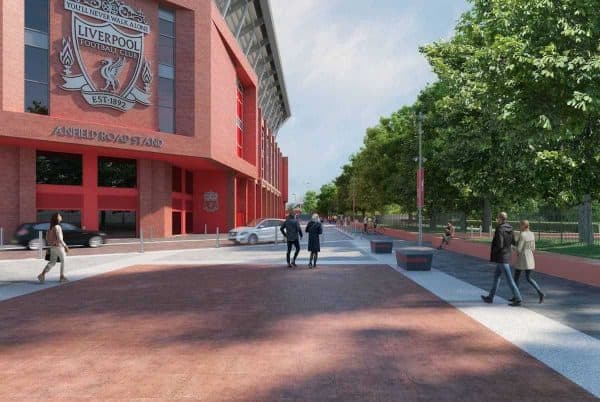 The stand blends perfectly with the design of the Main Stand, with both having been overseen by KSS Architects, creating a seamless transition from whichever direction you approach the ground.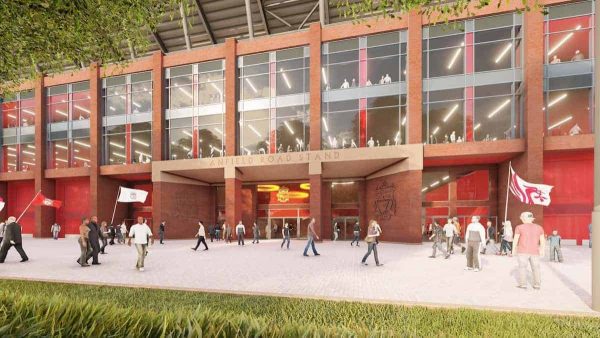 It certainly builds excitement for what is to come, with more Liverpool fans at Anfield only a good thing.
As for when we can see movement on the existing roof, it is scheduled to be removed in one of two possible windows — during the Qatar World Cup or the end of the 2022/23 season, in a process similar to that of the Main Stand.
And these images of what is around the corner are stunning. There truly is no place like Anfield.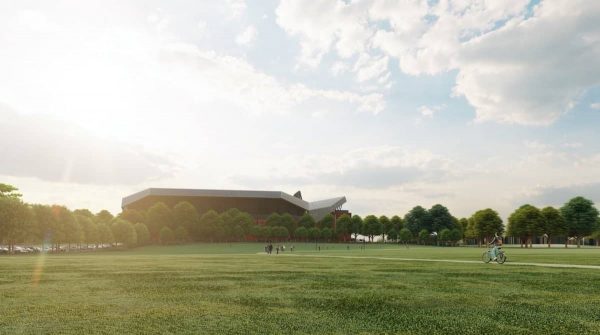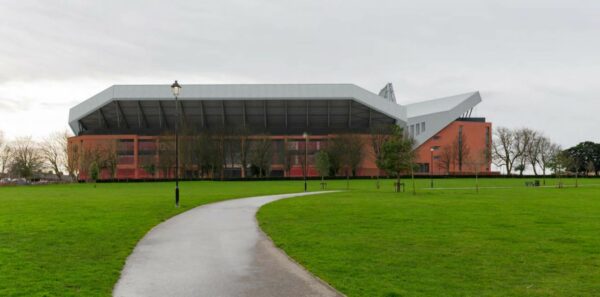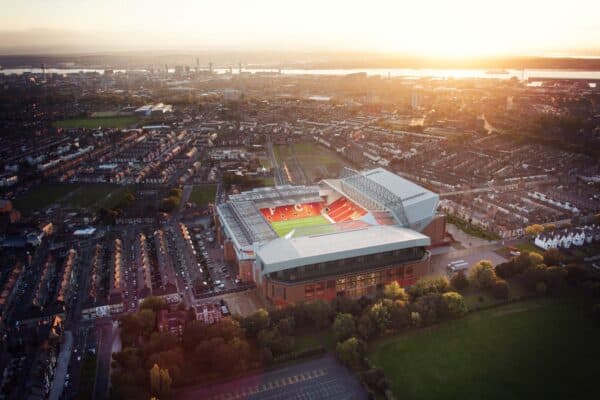 Under the lights, the blazing sun or the typical English rain, it is to be a sight to behold and its unveiling in 2023 will be here before we know it!
---
Anfield Road End Expansion – Key facts
Scheduled to be complete in summer 2023
Anfield's new overall capacity will be 61,015
New Anfield Road End will hold 15,967 supporters
Existing roof to be removed during World Cup or end of 2022/23 season
Estimated cost of £80 million